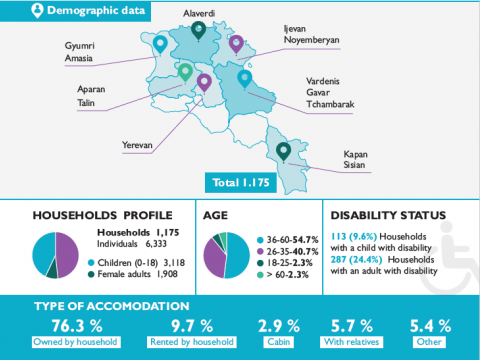 Impact assessment of the COVID-19 outbreak on wellbeing of children and families in Armenia, June 2020
Tuesday, August 11, 2020
Armenia reported its first confirmed case of COVID-19 on March 1, 2020. World Vision Armenia commenced its immediate response soon after providing food and hygiene packages to the most vulnerable families who could not afford it.
Since March, World Vision Armenia has supported more than 3,000 families in 6 marzes and in the capital Yerevan. World Vision Armenia also provided technical equipment and internet connection to the most vulnerable families.
World Vision Armenia conducted a rapid impact assessment of the COVID-19 outbreak on the wellbeing of children and families in Armenia. The assessment aims to reveal the main problems families face because of the pandemic, particularly the problems connected with meeting the basic needs of the families, organization of educational process during the pandemic, relationships within families, and more, to develop the most appropriate response.