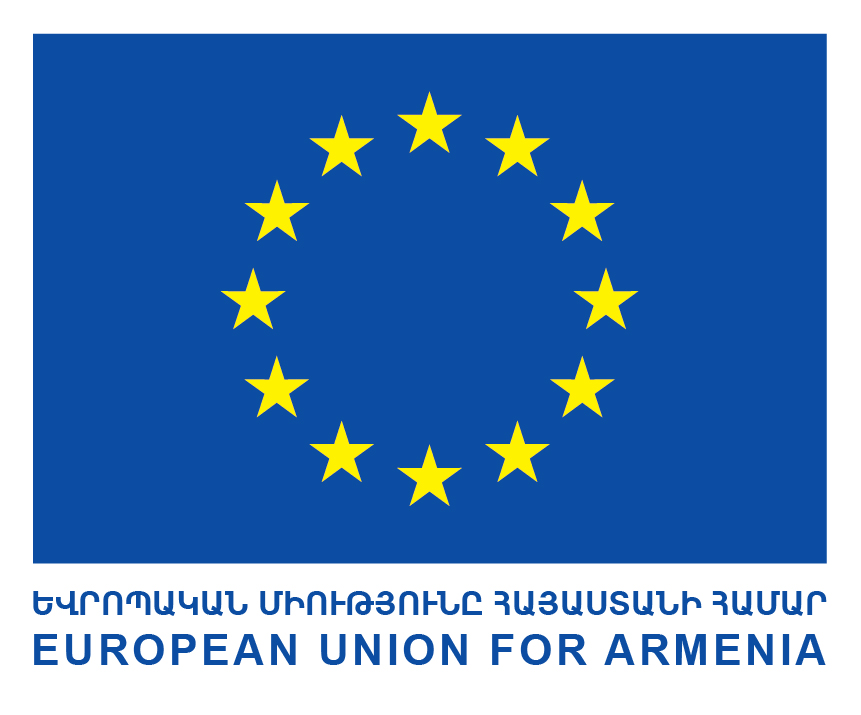 EU4Youth: 

Empowered and Active Youth for a more Democratic Armenia Today and Tomorrow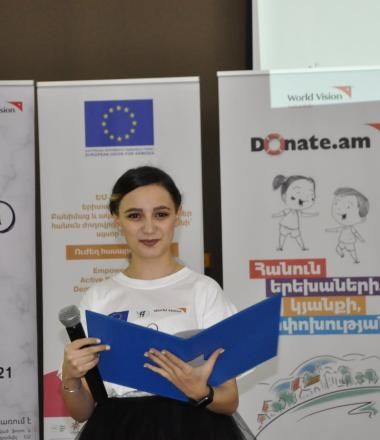 Project Snapshot
Duration: Mar 2021 – Feb 2023 
Project Budget: EUR 572.388 
Main Donor: EU
Donor Contribution: EUR 500.000 
Others Contribution: EUR 72.388
Location: Gyumri, Amasia, Talin, Yerevan, Vardenis, Tchambarak and Vanadzor  
Implementing Partners: World Vision (WV) Deutschland VE, WV Armenia Child Protection Foundation, Jinishyan Memorial Foundation; NGOs: Agape World, Youth for Change, Youth for Development, ArmStrong, Northern youth, LYUPIN
Project Status: Ongoing
The project under the EU4Youth initiative has been designed by World Vision Germany in close collaboration with World Vision Armenia Child Protection Foundation seven partners of the project. The project aims to empower young people of Armenia to become socially active citizens and be actively involved in public affairs through a dialogue with policy-makers and advocating for youth-related policies. 
The project will also empower its partner Youth CSOs to represent the rights of their beneficiaries in their communities and to operate sustainably.

 

The project will target young women and men aged between 13 and 29 years old, particularly those with fewer opportunities living in the communities of Gyumri, 

Amasia

, 

Talin

, Yerevan, 

Vardenis

, 

Tchambarak,

 and Vanadzor.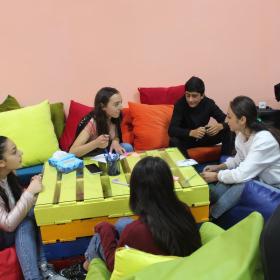 Actions in Brief
Key Actions
Establish debate clubs and conduct HR&D  training 

Establish IMPACT and SKYE youth empowerment clubs

Create youth advocacy groups

Empower Student Councils 

Implement CSO capacity building activities

Organize youth public speaking events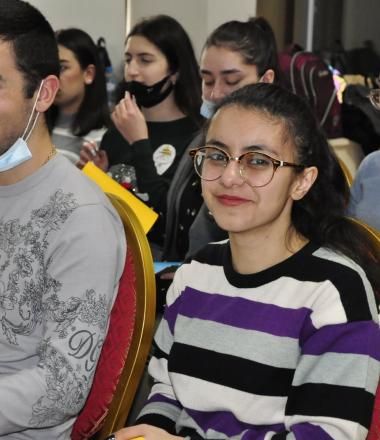 Project Achievements
• 70 schools engaged in Debate clubs and 35 in HR&D training with around 1000 adolescents
• 6 SKYE clubs established and run by 18 volunteer leaders with around 100 youth engaged
• 6 youth advocacy groups formed in 6 project regions
• Capacity assessment of 6 youth CSO completed and development action plan implementation started, we aim to achieve sustainably functioning CSOs
• Student Council elections held in 20 schools and are in the stage of capacity building and project implementation