COMMUNITY LEVEL ACCESS TO SOCIAL SERVICES (CLASS)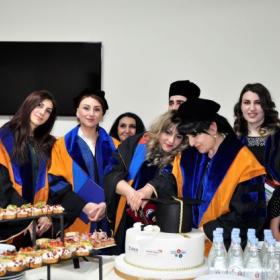 Project Snapshot
Duration: Sep 2017 - June 2024 
Project budget: USD 4,896807
Main Donor: USAID Armenia
Donor Contribution: USD 4,704243
Other donors' contributions: USD 192,564
Location: 10 regions and Yerevan
Implementing Partners: World Vision Armenia, Child Development Foundation, Women Support Center (WSC), Disaster Risk Reduction National Platform (DRRNP). 
Project Status: Ongoing
CLASS is a seven-year project funded by USAID, implemented by World Vision Armenia together with Child Development Foundation, Women Support Center and Disaster Risk Reduction National Platform aiming to support Armenia in strengthening its social protection system through effective community-based social work and improving the lives of the most vulnerable children and their families in ten regions and in Yerevan. 
The project's three main objectives are to (1) establish community-based social workers within local government, (2) enhance communities' ability to identify, prevent and address their social issues and (3) Support the psycho-social recovery and build resilience of women affected by the conflict
The first objective will be achieved through supporting the adoption and enforcement of legislation regulating community social workers' positions and promoting the establishment of sustainable mechanisms for capacity building of community-based social workers and integration into the local self-government structure.
The project will achieve the second objective by establishing best practices of coordination and cooperation of child protection actors at community and regional levels, as well as by increasing the social resilience of the most vulnerable families.
The third objective will be achieved through improving policy and practices to advance the rights and reconciliation of displaced women and girls for social inclusion, economic empowerment and labor rights, and civic engagement, as well as developing the CSW capacity, local government officials, and CSOs on conflict and gender sensitive aid, and finally, facilitating the rehabilitation and integration of women and girls impacted by the conflict.
Actions in Brief
Key Actions
• Strengthen communities' abilities to help 45,000 families living in poverty become more resilient through social work interventions;
• Develop the capacity of CSWs, local government officials, and civil society organizations on gender-sensitive aid and disaster preparedness and response;
• Promote the CSW role in establishing and strengthening the capacity of 27 cooperation  networks at local and regional levels in Armenia; 
• Support the enrolment of all out-of-school children with disabilities in education;
• Ensure the referral of 24,500 most vulnerable persons to protection services;
• Facilitate the rehabilitation and integration of women impacted by the conflict.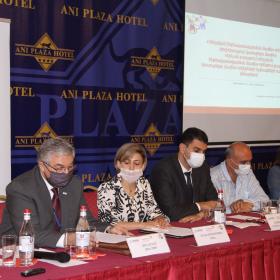 Project Achievements
• 91 Community Social Workers (CSWs) working in 86 communities in 2021 compared to 24 communities in 2017 
• More than 42,000 members of 10,500 most vulnerable households received counseling and support from CSWs
• 94 CSWs graduated from the "Community Social Work" learning course developed by CLASS in cooperation with the Yerevan State University and National Institute for Labour and Social Research
• The project developed a package of sector regulating documents, such as CSW Job Description, CSW Guide, CSW Educational Manual, CSW Methodology, Dictionary, CSW Working Toolkit, ToT Manual, etc.