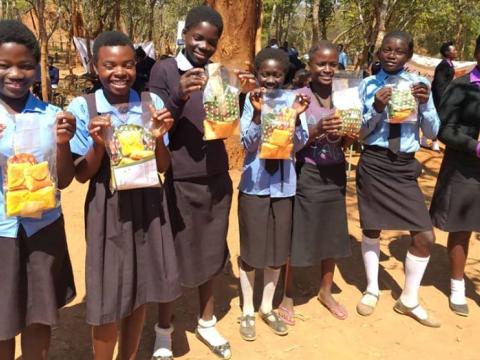 Menstrual Hygiene Management in Schools
Friday, October 22, 2021
Water Sanitation and Hygiene (WASH) services play a significant role in keeping girls in school. For example, providing clean school latrines, sanitary materials, water, soap, and privacy increases school attendance and reduces absenteeism among girls, especially during menstruation (Chinyama et al., 2019). Therefore, WASH for Menstrual Hygiene Management (MHM) is a fundamental priority and can foster girls' comfort and self-confidence during menstruation. Ultimately, this can improve school attendance, reducing eminent gender disparities in accessing
education for all children (WHO, 2013).
Recognizing the importance of WASH for MHM, World Vision Zambia has been implementing a menstrual hygiene management programme in schools in some of its Area Programmes to help reduce gender disparities in education.