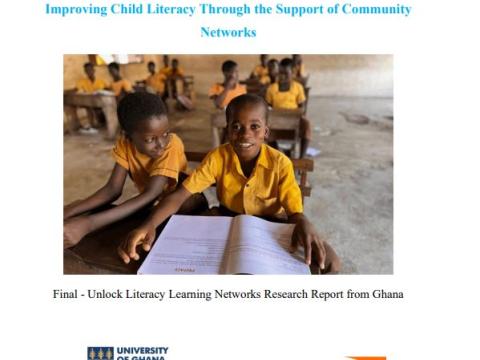 Improving Child Literacy Through the support of Community Networks
Tuesday, April 4, 2023
Summary:
Advancement of children's literacy has been a concern to educators and and other instructors in many developing countries, especially those in rural, remote, and deprived communities where government resources do not reach all and as a result are unable to provide learning resources that could benefit children in schools in those areas. The introduction of unlocking literacy (UL) and reading camps (RC) in rural, deprived, and remote parts of the country has been an important means to improve children's literacy in schools and communities in selected communities.
The Aim:
The study aimed at investigating how the UL strategies being implemented in schools and RCs improve children's literacy development in the participating communities. The study also investigated efforts that have been made by community stakeholders towards the scalling up of the UL strategies to benefit communities that initially never had or implemented UL strategies. The study adopted a qualitative methodology. The data was gathered through interviews, focus group discussions, and observations in some RCs. Interviews were conducted for teachers, head teachers, ministry of education officials, community action core group members, RC facilitators, faith leaders, local government officials (assembly members), and parents whose children attend RCs.
The Results:
The results showed that the UL strategies are improving children's literacy development. Most of the children benefiting from the UL feel confident in their reading, and have also improved on their overall academic performance. It was observed that the overall enrolment in schools with the participating communities have increased. It was observed that communities that initially never had UL being implemented in their schools and communities were making efforts to have UL/RCs to be introduced in their communities. However, in spite of the acceptability of the UL by community members, there are few challenges that are hampering the effective implementation of the UL strategies. This could also affect the smooth scaling up of the UL/RC project in the other parts of the country.