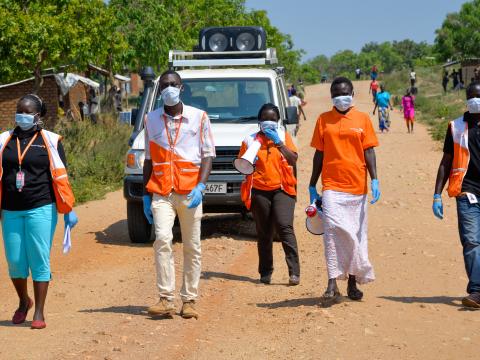 COVID-19: 100 days and counting...
Friday, August 7, 2020
When 2020 began, communities in Uganda had no idea that within days the world would be confronting a virus that would kill hundreds of thousands of people, and put tens of millions of children at risk from the aftershocks of the crisis. As you read this report, more than 15 million people have contracted COVID-19, over 600,000 have died, and lockdown and containment measures have created an economic meltdown that has devastated the incomes of millions of families.
World Vision is deeply concerned about the plight of children. Beyond the tragic loss of family members from the virus, many are facing increased stress, violence, and harm at home and in their communities. In Uganda, school closures has affected more than 15 million girls and boys; impacting the development of their young minds. The most vulnerable children already living in difficult and dangerous places are now enduring especially challenging times.