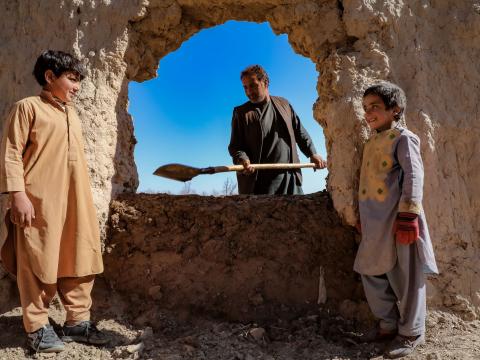 Loss and hope in the midst of a flood
Wednesday, July 28, 2021
Every morning, Basir Ahmad, 49, waters and maintains his Fruit garden. "I feel happy every time that I come to my garden because it is my favorite job. My garden is my source of income and is my future. It makes my family's needs," he said.
The garden is in a better condition now compared to the last spring (April 2020) when it was hit by flooding.
Basir Ahmad, a father of five recalled the terrifying night the floodwaters came into his village Esfaghan, Afghanistan.
"It was around 8 pm and my family and I were staying at home," he said. "It was a heavy raining night. Water continued to get higher from the village canal, almost reaching the garden. The village was flooded, too, but not too seriously. My home is far from the garden and the village canal" Basir Ahmad continued, "The water was flowing very fast and strong. I was very afraid that the water would wash all the garden away.
"I didn't think that water would be this high because in the past when it flooded, the water didn't get to a high level to reach my garden.
 "I could not sleep till midnight. I was so worried. I woke up early morning and went toward the garden by rush. Most of the villagers also were going to their farms and gardens. I have seen many gardens that were damaged or destroyed by floods. I was disappointed when I saw my garden. It was almost destroyed. Many trees were broken and most of the grape trees were covered by mud. I have lost my plantation, crops, and grapes, all were gone with the flood.
"My garden used to give good harvests especially grasp. This year I only got US$ 200. This is really not enough to feed my family in a year."
The water came spilling over the river into the Esfaghan village and flooded the village. The flood affected the agriculture and livelihoods of the villagers, most of whom are farmers.
The people in this village are already vulnerable, most families can barely meet their daily needs, but the disaster made their lives even worse. Not only are their homes seriously damaged but they also lost their sources of income.
"I started working in my garden in despair. It took me several days to get the mud out of the garden. The garden wall was damaged also. I repaired the damaged trees, but there were a few left that will not produce much," said Basir Ahmad.
"All my income was wasted this year, but I hope next year I might be able to work on the land of this garden and get other crops. I borrowed some money from my relatives to buy new seeds and seedlings. I hope I can repay this loan next year," adds Basir Ahmad.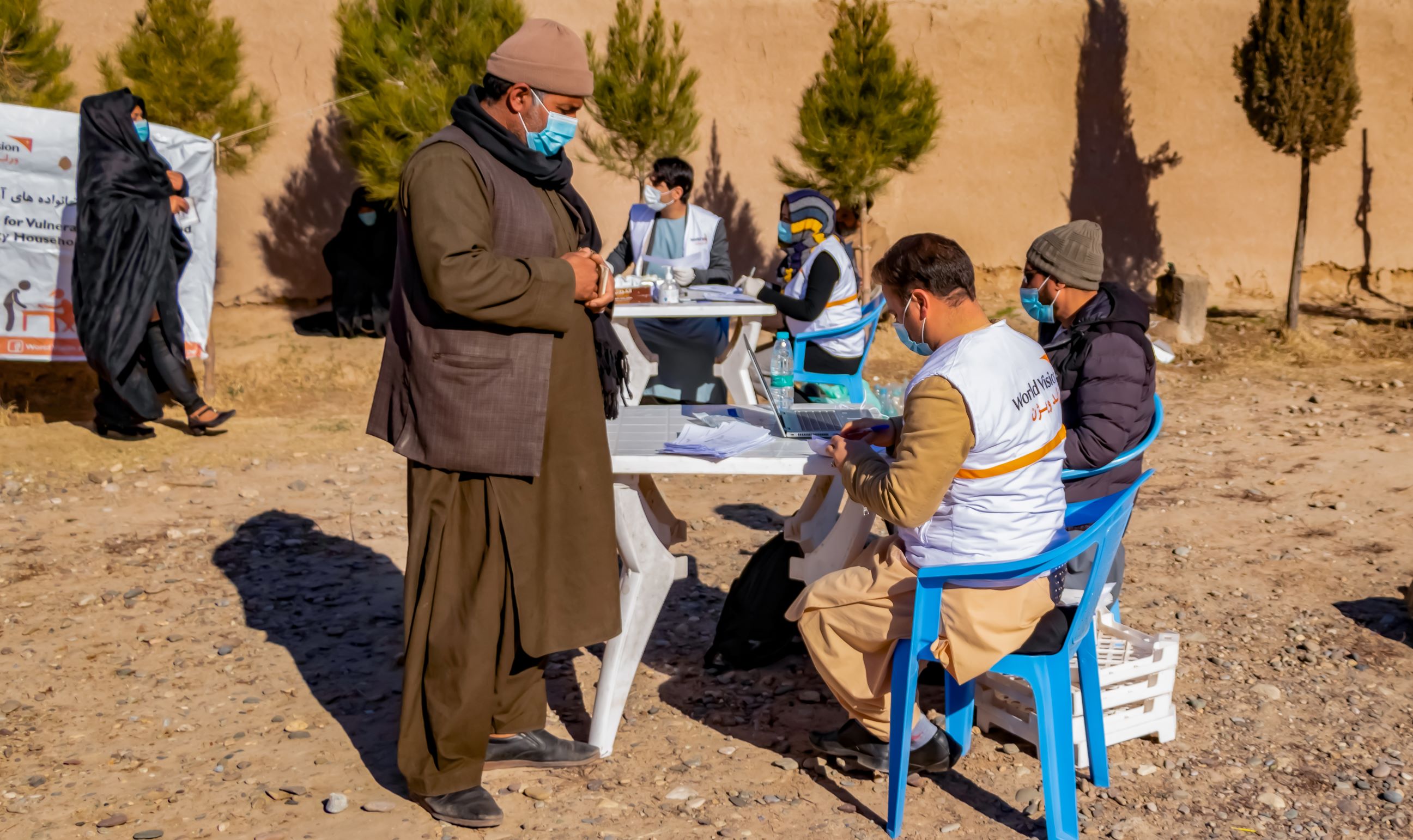 Recovering after the flooding
World Vision Afghanistan mobilized resources in Gozara district of Herat and provided cash assistance to 100 flood-affected households.
World Vision Afghanistan, with a fund from WV Canada, supports vulnerable families affected by flood in Herat province Afghanistan. It is targeting to reach 200 households in 20 villages. So far, about 1,400 people have been reached with cash assistance. 
Each household is supported with 13,650 AFG (about US$ 180). "The flood had a negative effect on me and my family's psych. I had lost all my capital and was facing great economic problems. These economic problems also affected my family and children. I could hardly make a living. On the other hand, the outbreak of COVID- 19 caused me bigger problems," explained Basir Ahmad.
"It's been almost nine months now and all my hopes are for next year's product. All my savings and food supplies are gone. I was very disappointed until they came to our village on behalf of World Vision and helped those affected by the flood," added Basir Ahmad.
Basir Ahmad's family has been able to buy some essentials. "I bought some food with the cash provided by World Vision," Basir Ahmad explains. The family has also been able to use the money to provide learning materials for their children.
A Garden Grows to Support a Family
Basir Ahmad has now decided to repair his garden. "I have bought some new trees," Basir Ahmad happily explained. He started building the garden walls and start his job again.
As Basir Ahmad and his family look to a new start, they still carry the pain of a harvest loss on their garden, and the bad memories of the floods.