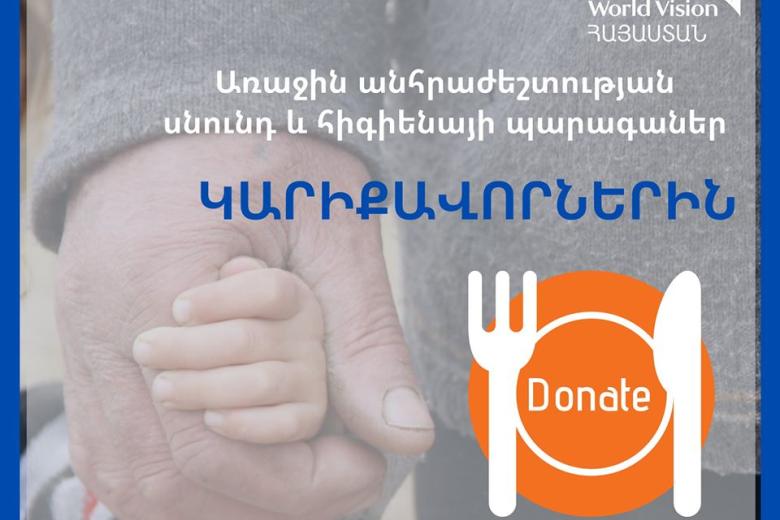 Essential food and hygiene items for needy families
Wednesday, March 18, 2020
World Vision Armenia launches a new donation campaign as the situation related to the spread of COVID19 has a drastic effect especially on the lives of the children and families living in extreme poverty.
In these families, the income is mostly coming from the odd instable jobs and state poverty allowances. Besides, families living in extreme poverty don't have any savings, and during crisis situations like this, they urgently need support from all of us.
World Vision Armenia has selected those extremely poor families where the need is especially severe. At this moment, the number of these families reached 700. World Vision is now working to support these families by providing essential food and hygiene items.
But, our resources are limited, and we need YOUR support to be able to serve all of these families. Join us!!!
Visit https://donate.am/en/donation/1/0
Or donate to 220413350228000 bank account.
The average cost of 1 package to 1 family is 13,500 AMD (food and hygiene items for up to 2 weeks). The package includes dry food and essential hygiene items.
You may also donate any amount. Every dram is valued.