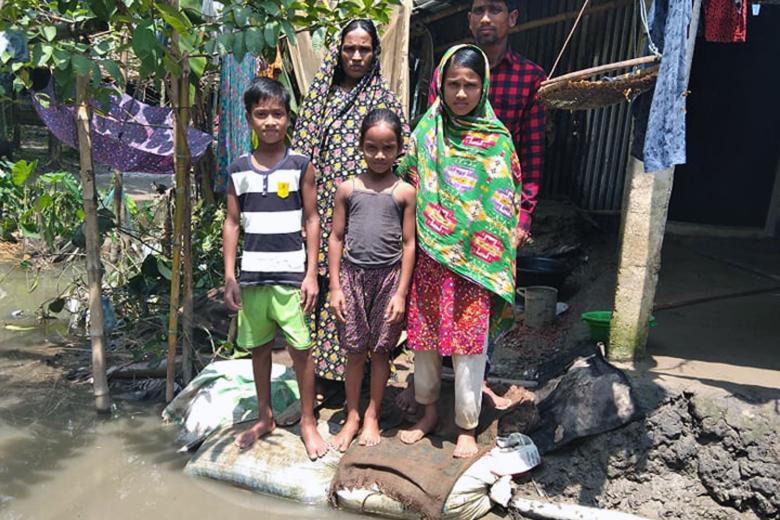 Flash Flood amidst COVID19: We are doomed
Monday, July 6, 2020
"We basically have nothing to survive during COVID19 pandemic and the flash food merely worsen our situation," said Helal Uddin.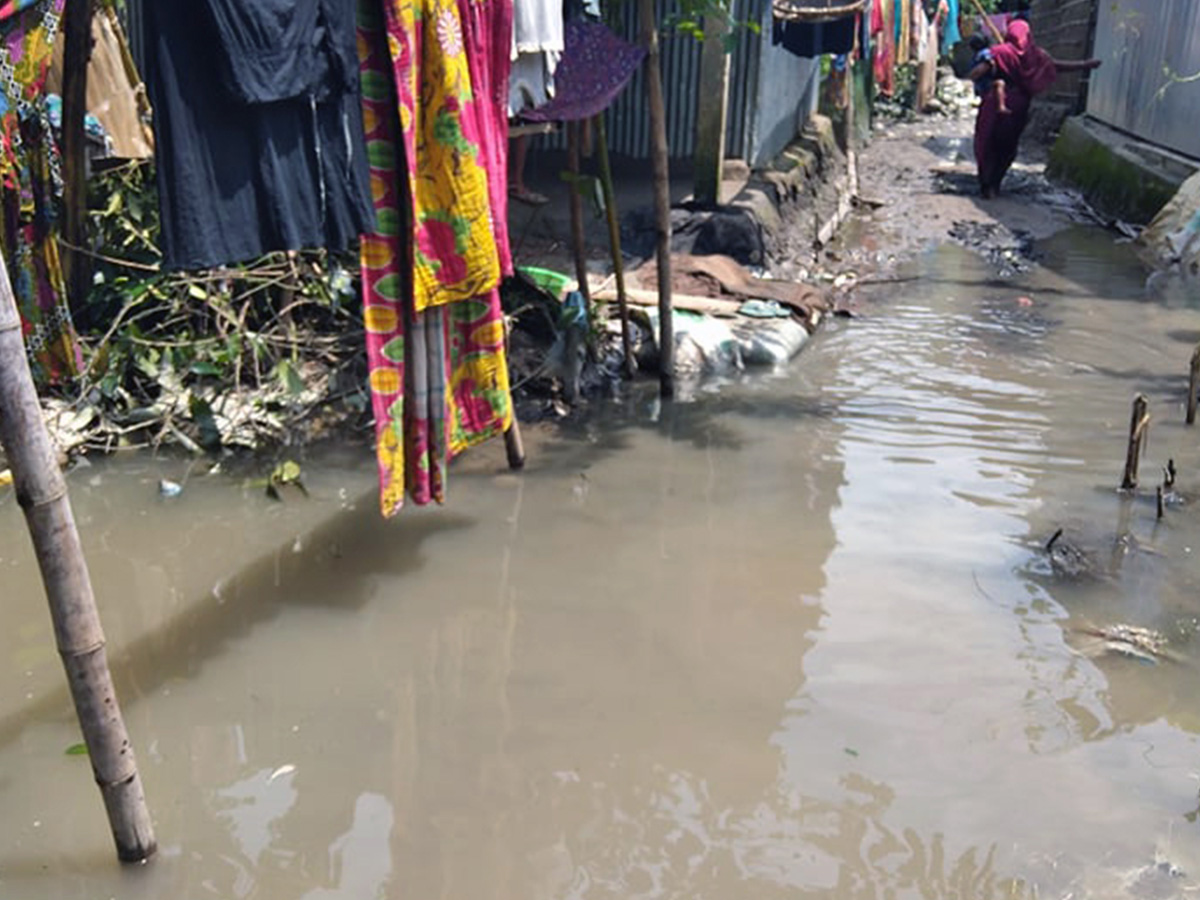 First, it was the lockdown that has made us poorer than we were a few months ago and now the flash floods. "How shall we survive," says Helal Uddin from Purnanagar village in Alirgoan under Gowainghat Upazila (sub-district) in Sylhet.
Father of 4, Marufa, 12; Kibria, 10; Nilufa, 8; Julfa, 3. Kibria (10) is the only son and is a sponsored child under World Vision. The family lives about 284 kilometres from the Capital, Dhaka in an area that has experienced flash floods for the past 25 years. But the recent floods are particularly different."We are in the middle of a crisis. I can hardly provide food to my family because I have no income following the lockdown on the 26th March 2020.  Helal, is among thousands of workers who earn daily incomes collecting the stones from the river for sale to business people in the construction industry.
"We have hard rains the past few days and now there are floods everywhere. It only rained for a few days and see what is happening. My house in water," says Halal Uddin
I used to collect stones from the river and sell them every day. This is how I earned 300 takas per day (USD $3.50) and I worked for 22 days in a month. Every month I would pay school fees, buy notebooks, clothes and medicine for children (USD $17) and had money every day buy 1 Kg of rice, other food ingredients and some relish (USD $1.7). I used to save some extra money for my children. On the whole, we were surviving. But COVID-19 has robbed us of our life and today we have become beggars for survival. As I am the only earning persons who provide food for 5 members in my family, I have no alternative as all my children are below the age to work outside with me. Life has become hard not only in my home but in the community. Helal is among thousands of workers who have lost their jobs due to shutdowns at crushing stone industry and about 70% income of ultra-poor, moderately poor and non-poor have fallen due to coronavirus outbreak. Like many, they live and survive by the day as they have no social safety net.
What makes things even harder are that all my 4 children are home, my wife relies on me for survival and now I'm also at home. We had some money that only lasted us for 90 days.  Afterwards, it has become really tough. There's no-where to run to as my neighbours are in a similar situation." Helal's family is among 21% of households who have started consuming less food for feeding younger children and also among the 59% households pass days with lesser number of meals, a recent World Vision assessment has revealed. That's not all, he is also among the 70.5% who has opted to borrow money to buy food for his family.
Before COVID-19, I would look forward to a goodnight sleep after supper, in my own made house with wood, bamboo and C.I sheets on top which a tiny kitchen and another room for my children. Nowadays, I stay awake dreading the break of dawn as I know my children will look up to me for a solution and I've none. I feel hopeless. 
Things have really changed for me and my family. When my son, Kibria was registered on 12 Jan 2015 by World Vision, we were happy as I knew a burden had been lifted off my chest. I knew the education of at least one child would be secured. So, things were looking bright until COVID-19 happened.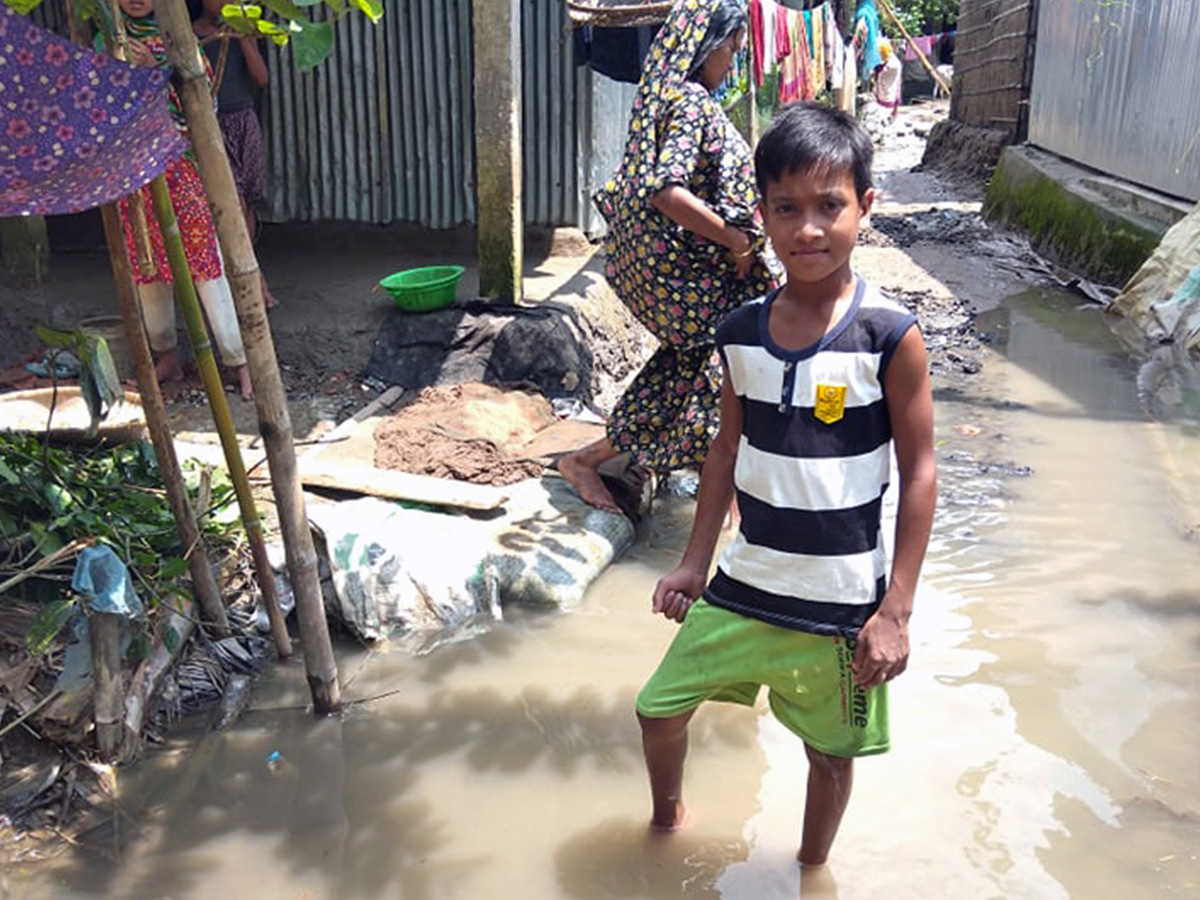 With all these burdening issues that I am going through with my family, the last thing I need are flash floods. Today my entire house is flooded and now we are at greater risk for different kinds of infections. The clinics are also not functioning at full capacity due to the increasing number of infections. The floods make it even more difficult for me to do some stones collection due to the waterlogging that has covered his entire community.
"We are passing through very difficult times. We are hungry, not sure where the next meal will come from and we have no access to clean and safe drinking water, and now we are waterlogged. I have never felt ashamed to be called a father as I feel right now. When I see my children's face when they have not eaten a meal in a day, I question why I am in their lives. Children, more so my children shouldn't suffer as they are today. I hope may Allah will save us," says Halal Uddin.
Thousands of people like Halel in Gowainghat, Tahirpur, Sunamganj, Dharmapasha, Sylhet and northern part of Bangladesh in Rongpur Division are waterlogged, places have been inundated, farms especially crops are damaged and fishery farms are washed away and people amidst covid19 are suffering a lot to survive and maintain their families. 
World Vision is assessing the new disaster within the disaster and counselling each and every family who are affected by the flash flood. If the situation deteriorates and Government declared emergency support, World Vision will act accordingly.