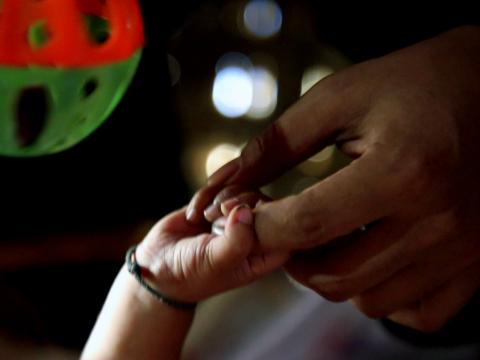 No Happy Ending: A Rohingya child bride's advice to girls
Sunday, March 29, 2020
My name is Parvina. (Note: Name has been changed to protect her identity) I am 17 years old. I am a Rohingya Muslim and I used to live in Myanmar. I got married when I was 15-and-a-half years old and now we have a baby. When I was pregnant, I was still a child. I did not have self-confidence.
I was not mature enough to get married. If I hadn't got married, I could have enjoyed my life.
My wish is for other girls is for them to get married after they are 18 years old when they are mature. I wish a better life for them. If you want to stop early marriage, you can do one thing. You can organise meetings and invite girls along with their parents, and speak with them.
If you speak about the effects of early marriage—the good and the bad impacts— and how child brides suffer, maybe they will understand and think about it before they get married.