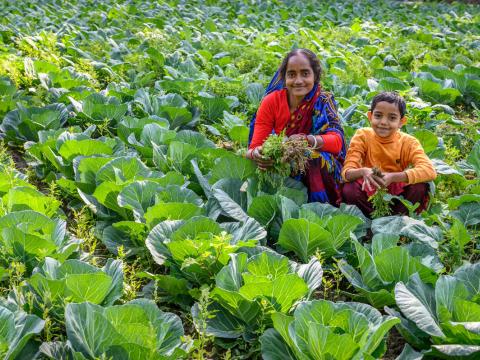 Teaching climate-smart farming to combat malnutrition in Bangladesh
Thursday, April 29, 2021
The southwest coastal region of Bangladesh is subject to many natural and man-made challenges.
The area is frequently hit with cyclones, tidal surges, floods, and droughts. Increased soil salinity, waterlogging, and the conversion of too much cultivable land into shrimp farms has made life difficult for farmers.
As a result, many families struggle to put nutritious food on the table and too many children are malnourished.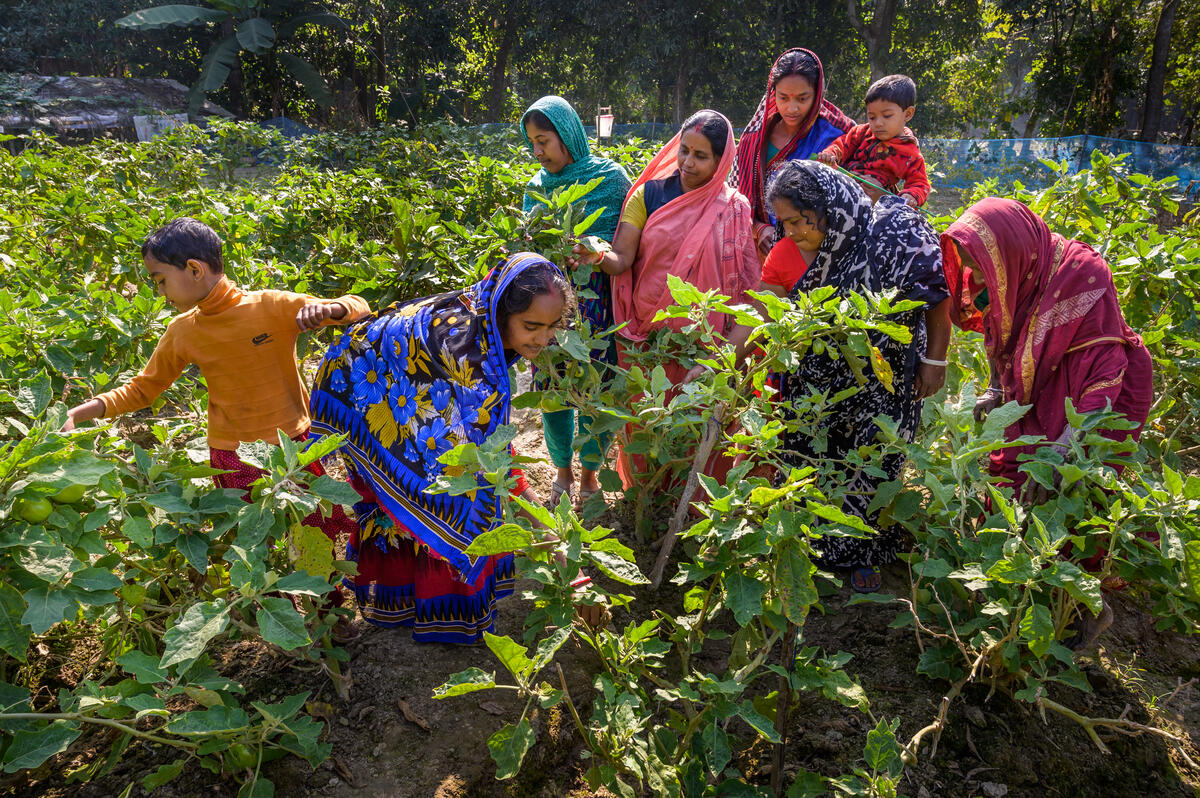 Nobo Jatra, a food security programme implemented by World Vision and funded by USAID, is hoping to change that.
One of the many ways we're intervening is by training and empowering farmers with climate-smart techniques, sustainable production methods, and increased access to markets.
It is transforming the lives of farmers in the region.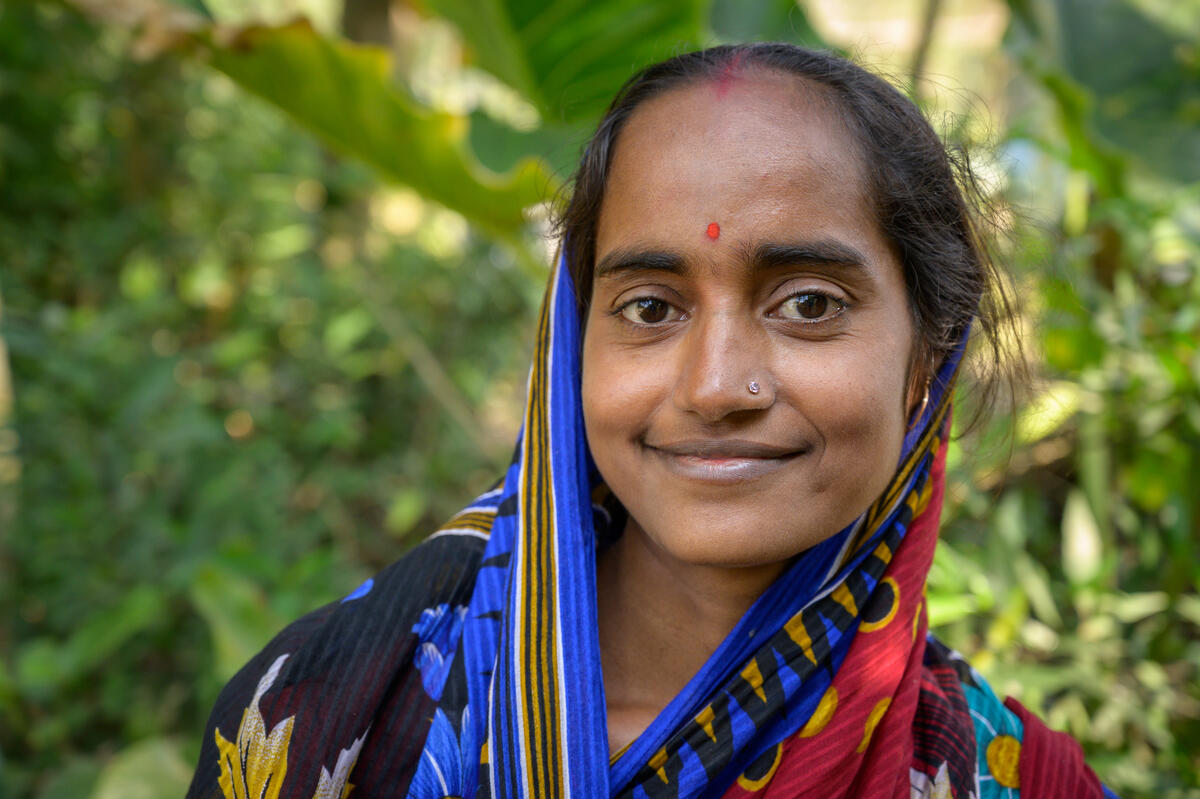 Just ask Sobita, a mother and farmer in southwest Bangladesh. Before Nobo Jatra, her land was barren, and her family struggled to live off her husband's income as a day labourer.
But then she was trained in climate-smart farming techniques by Nobo Jatra, and made a lead farmer in her community so she could teach others what she's learned.
Just a year later, she won a government award for her lush, chemical-free farm, which yields more than enough produce for her family, with plenty to spare to sell at the market for additional income.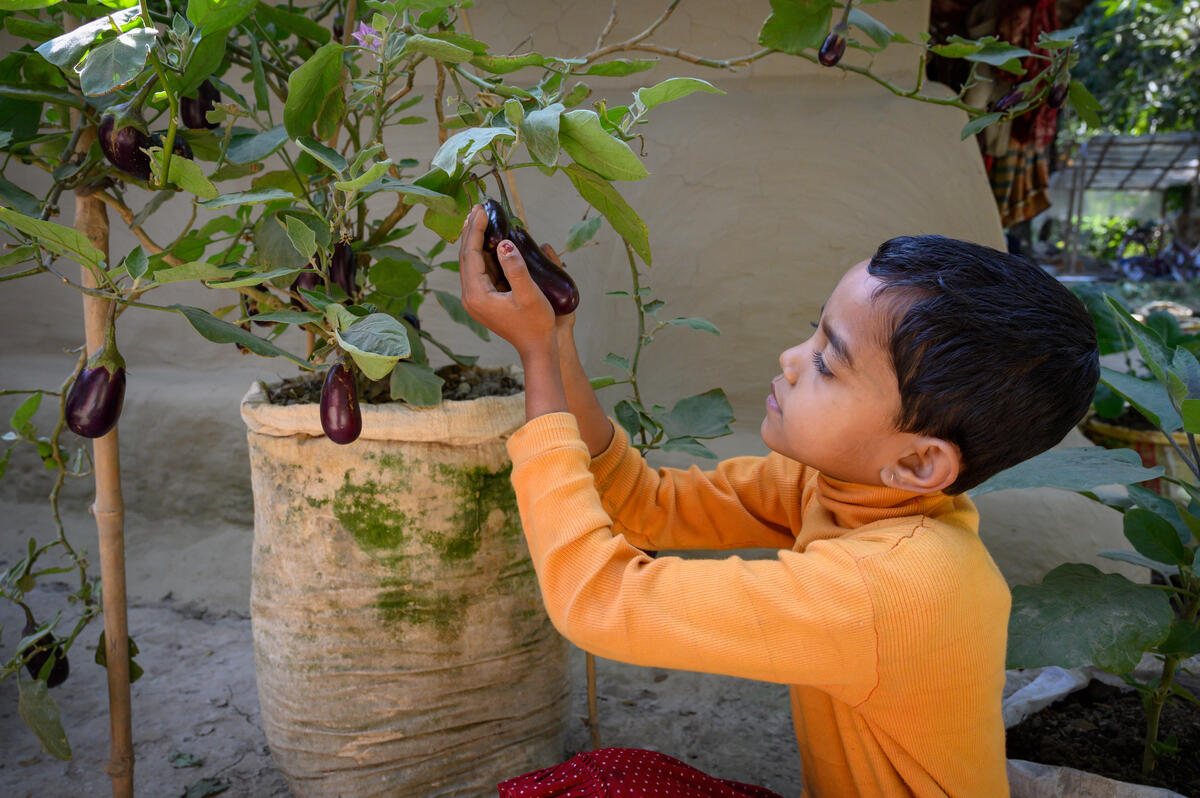 Now, her nine-year-old daughter Pryanka is sick less often and her family can afford to send her to a better school.
Pryanka loves helping her mother in the garden, and only wants to eat vegetables if they were grown at home: "I like our vegetables," she says.
Millions of children are one step away from starvation. Find out more here.