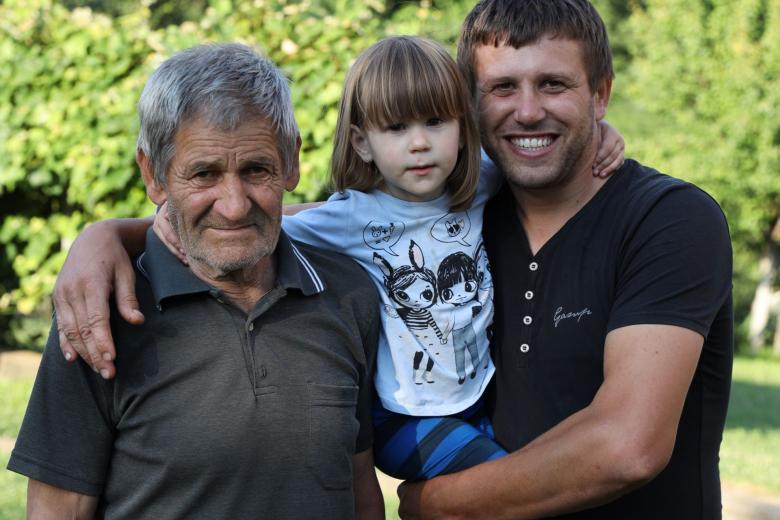 Visiting Nadja and her great-grandfather
Wednesday, October 2, 2019
By Tanja Zach
"Sveto, Sveto - come, I'll show you my animals!" Three-year-old Nadja takes Sveto by the hand and pulls him through the garden to a cage holding little rabbits. Right next to it is the chicken coop. Place where Nadja lives couldn't be more idyllic - in the province of Zvornik in the north-east of Bosnia and Herzegovina, very close to the Serbian border. She lives here with her parents Dragana and Radislav, her grandparents and her great-grandfather Ratko. Four generations are living together under one roof.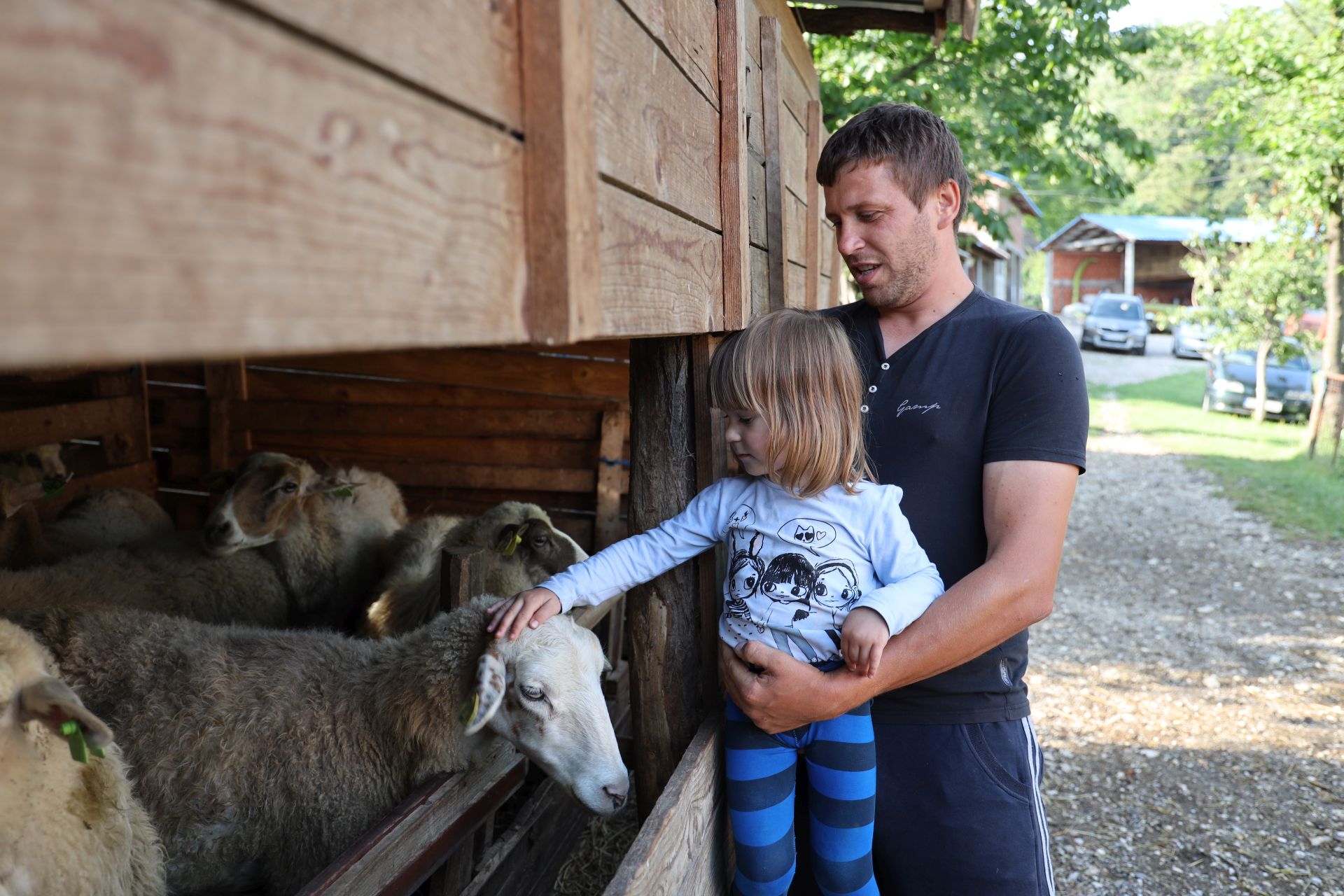 Sveto Djurdjevic, project officer at World Vision BiH, knows the family well. With Sveto, you immediately notice that he has a special connection to people. With a lot of patience and empathy he meets the families. He knows each one of them, their personal stories, the challenges they face and their greatest wishes for the future.
Sveto Djurdjevic works on the project "Integrated Socio-Economic Support to Mine Victims in BiH", funded by the European Union to provide economic and social support for more than 200 landmine victims and their families in eleven mine-threatened municipalities in BiH. Project beneficiaries, mine survivors and families receive special support - material and psychosocial.
Nadja's great-grandfather Ratko stepped on a land mine in 1995 and lost a leg: "It was winter and we had to collect firewood in the forest. I fell on a landmine". He has always had problems with his prosthesis and he believes that the support state provides is not sufficient. "All of a sudden life is worthless, nobody cares about you. There are no jobs in the region. Fortunately, my son and I were able to build on what was there before my accident. Otherwise I would not have known how it would go on", says Ratko. The European Union and World Vision BiH supported the family with two tractor attachments, a trailer and a tiller, making it easier for the family to produce fodder for pigs and sheep, which is the family's main preoccupation.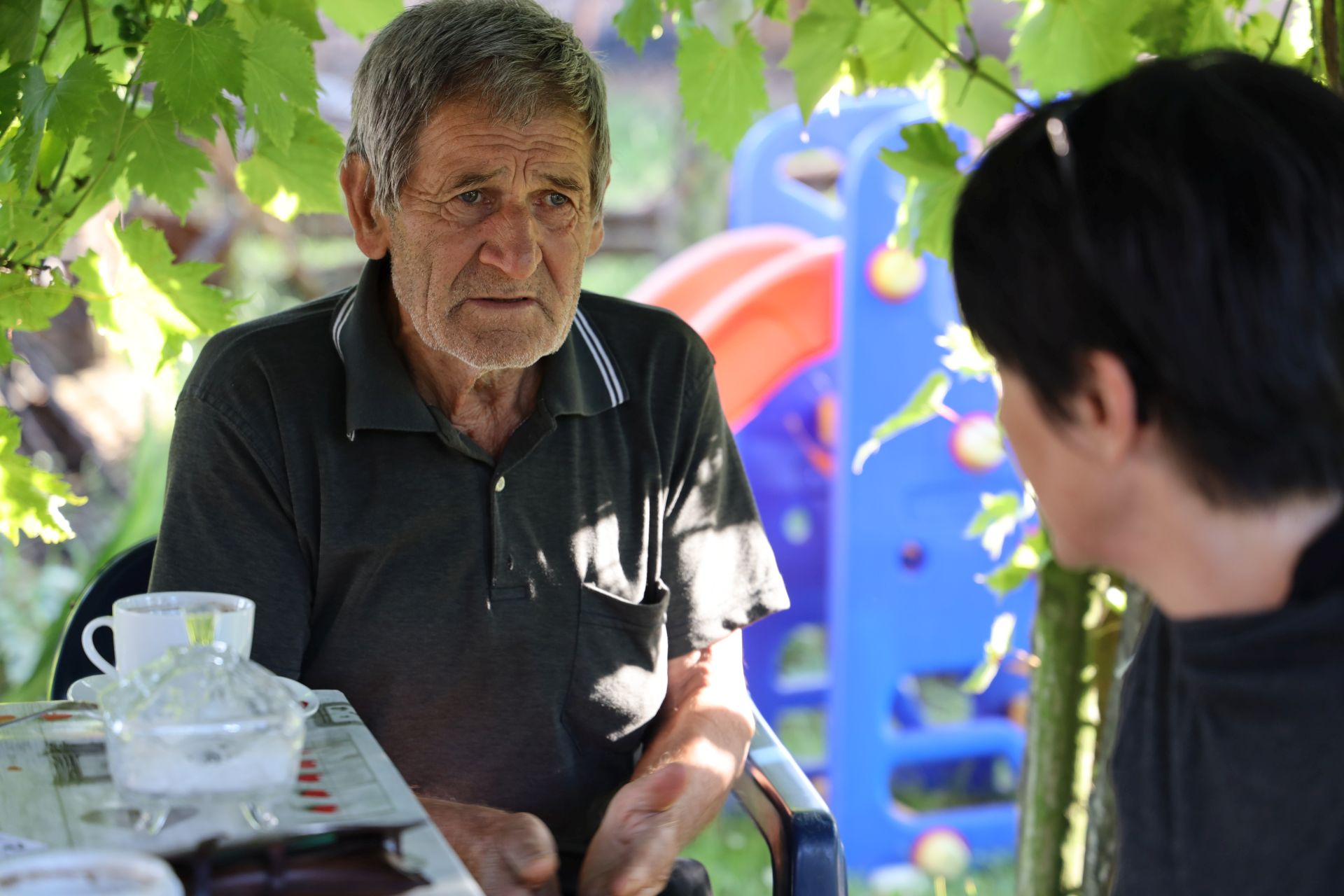 Ratko is very proud of his grandson Radislav, a veterinarian technician, who now runs the farm and thus secures the family's income. On saying goodbye, the seventy-three-year-old Ratko says: "Thank you for coming here and reporting on our situation! And it's a pity that you have to leave already. The next time you come, you stay for dinner. But call me first so I know you are coming."
Ratko's fate is shared by many people in Bosnia and Herzegovina. In BiH, a total of 8.419 persons were reported to have lost their lives, or were injured, in accidents caused by landmine and explosive remnants of war, between 1992 and September 2019. Of the total number of casualties, 6.103 survived a mine accident and need support in their rehabilitation and integration process.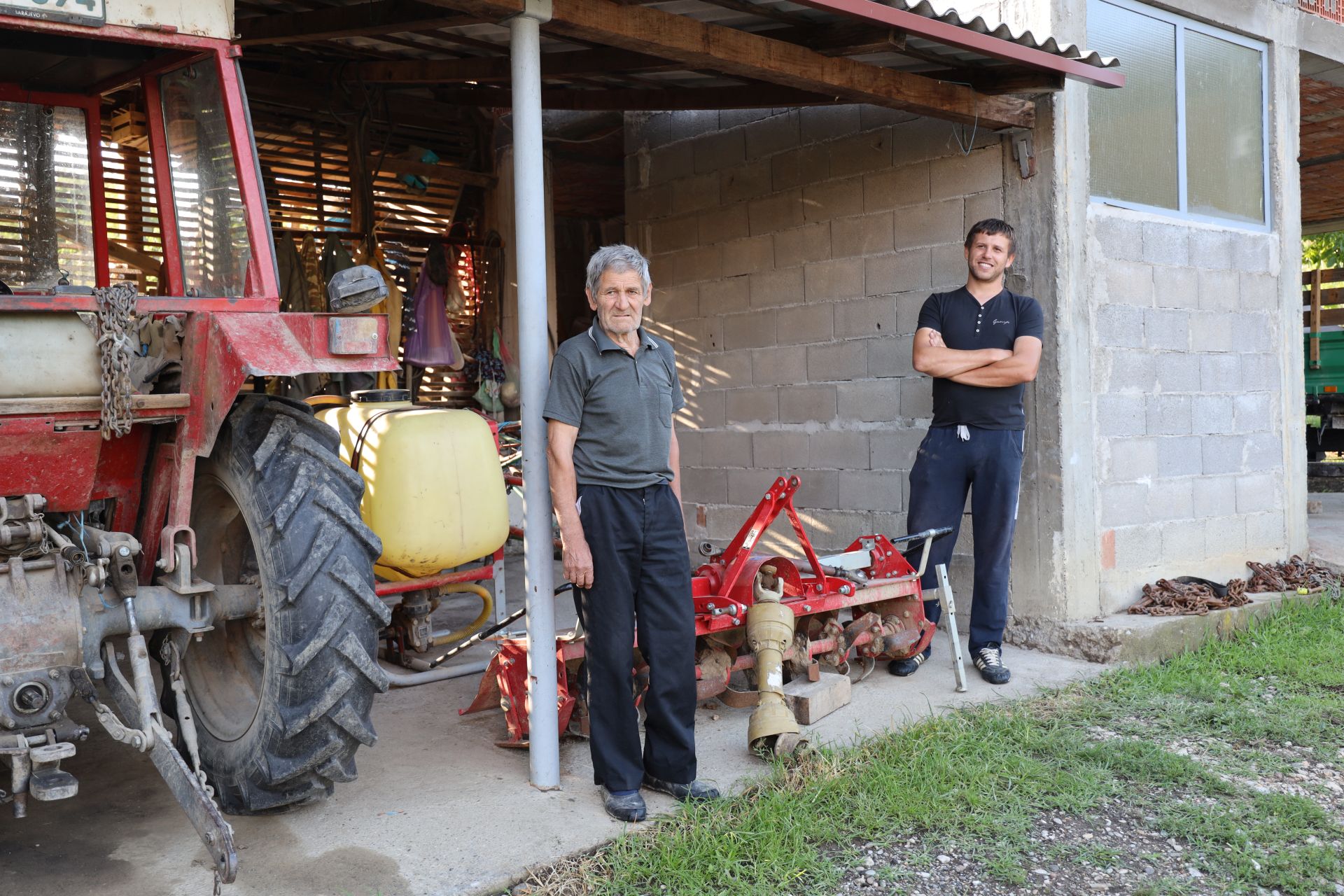 In BiH, 2,1 % of the territory is still mined and the goal is to clear mined areas by 2025. "Progress has been made - since the end of the war, around 135.000 landmines and explosive remnants of the war have been cleared and destroyed. But the demining process is not easy, the mined areas are often difficult to access and accidents happen again and again. 53 deminers have been fatally injured in clearance operations so far", says Sasa Obradovic, director of BHMAC, a state institution that organizes and monitor demining process in BiH.
The two-year project "Integrated socio-economic support to landmine victims in BiH" is funded by the European Union in the amount of – €380,000 and implemented by World Vision and Organization of amputees UDAS.