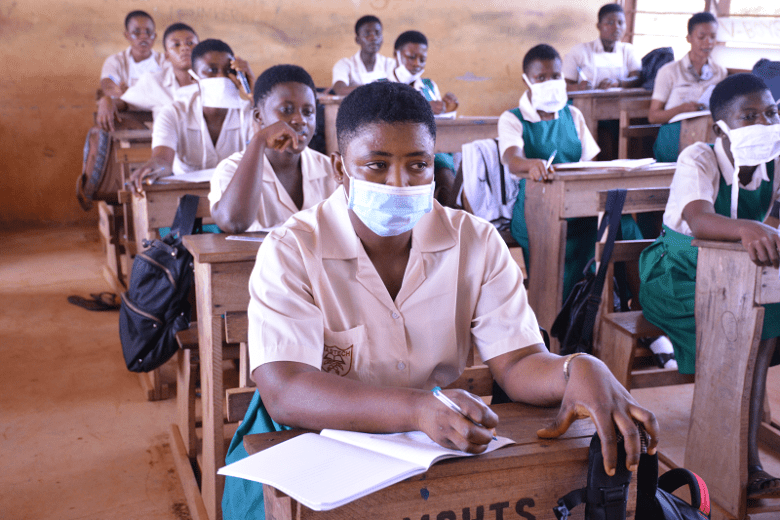 Ayeshaitu's story on creating her own opportunities in Ghana
Monday, October 18, 2021
"There is a lot of poverty here and that leads to child marriage", says Ayeshaitu (now 20) who lives in a village in Ghana's cocoa-growing Ashanti region. "I have nine siblings and I am the last-born. Four are girls. Two are married and one works because they were not able to further their education."
Ayeshaitu was determined that she wouldn't fall into the same trap.
"Only the boys went to senior high school because of poverty," she says. "I believe that we girls should have furthered our education so we could get better jobs, but my sisters were unable to do this. I have taken it upon myself to ensure that I improve my life."
She failed her secondary school entrance exam the first time she took it three years ago, but Ayeshaitu was determined that that would not be the end of her education. A women's savings group had recently been formed in her community by World Vision's Cocoa Life programme. Ayeshaitu saw this as the best possible chance of finishing her education.
"The constitution of the savings group usually allows for people 18 years and older", says Isaachar, the Savings for Transformation Group Coordinator. "However, we had to make an exception for Ayeshaitu because we saw that she was very determined to improve her life. There are many young ladies who are getting pregnant in the community because they are following men, who promise them a better future."
The Government of Ghana recently made secondary school free for any qualifying students, but there are still many associated costs that poorer families struggle to meet, including uniforms, textbooks and lunches. When parents struggle to support their children, the latter often take up small jobs selling items on the side of the road, where they are then vulnerable to abuse and transactional relationships.[1]
"Due to poverty, many girls who get pregnant are forced to get married early. I did not want that for myself", says Ayeshaitu. "I wanted to go to school, and so I started my savings and used the money I earned to pay for the things I needed for school."
Back in school and able to cover her own needs, Ayeshaitu seems sure to achieve her dream of becoming a military woman. "I aspire to be an example for young girls in small communities in similar conditions like mine. It's possible to get to the top once you are determined," says Ayeshaitu with a smile.
--
[1] World Vision (2019)  "The Violent Truth about Teenage Pregnancy: What Children Say."