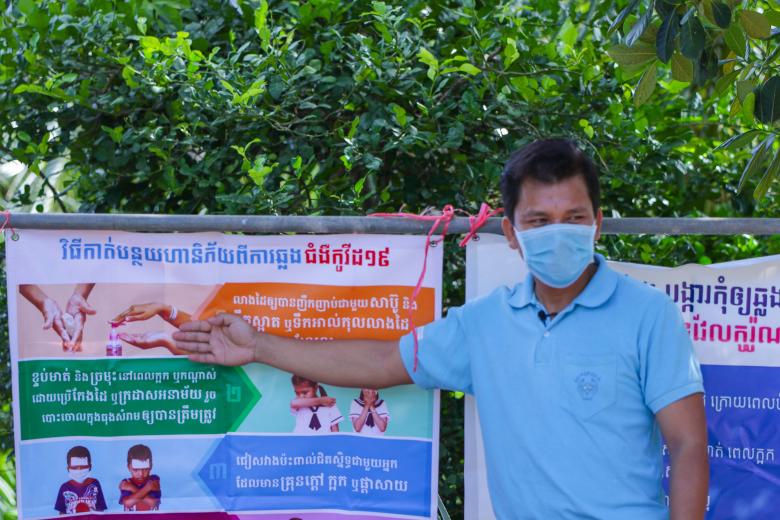 Frontline fighter against COVID-19
Friday, July 3, 2020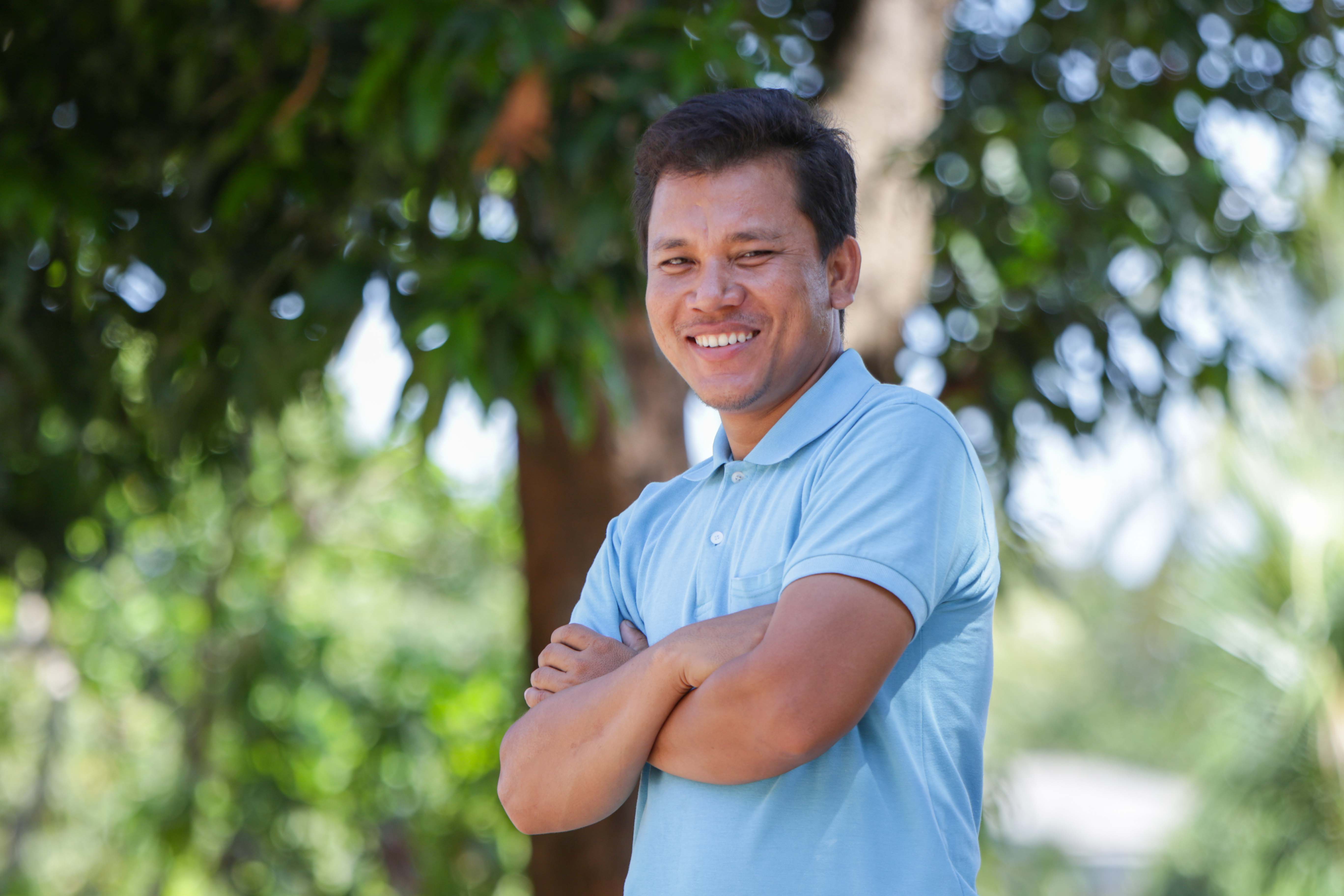 A 37 year's old man with a mask stands in front of people, applying the social distancing guidelines. His name is Sam Ang.
He is a farmer in Phnum Proek District, Cambodia. He lives with his wife and two children. Besides being a farmer, Sam Ang plays the role of a community health volunteer and provids health awareness, aiming at behaviour change in Cambodians on health.
"When I was called to facilitate activities in the community for the first time, I hesitated. I was nervous, sometimes my legs used to tremble, and I couldn't stand in front of people publicly," says Sam Ang.
Phnum Proek is one of 40 Area Programmes (APs) of World Vision has been working across nine provinces in Cambodia. World Vision started working in the district in 2007. Sam Ang joined WV programmes and received training which has increased his theoretical and practical knowledge about health, nutrition, hygiene, and sanitation within his communities.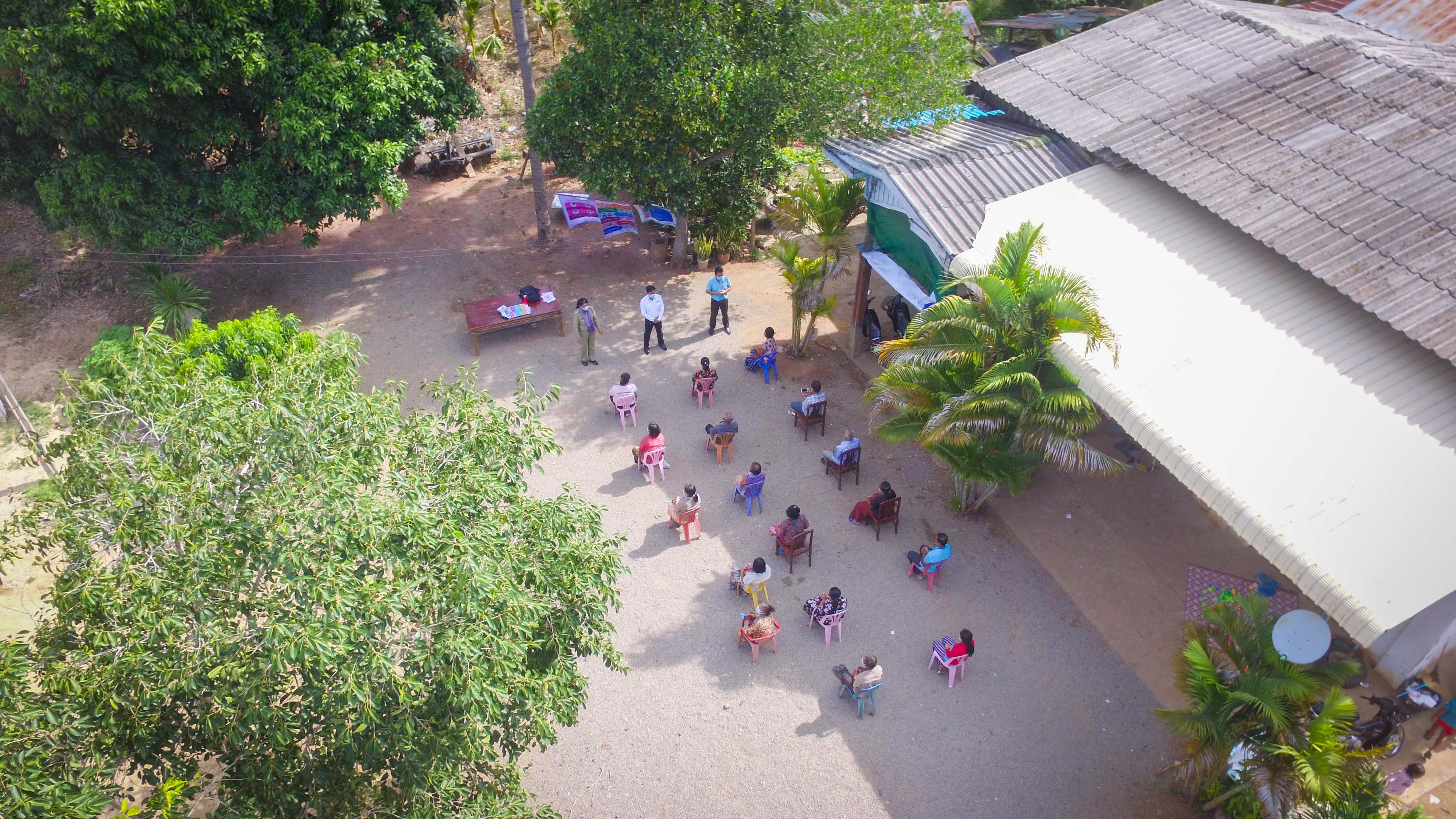 The COVID-19 pandemic disrupted the lives of children and community people as schools shut down and the border were sealed. Despite no confirmed deaths from COVID-19, it remains a deep concern for local people.
"Since COVID-19, communities are tense, and people are afraid of contracting COVID-19 infection. We work closely with local authorities and World Vision to prevent virus infection. We work with Rapid Response Team (RRT) in the frontline health care to keep children and communities safe. We know we put ourselves at risk, but this is our duty," says Saing Dara, a health centre staff.
By being a volunteer, he has gained more confidence, especially during COVID-19 pandemic outbreak, Sam Ang is an hidden hero preventing children and communities from contracting COVID-19 through awareness-raising. Sam Ang learnt from the news on social media and television that coronavirus had already killed thousands of people and is spreading rapidly from one person to others. "Everyone is afraid of COVID-19 infection, including me, but I am proud to be here to raise aware communities on COVID-19 and help save lives," says Sam Ang.
Sam Ang added, "The reason we (health centre staff and World Vision staff) are in the frontline is because we want to see everybody safe and protected from the COVID-19. This makes us happy the most.
Until 17th June, 2020 through World Vision's programme in Cambodia, 4,350 boxes of the mask, 9,526 litres of alcohol, and 117,894 soaps have been provided to communities through local authorities and health centre staff. World Vision's COVID-19 response has reached people in 1,416 villages (including 1,139 villages for sponsorship areas) through 965 community health volunteers and local authorities with hygiene stuff and health and hygiene messages.
Sam Ang expresses his gratitude, "Thank World Vision for always supporting us and being highly attentive and caring towards the needs of children and communities here. I hope people will use this knowledge about COVID-19 shared with them by the commune and health centre staff, to educate family members and their neighbours, which will keep them safe."