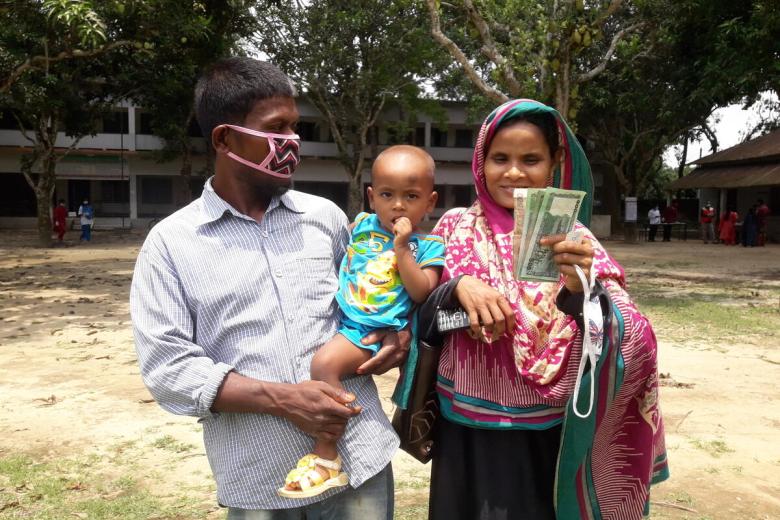 World Vision Bangladesh provides cash assistance to over 18,000 families affected by COVID-19
Sunday, July 5, 2020
World Vision Bangladesh has provided about 65 million BDT as a cash grant to its beneficiary across the country in an effort to support the most vulnerable families during the pandemic as of June 2010. As many as, 18684 families have received the unconditional cash grant in recent weeks. The cash is aimed at addressing the immediate needs of some of the poor populations are facing after the Government of Bangladesh declared a lockdown to prevent and control the spread of coronavirus.
World Vision collaborated with one of the banking service providers to transfer the money via mobile banking accounts into beneficiaries account. This was extremely efficient and effective all transactions were done within two days to over 18,000 families.
World Vision is delivering key COVID 19 prevention messages and providing hygiene kits such as masks and soap to protect families from contracting the virus. So far, World Vision has donated 843,640 hygiene kits to 12,330 households and 636,112 masks to 17,117 families across the country. Key front line staff are working with various community leaders to deliver prevention messages to parents, children and caregivers.