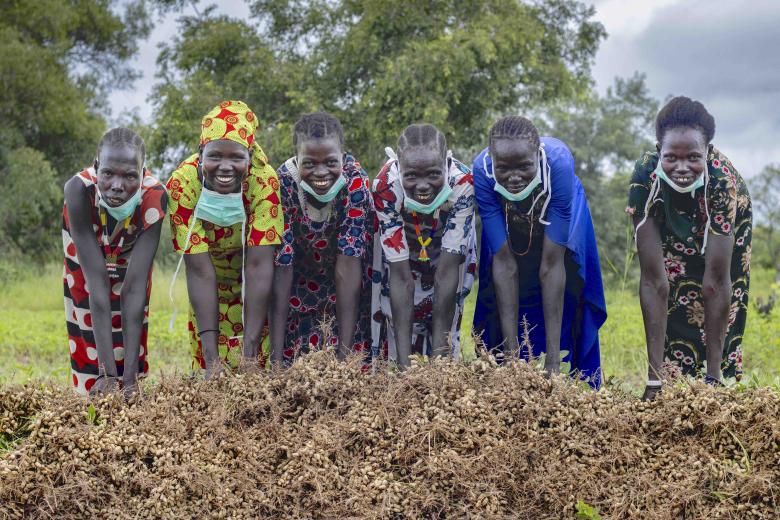 World Food Day Challenge 2021: Transform risks into hope and opportunities
Thursday, October 14, 2021
Food is, indeed, more than just a meal. It also symbolizes hope.
The World Food Day is an annual global commemoration on 16th October, to highlight the state of food security in the world, the challenges of universal access to nutritious food for all.
It is a rallying call for sustainable food security in the world now and in the future.
This year's theme "Our actions are our future" which exhorts us to do better production, better nutrition, a better environment and, a better life" is a call to action, with a clear focus on what needs to be done.
If the world truly agrees on "Our Actions are our future", our collective efforts must go beyond responding to emergency food needs to save lives.
We must incorporate interventions that restore dignity and renew the hopes of our generation.
Our actions should include approaches that elevate people and communities from mere beneficiaries to stakeholders that are empowered to build their future.
Collective actions must emphasize access to food as a basic right for all, with food and nutrition security at the center of a globally agreed, and localized food systems framework.
It is our actions now with the long-term goals in view that will help the world achieve this vision.
In South Sudan, aspirations for a hunger-free nation need to bring recovery and resilience at the top of the agenda.
Recovery and resilience approaches will catalyze change in the lives of many households and communities through integrated programming that focus on building social capital, increased production and productivity.
And, of course, better economic opportunities. 
This year's World Food Day should be about renewing commitments of all stakeholders to continue with concerted efforts for principled, context-appropriate programming.
It should also boost partnerships that empower communities to absorb shocks, adapt to a changing environment and transform risks into opportunities.
Watch: South Sudan battles one of its worst food crisis in decades
Blog by Dr. Mesfin Loha, Country Director