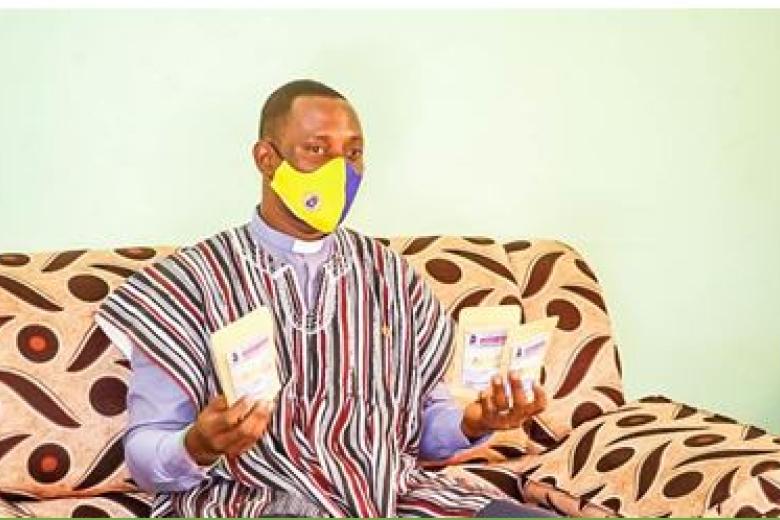 The lights of hope shine on Krabonso as ginger powder saves the community
Monday, February 22, 2021
By Seth Acquaye - Faith & Development Manager at World Vision in Ghana
How does one account for so little when there is so much potential? It is possible that one has what it takes to live a full and meaningful life, but live a beggarly life. This was the situation for residents at Krabonso until the Empowered World View (EWV) programme turned their lights on, giving them hope and optimism in their fight against poverty. The low-selling raw ginger fruit (which is a common commodity) has now become a financially strong powdered ginger brand on the market.
Situated in the middle belt of Ghana, Krabonso is naturally endowed with good rainfall and vast arable land. A green landscape greets new entrants of the town to a scenery of freshness. Krabonso has the potential for agriculture, but that was not quite so in previous years. Things were going to change after the EWV curriculum was delivered, and life was going to become hope-filled.
Rev. Emmanuel Kofi Sam, the local priest of the Methodist Church of Ghana, sat quietly in a workshop and decided that he was going to bring a revolution in the farming life of his people. About 98% of the indigenes were experts at ginger farming, but had little to show for their expertise and hard work. The turning point came when Rev. Sam led his congregation to lease a two-acre land facility and began a church farm, in earnest. The priest led in the labour, and so everyone joined. Individual members also began cultivating their own lands too.
Akua Yeboah, a farmer, church and community leader, lamented: "We had been sitting on a goldmine and wasted away that potential.Thanks to World Vision for providing the light for our improved living." In agreement, the priest held: "We used to sell the ginger fruits to the traders without value addition, and that disadvantaged us very much. After the training we received, we decided that we would process and add value to it. After this, our selling prices shot up like a charm, increasing our per capita income!" As a result of the decision to add value to their crop, their income tripled.
A new children's block of the church which serves both as a three-unit classroom for children aged one to five, and a worship centre for children, was raised from proceeds from the repackaged organic ginger powder. This is contributing to about 40% of the total cost of the yet-to-be-furnished facility. On average, about 150 children use the facility each week.
Samuel, a casual worker of the Forestry Department and a voluntary worker on the ginger farm, testified that: "Until the training, I lived with a lady without having gone through the legal rites of marriage because I could not afford the dowry. I have now been able to legally marry and raise a building within one year after I received the training. The nutritional and educational well-being of my children has also improved with my increased income level." Peter, also a farm volunteer, shared a similar story, adding that: "I never expected that I could marry and put up a building in this short while; [I give] thanks to World Vision!"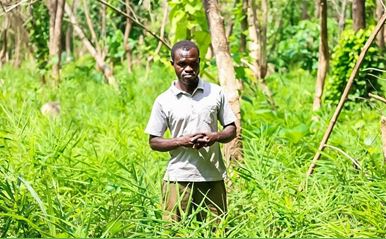 Transformed pockets and transformed communities through value addition
According to Rev. Sam, it was not going to be possible to sit on such a life-changing capacity - building a workshop whilst watching his people live off the meagre income that is generated from their hard work. He set out to use the knowledge gained to help his people make a meaningful living from the already common ginger fruit in the community. Both on the pulpit and in class-like settings, the priest took his parishioners through lessons on farming, beginning from land preparation to harvesting and processing. It was not long until the ginger was ready for harvesting.
The children's centre has served both the National Identification Authority and the Electoral Commission of Ghana as accommodation facilities and places of security, as well storage for important national property. "As a church, we have seen how the growing, processing, packaging and publicity of ginger has greatly changed the life of the community", Rev. Sam concluded.
The entire community, after taking up this initiative, has been able to lobby the government, in collaboration with another non-governmental agency, and has started putting up a factory.