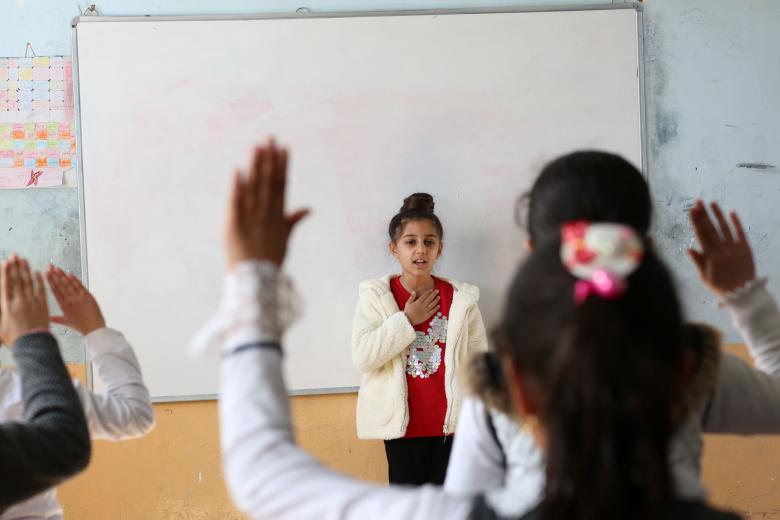 Raya and Elmo helped Zahraa to be more prepared for COVID-19
Monday, April 20, 2020
Raya and Elmo are the champions of learning how to protect ourselves from COVID-19
Ali Hussein Qader
Zahraa is a 10 year old girl from Zummar sub district, located 60km northwest of Mosul with a population of 50,000. She is in the fourth grade and is from an educated family, as her father is a teacher. Zahraa comes from a large family of ten and is the second-youngest of the 8 children.
During the conflict with ISIL, Zahraa was still very young and was not even at the age to attend school. When ISIL came, her family left Zummar and moved to the city of Duhok.  At that time, the family's economic situation suffered, causing all ten family members to stay in one small apartment.
Zahraa said, "I didn't have friends in Duhok, as I couldn't engage with the new community in Duhok and I wasn't happy there." She continued, "After we came back to Zummar I felt happy and I registered in school, and the life is happier after ISIL. I have friends in school I can play with."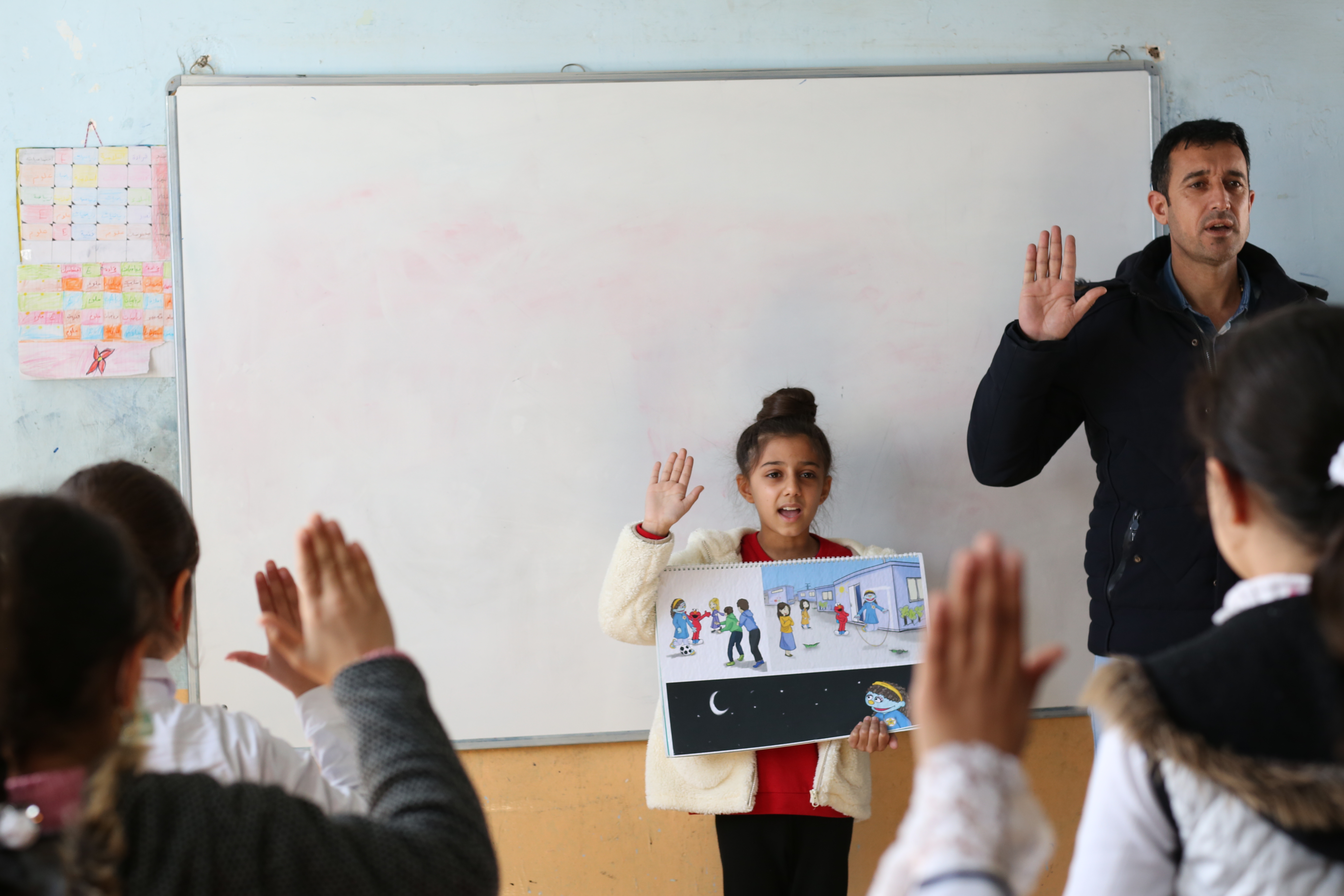 Zahraa enjoyed the WASH Up! Programme very much. Through every lesson she started following Raya and Elmo from Sesame Street in everything from washing hands to wearing shoes, and from keeping the classroom clean to keeping the toilet clean.
She said, "As I'm at home and school is closed now due to the COVID-19 situation, I still remember Raya and Elmo's instructions regarding washing hands and keeping our personal hygiene to be healthy.  I'm ready to go back to school and finish all the remaining sessions for WASH Up!" 
Zahraa's favorite activity was learning how to boil unsafe water, cool it, and save it in a closed bottle to protect it from germs.  She shared, "When we were in Duhok, the water amount was not enough and it wasn't safe."                                                                                       
Zahraa's happiest moments were when she was given a school bag, nail clippers, toothbrush, toothpaste and washing shampoo. Zahraa said, "Really, I was so happy with all my friends in school. I love my blue school bag so much, and I always clean it and keep it with me. My dream in the future is to become a doctor and help people.
Sesame Street with World Vision is reaching across Iraq
For this school year, World Vision Iraq, through support from World Vision US private funds, provided the Sesame Street curriculum to and trained 20 teachers in Northern Iraq in Ninewa Governorate (Zummar sub-district). Through 16 sessions the children learned about personal hygiene and were encouraged to go home and share what Raya and Elmo had taught them with their families and friends. Through WASH Up! World Vision has been able to distribute 1,055 hygiene kits (school backpack, toothbrush, toothpaste, nail clippers, and shampoo) to students.
Through the Sesame Street curriculum, children like Zahraa were more prepared to face COVID-19.  The better hygiene practices learned at school, practiced, and shared at home with their families, are not only vital in daily life, but are especially important in times like these where everyone is facing a global pandemic.