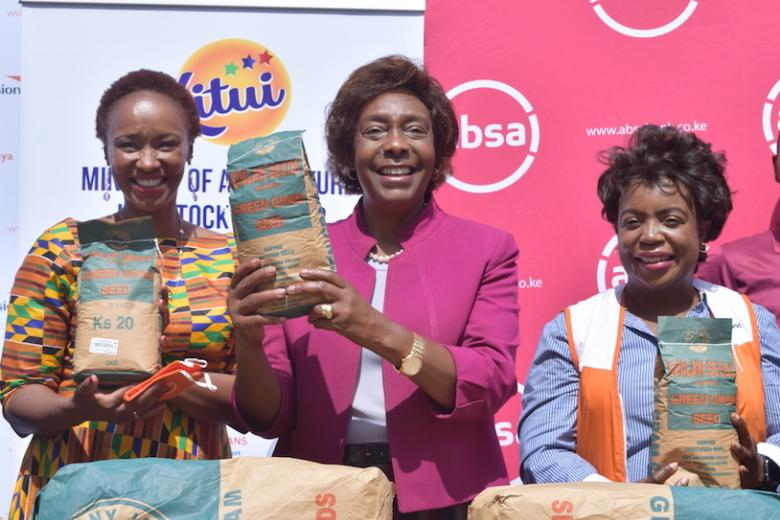 Communities Receive Seeds of Hope
Thursday, March 4, 2021
In its efforts aimed at helping families recover from the adverse social and economic effects of COVID-19, World Vision in partnership with Absa Bank donated seeds worth KSh.4 million to residents of Kitui County in Kenya.
The seeds – comprising of sorghum, cowpeas and green grams - will help boost food security for over 8,000 families residing in the Yatta area of Kitui County.
The seeds are drought tolerant and therefore suited to the dry environmental conditions of the area, which has been experiencing insufficient rainfall and long dry spells exacerbated by the adverse effects of climate change in Kenya.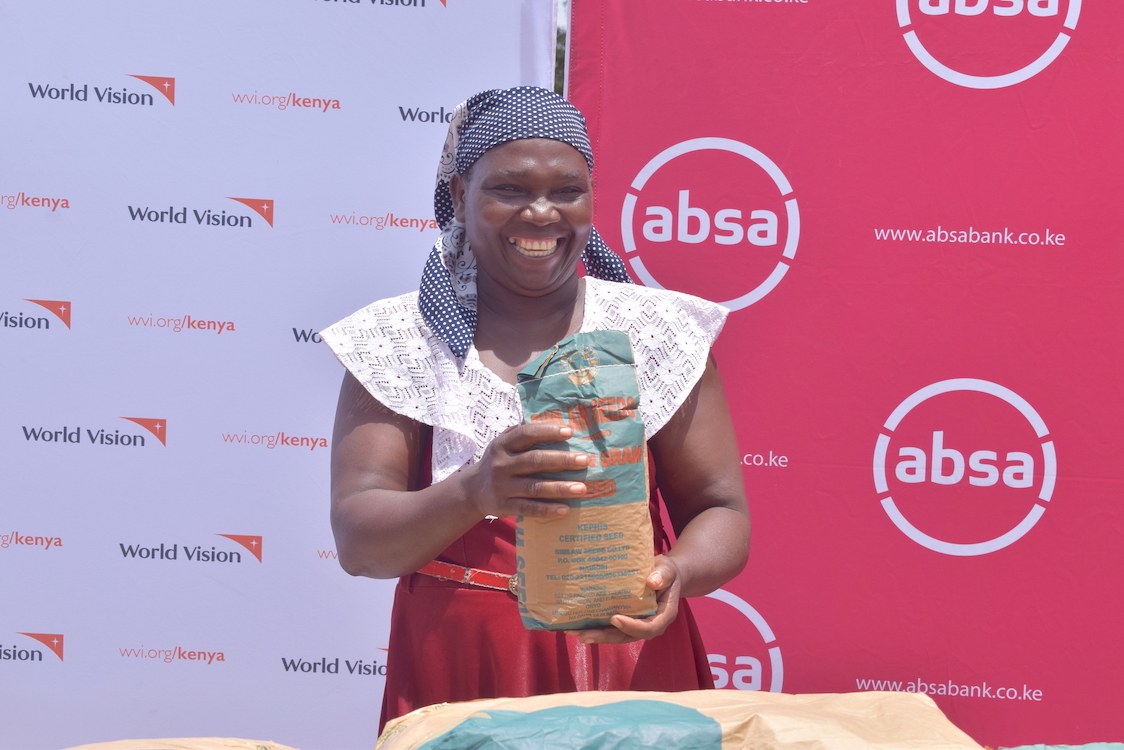 "I am so glad to receive the seeds because I didn't have enough money to buy such high quality seeds. When COVID-19 came, it really affected our businesses and we made losses. Now I am sure that I will get a big harvest that will enable me to have enough food for my children. I will also have enough to sell and make money for other household needs," stated Penina, one of the beneficiaries of the donation.  
Just as a majority of the farmers that received the seeds, Penina plans to sow the them next month (in march) during the community's planting season that is usually aligned to Kenya's long rains season.
The seeds are fast growing and will be ready for harvest in three months, enabling children and families to enjoy nutritious meals that boost their health and well-being.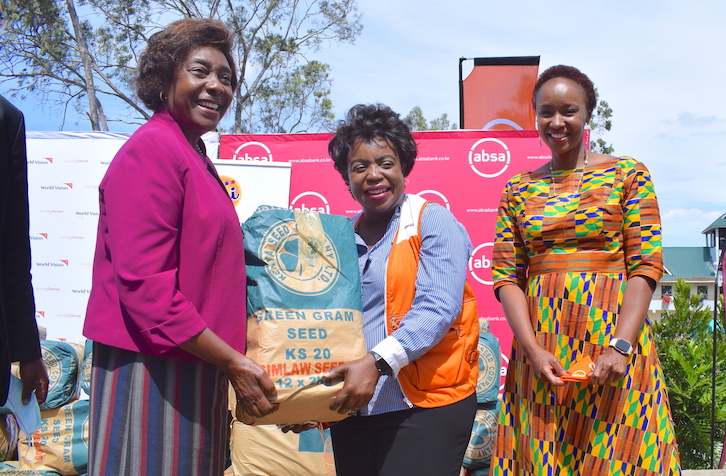 "At World Vision, we are committed to helping communities affected by natural disasters to not only survive, but recover and thrive. We can make a difference if governments, international donors and the corporate sector combine efforts and act swiftly to meet the needs of affected communities," said Lilian Dodzo, the National Director for World Vision in Kenya, at the seed donation event held in Kitui County.
Aside from the donation of seeds, World Vision – in partnership with the County Government of Kitui - has trained communities on effective climate-smart farming techniques such as conservation agriculture and agroforestry that boost crop yields in dry areas such as Kitui.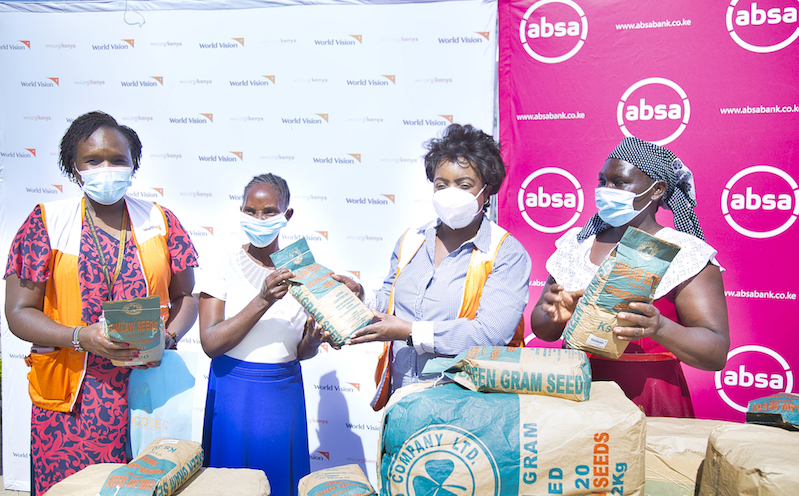 "When you empower farmers, you provide them with the right training and skills that will enable them to provide for their families and generate income without constantly depending on hand-outs which are not sustainable," noted Charity Ngilu, the Governor for Kitui County, as she received the donated seeds on behalf of the targeted farmers.
James Agin, the Director of Corporate and Institutional Banking at Absa Kenya stated that the bank cares about communities and is therefore keen on helping families affected by COVID-19 to rebuild their lives.