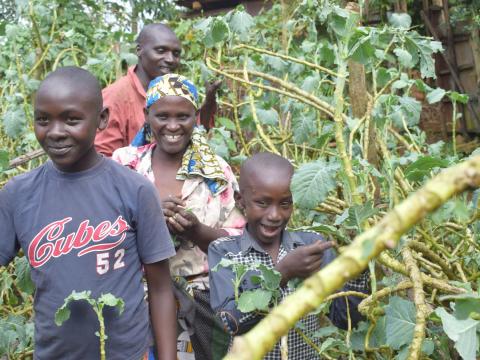 Tackling COVID-19: Communities Adopt Innovative Gardening Techniques to Boost Food Security and Household Income
Sunday, May 17, 2020
Irene Sinoya, World Vision Communications Specialist, Kenya
Just as most parents in Kenya, Evans and Joyce are slowly adapting to economic challenges brought about by the COVID-19 pandemic in the Country.
Through a kitchen garden established with the support and training from World Vision and the Nyamira County department of Agriculture, the couple is able to have a steady supply of nutritious meals for their family.
The two have specifically adopted the use of an innovative agricultural technique known as vertical bag gardening.
It allows farmers to grow crops in special bags, appearing like sacks, which conserve water and utilise minimal land.
As such, this farming approach is ideal for the couple, whose house and land sits on about an acre of land. They have three vertical bags, purchased from Real IPM, which stand on a square metre of land each.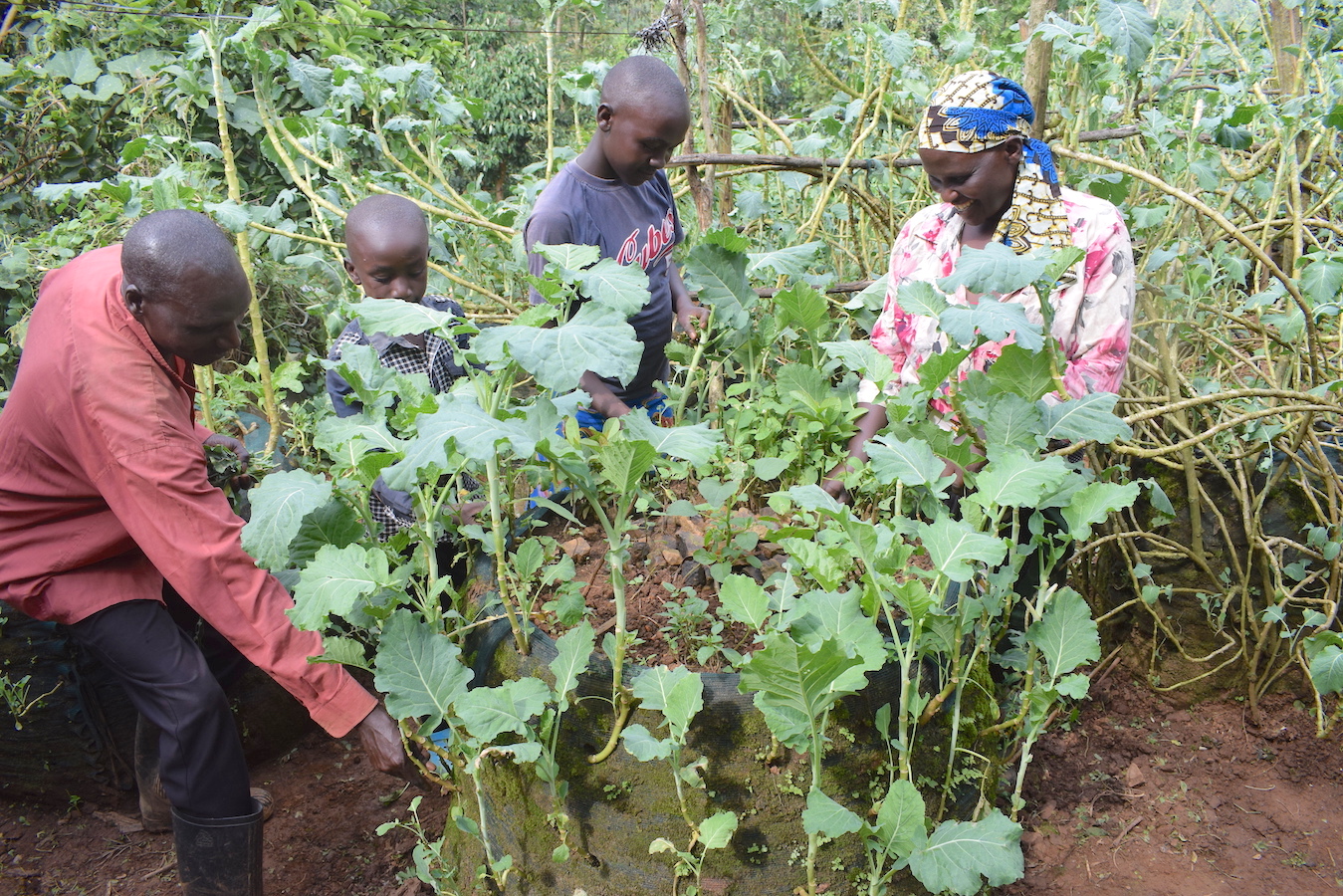 In each bag, they are able to grow up to 100 plants – mainly kale and spinach. The leafy vegetables are consumed by the family and also sold for income generation.
Unlike ordinary sacks that rot quickly when exposed to water, these vertical bags are made of Ultra Violet inhibiting material, which prevents damage from the sun hence increasing their durability. They can serve a farmer for over 10 years.
The bags also come with pre-punched holes on the sides that are designed to increase the production of leafy vegetables. Weeds rarely grow on the bags. And when they do, they can simply be uprooted by hand.
"These bags are also water efficient. Evaporation is minimal since most of the soil is not exposed to direct sunlight," states Evans.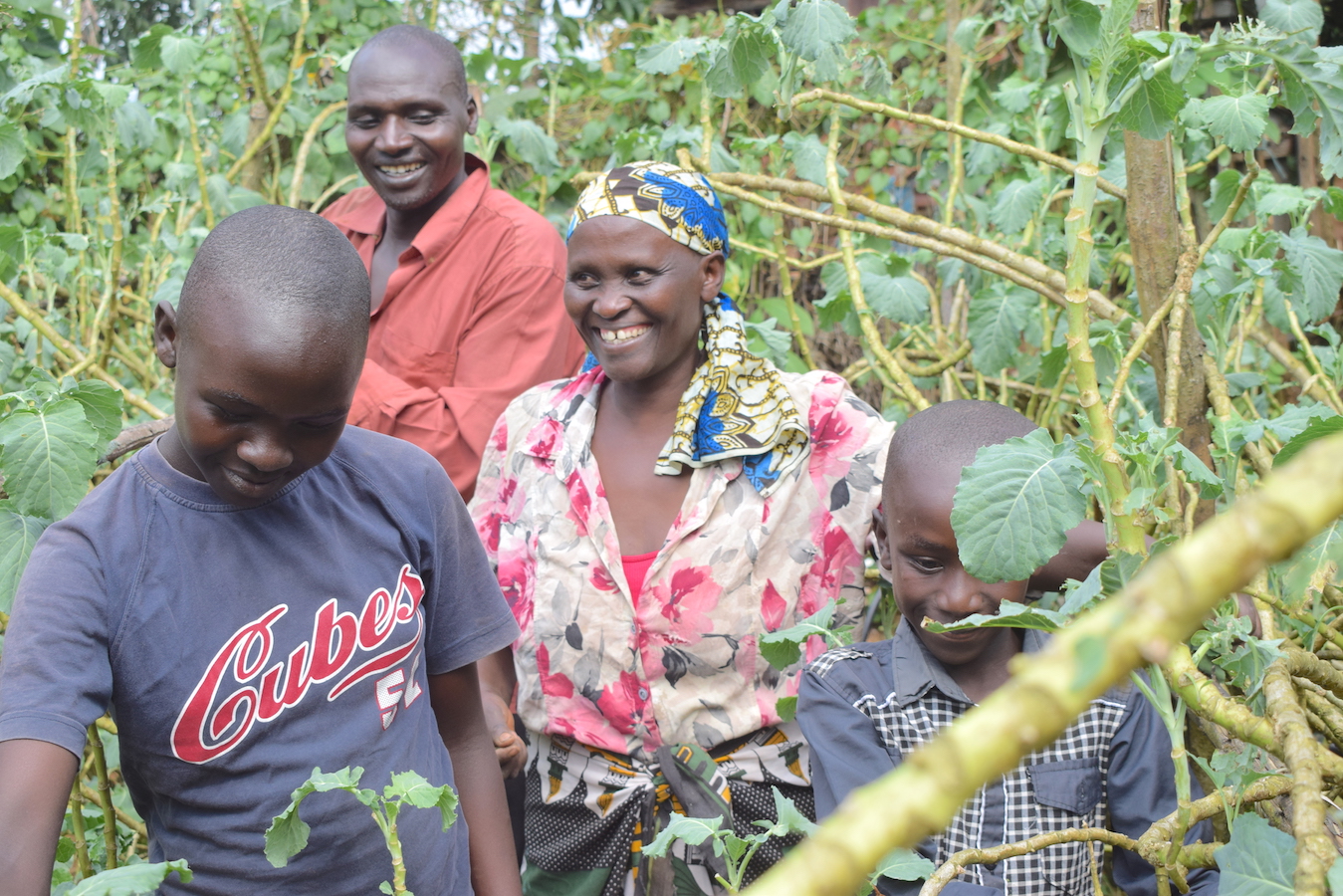 The couple notes that the vegetables are their main source of income. They have six children who are now at home, following the government's closure of schools and other learning institutions so as to curb the spread of COVID-19 in Kenya.
"Our major food markets are also closed but I am not struggling to provide food for my family. I sell the vegetables to customers within my community, which is really helping us to get income", he says
Speaking delightfully, his 15-year-old daughter Abgael says that she is having an easy time at home despite the closure of schools.
"We are many here but we don't sleep hungry. We eat a variety of vegetables from our farm. My parents also sell them and buy us other things we might need like books, clothes and toiletries. We are comfortable," she says
Aside from vertical bag gardening, the couple also uses another innovative agricultural technique known as double digging to grow other types of plants such as pumpkins, indigenous vegetables, green pepper and a variety of fruits.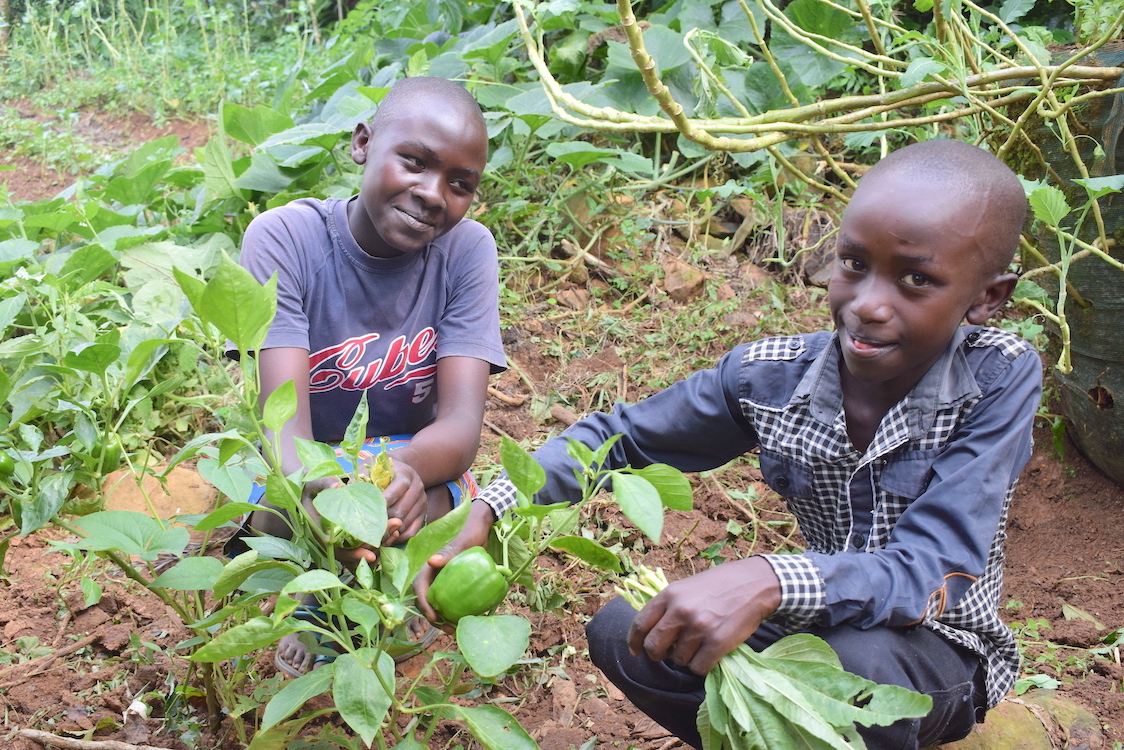 Double digging is a gardening technique used to increase soil drainage and aeration. It involves the loosening of two layers of soil, and the addition of organic matter.
This enables plants roots to penetrate the soil easily and get a steady stream of nutrients flow into the stems and leaves.
Evans and Joyce state that putting into practice the new farming techniques – learned through the support of World Vision - is keeping them busy and less stressed by the restricted movements or social distancing measures put in place by the government so as to minimise the spread of COVID-19.
"Many farmers have approached us to teach them and we're always happy to do so. These are simple technologies that consume less time and are easy to practice," they note.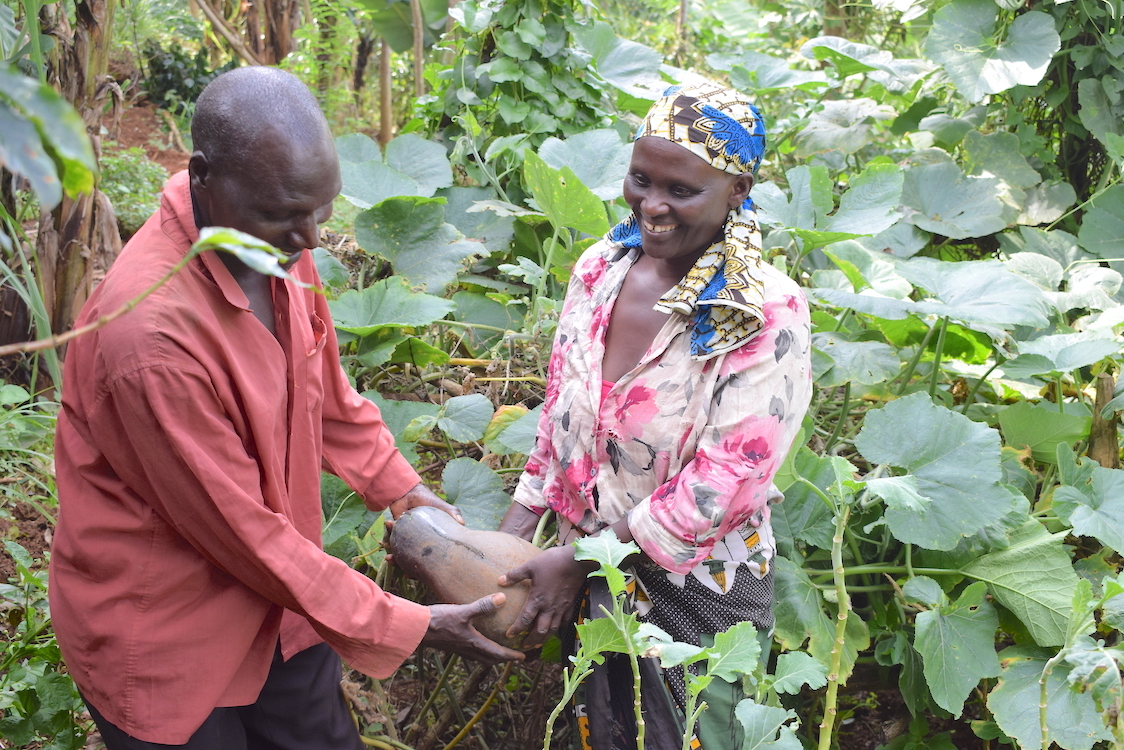 According to Alfred Rono, the Livelihoods and Resilience Project Co-ordinator for World Vision in Nyamusi, such innovative gardening techniques are enabling small-scale farmers to boost food security, curb malnutrition and get income .
"This improves the quality of life and wellbeing of families and children," he says.