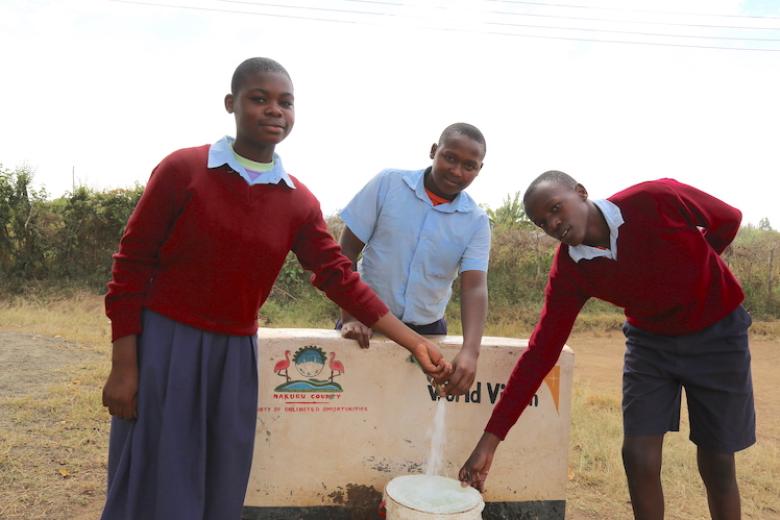 Water Brings Joy and Relief for Families in Salgaa, Kenya
Friday, January 21, 2022
By Martin Muluka, World Vision Communication Specialist, Kenya
A water tap in Florence's compound means a lot more to her than anything else. It means freedom, dignity and increased access to regular, clean and safe water for her family and loved ones.
"I was involved in a road accident that resulted in my current disability. I am paralysed on the left side of my body. Therefore, the search for water used to be a painful experience for me. I had no choice but to walk all the way, to and from the river in my state while carrying heavy jerrycans. This was risky to me because I feared drowning or being attacked by snakes. Because of the difficulty of getting clean water, my children would get sick from infections," says Florence.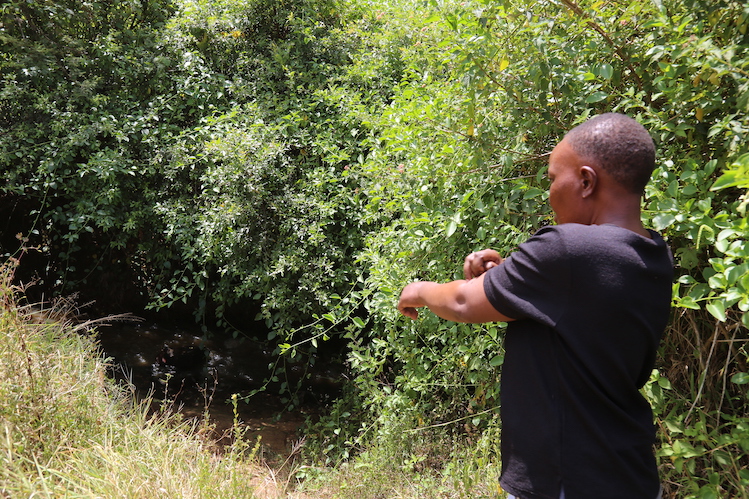 All these troubles are now in the past. Florence is currently leading a comfortable life, thanks to a water project (comprising of a communal borehole, water tank and elaborate pipeline) that was implemented by World Vision, in partnership with the County Government of Nakuru in Salgaa, Kenya.
"Life is so good for me now and my child Kateline because World Vision brought for us tap water in our compound," she adds with a smile.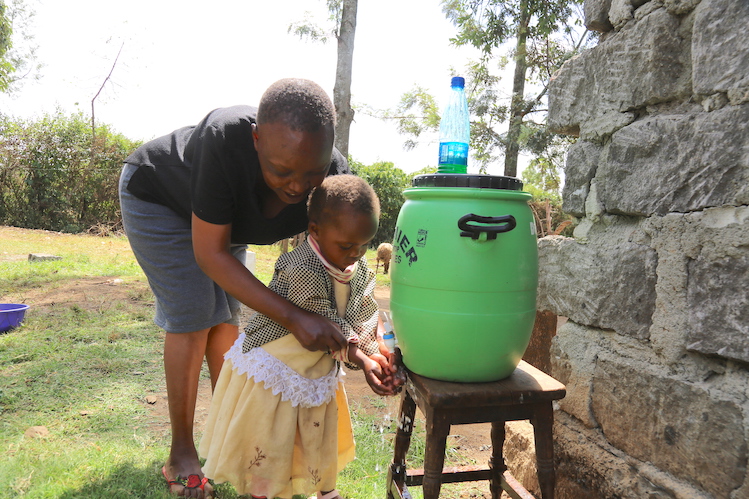 Florence is also happy that the available water is clean and reliable. "I can get water at any time of the day for use. My child is happy and healthy since this tap was installed. Our cleanliness has also been improved and we are protected from diseases especially during this time of the pandemic," she states.
Thanks to the water, Florence adds that she is now able to do house chores like washing clothes and cleaning the house well. In addition, she has taken advantage of the available water to start livestock farming and establish a vegetable garden that provides food and income for her family.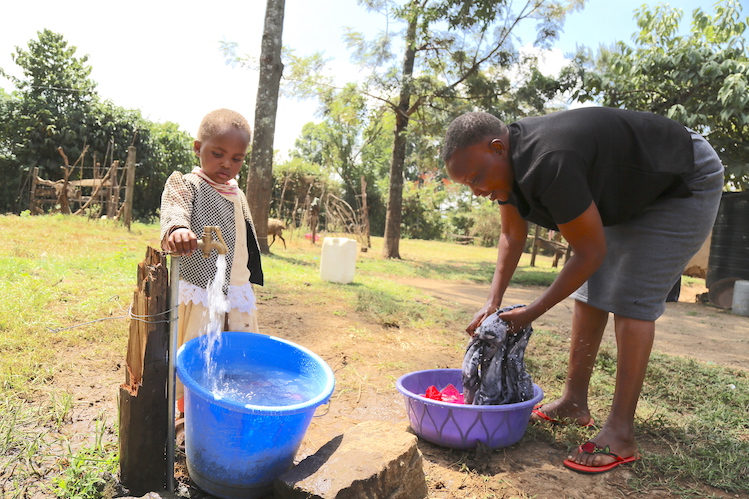 "All these activities are easy for me to do and I don't need to depend on others because the water tap is right here, in my home," she says.
Aside from individual households such as Florence's, the water project also benefits learning institutions such as the Belbur Primary School in Salgaa. Before its completion, the children at the school had to walk for over two kilometres in search of water for cleaning and learning purposes.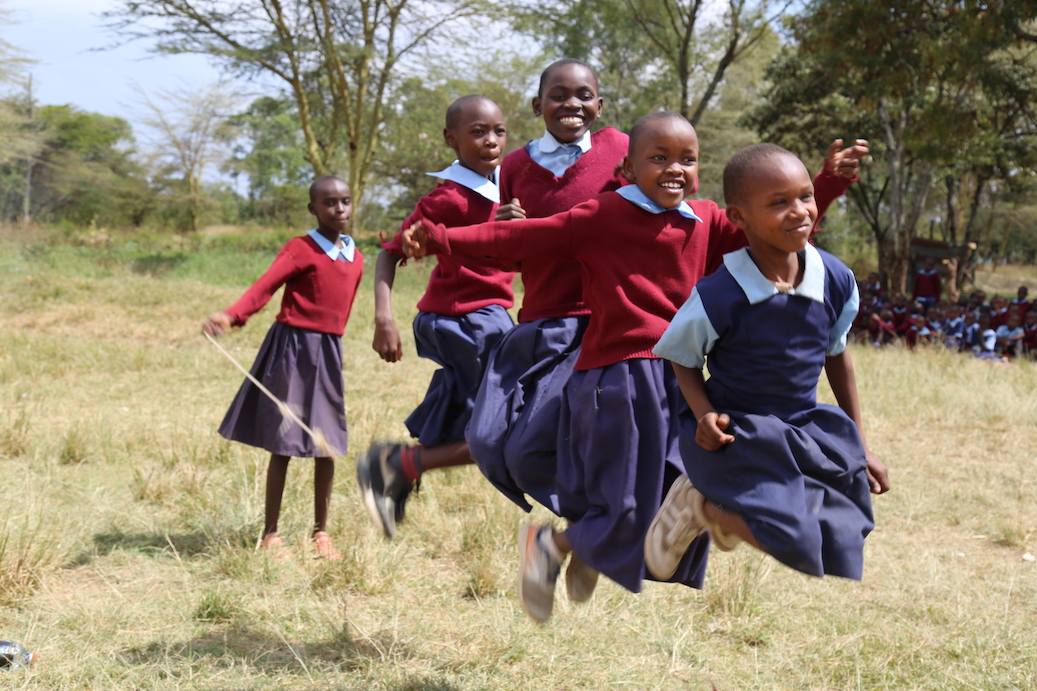 "This water could not have come at a better time, I used to lose valuable study time by going out of school to look for water for cleaning. Now, I enjoy learning because the classes are clean and I don't have to run home at lunch time to look for food and water. Since the water came, we ventured into farming as a candidate class. Now we have a fresh supply of vegetables and sweet potatoes for lunch in school," says Sandra, a pupil at the school.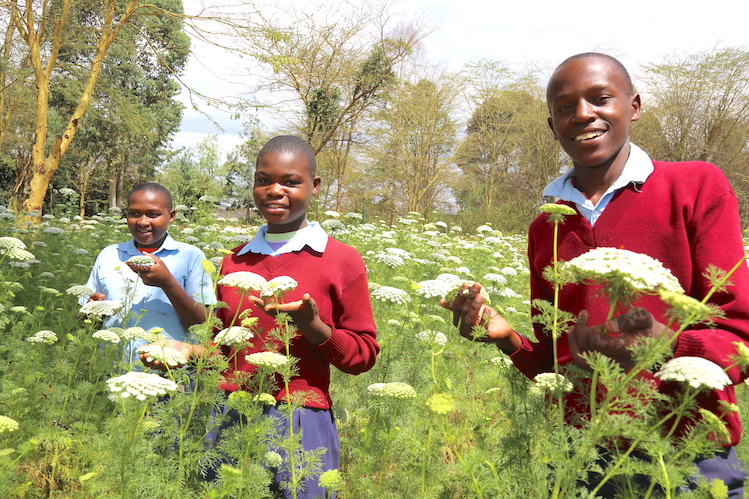 "Apart from the food crops that we grow, we have also ventured into cash crop farming by growing pyrethrum through the support of our teacher. This is a project that we embarked on, under the new competence-based education curriculum. It has given us practical skills on how to grow crops for sale and also control pests in school and at home," she adds.
Photo Gallery Below: Pictures highlighting the impact of water to children to communities, thanks to the support of World Vision and the County Government of Nakuru in Kenya.