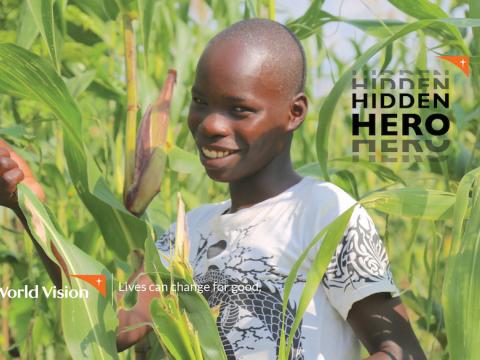 Young Boy Spearheads COVID-19 Fight to Save His Community
Wednesday, July 29, 2020
By Irene Sinoya, World Vision Communications Specialist, Kenya
Raphael, aged 14 years, is determined to stop the spread of COVID-19 in his family and community at Matete in Kakamega County, Kenya.
Since the first case was reported in the country, he has been burning the mid-night oil to ensure that his family and fellow children in the community are adhering to the measures put in place by the Ministry of Health to curb the spread of the virus in the country.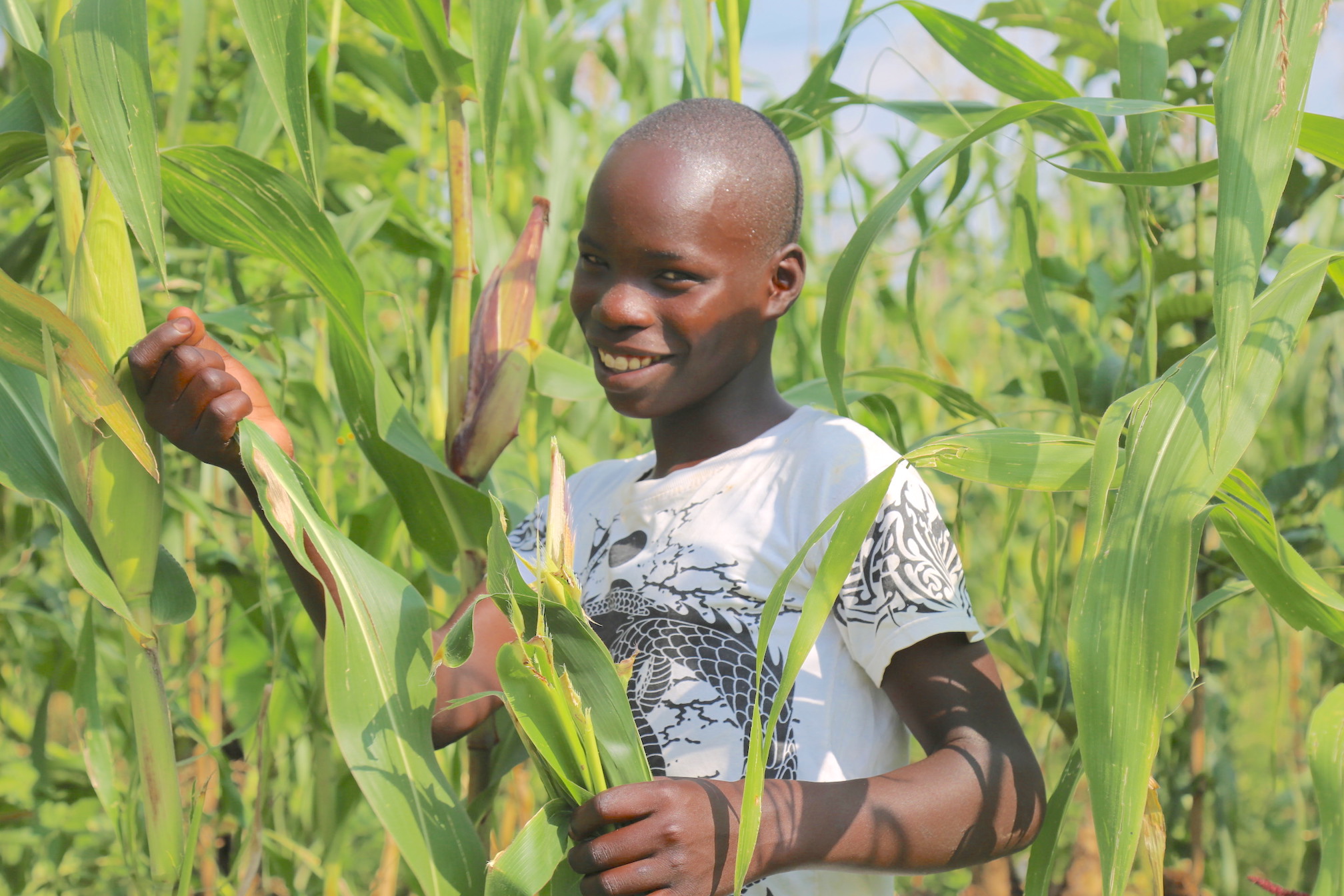 "I heard of the coronavirus disease from my teacher before schools were closed due to COVID-19. Knowing that the virus was deadly made me worried," says Raphael who is a Form One student in Marukusi secondary School in Kakamega County, Kenya.
But with training from World Vision, through a Community Based Organisation known as Chelwa, Raphael was able to get in-depth knowledge about the virus and how it can be prevented.
"I could not wait to share the message with my family and friends", he says.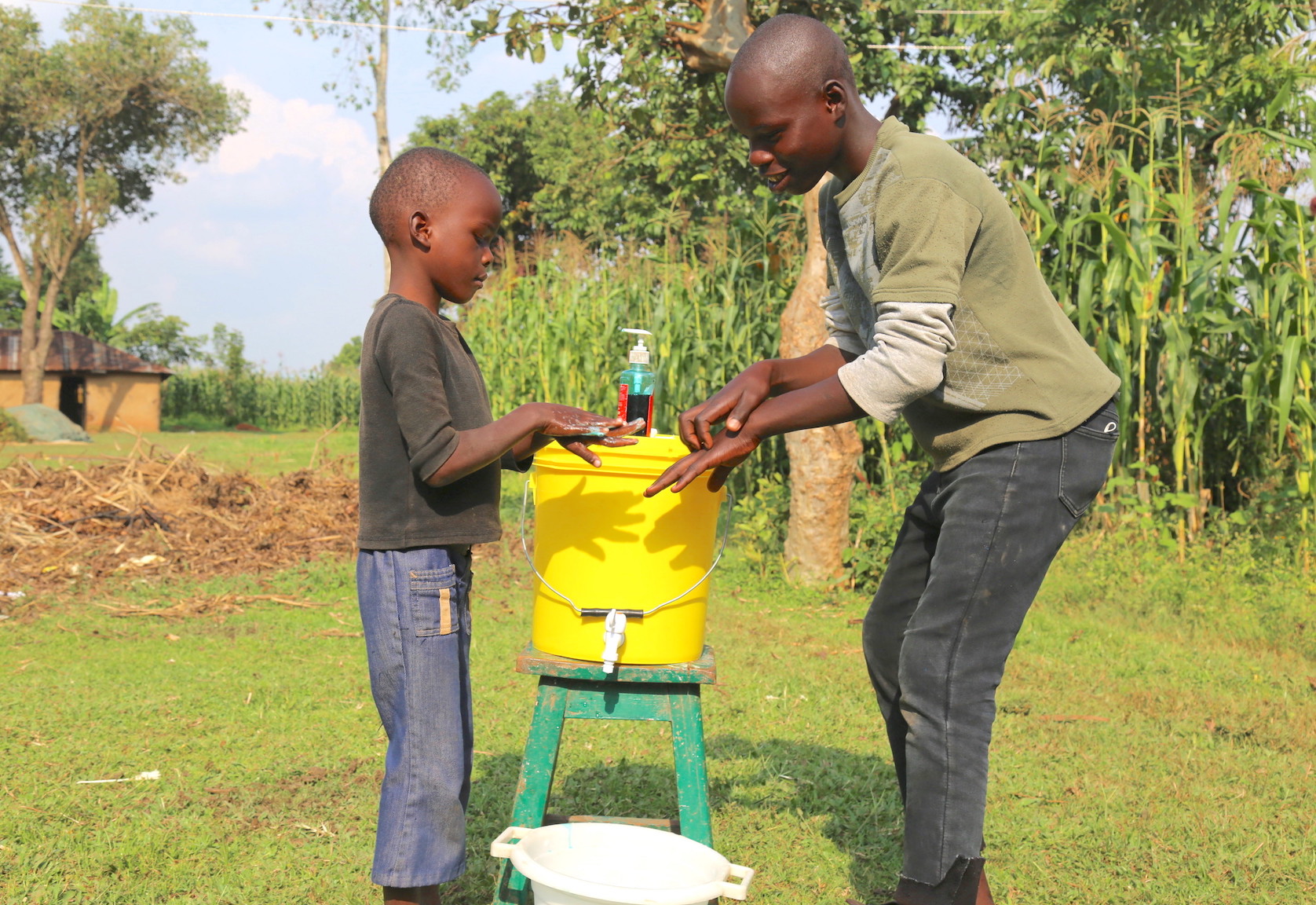 Raphael began by training all his siblings to wash their hands properly with clean water and soap.
He has strategically placed a hand washing facility at the entrance of their home for ease of access and use by his family and visitors.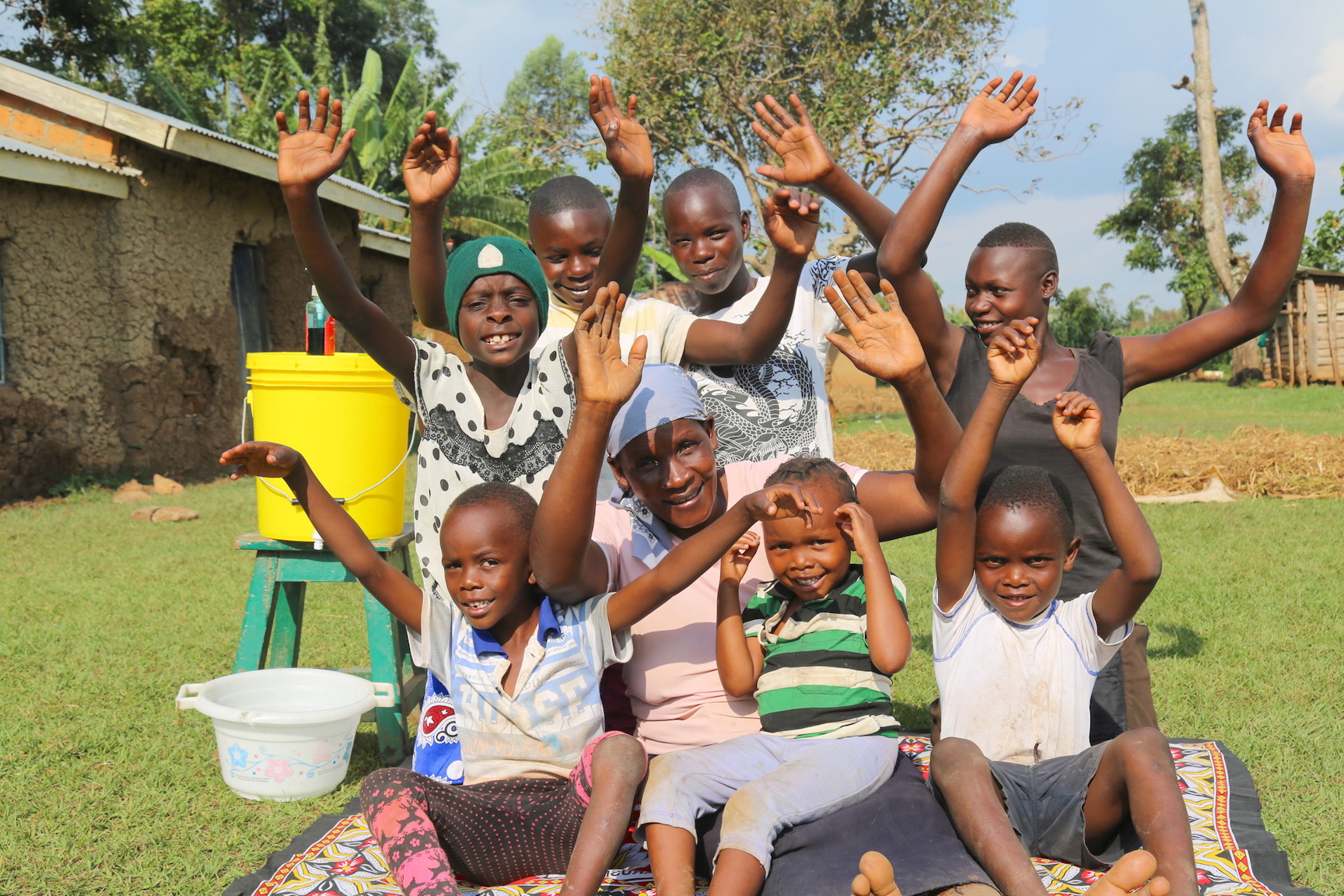 Raphael's mother, Margaret, describes his son as zealous. She says that the boy is always looking for ways to make a difference in people's lives, especially children.
Aside from the COVID-19 awareness creation role that he is playing, Raphael is also a child rights champion.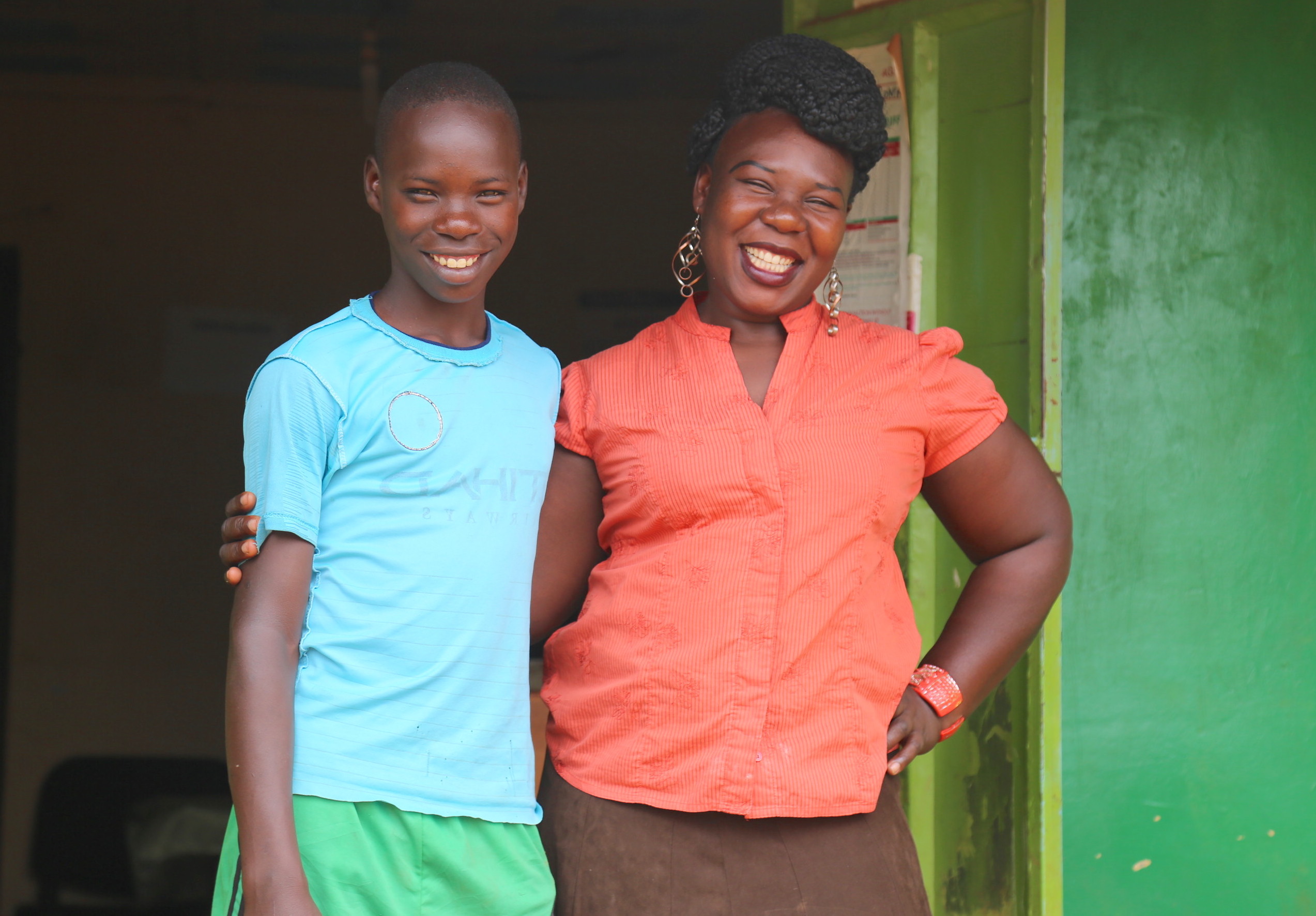 He constantly checks on children and reports any cases of abuse to the Chelwa CBO, which has been empowered by World Vision to address child protection matters and forward arising complaints to the relevant authorities such as the police and the County Child Protection department.
"At first, I was sceptical about the existence of COVID-19. But after listening to my son and hearing a lot about it from the radio, I was convinced that the disease is real. I am really proud of my son and the good job he his doing to spread the message in the community and help people," says Margaret.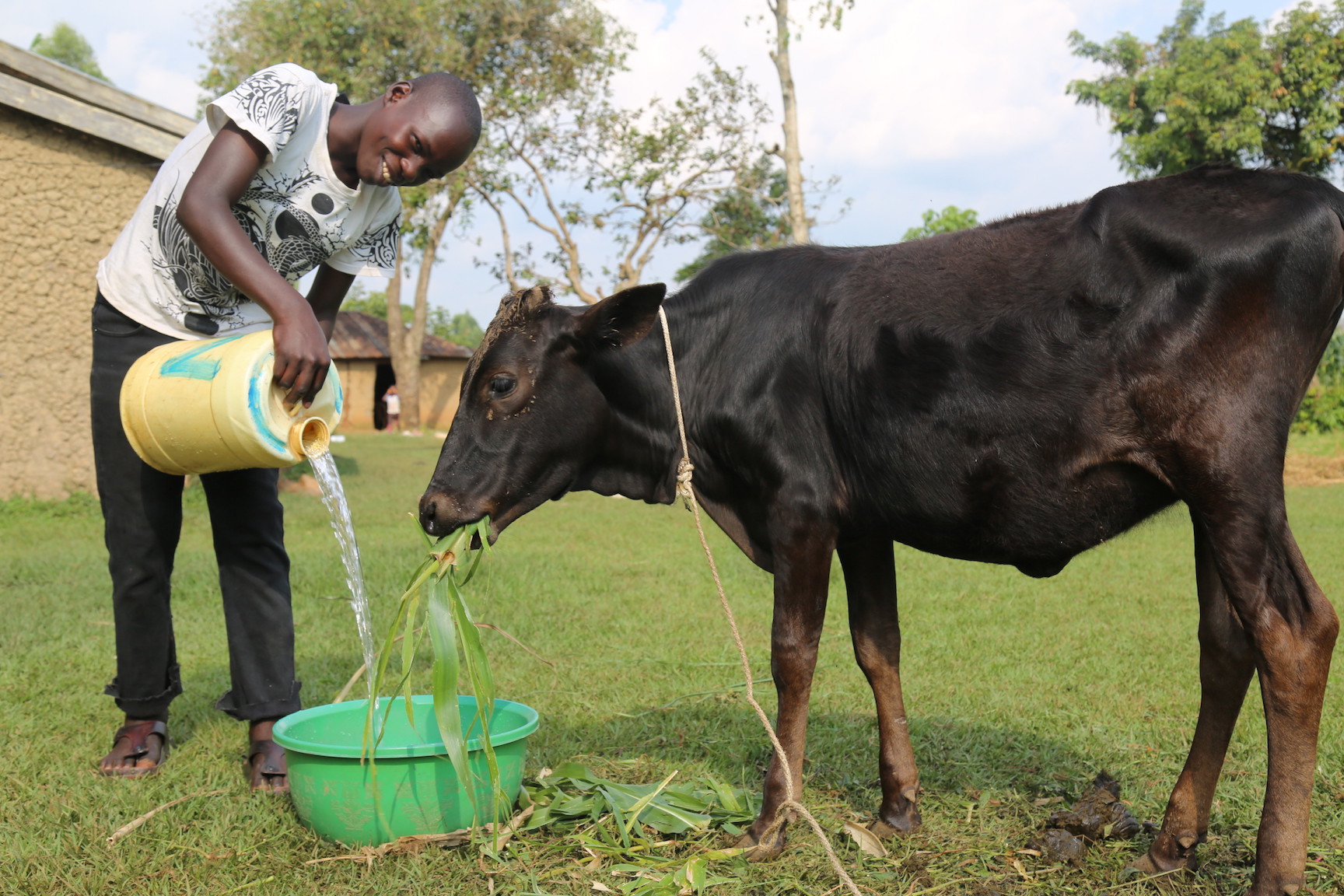 During the day, Raphael usually reads. He also helps his parents with house chores and livestock keeping. Later in the evening, he joins his friends at a nearby field to unwind and relax by playing football.
While there, he takes the opportunity to sensitise his peers on COVID-19 and find out how they are faring at home.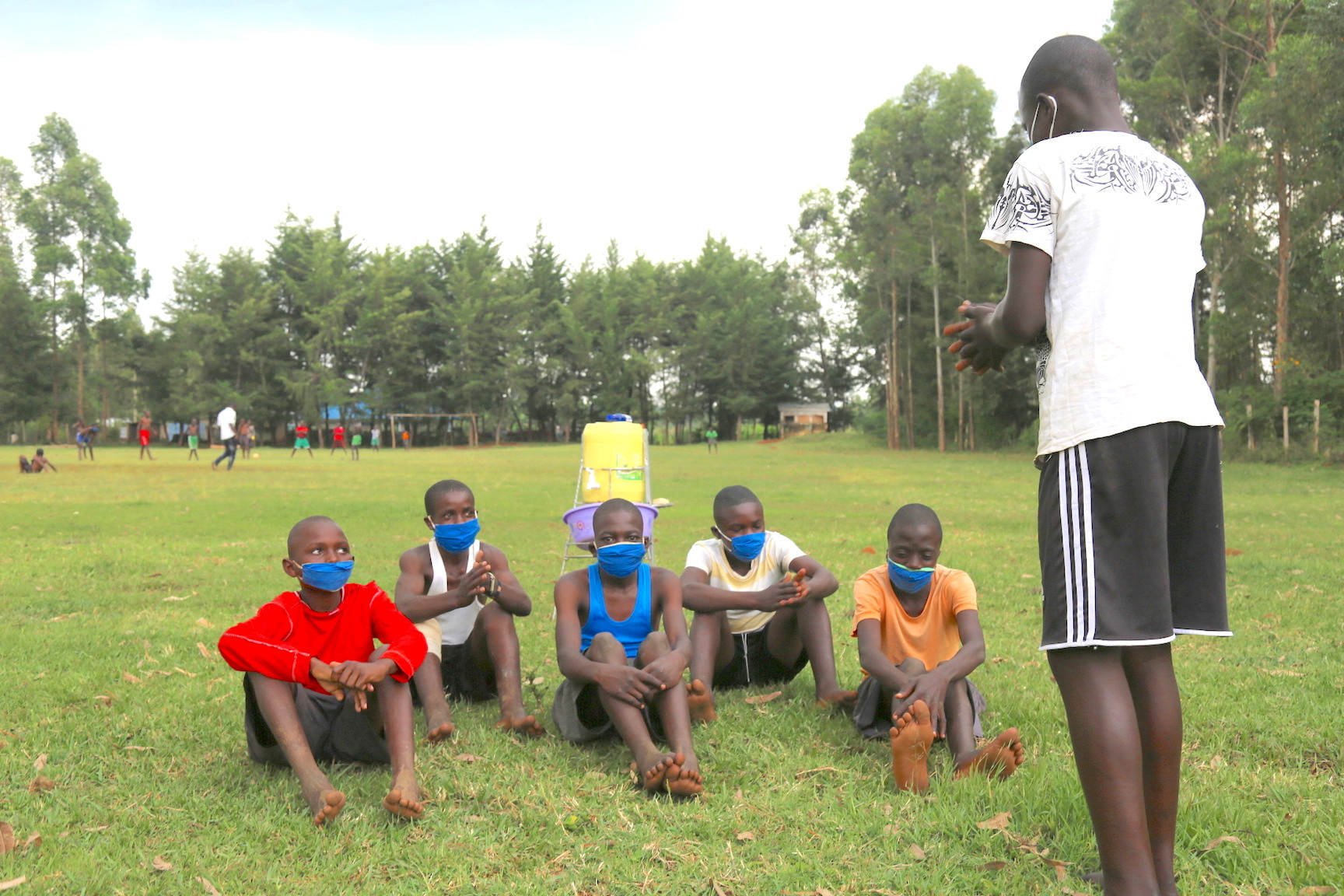 Before any football game begins, all children have to wear facemasks and wash their hands with soap and water. The numbers also remain minimal to avoid overcrowding.
Raphael is among the many children empowered by World Vision who have taken it upon themselves to continue making a difference in their communities so as to protect fellow children from COVID-19 and abuse.