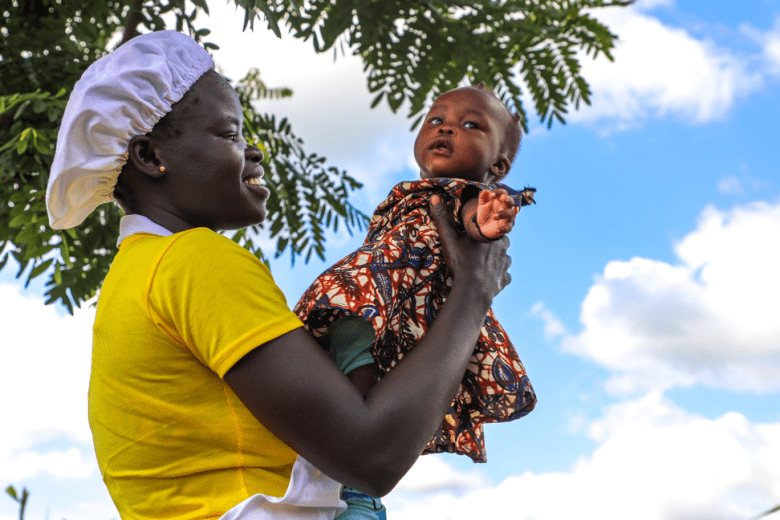 Nutrition sessions provide fresh hope to young refugee mothers and their newborns
Friday, January 20, 2023
"I was terrified when I learnt about my pregnancy. I wasn't ready for it," says 22-year-old Kiden.
Her biggest fear was that the pregnancy would end her education journey. She would need to juggle school and parenting, which increasingly proved impossible. "Everything was uncertain. My education. My future. I didn't know what to do at the time. I was not only scared but confused, too," says Kiden.
She doubted the readiness of her boyfriend to accept the responsibility for the pregnancy. "We were both young students and refugees. Even if he was to take the responsibilities, he lacked the means to care for our baby and me. We were surviving on the reduced food rations distributed by World Vision and World Food Programme," she says.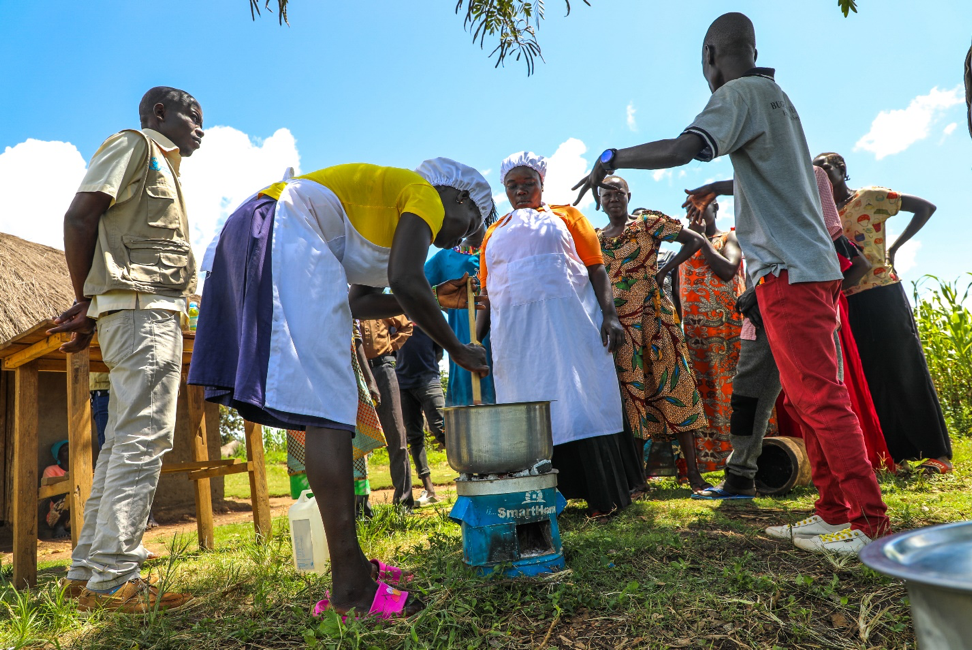 Kiden is among over 250 young girls who became pregnant during the COVID-19 pandemic surge when the government of Uganda closed down schools to prevent the spread of the deadly virus, affecting more than 15 million learners.
Many of these girls, refugees from South Sudan, were not ready for childbirth, let alone marriage.
"I always worried about if I would give birth successfully and what I would feed my baby afterwards," says Kiden, who developed a massive appetite for food during her pregnancy. "I imagined if the food available was not enough for me, what would my child eat?"
Kiden was among the targeted participants when World Vision organized a nutrition education session in her village. "When I received the news that World Vision would train pregnant and lactating mothers how to grow and prepare nutritious foods to curb malnutrition among children, I wasted no time," says Kiden, who learnt to grow vegetables in sacks around her home.
Like most people in her community, Joyce depended on distributed food rations. "Before World Vision trained us and changed our mindset, I never thought I could grow my food to sustain me throughout the year. Food is life. I thank World Vision for the miracle of life. Our children are healthy and glowing because you care about us," says Kiden as she smiles at her baby.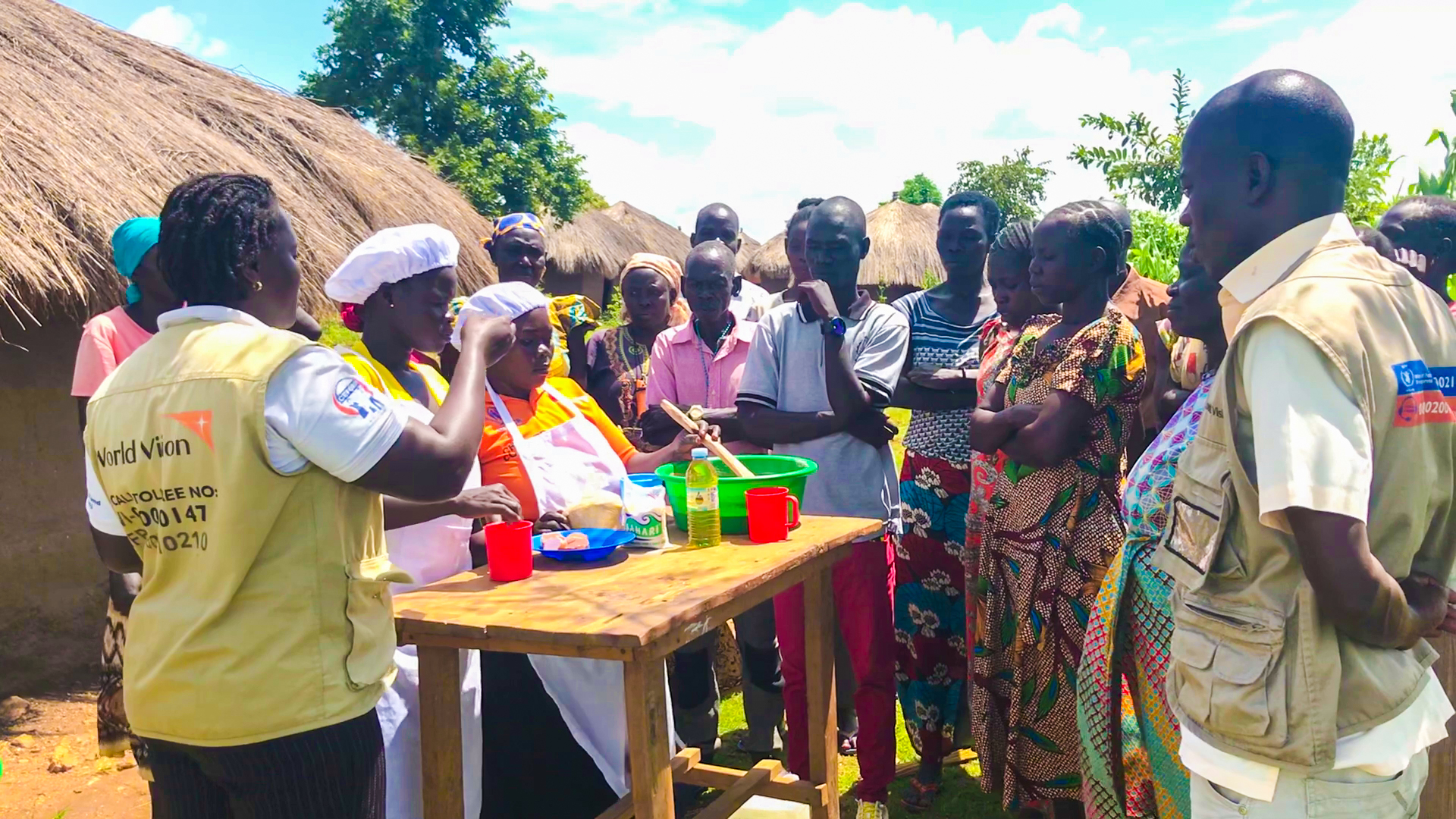 To date, World Vision has empowered more than 3,500 families with skills in nutrition through regular nutrition education sessions. Most of these families are of young mothers like Kiden, affected by the COVID-19 pandemic.
"There was a time malnutrition was visible, and this is no more. Thanks to life-changing skills, now mothers know what to do to prevent it," says Fancy Auma, World Vision's Nutrition Officer.
Now, sacks are the most sought-after jewels in Kiden's community, as many mothers have adopted using them to grow vegetables around their homes.
"We used to throw away the old sacks when the food got finished, but that is in the past. They are our new gardens for growing nutritious vegetables--a source of our livelihoods," Kiden, who often volunteers to mobilize session participants, concludes.
Story and photos by: Brian Mungu Jakisa, Monitoring, Evaluation, Accountability and Learning Assistant, World Vision Uganda