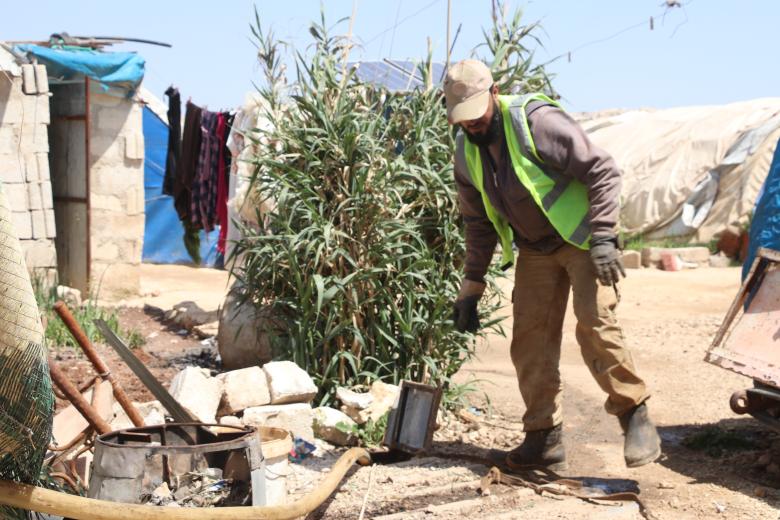 Bestowing Hope and Aid for Displaced Syrians
Wednesday, January 12, 2022
2011 was a turning point for Syria. The conflict started and it consequently declared a state of distress and turmoil. This led millions of people to make the hardest decision of their lives: leave or risk your life by spending one more day in their home. Eventually, more than 6.5 million people decided to abandon their home and sought refuge elsewhere – up north in the country or in the other neighbouring countries. Those who decided to flee to northwest Syria, they settled in a tent, in one of the displacement camps recently set up there in response to what was to become – one of the worst child protection crises in the world.
Finding a safe place where to stay, was only the beginning of a series of hardships and distress displaced Syrians had to go through. Humanitarian agencies immediately mobilised all support needed to improve the lives of those displaced, and have access to the most basic things such as clean water, food, sanitary items, blankets to face the winter and many other items. World Vision also took on this challenge and started implementing a water, sanitation and hygiene project in the displacement camps. Over one year, almost 154,000 Syrians' lives were improved as our team was providing desludging, water trucking and solid waste management services, as well as kits, multi-purpose cash and shelter to them.
This project runs with the support of the Bureau for Humanitarian Assistance (BHA) and our local implementing partner in Syria; and it was implemented from October 2020 until October 2021.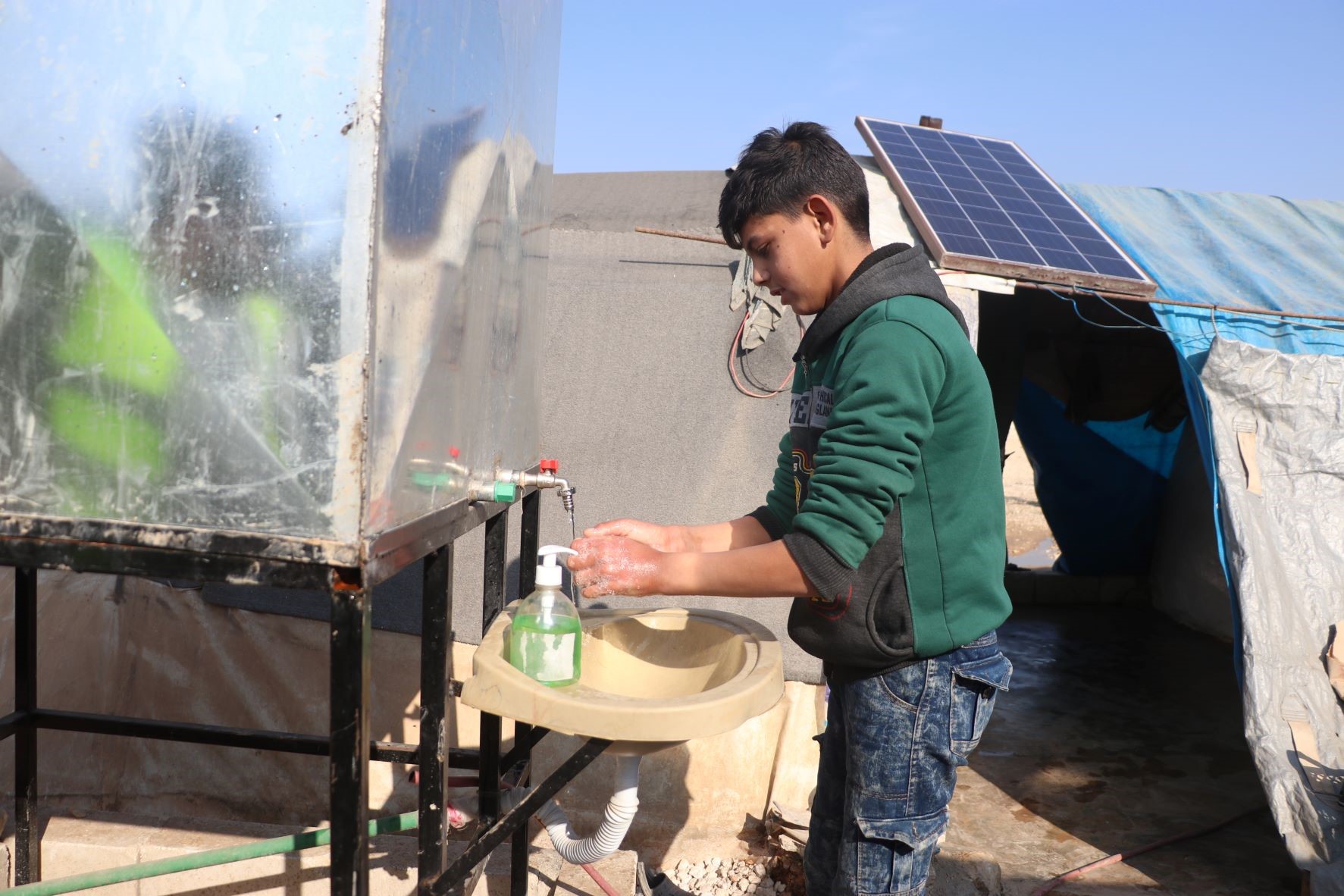 Young Tariq* is one of the internally displaced Syrian boys who does not have to worry about clean water anymore. He can get his hands dirty after playing with his friends and simply wash them. This is such a simple thing for many children, but not for those displaced. Tariq and his family were one of the 1,130 displaced families in the six camps in northwest Syria who received 35 liters of clean water every single day.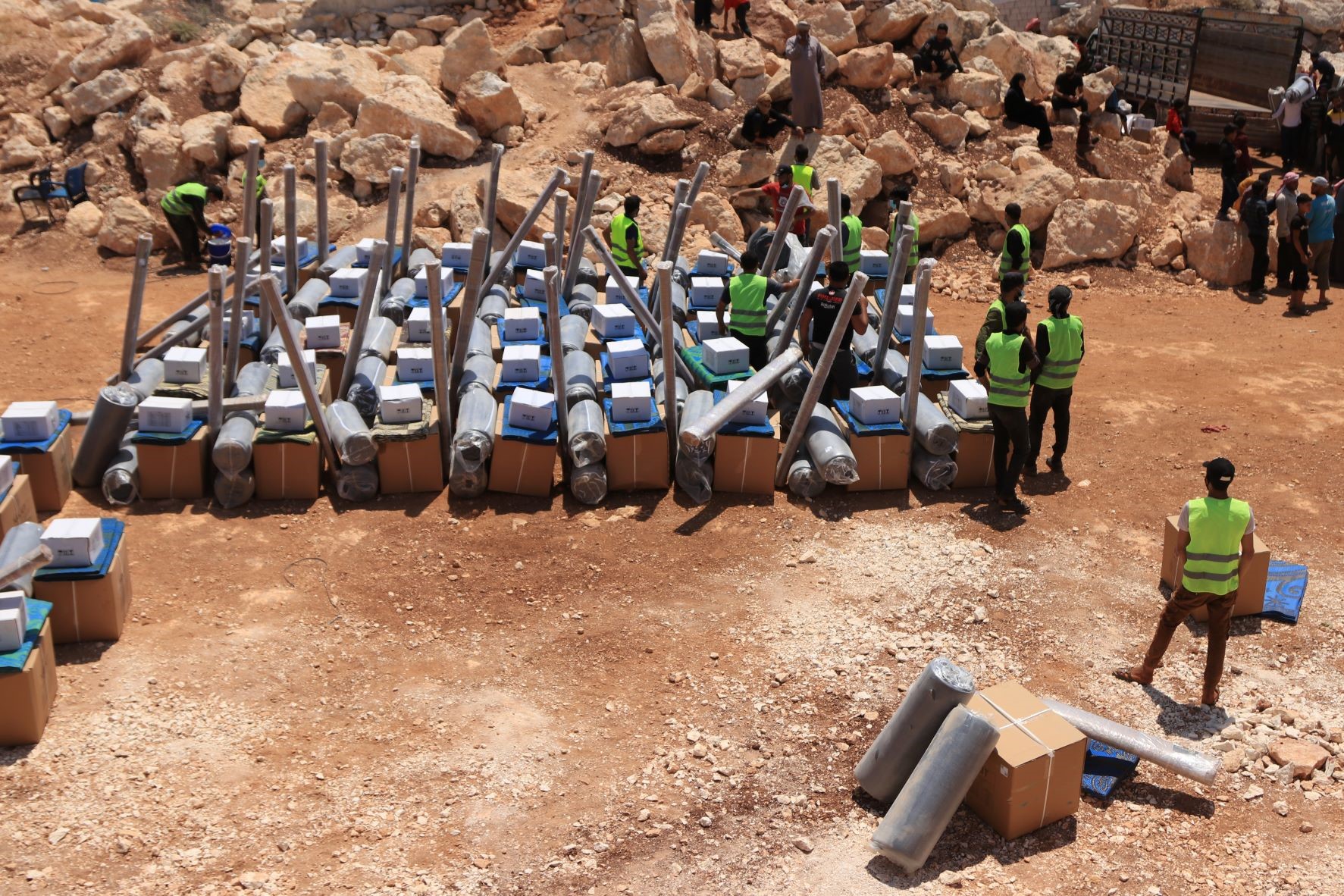 To diminish the effects of the ongoing crisis in Syria, and the struggles those displaced experience when trying to secure their daily needs, World Vision and its local partner provided 21,000 kits to Syrian families in 37 displacement camps.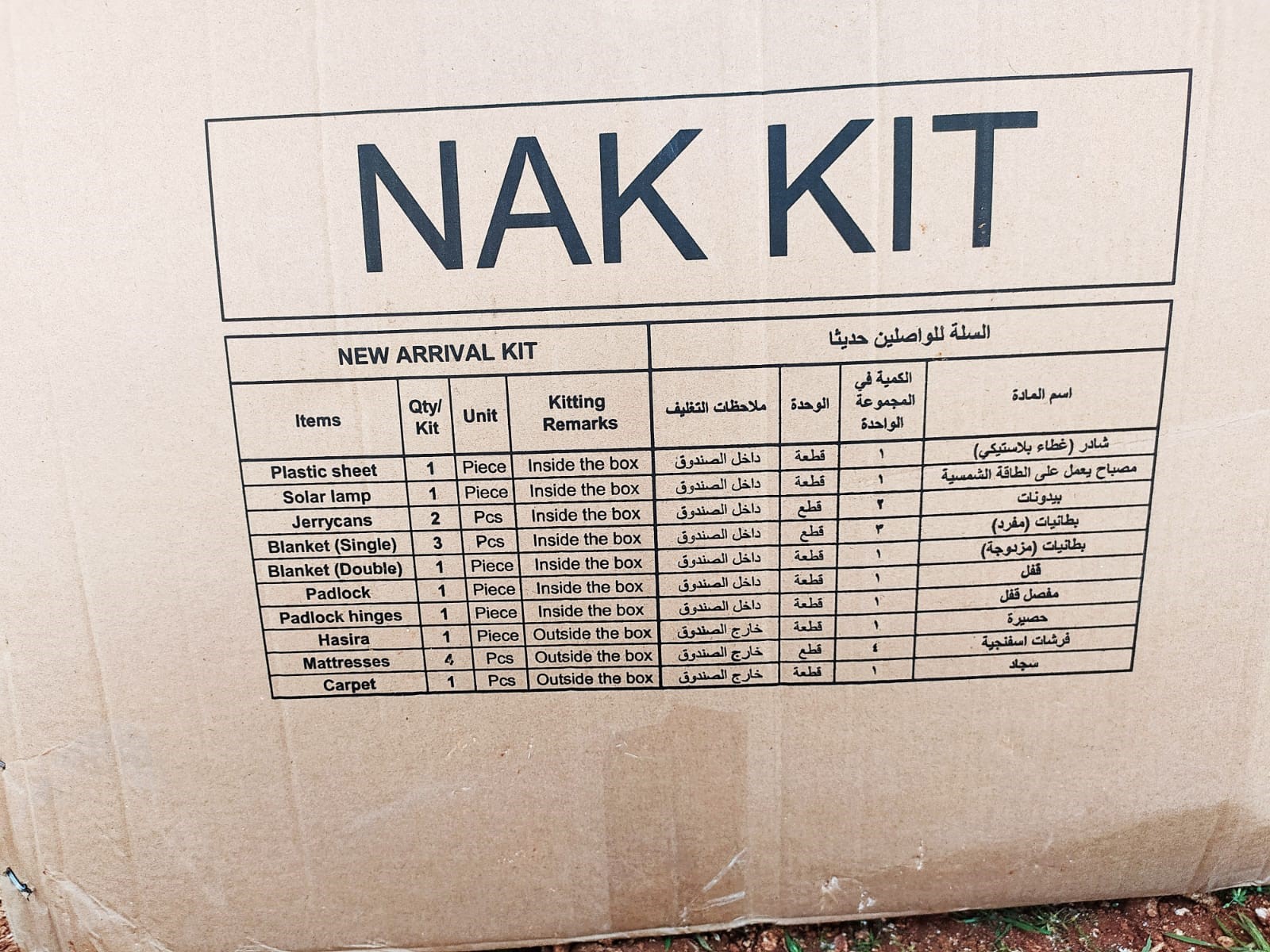 Almost 8,000 Syrian displaced families received a multi-purpose kit to help them stay warm.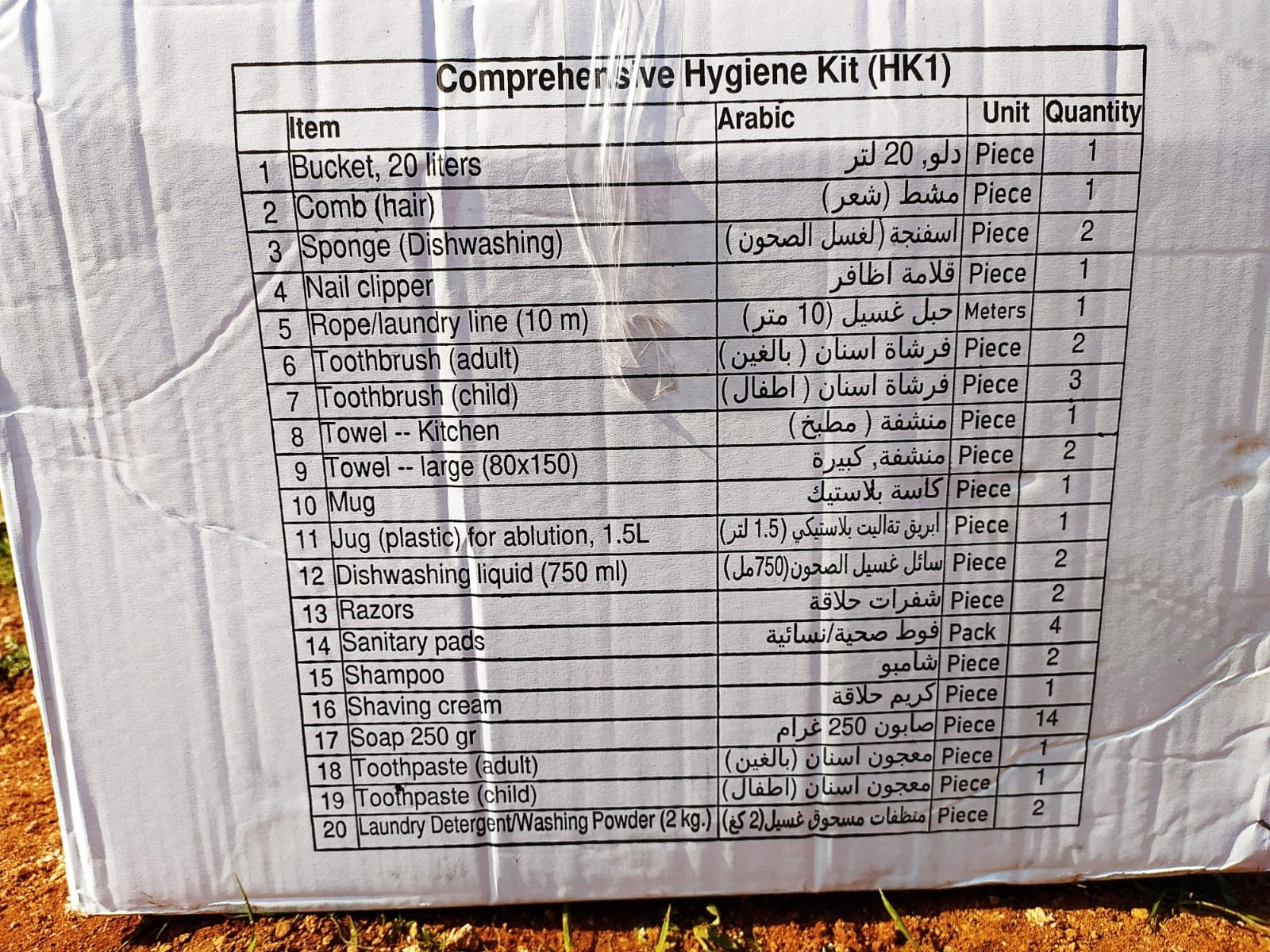 Thousands of Syrian displaced families in 37 displacement camps received one hygiene kit per family.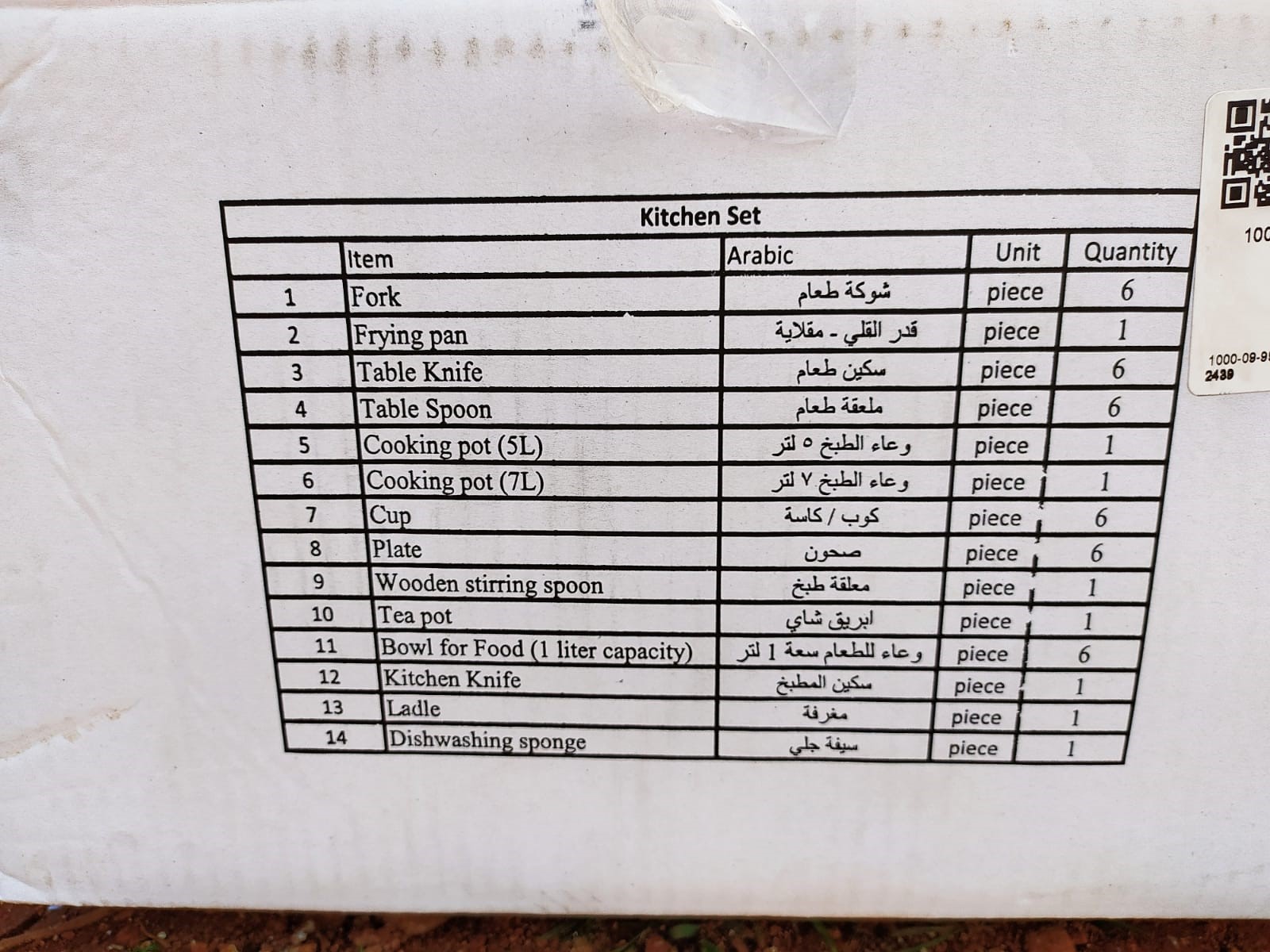 The contents of the kitchen kit that was distributed to internally displaced families in northern Syria enable mothers to prepare delicious meals for their children and give them a sense of hope and decent life.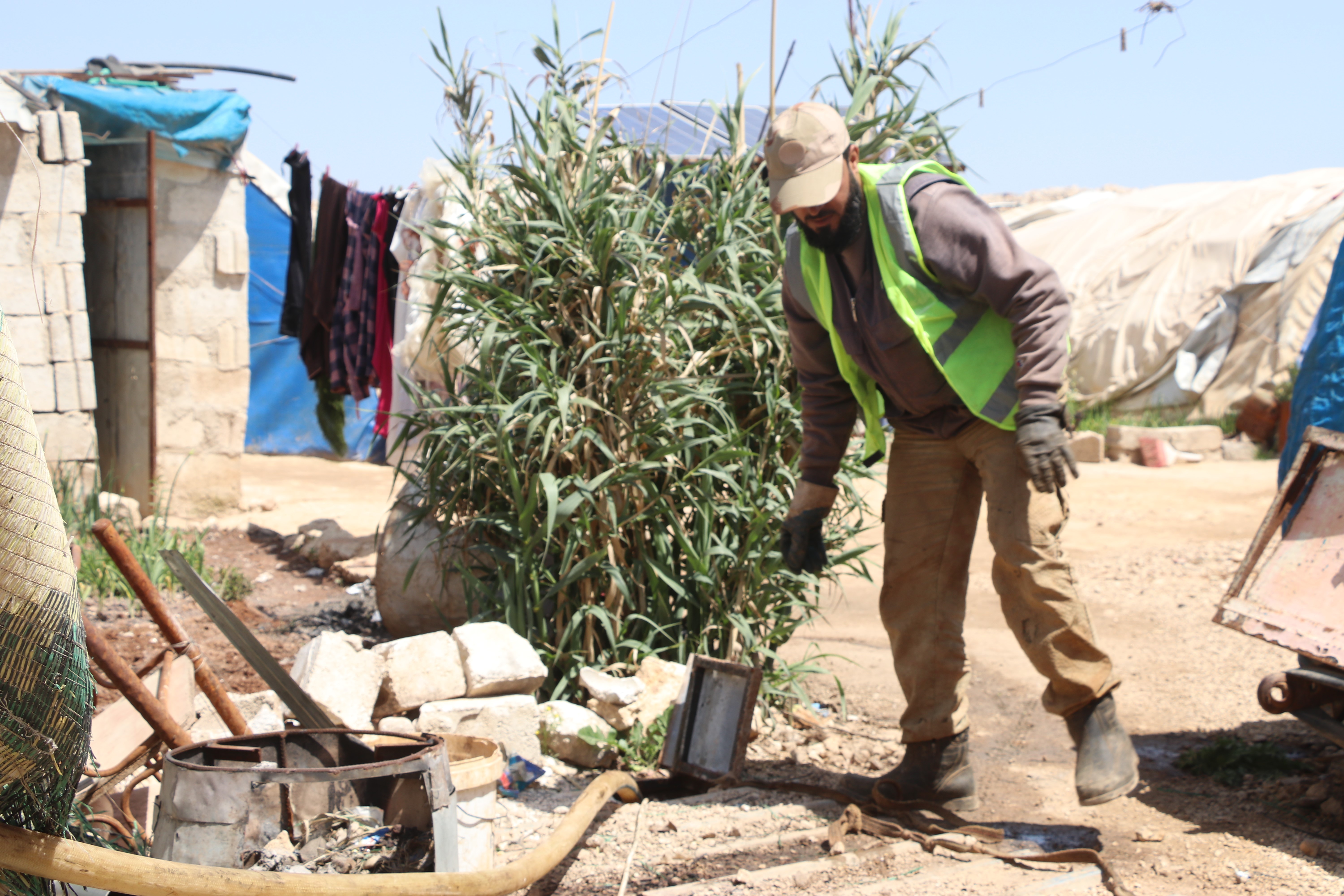 Four camps and 940 displaced families benefit from the desludging services provided by our local partner in northwest Syria.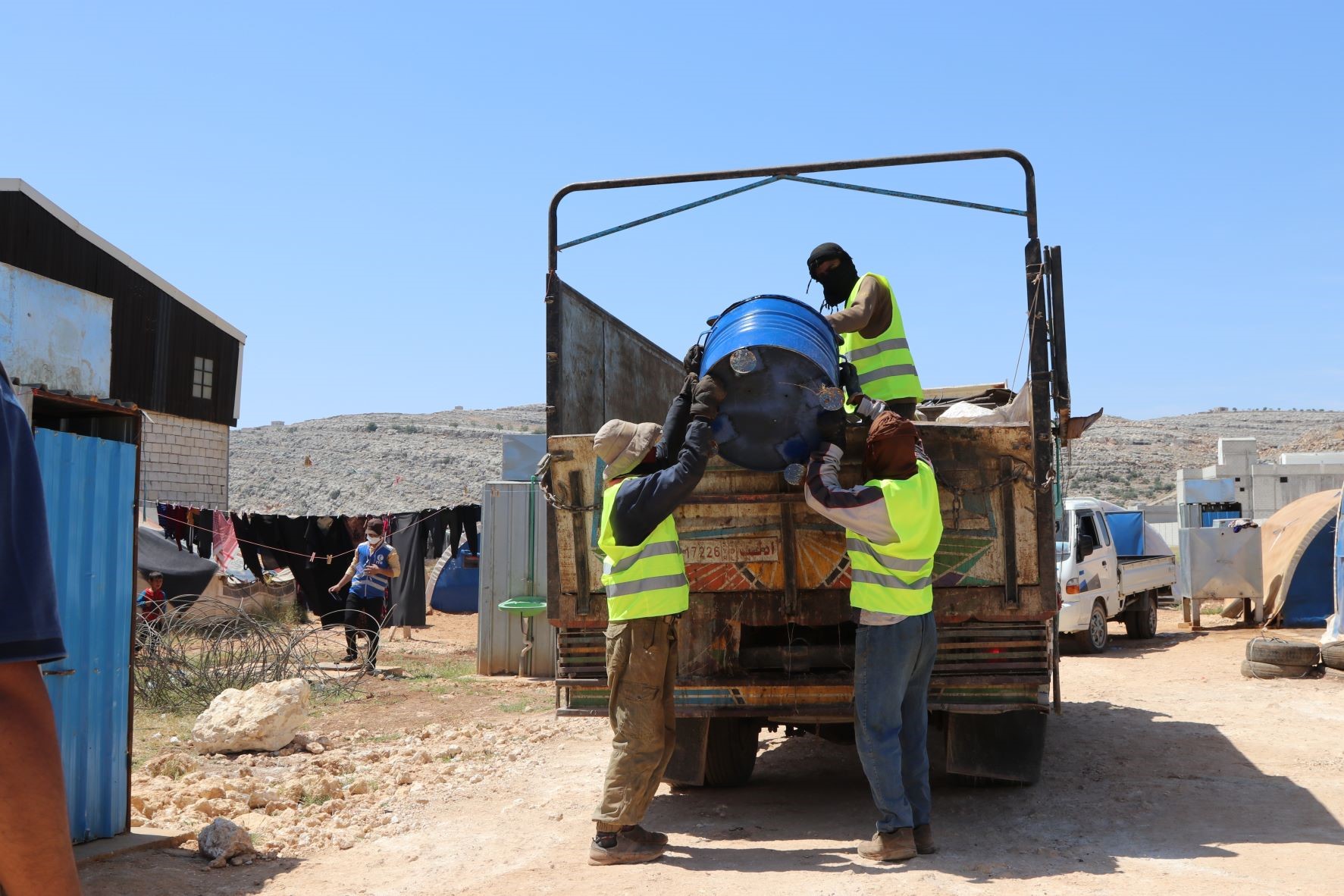 In an effort to maintain a clean and healthy environment, our local partner is providing waste management services in six camps in northwest Syria. This helps keep 1,130 Syrian displaced families safe from any type of disease and infection.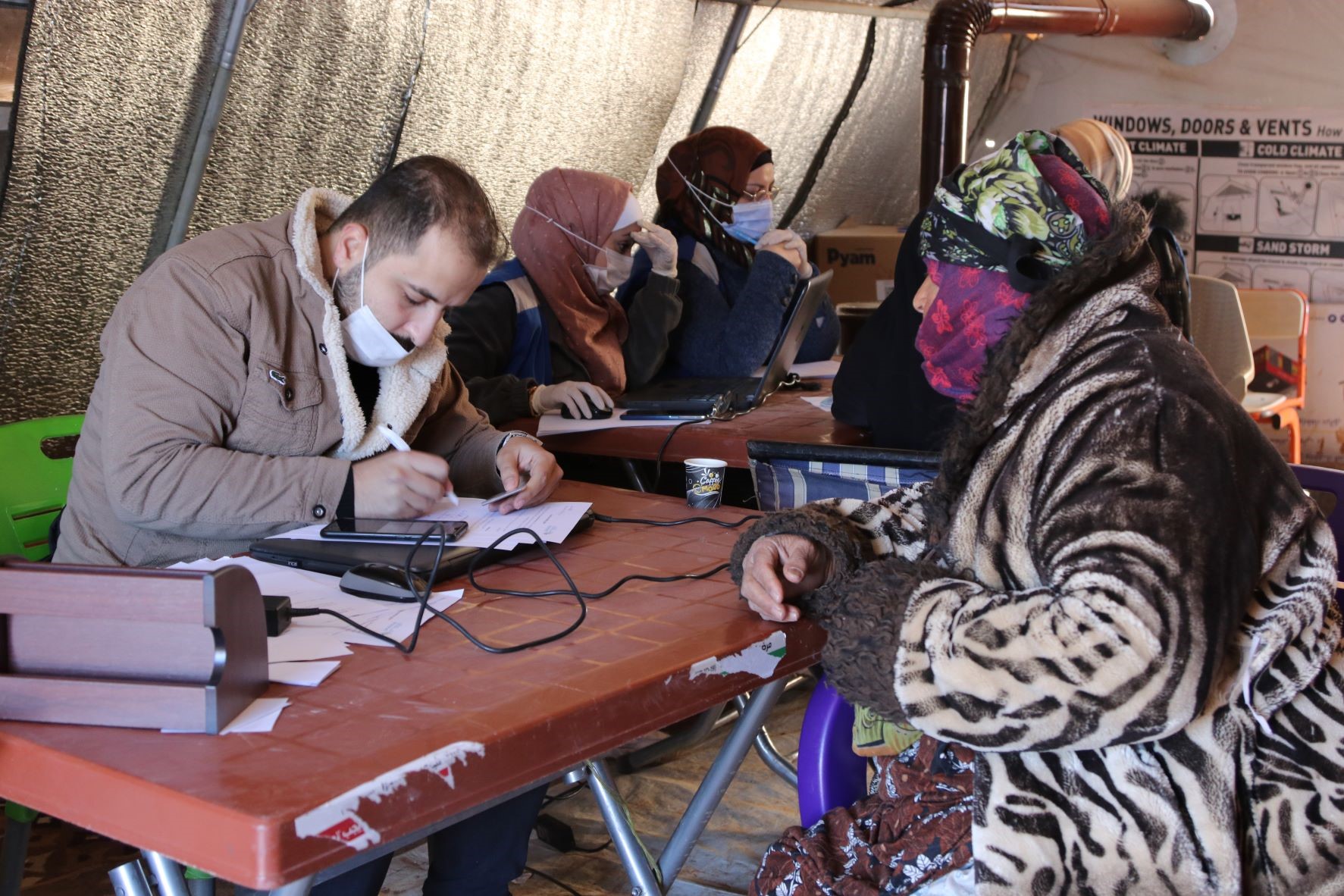 During December 2021, temperatures in northwest Syria can drop to 53.96 Fahrenheit. To support internally displaced Syrians face the winter, 1,629 families received multi-purpose cash. The financial support is aimed to help these families afford heating in three of the displacement camps.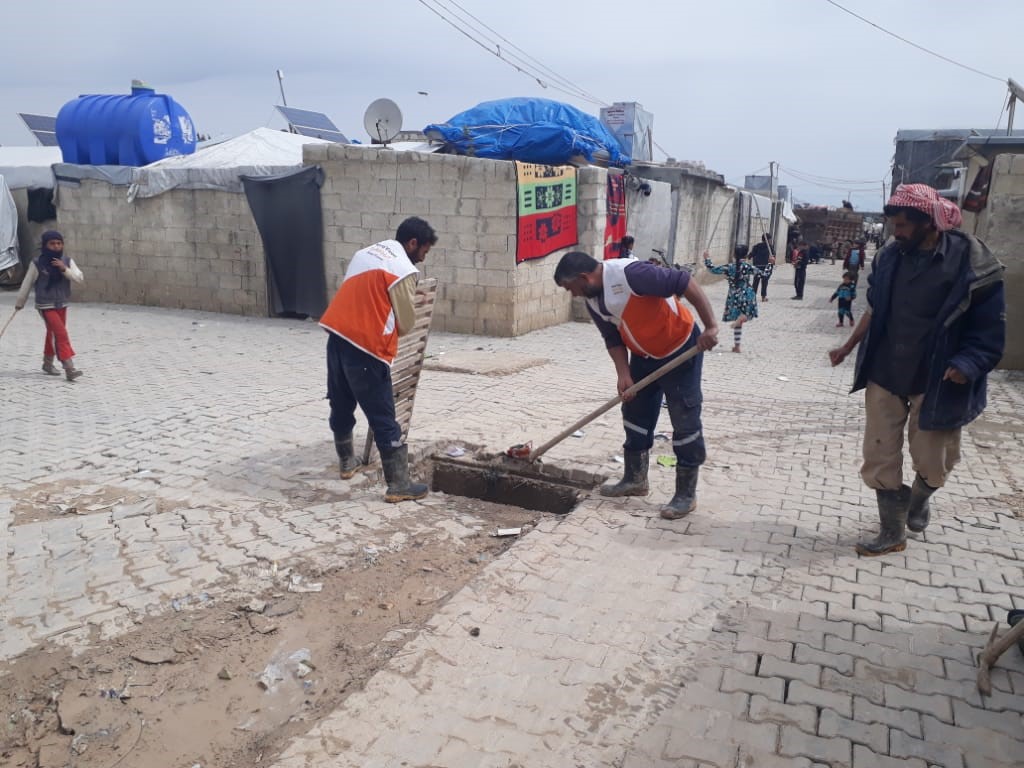 Through the BHA funded project, World Vision was able to maintain the sanitation services that benefit the residents of one displacement camp in northern Syria.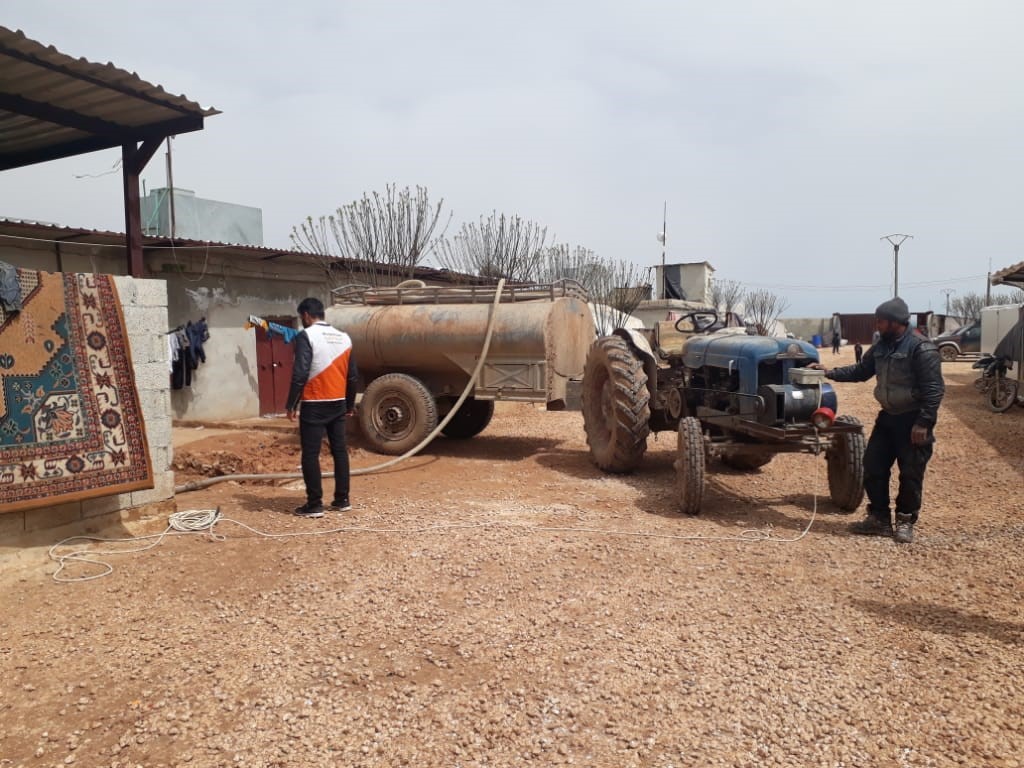 World Vision field staff providing desludging services to 8,463 internally displaced Syrians in one of the displacements camps in northern Syria.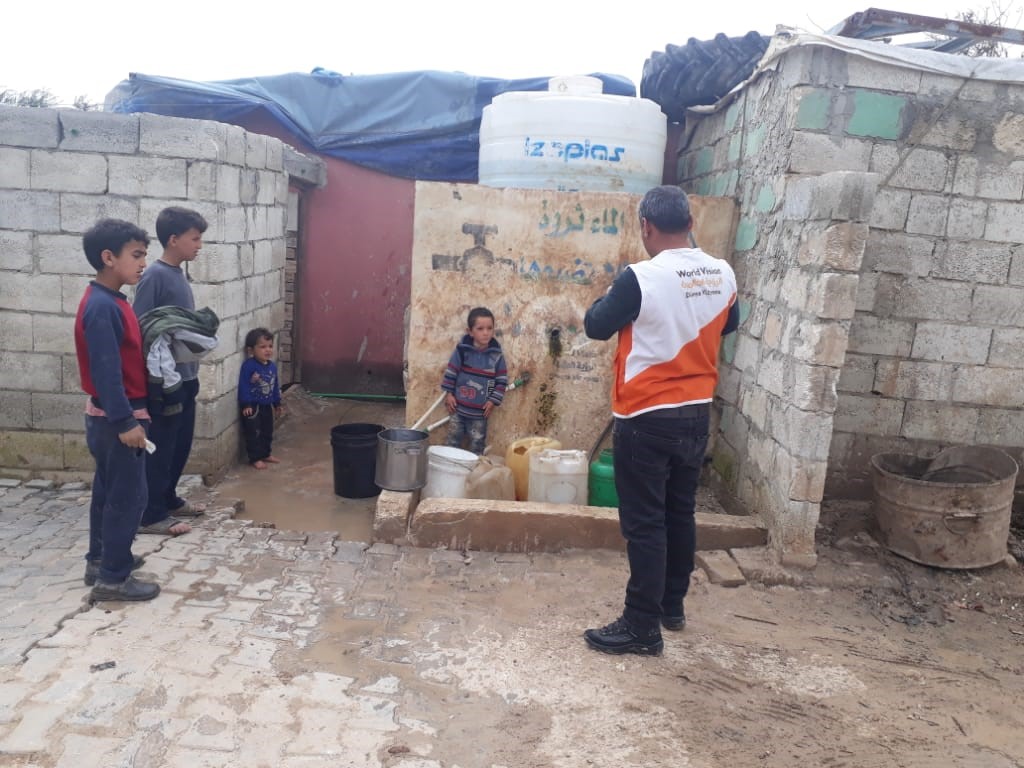 Children in a displacement camp are excited about the water services they are receiving. In total, 87,354 people received water in eight camps in northern Syria.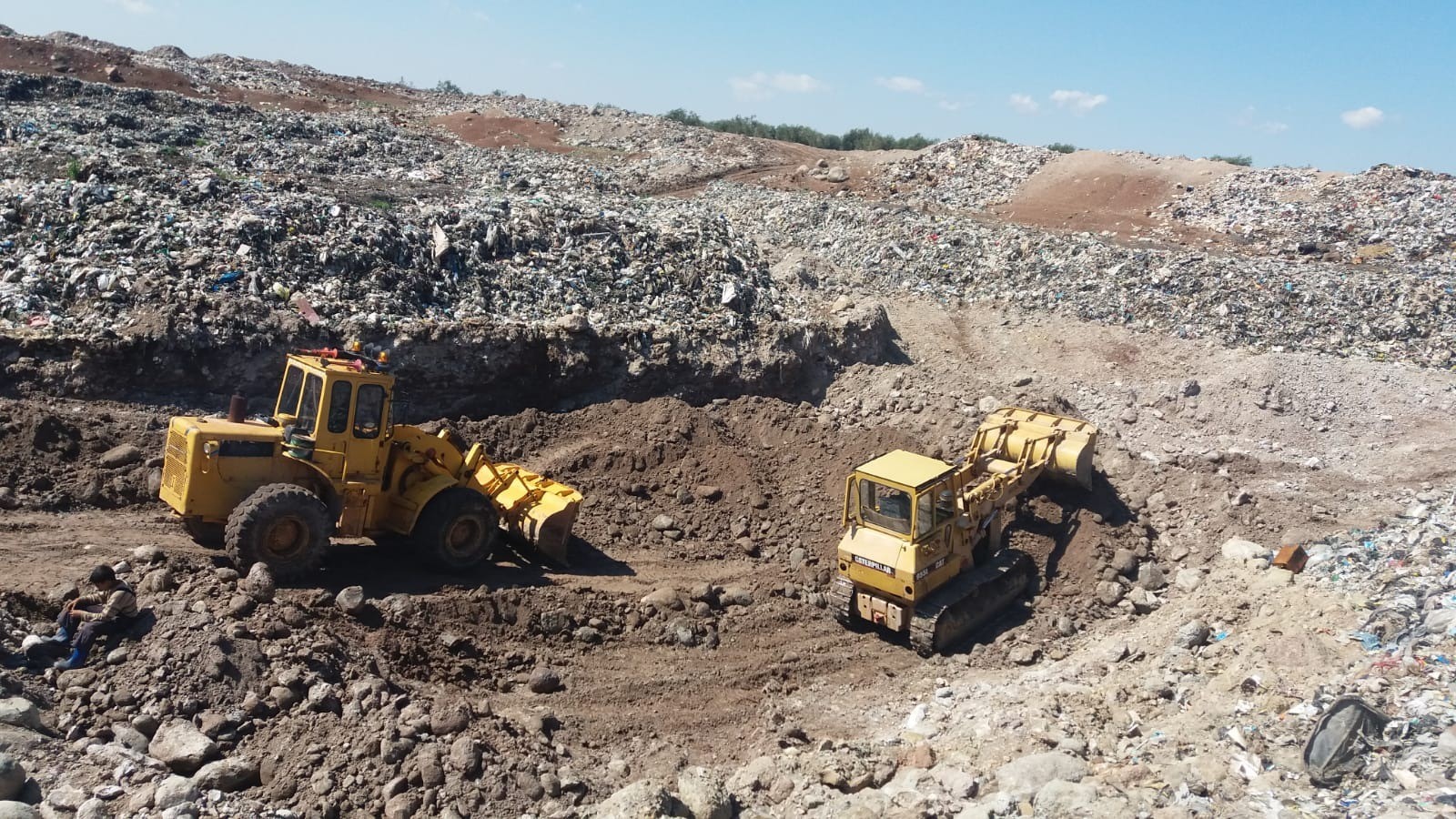 A landfill is being cleaned by World Vision to maintain a healthy environment for the 87,354 Syrian people living in the displacement camp.