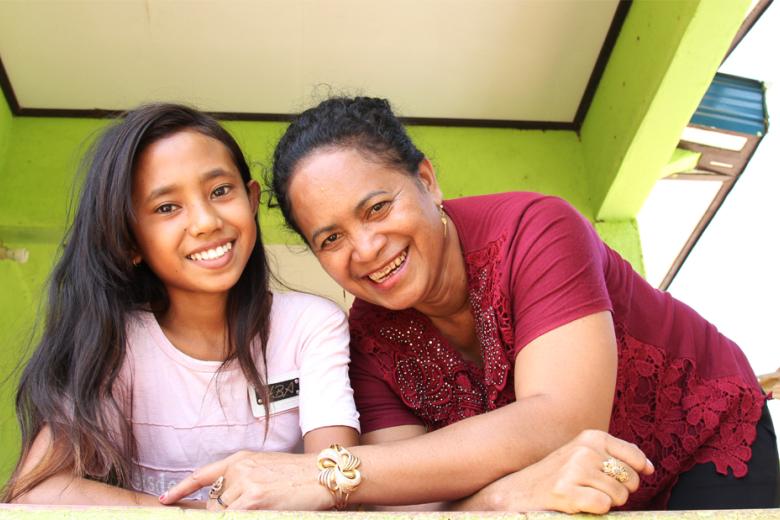 Madalena ready to respond to disasters
Thursday, October 10, 2019
Madalena's community in rural Bobonaro is prone to natural disasters like flooding, landslides, high winds, prolonged drought and fire, which often cause devastation to homes and livelihoods. Although these events are commonplace, she says, "so far there is no community knowledge about early preparation to respond to any disasters."
A member of her village's Disaster Management Committee (SDMC), Madalena, aged 47, received support from World Vision through the Disaster READY project to help her community prepare for and respond to disasters. Through the project in 2019, World Vision has supported 4 SDMC on disaster risk reduction and response, which has directly benefited 1,725 people like Madalena.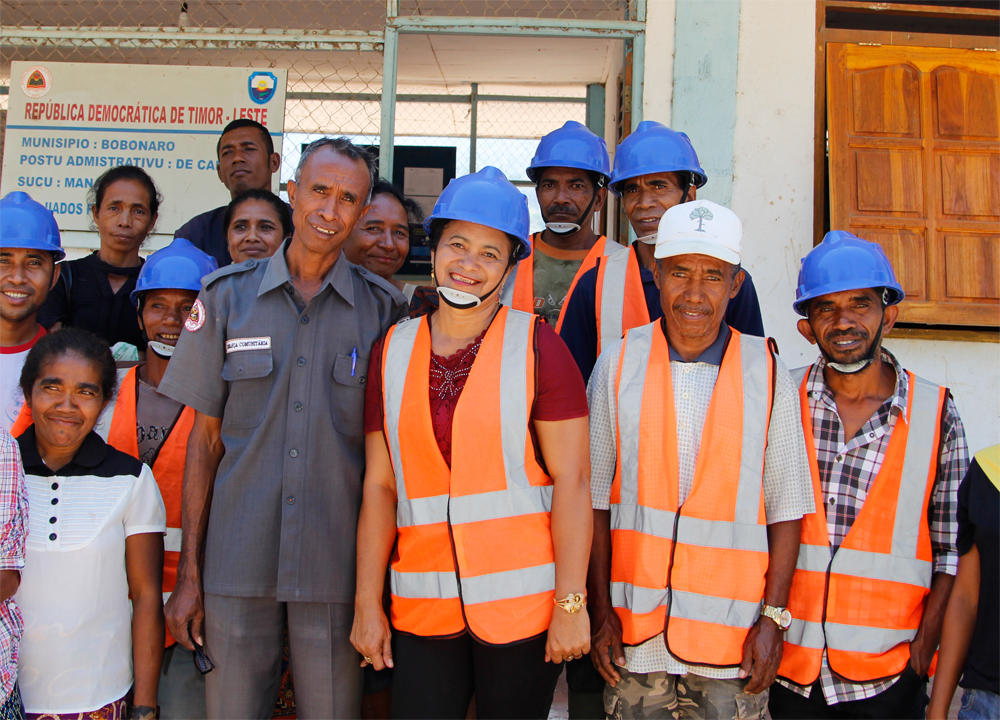 "Before participating in the training on natural disaster management, I did not have any understanding of what natural disasters are and their consequences, although there are numerous disasters with various tragedies that occur every year in my village," she said.
Madalena and her fellow committee members learned how to identify the types of disasters caused by natural and human activity, community-based disaster risk management, disaster preparedness and response, first aid, gender and disability inclusion, risk assessment and simulation activities. 
"My job in the simulation training exercise was to find and evacuate victims with both minor and serious injuries. During the simulation, the village Disaster Management Committee called me with a complete timeline of the disaster, about the condition of victims and infrastructure destroyed. I had to immediately reach the scene to find victims for their evacuation, then report as soon as possible to the relevant government to send immediate assistance, including ambulances," she said. "All of this can equip me to help victims of disasters by finding and evacuating them to a safe place for further assistance."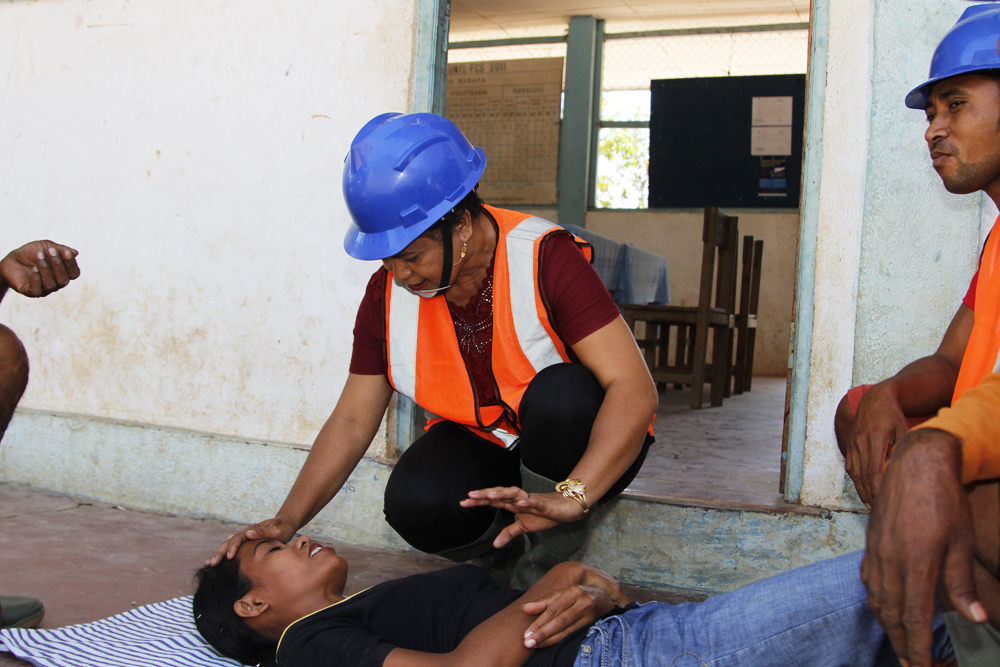 Now Madalena wants to ensure everyone knows how prepare for the natural disasters that are so common in their community, especially women. When Madalena organises and mobilises women in her community to participate in training, she always tells a funny story or game as an ice-breaker. 
"The way I share information is by sitting in the group during cultural ceremonies and walking together to the market or church," she said. 
"I also implement the first aid at home, and ensure my family can avoid any disasters that happen, including turning off cooking fires," she said. 
The Disaster READY project is supported by the Australian Government through the Australian Humanitarian Partnership. World Vision is an implementing partner in consortium with CARE International, Oxfam and Plan International.