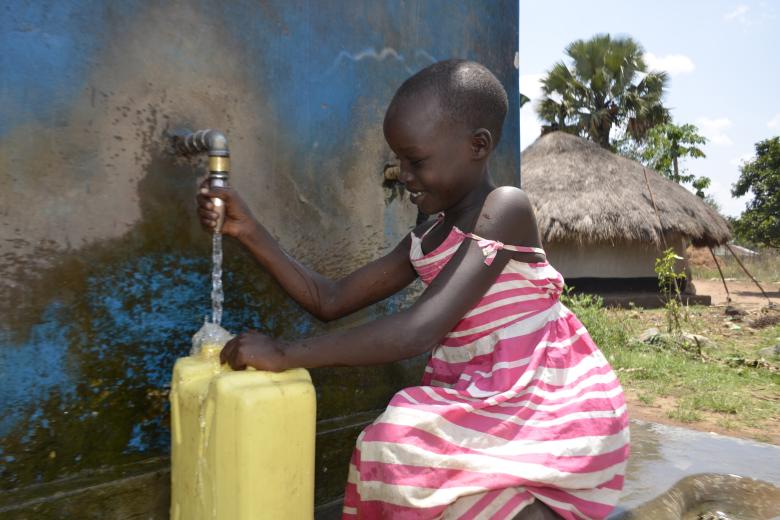 Access to clean water means more time to play for girls like Tracy
Thursday, April 22, 2021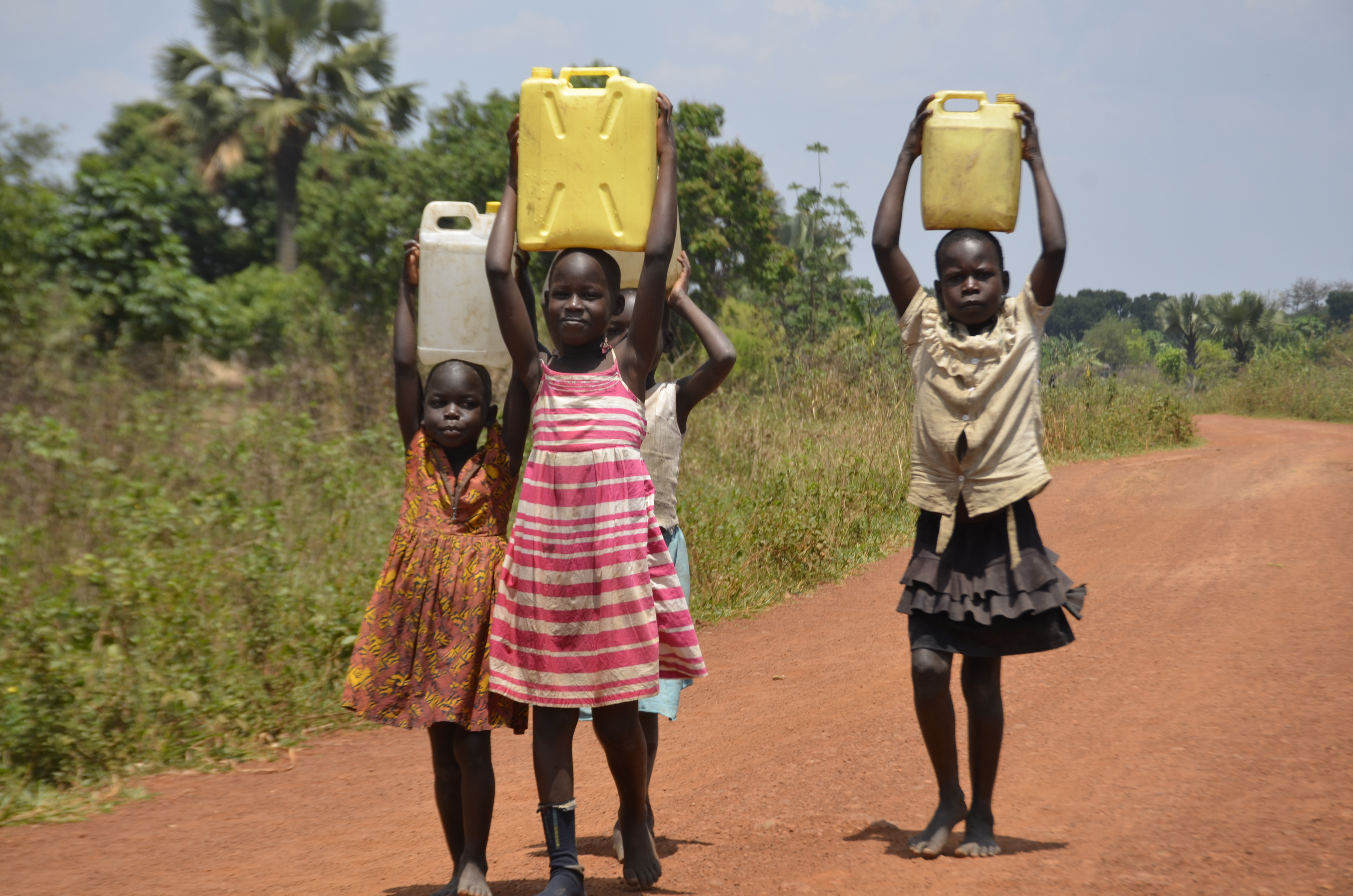 When children have access to safe water, there is more time to play.
Five years ago, Tracy was among the millions of children who didn't have access to safe water at home, and carefree joys were a world away. Instead of play, or even time to go to school, the nine-year-old was among the millions of children sharing with their mothers the burden of collecting water for the family— for being a girl.
Before World Vision came to her village, Tracy's family collected water from the shallow wells they shared with animals. With water located three kilometres away from their houses, women and girls like Tracy spent significant hours each day walking to collect it. The water they found might not have been safe for drinking, but they collected it anyway.
"It was a miserable life," says Tracy's mother, Brenda Ayugi, a resident of Dogapio village in Oyam District. "The water was unsafe and it took nearly the whole morning. We consumed it because we didn't have a choice."
Access to water is more than just a health issue – it's the key to gender equality and female empowerment. Education, health, employment, and time all share a common thread you may not expect: women. For many people, especially women and girls, these four areas represent opportunities lost when one critical resource is absent: water. Nothing can be accomplished or improved without first ensuring access to safe water. It is a basic building block that must be secured in order to pursue opportunities such as education and economic growth and create sustainable thriving communities.
That is why World Vision gives everything every day to change the water story. World Vision, through its Northern Uganda Health and WASH Technical Project, is not only breaking barriers between those living in poverty and access to safe water and sanitation but also addressing gender disparity and its effects on women and girls.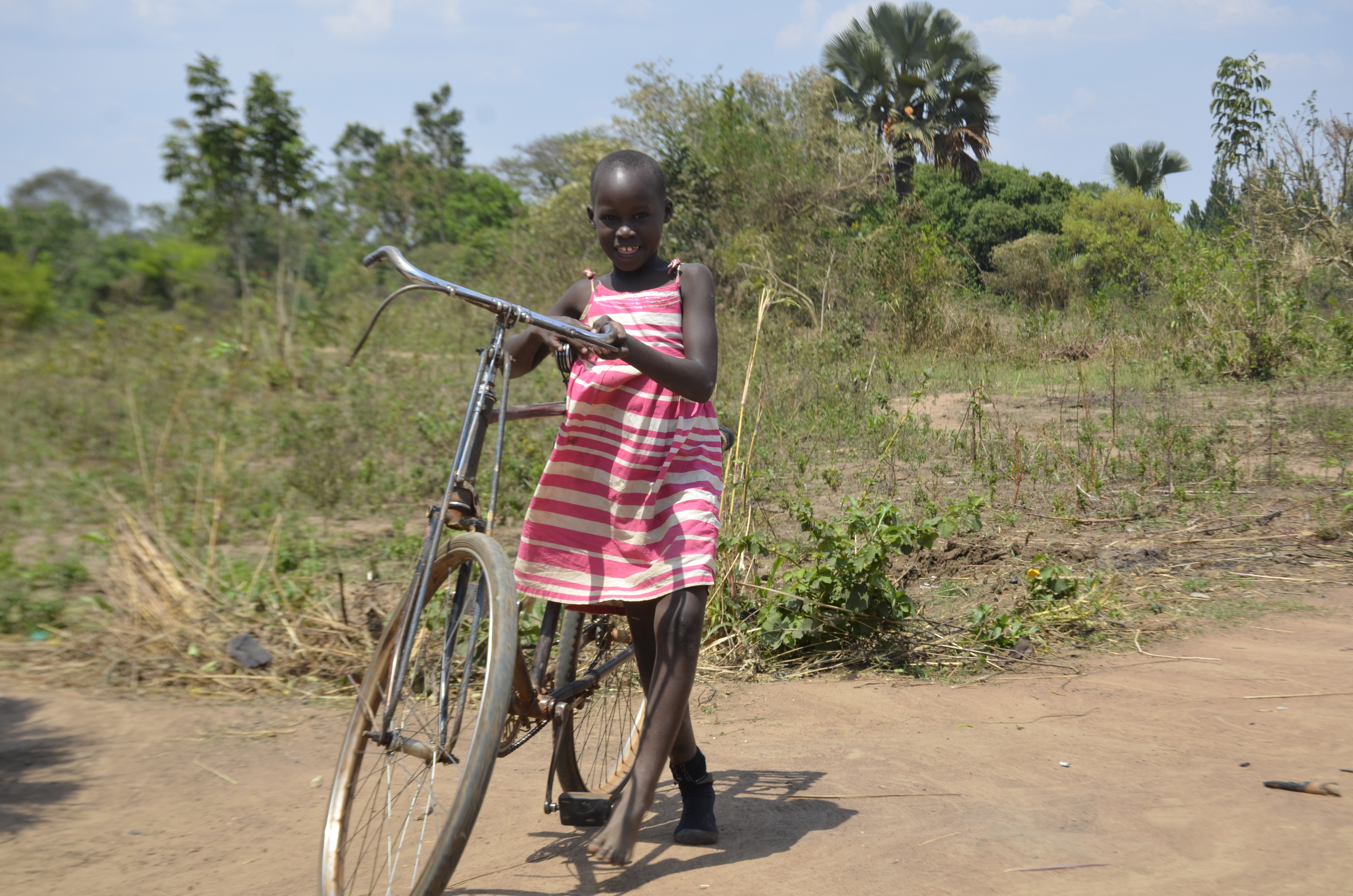 Access to safe water at home means health, hope, and opportunity for children and their families
When speaking with Tracy's mother about her water tap, with focused eyes and earnest gratitude, she says: "I'm using this water now, but I know the pain before." The 33-year-old mother knows too well that the value of water is much more than its price. "Every parent wants their children to have a balanced diet, a safe home, safe water, and playtime," she says. "Thanks, World Vision, for changing our realities that millions of Ugandans continue to face today."
For women and girls in Uganda as elsewhere in Africa, the struggle to gather water for their families is a personal, everyday battle. They are responsible for finding a resource their families need to survive – for drinking, cooking, sanitation, and hygiene. They may stand in line and wait for water, they may walk long distances to collect water, or they may pay exorbitant amounts of money to secure water. In their efforts to get water for their families, they often face an impossible choice – certain death without water or possible death due to illness from dirty water.
This is why we do what we do. We believe in empowering people with access to safe water. It is for people like Tracy and Brenda that we create long-term solutions to end the water crisis for families living in poverty. With lasting access to safe water at home, children like Tracy and mothers like Brenda have time to do more than spend hours finding and collecting water.
With safe water just a stone's throw away from their house, Brenda doesn't have to pass the burden of water collection on to her children, nor will she continue to carry it alone. Her children can go to school each day and Brenda can focus on the things that matter most like laundry, meal preparation, lots of hugs, and an occasional game of dodge ball, hide-and-seek, and cycling.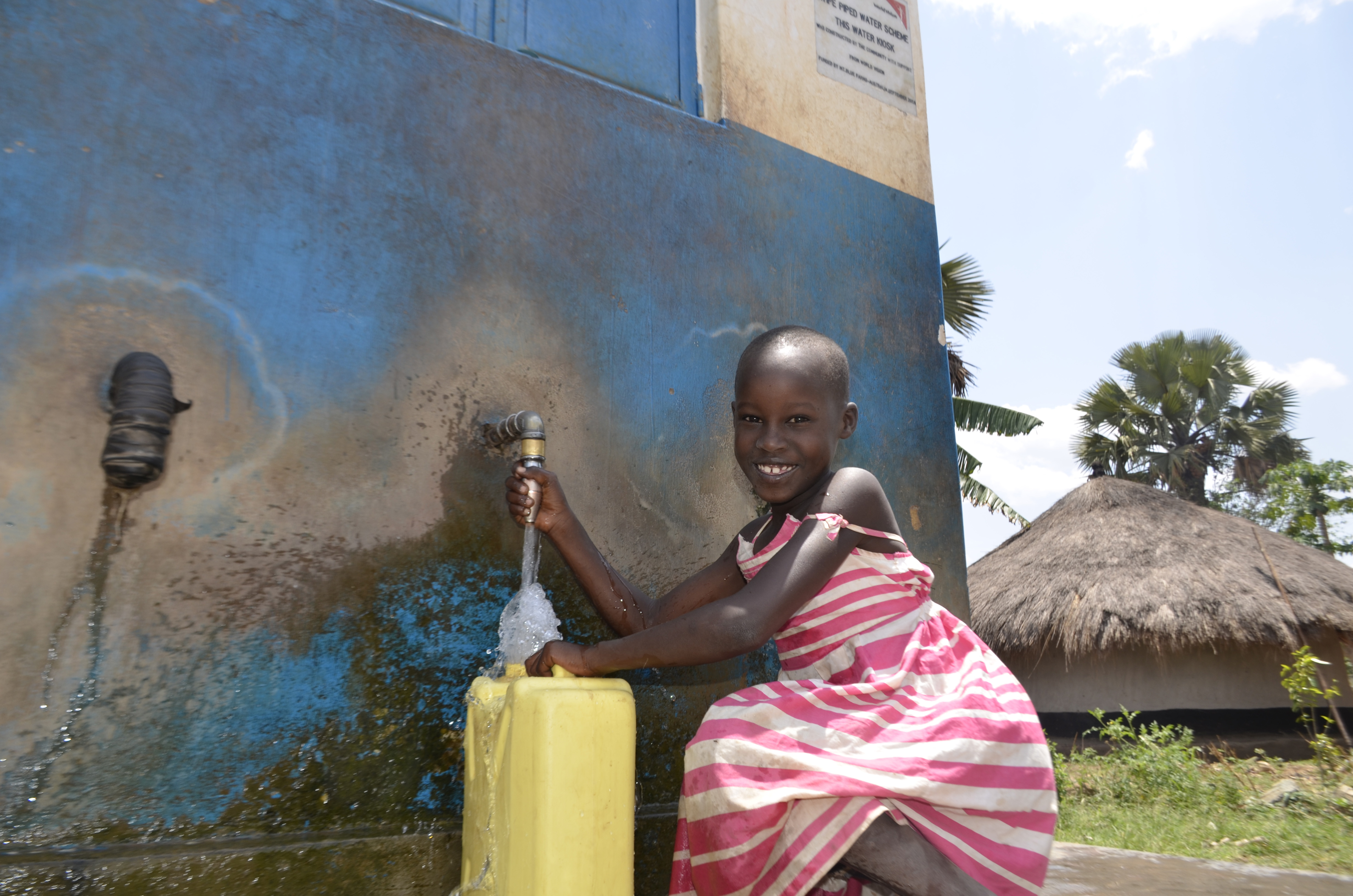 Brenda's community water point is an extension of the motorised water system constructed at Atipe Health Centre III. Atipe is one of the health facilities developed, equipped, and upgraded under a World Vision Australia-funded project to increase access to, and use of maternal and child health nutrition as well as water, sanitation, and hygiene services and practices. Others are Opetta, Pacer, and Acimi health centres.
To date, the World Vision project has supported about 40,000 residents in the three districts of Kole, Oyam, and Agago in Northern Uganda to gain access to improved water, sanitation, and hygiene services and practices.
With 8 million people still without access to safe water and 27 million lacking access to improved sanitation in Uganda, according to Water.org, more has to be done to change this reality. Water is a smart investment—the best investment we can make to reduce disease, increase income, keep children in school, and change lives. Brenda believed this to be true, and now she knows it for a fact. Thanks to World Vision's project initiatives, the hardworking, loving, mother of six who wanted to give her family safe water and a better life is able to do it.
While the eldest two are at school, Brenda enjoys time with her four younger ones, mixing play with the housework. Life for Brenda's family wasn't always like this. Even before becoming a mother, and for several years after, Brenda was responsible for finding the water her family needed to survive. When describing her life now Brenda says with a smile, "I am so happy."
For children, especially girls like Tracy, access to safe water at home means health, hope, and opportunity for them to enjoy life to its fulness. The third child out of six, Tracy does not worry about becoming ill from drinking unsafe water. Nor does she worry about walking long distances to fetch water for her family. Instead, she has plenty of time to play with her siblings and friends. "My favourite game is cycling," says Tracy. "I also like dodge ball if the bicycle is not there."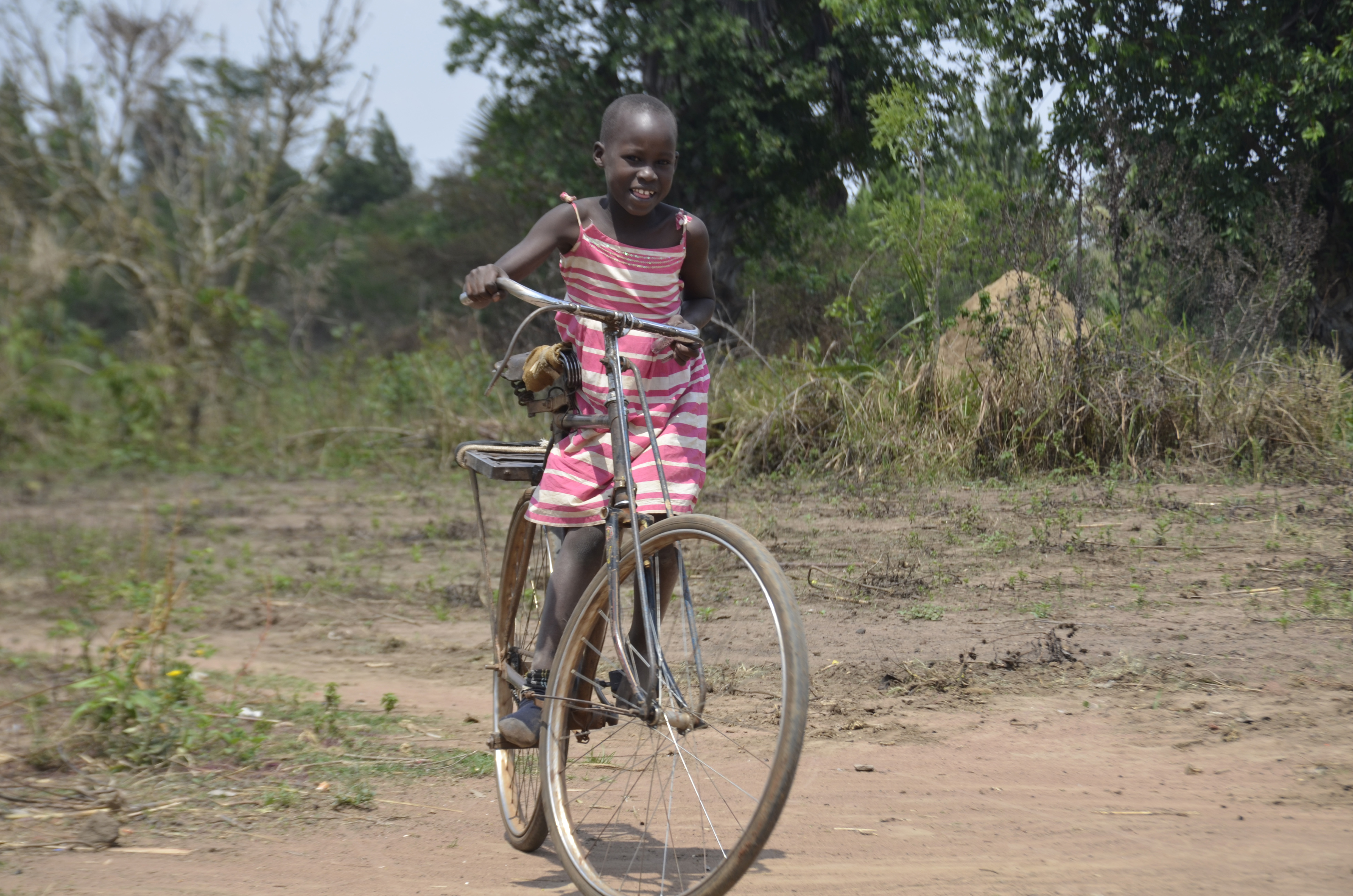 Stories of resilience and hope are made possible by improving access to safe water, and people like you. Together we can give children like Tracy and mothers like Brenda, more—more health, more time, and more hope. It starts with access to safe water. Water gives mothers the health they need to care for their loved ones. Water gives mothers more hope for a bright future as, each day rather than walking to find water, they watch their healthy children play and walk to school.
---
Written by Fred Ouma – Development Communications Coordinator, World Vision Uganda