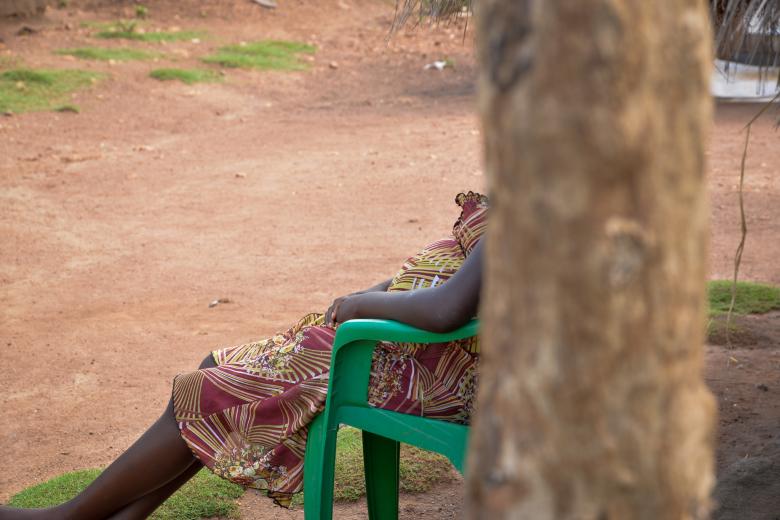 COVID-19: Dreams at stake as teenage pregnancies in refugee settlements rise
Monday, August 24, 2020
Like any other young person, 15-year old Lucy (not real name) has a dream. Her dream is to become a doctor to treat sick people and help pregnant mothers to successfully give birth. But that dream is threatened after her getting pregnant.
"I know if I don't go back to school, my dream of becoming a doctor will not be realised. This is why I am determined to go back to school after giving birth," says the teenager who is currently four months pregnant.
Lucy's nightmare started in March with the closure of schools because of the COVID-19 pandemic. She is among 15 million students across the country affected by a stay-at-home order to contain the spread of the novel coronavirus in schools.
With no school to go to, and no homework to keep her busy, Lucy, like many other young people , found herself with a lot of time on her hands to visit her friends in Bidibidi refugee settlement.
"Our relationship with the boy responsible for my pregnancy started during the December 2019 school holiday," confesses Lucy. "When the school term opened, we were kept busy and occupied with school work. But when schools closed suddenly because of COVID-19, we got all the time to visit friends. We would usually meet in the evenings on the roadside."
However, it took the keen eye of one of World Vision's trained community members in child protection to detect that there was something amiss.
"When I noticed that something was wrong with the girl, I talked to her mother to be sure," says James, Local Council 1 chairman and a member of a Child Protection Committee. "We later confirmed our suspicion - the young girl was pregnant."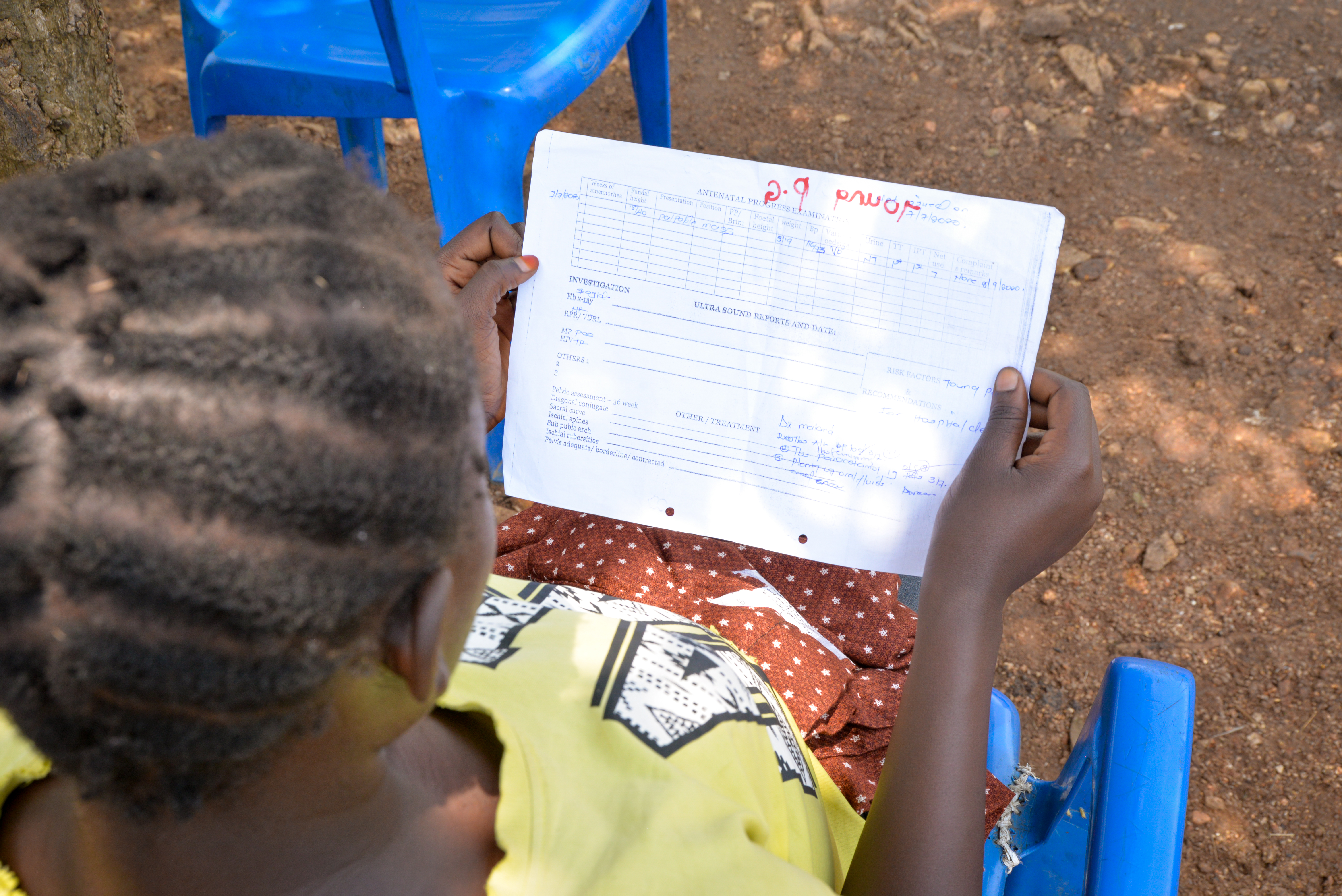 Jerry, 22, (not real name), is the young man responsible for Lucy's pregnancy. He is a senior three student at a local school. When he learnt that Lucy was pregnant by him, he left his village and has not been seen since.
"We immediately reported the case to the Police but we didn't find the boy," says James. "We think someone tipped him off and he ran away."
Lucy's elder sister, Stella, expressed shock that her sister had kept the pregnancy a secret, while they usually share everything: "I was so disappointed when I heard that my sister was pregnant and she had kept the secret. She is not happy like she used to be. I think she is so scared and that could be the reason she didn't even tell me anything."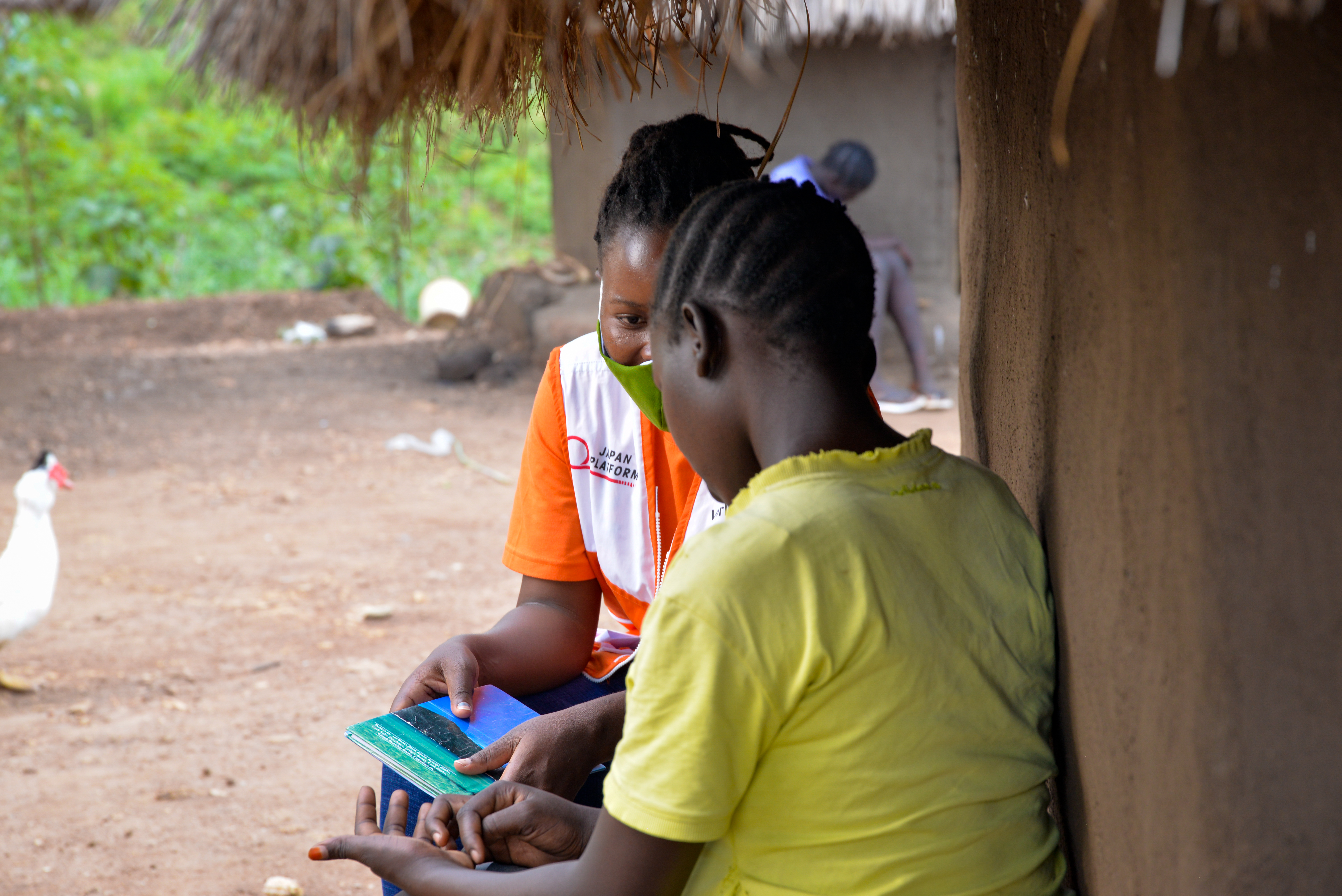 Lucy's father, Samuel confirms Stella's narrative. Like Stella, he did not understand what was happening to his young daughter. Lucy barely spoke to him or maintained eye contact when speaking to him: "As a man I thought maybe I didn't know women things," says Samuel. "Later her mother told me that she suspected their daughter to be pregnant. It was hard news to take in but at the same time I would never harm my daughter for the mistake she had made."
In many communities in Uganda, young girls like Lucy who get pregnant are beaten, chased away from home, or forced to marry men responsible for their pregnancies.
For Lucy, she is lucky. "I could not do it," says Samuel. "She is my daughter and I have to understand that mistakes happen."
In fact, it took Samuel two days to believe what had happened but he had to put himself in the place his daughter. "I was angry but World Vision staff calmed me down and they counselled all of us – my daughter, my wife and myself."
Situation of other girls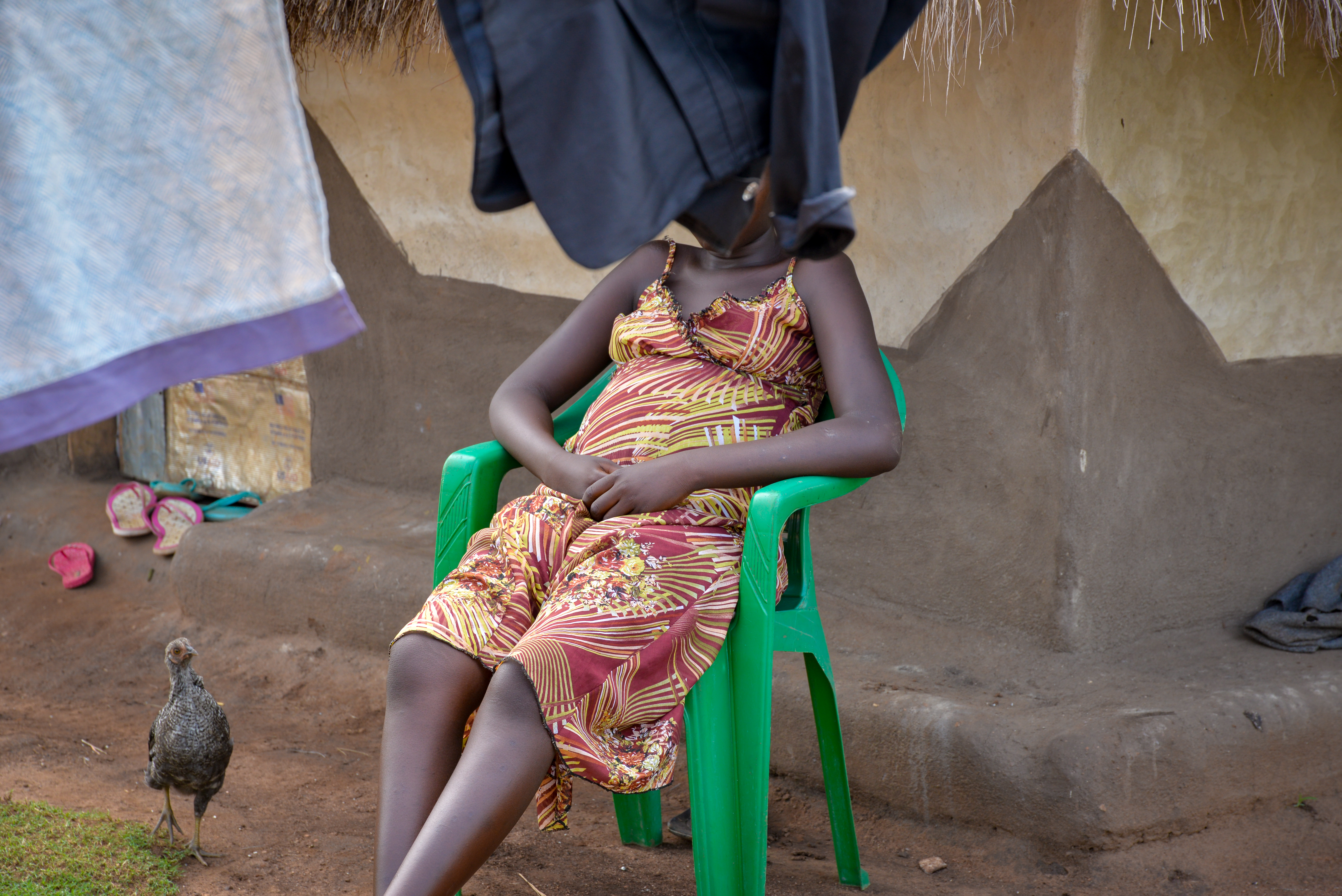 In the month of July alone, there were over 73 child protection cases; majority of which were teenage pregnancies, defilement and child-to-child sex. According to Joseph Asiri, the UNHCR Education Officer in Bidibidi, cases are hard to document because of their sensitive nature. In addition, most parents and the survivors of abuse conceal information. 
Between March and June, World Vision registered 19 cases of teenage pregnancy, 6 cases of child marriage, 5 defilement cases, 4 child-to-child sex cases and 2 cases of forced marriage.
Sixteen-year-old Scovia (not real name) also stays in Lucy's village. Her mother had gone to South Sudan to fend for the family when the lockdown started and borders closed. She is still stuck in South Sudan to this day.
With all her four siblings staring at her and their mother stuck across the border, Scovia as an eldest child at home is bearing the brunt of heading a family, and because of mounting pressure of having to fend for her family she has ended up engaging in transactional sex with older men.
"Since their mother left, I have been watching them," says James, the chairman. "But this girl has escaped from home twice and left her siblings alone. Both parents are in South Sudan so she heads the family. We are now worried that she might also get pregnant because of the older men who are taking advantage of her situation."
In the nearby village, 16-year-old Mark (not real name) is believed to have impregnated a fellow child Jessica (15). The two being minors, have now been remanded at an isolated child home outside the settlement.
What is next for the victims
Lucy says she wants to go back to school after giving birth. And her father, Samuel is ready to support her in whatever way he can to help her go back to school.
"She is a bright girl even if you look at her report cards. She is well-behaved and I was really surprised that this happened," he says.
Just like Lucy, the other girls want to go back to school and continue with their studies. Currently, World Vision is providing counselling and psychosocial care and support to children affected by violence. The relief and humanitarian organisation is also referring these girls for antenatal care, while providing them with basic items like maternity dresses, soap and food. At a later stage of the pregnancy, the organisation plans to provide special food good for breastfeeding, mama kits and other items needed after child delivery.
---
By Aggrey Nyondwa Kikobera, Communications Official - World Vision Uganda