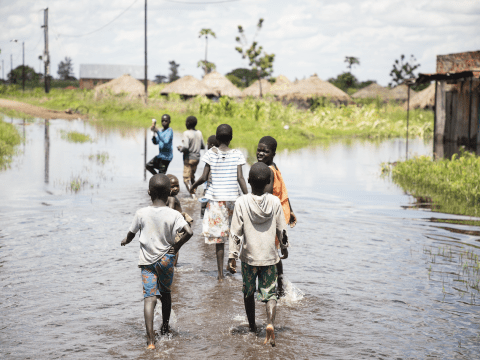 Floods 'wash away' education hopes for Nakasongola children
Monday, June 15, 2020
By Emmanuel A. Okello, Communications Officer, World Vision Uganda
Harmony Wachal Pa Rwoth, 13, a Senior One pupil has been at home with his parents for close to 3 months. It is not because his fees have not been paid. Rather, Harmony, like almost 15 million children across Uganda, are at home as part of the presidential directives to stop the spread of the deadly Coronavirus (COVID-19). All learning institutions were closed down on March 18.
"We were at home and not being educated," says Harmony. "At home there's a lot of work to do. We are not reading our books."
Just as Harmony is adjusting to what has popularly been referred to as the "new normal", he and the community where he stays are accosted with a new threat - floods.
Harmony lives in Moone village, Katuba Parish, Nabiswera sub-county, Nakasongola District. The village lies near Lake Kyoga, which has been experiencing increased water levels from the rains. Surrounding villages are flooded. Harmony's village, Moone, has been completely cut off.
"The water was destroying our houses and crops. Now we don't have what to eat, we are suffering and staying in the forest," reveals Harmony.
Since late February, the water level in Lake Kyoga has been increasing gradually. In mid-March, the water volume continued increasing, spilling over onto the areas around the lakeshore. As a result, households and families have been forced to upland, where they have set up temporary shelters.
During a rapid assessment carried out by World Vision, over 500 homesteads have been destroyed. Moses Odur, World Vision's Disaster Management Lead says 607 registered children have been affected; with 367 of them displaced and forced into a camp: "The communities living near the landing site in Moone have been completely displaced, as well as 3 other villages in Nabiswera sub-county," he says.
A total of 360 families have since been living at a camp in Moone Primary School, where they have occupied classrooms and put up make-shift shelters. The water level has continued to rise and soon the people may have to shift camp to higher ground.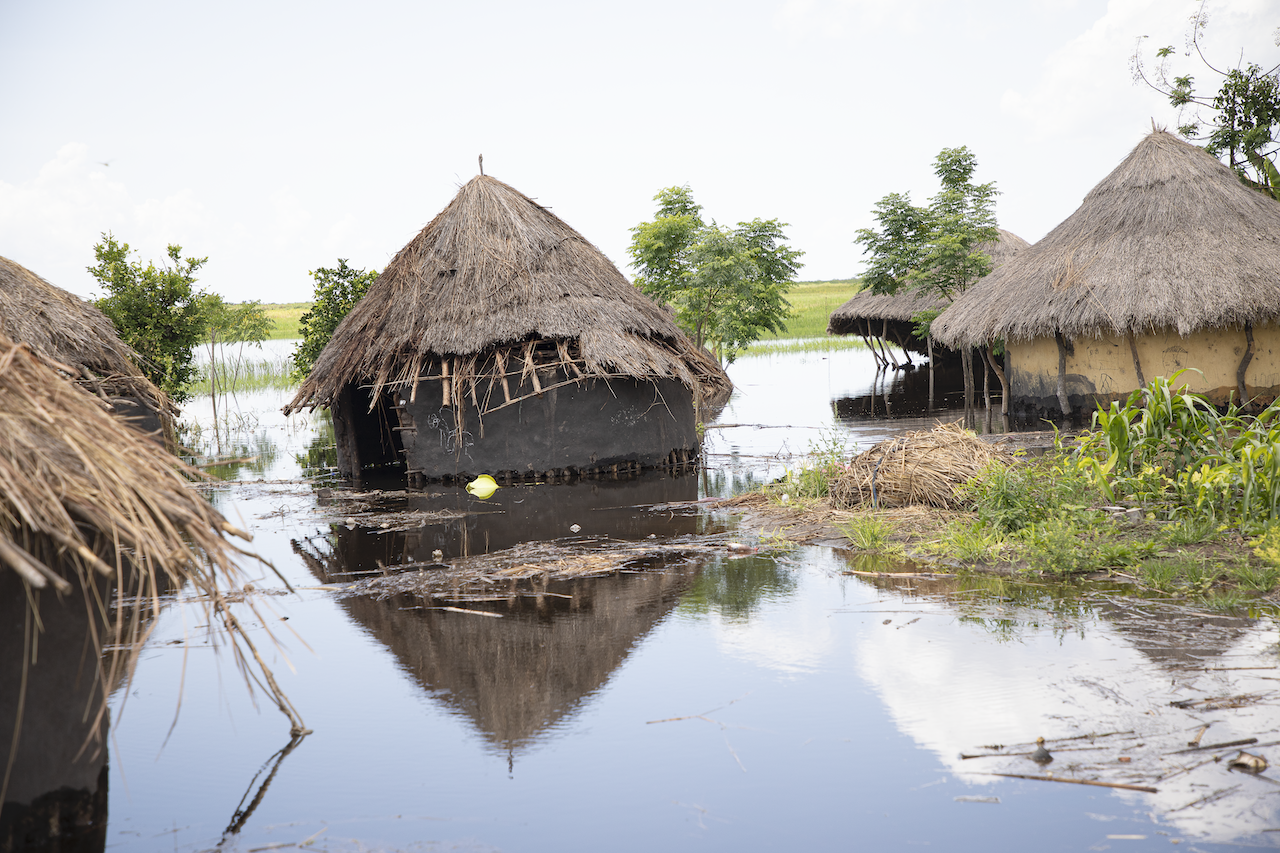 According to the latest forecast from the Uganda National Meteorological Authority, the rains in the northern and north-eastern parts of Uganda, where the Kyoga basin lies, are expected to continue, which might result in continued flooding.
As if the stay-at-home order by the Government of Uganda was not enough, now Children's learning has been stopped completely as some children have reported that their scholastic materials including books have been destroyed by the flood waters.
"World Vision should bring for us text books so that we can continue reading from home as well as some books for writing;" Harmony pleads, "We are suffering and need help soon".
Should the rains continue and water levels rise further, children like Harmony and their families will continue to face risk of starvation, because fields have been destroyed, leaving little or no food. Health conditions also continue to deteriorate as there is no access to clean water. Many children are already complaining of stomach ache and diarrhoea. 
Learn more about and/or support World Vision's global work to limit the spread of COVID-19 and support the children impacted by it on our COVID-19 Emergency Response Page.