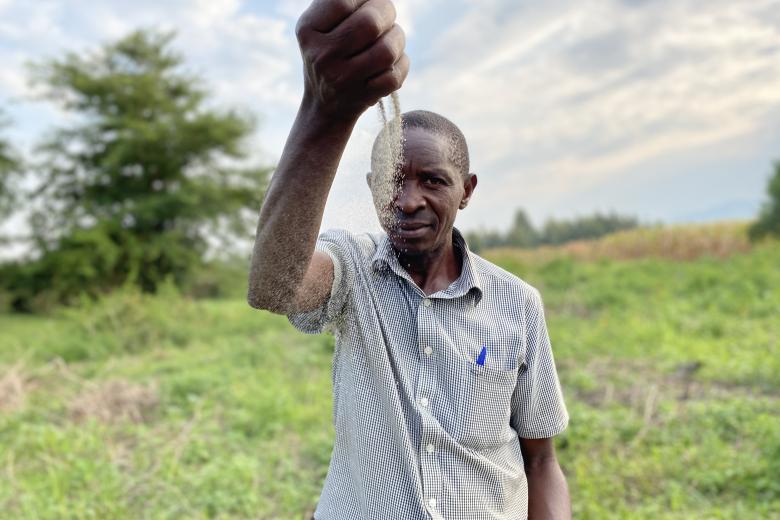 Loss, survival and hope in the midst of a flood
Monday, July 13, 2020
By Maxine Kampire, Donor Liaison Officer
"I am failing to express how I feel, what I was thinking," says Jimmy Byaruhanga, a victim of the Kasese floods.
Looking at the crowds gathered in the school compound, he tries to explain what it feels like to see the river run down the hill and destroying his home in its path. His land is all he has known: "I was born there. I have tilled that land since I was a child. My parents were buried there. I had my family there and I have watched my children grow up like I did, and now," he pauses, unable to continue.
Jimmy and his family did not have time to mourn their loss, but had to quickly adapt to their new reality - living in a camp with 342 other families.
The fateful night
"It was May 7, at 2:00am," Jimmy narrates, pain still evident in his voice. "I was sleeping when I heard the loudest sound, like a gun. I got up and opened my door. I felt water at my feet and all I could see was water. I could even hear the stones as the water carried them down. I had 8 acres of land where I had planted matooke (green bananas), oranges, beans, tomatoes, cocoa, maize and cassava. I had 200 chickens and 10 goats. I watched the water wash all of it away. Everything."
The river banks burst, letting loose the water from its original course - which was 2km away from Jimmy's land – ravaging his property in its new path. Blocked by the water, Jimmy along with his 6 children and 2 elderly relatives, sought refuge atop an anthill 5 meters from his house.
"My house is in the middle of my land, with crops at the front and back. My house and land were in the path of the water," he continues to narrate "I tried to dig some trenches to redirect the water but it was useless, the water was too strong. There are trees beside the anthill and I just knew if the trees were washed away, then it would be the end of our lives. I was just thinking of death. There was water and we could not cross. We just stayed there. We didn't think of anything but staying alive and safe."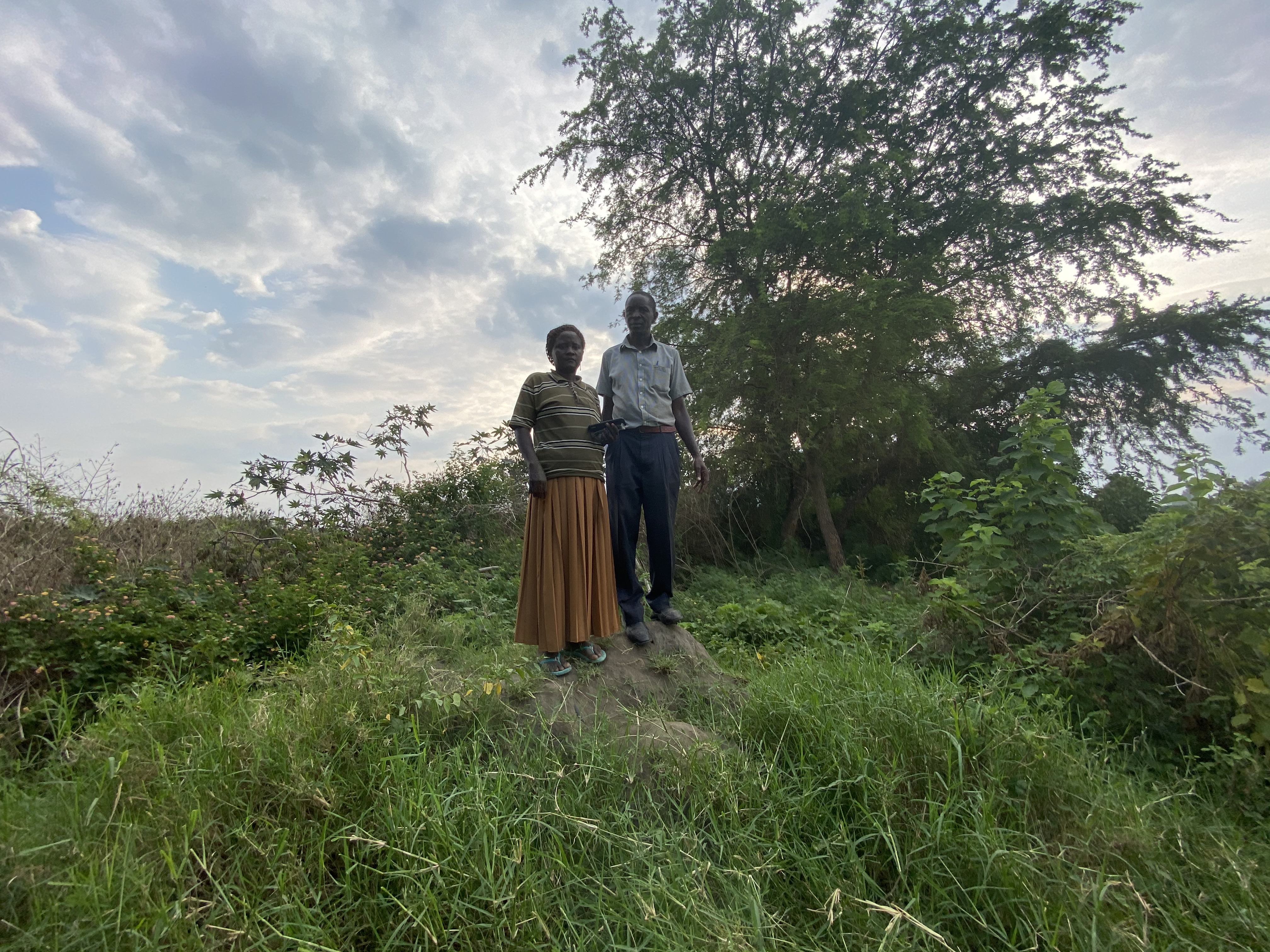 Standing on the anthill, Jimmy got a full view of the devastation. What was once fertile soil with thriving crops is now a river with stones and sand.
"The first time I came here after the floods, I shed tears," he reveals. He picks up some sand and watches the wind blow it into the river. "All my life was here," he mutters in a low whisper. "The crops I had were what I was depending on to pay school fees."
This land had enabled Jimmy to educate his children with two currently at university and the youngest in nursery school.
He walks between a destroyed maize garden and the river bank. At what was once his home, silver iron sheets that covered the outside wing, lay on the ground. His house, which took three years to construct, stood cracked - a mark of the power of the water. Just under his roof, the water left dark marks; a testament to the volume of the floods.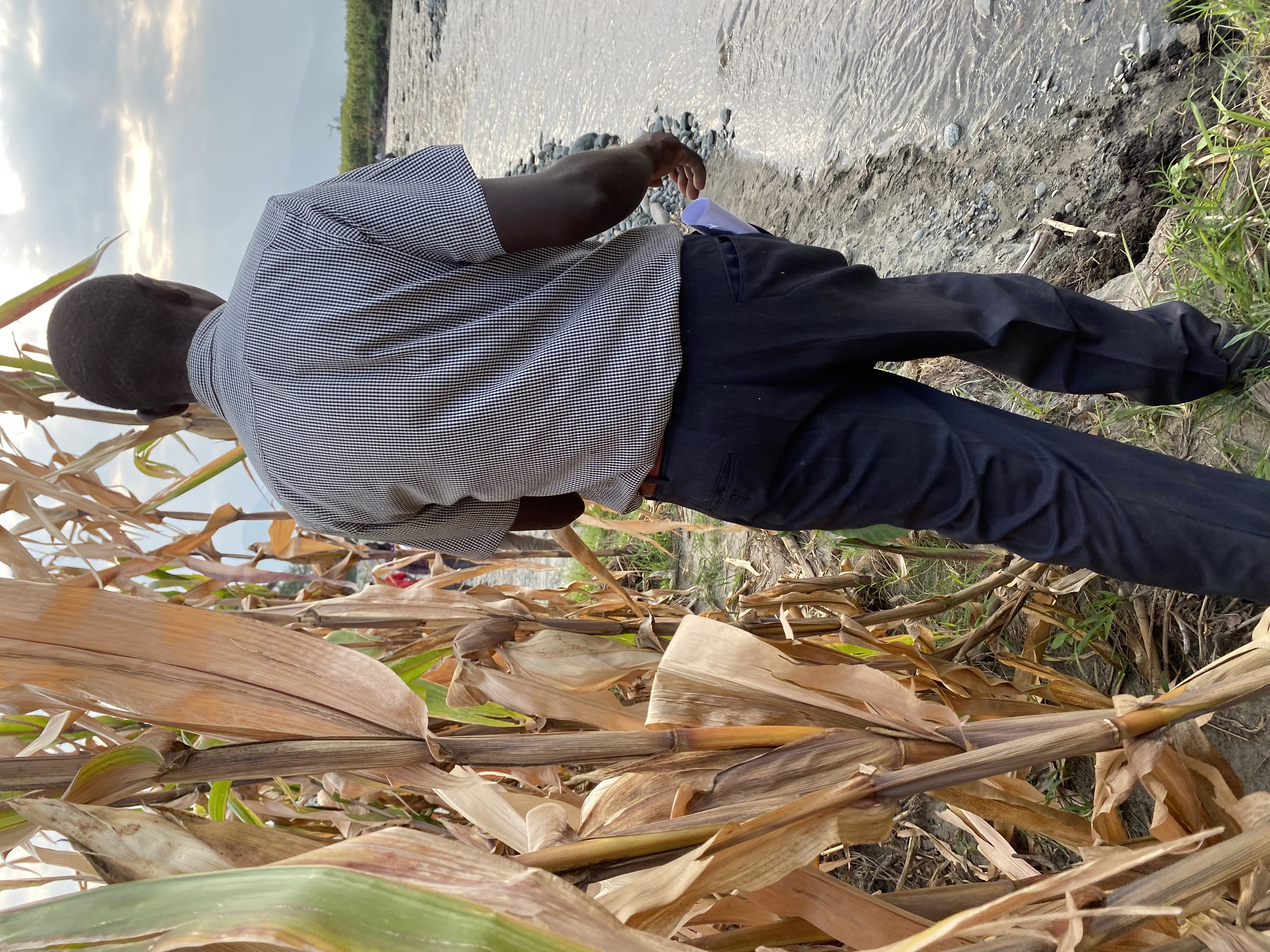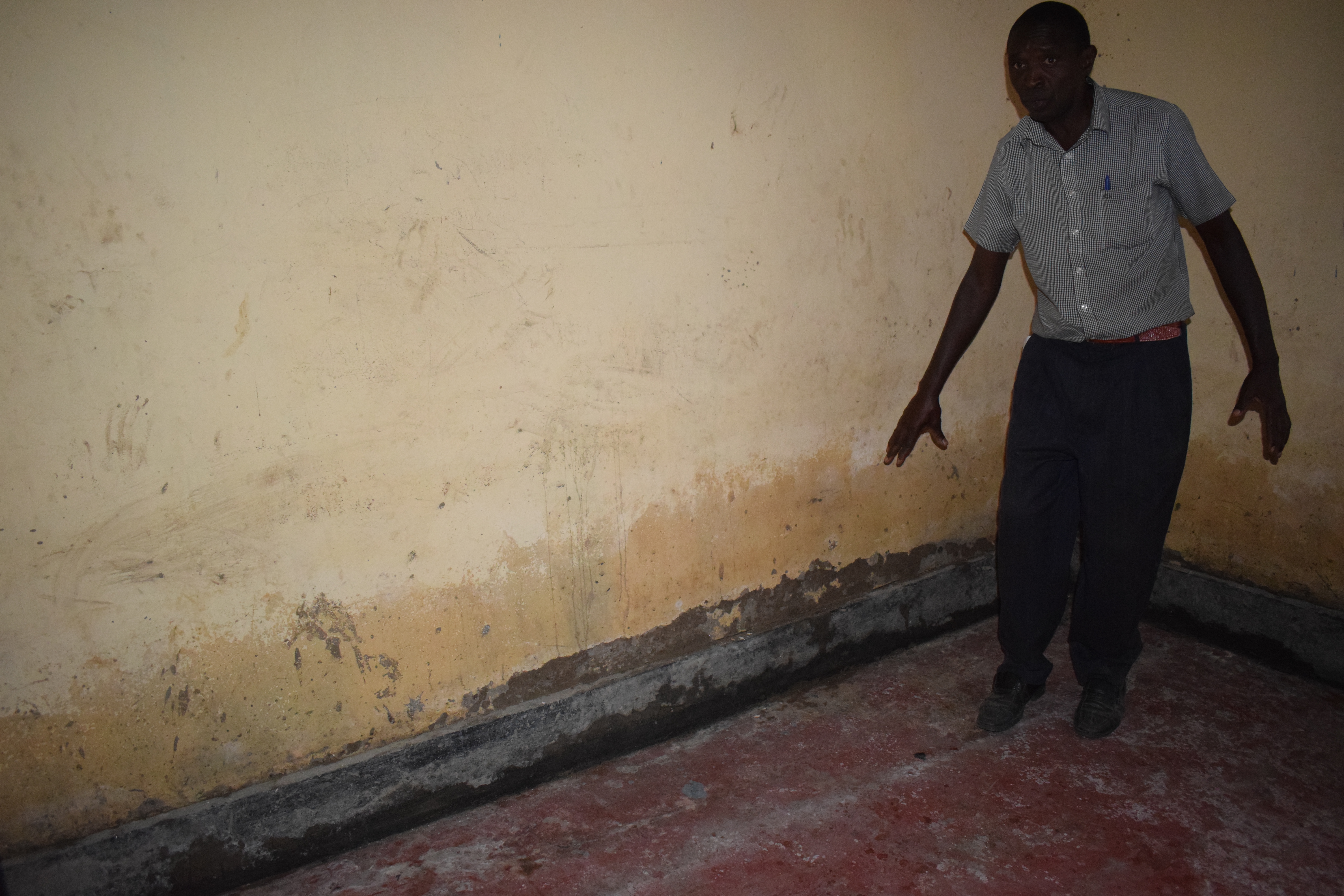 "My house is standing but with the water damage, it may fall down any time," he reveals.
When the water levels reduced, Jimmy was able to get his family to safety. "We just came with the clothes on our back. What I am wearing now was given to me." He is wearing a black and white checked shirt and grey trousers.
Jimmy found a camp at Karusandara Seed Secondary School, about a kilometre away from his home, where he and his family have been staying since May. "It has been challenging staying here. We struggle to get food, and water," he reveals.
Getting relief aid
World Vision, with support from European Civil Protection and Humanitarian Aid Operations, has set up a four-month project to support 1,250 households like Jimmy's, which have been affected by the floods in Kasese. With cash assistance, these families will be able to buy food, Non-Food Items, and hopefully invest in an economic activity to help them generate sustainable income. Prior to receiving this cash, families will be trained on financial literacy and gender training with the aim of encouraging all members of the family to be involved in the planning of the money use, so that each can best benefit.
"They taught us that when we receive the money, we sit as a family and budget. We see what is missing and if money is remaining, we invest it in another income-generating activity so that when it generates profit, it supports us," Jimmy explains. "The money will help us get our basic needs, since we came with nothing. The project that can serve us quickly is poultry. We can buy birds, get eggs and sell them. We can survive on that."
Water has also been a great challenge at the camp: "We rely on one borehole. But we are very many, so we also go to the river to fetch [water]." Jimmy says. Fetching the water that destroyed their homes and livelihoods is a stark reminder of their predicament. "We feel bad but we have nothing to do. It is embarrassing," he reveals.
World Vision plans to fix and test water sources near the 19 camps where families are sheltered. This will help not only the families displaced by the floods, but also the communities who share these water sources. As these families grapple with the devastation brought by the floods, the aid from World Vision offers a promise that tomorrow will be better than today.