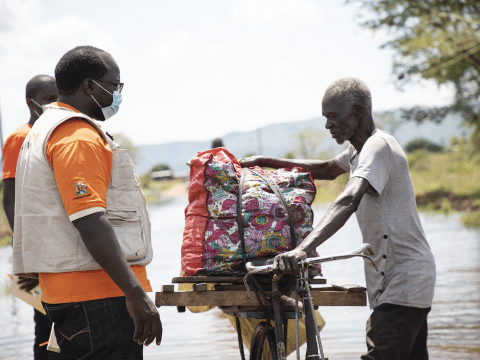 Flood waters drive communities away from their homes
Monday, June 15, 2020
By Emmanuel A. Okello, Communications Officer, World Vision Uganda
Fredrick Olwol, 72, lives in Moone village, Katuba Parish, Nabiswera sub-county in Nakasongola District. When the first case of COVID-19 was identified in China - over 8,000km away from his village - Fredrick would have never imagined that the effects would catch up with him.
The novel coronavirus disease rapidly spread through the world, prompting the World Health Organisation (WHO) to declare it a pandemic in March. Soon after that announcement, the Government of Uganda announced measures to prevent and stop the rapid spread of COVID-19 in the country. Some of these measures included the immediate closure of all schools and other learning institutions, closure of the international airport and border points to passengers, as well as a ban on private and public transport. The Government also issued a ban on all social gatherings and a curfew from 7:00pm to 6:30am was instituted. 
A lot of income-generating activities were halted following the directives of the Government, including fishing; Fredrick's main activity and that of the community residing near the Lake Kyoga basin.
"COVID-19 confined us in one place. We were unable to move because there was no public transport," says Fredrick. "That [lake] was the main source of income but now we are disorganised".
But, just as Fredrick and his mates were coming to terms with the effect of lack of income resulting from COVID-19, the rains brought another problem – the rising water levels of Lake Kyoga. 
Since late February, the water levels in Lake Kyoga have been increasing. By mid-March, the water volume had risen so much, causing flooding along the shores of the lake. As a result, households and families living near the lakeshore were forced to relocate to higher ground, where they set up temporary shelter. 
Fredrick and others within his community are greatly affected and face even greater struggles. "Things are difficult right now. Most of the community lacks food, sanitation and transport," he says.
A rapid assessment carried out by World Vision, revealed that over 500 households have been affected, with their homes destroyed. According to Moses Odur, Disaster Management Lead, 607 registered children have been affected, out of whom 367 have been displaced and forced into a camp.
Nabiswera and Kalongo sub-counties where World Vision operates have had devastating effects, with the most affected areas being Moone, Busoone, and Kikulubyo villages. The entire village of Moone has been cut off due to the flooding. Also affected are Irima, Kasambya, Dagala and Busansula villages.
The assessment also revealed that the communities lack food, access to clean water and health facilities: "Latrines have been destroyed, with the boreholes covered under water. People are drinking water that is contaminated," reveals Odur. "For those that try to boil (the water), there is evidence of faecal matter in the water".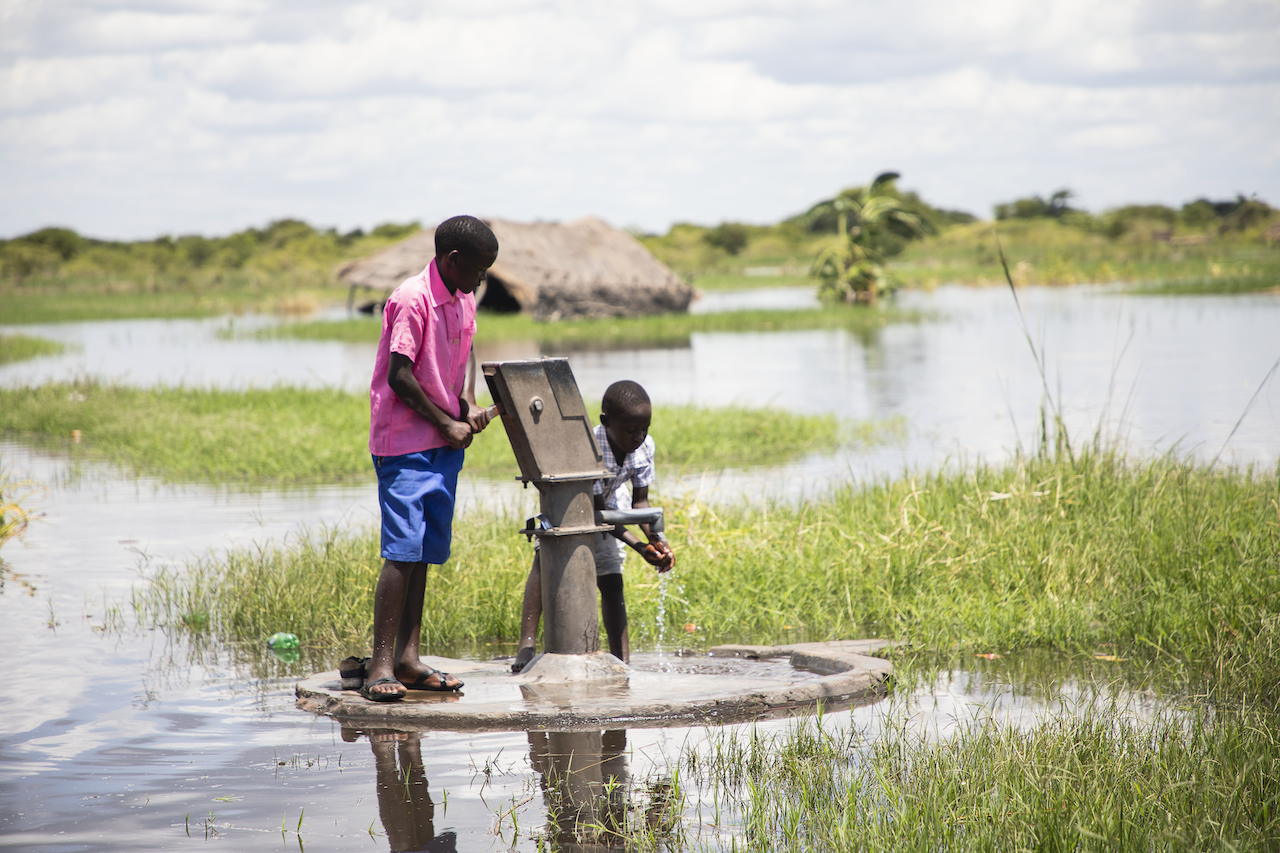 There has been an increase in the number of reported cases of diarrhoea, dysentery and stomach-related complaints among children. In addition, there are also more complaints about the increase of mosquitoes due to the presence of stagnant water in many areas.
"There is need to provide community members with mosquito nets as well as mobile toilets so that open defecation does not become a problem in the community," said Odur.
Entire gardens of food crops including maize, beans, and bananas were submerged. An estimated 70 acres of food were destroyed. In addition, the crowded state and living conditions in the camps were in such a way the people are currently going against social distancing directives unwillingly, in the face of the dangerous threat of COVID-19.
According to the May forecast from the Uganda National Meteorological Authority, the rains in the northern, north-eastern parts of Uganda, where the Kyoga basin lies, are expected to receive rainfall, which might result in continued flooding. Should this happen, more and more families will continue to be affected, and as if that is not bad enough, the materials used to make makeshift shelters could easily catch fire, putting children and their families at even more risk. 
Learn more about and/or support World Vision's global work to limit the spread of COVID-19 and support the children impacted by it on our COVID-19 Emergency Response Page.