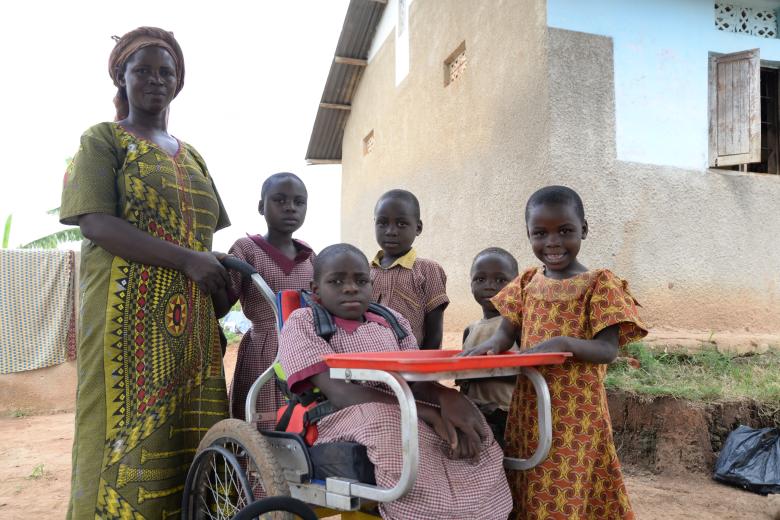 My Dream is to Become a Doctor
Wednesday, September 11, 2019
By Fred Ouma, Development Communications Coordinator, World Vision Uganda
Editor's note: Mariam is one of 1,096 children since 2015 who have received wheelchairs from World Vision. The wheelchairs provide hope and a fresh start for them. They are fit for purpose and designed to suit the tough African terrain, including urban and rural communities. All the way from Australia, World Vision ships bright and colourful wheelchairs to children who need them most. A third vital member of this partnership, Motivation Charitable Trust, trains local health centre staff to fit wheelchairs and ensure children are safe and happy.
"My name is Mariam. I am 9 years old. I was born healthy. But, after one year, things started to change. At first, I had difficulty breathing. Soon my chest started swelling as my back developed a hatch.
"My parents spend a lot of money on my treatment in different health facilities, including traditional healers and herbalists. They did everything for me within their means. At two, my legs became fragile as the rest of my body softened and weakened. My mobility deteriorated completely. I couldn't sit, crawl or feed myself.
"My parents had only dreamed to see me standing on my legs but this was not to be. All their concentration was how to make me cured and 'normal' but now it was not possible. I went from a smiling joyous girl to a crying baby, totally bed-bound.
Undeterred by Difficulties
"I can imagine the level of frustration for my parents but I think they were not wrong, as every parent should have some desires and expectations. But, I also think God must be having a plan. I believe that God gave me this lifestyle because He loves me. I am sure that I am blessed.
"When I reached school-going age, I couldn't start school on time. I don't know why, but I guess it was because of my disability. In my family, I am the only person with a disability. My parents must have thought of a disability-friendly school where they could easily drop and pick me but there was none nearby. They also thought about how I would be going to the toilets and things like that and so they postponed my starting of school.
"But it would be fine if they were guided by the teachers properly and got the message earlier. If they had accepted this earlier, I could have started school earlier which would be good for all of us.
However, this experience helped me to determine the aim of my life. My dream is to be a doctor in the future.
"On the first day at school, I found both the children and teachers friendly. Teachers Alex and Olive are very supportive. My parents were advised to buy me a potty for my toilet. I am now used to school. I have many friends.
"Before I got a wheelchair, life was difficult not only for me but even for those around me. For instance, my mother, Gloria, always had to drop and pick me from school. When she failed to make it or was late for some reason, my friends came in handy and carried me. When we reached a steep, they would put me down to crawl. Sometimes I would ask one of them to hold my legs high and then I move using my hands like a goat. At school, I couldn't participate or play with my peers. I always stayed in class. Even my lunch was brought to me in my class. I was like a permanent feature in my class.
Life Changed by a Wheelchair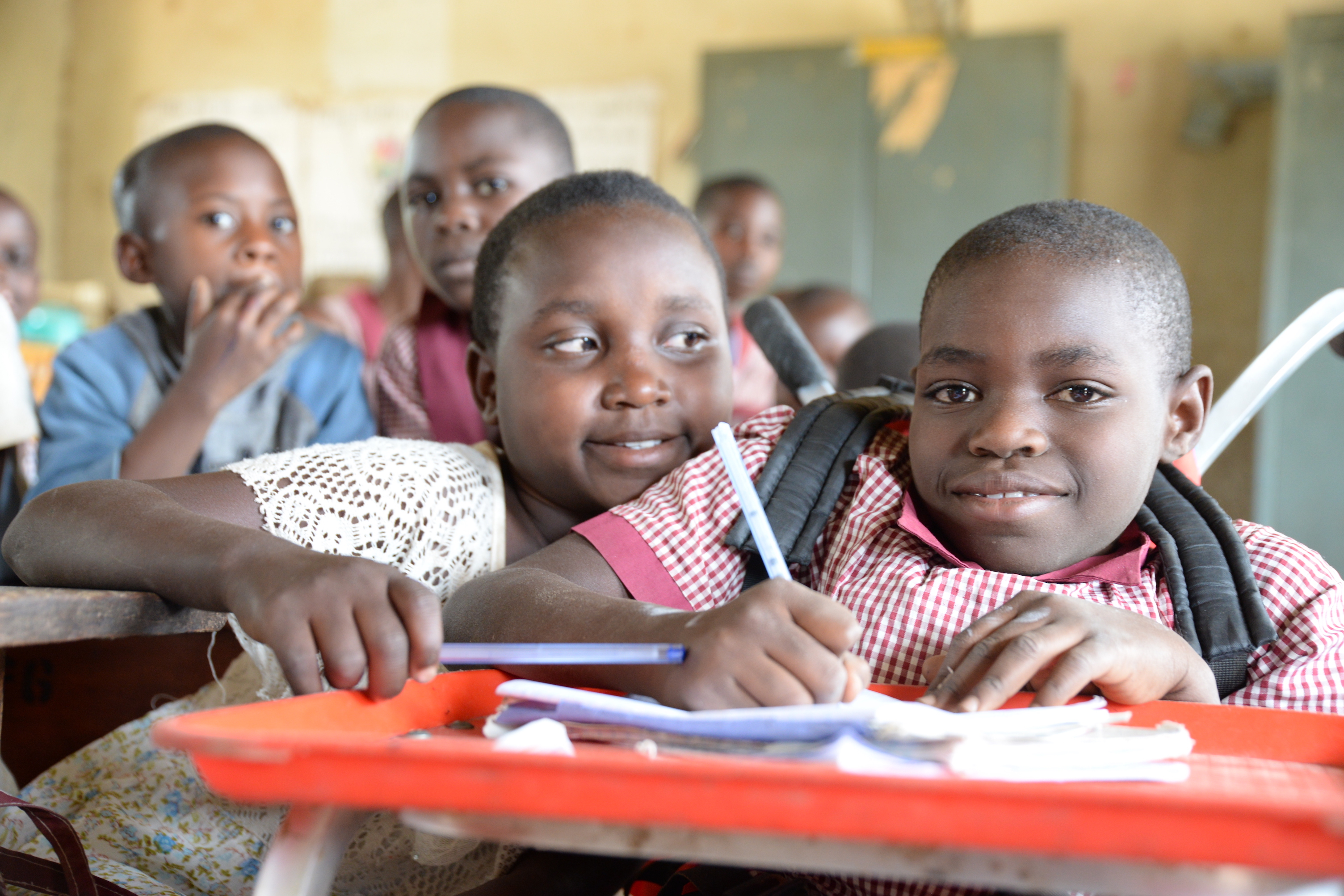 "Thanks to World Vision, all these changed when I received a wheelchair. Some experts prepared the wheelchair according to my measurements and gave it to me. 
Sitting in this specially-made wheelchair for the first time was like being reborn.
"It was like starting life anew. In a wheelchair, I had 'new legs' to move me around. A wheelchair provided me with a nice seat with a proper writing position. I have the best handwriting in my class. Before, this was not possible as my desk was raised and I couldn't write well. A wheelchair is my special dining table with a large tray properly installed.
"I am no longer excluded because of my disability. With a wheelchair, I am able to go out of my class, play with my friends, and even go to the toilet without my hands touching the dirt. I am cleaner and my books are cleaner too. I am really having fun.
"That is not all. With a wheelchair, my mother has more time to take part in income-producing work and attend to house chores as well as other family demands. With a wheelchair, my friends are relieved of the stressful burden of carrying me. Everyone must be heaving a sigh of relief as they now find it easier and even enjoyable to push me around in a wheelchair.
"The school life is amazing. You have friends who can communicate and share your ideas. You can play, chat, and move here and there. You learn a lot at school. You can read books that can tell you about your country and the world that nobody told you before.
"My mind is open now. I have begun to realise what is going on in the world. I see myself as no different from other children and I believe that by studying hard I can realise my dream of becoming a doctor. If I can, I'll have the opportunity to serve poor people and my parents as well. I am always sincere in my studies to achieve my desired goal. But, I still believe that it depends on the decision of God."