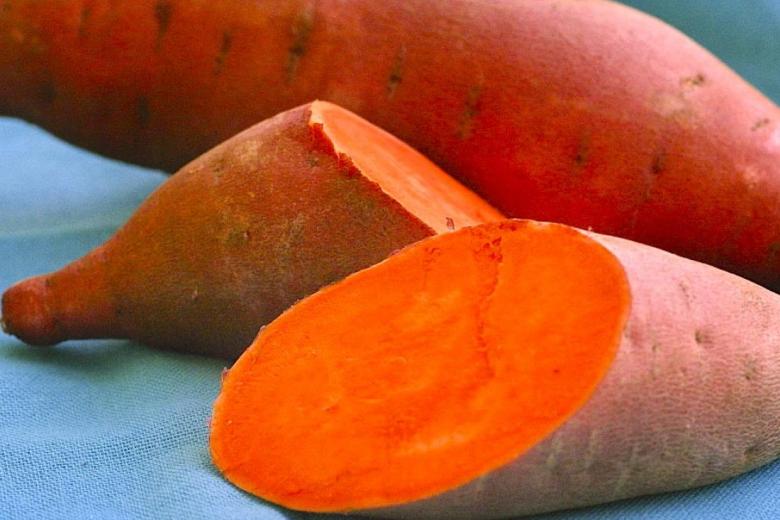 Orange Flesh Sweet Potatoes Improve Micronutrient Deficiency Among Ugandan Children
Wednesday, October 9, 2019
By Fred Ouma, Development Communications Coordinator, World Vision Uganda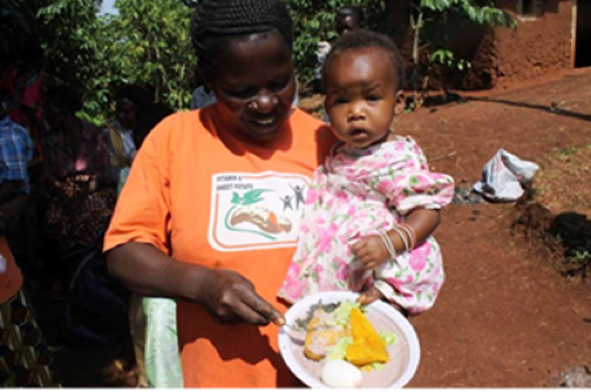 Despite the fact that the body only needs small amounts of micronutrients, their absence causes adverse effects, many of which can be irreversible if not diagnosed in time.
Joseph Ssempala is a 32-year-old father of six who had been grappling with his children's poor health for some time. Having this large number of children and no proper means of survival, the children literally lived by God's grace.
We fed on posho (maize meal) and beans every day because we could not afford to change our diet. Even if we could [have] afforded it, we didn't know how to prepare food to retain the essential nutrients," says Joseph.
Then, Joseph's youngest children, two and four years old, were diagnosed with Vitamin A deficiency.
"The children used to fall sick all the time and appeared weak. Their mother had to walk seven kilometres twice every week to get vitamin A supplements," Joseph recalls.
The most prevalent form of micronutrient deficiency among children in Uganda, according to the Uganda Demographic and Health Survey, is that of vitamin A.
It is for this reason that World Vision started a project that supplies families with orange-flesh sweet potato vines and trained them on not only how to plant the vitamin-rich crop but also how to preserve its vines from season to season.
As a result, parents in areas where World Vision is implementing its Resilience and Livelihoods Programme are now able to grow these orange-fleshed sweet potatoes, a move that has significantly improved the nutrition status of children. For instance, in the areas where the programme is being implemented, the percentage of underweight children under the age of 5 declined from 9.5% in 2015 to 6.9% in 2018, while stunting in children under five declined from 30.7% in 2015 to 23.2% in 2018, in the areas where our programmes are active. 
Reducing micronutrient deficiency in Uganda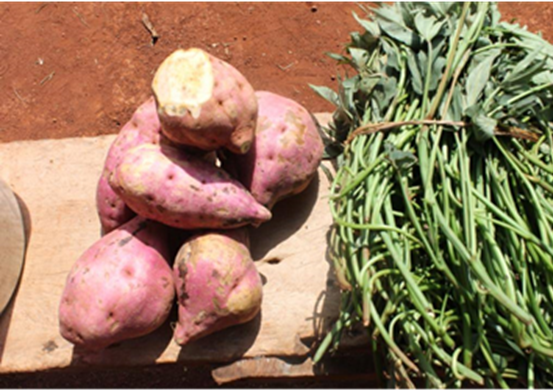 Immaculate Sekitto, Technical Programme Manager of World Vision's Resilience and Livelihoods program in Uganda says the intervention to reduce micronutrient deficiency is also promoting the production and consumption of High Iron Beans (HIB).
According to Immaculate, rural people cannot always afford to buy Vitamin A tablets or food supplements. In fact, in many cases, families are not even aware of where to get supplements.
Most packed foods are fortified, but people in the villages may not afford to buy the packed food. This initiative looks at cheaper ways of getting the micronutrients. The orange-flesh sweet potatoes and iron-rich beans are already staples of these areas where we operate and easily adapt to local conditions. This method of planting is called bio-fortification and is more reliable," Immaculate said.
She further explains that Vitamin A deficiency results in growth retardation, damage to mucous membrane tracts, reproductive disorders, eye damage and ultimately blindness. Children with vitamin A deficiency are likely to have impaired growth and are at increased risk of severe morbidity from common childhood infections, such as diarrheal diseases and measles. Pregnant women with vitamin A deficiency may also be at increased risk of mortality
World Vision trains the farmers and parents on how to grow and prepare these foods. The Livelihoods Programme aims to equip parents to be able to provide well for their children, both now and in the future. It targets children under the age of five who are still developing and need the micronutrients the most.
Simple Changes; Big Impact
Parents are asked to include orange-flesh sweet potatoes in the children's diets at least three times a week. The beans are rich in iron, which increases blood content in their bodies. After planting, families share the materials with their neighbours.
It has been a year since Joseph, a resident of Buikwe district, introduced his family to these potatoes and beans. He says his children are now healthier than before and he is making money by selling the surplus.
"A single vine produces as many as five tubers," says Joseph. "This is a lot of food for both home consumption and the market."
Healthy Bodies; Healthy Budgets
With the availability of food, Joseph's children can now eat Vitamin A on a daily basis. "I do not have to walk for long distances to get the tablets and the business is booming too," says Annet Nakakande, Joseph's wife.
In the last season, Josephs harvested 200 bags of orange flesh sweet potatoes as surplus and sold each bag at UGX20,000 (about $5.40 USD) each, earning a windfall of UGX4,000,000 (about $1,081 USD).
From the colourful potatoes, Joseph's family make a variety of products, including cakes, crisps, porridge, and doughnuts as value addition, from which they earn substantive daily income to sustain them until the next season.
I am happy with my life. From the money I get, I am able to pay my children's school fees and buy [their supplies].
Big plan in the offing
But Joseph isn't finished yet. They have a plan – a plan of going further more than they have ever imagined. Already, they have put aside some money to open more acreage for this valued crop. "This is real gold. We intend to open our remaining piece of land and even hire more if necessary. So, next season we expect to make more money. Just check on us after 4 -5 months from now," Annet says with a chuckle.
For his community, Joseph says he will continue sharing his story of growing the wonder sweet tuber until every household adopts the crop and micronutrient deficiency eliminated.
"My mission is to have our community free of any nutrition deficiency, and our children enjoy life to its fullest," Joseph concludes.
Learn more about World Vision's Livelihood and Resilience work as well as the lasting impact of World Vision's programmes in the communities where we are working.