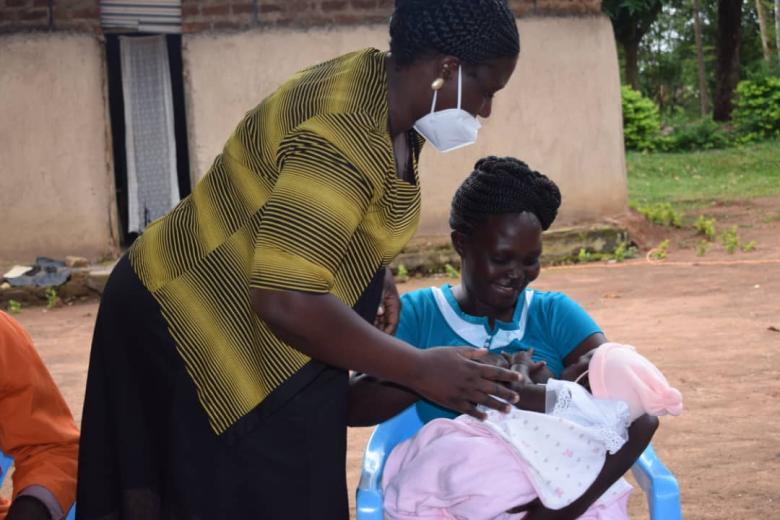 Promoting safe breastfeeding for a healthier nation
Monday, August 3, 2020
Florence Amoit, 35, sits under a tree, listening to a lead mother talk about breastfeeding, whilst looking tenderly at her breastfeeding 19-month-old. The mother of six did not do so with her first five children, and this is what makes the day's topic – exclusive breastfeeding – a special one to her heart.
When Florence's first five children were born, she did not know the benefits of breast milk, including that exclusively breastfeeding would have prevented another pregnancy before herself and her family were ready.
"I used not to breastfeed my children for so long because I did not know the importance of it," she says regrettably, wishing she could rewind history for all her children. "Nobody ever told me the goodness of  breastfeeding until now."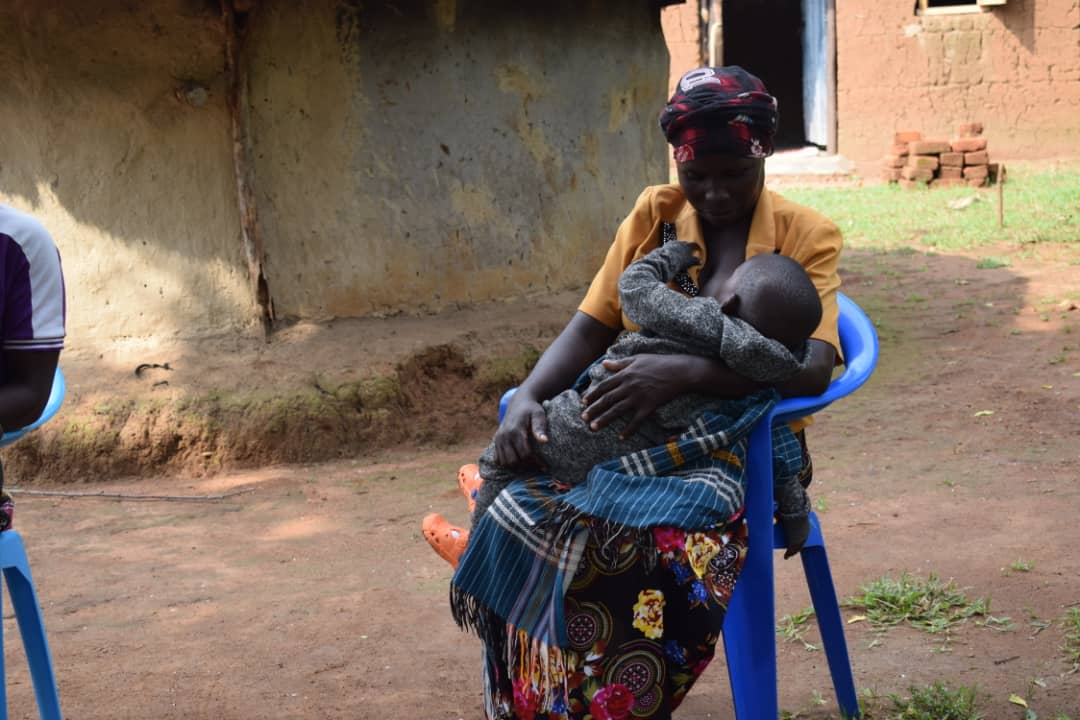 Florence lives in Buteba sub-county in Busia district, Eastern Uganda, a region where fewer than 30% of women exclusively breastfeed their infants to six months, and colostrum (the yellowish sticky breastmilk produced at the end of pregnancy) is discarded.
These traditions, combined with a lack of health workers to inform women and families of the importance and benefits of birth spacing and breastfeeding, cause women like Florence to have more babies before they are ready.
A few months before her sixth child, Emmanuel, was born, Florence spoke with a lead mother who told her about the benefits of and options for planning her births, including exclusively breastfeeding Emmanuel.  The lead mother was a volunteer trained by World Vision's Irish Aid-funded project AIM Health Plus.  A total of 320 Mother Care Groups, comprising 7-12 mothers dubbed Lead Mothers, have been formed and trained to support mothers and promote health-seeking behaviour, including breastfeeding best practices. The mothers meet weekly to educate both expectant and lactating mothers in their communities on how to breastfeed successfully. They also mobilise male partners to support breastfeeding mothers.
This five-year project, now in its second phase, runs until 2021. Its target is to reduce neonatal and child deaths by 20% and maternal deaths by 15% in areas where World Vision has maternal and child health interventions. Current progress trends indicate a reduction by 4% of child mortality rates within one and a half years.
Florence aims to exclusively breastfeed Emmanuel for two years to harness all the benefits breastfeeding has got to offer. "I want my child to be strong and healthy," Florence adds smiling. "I want him protected against infections and incidences of illness and hospitalisation."
Huge benefits of breastfeeding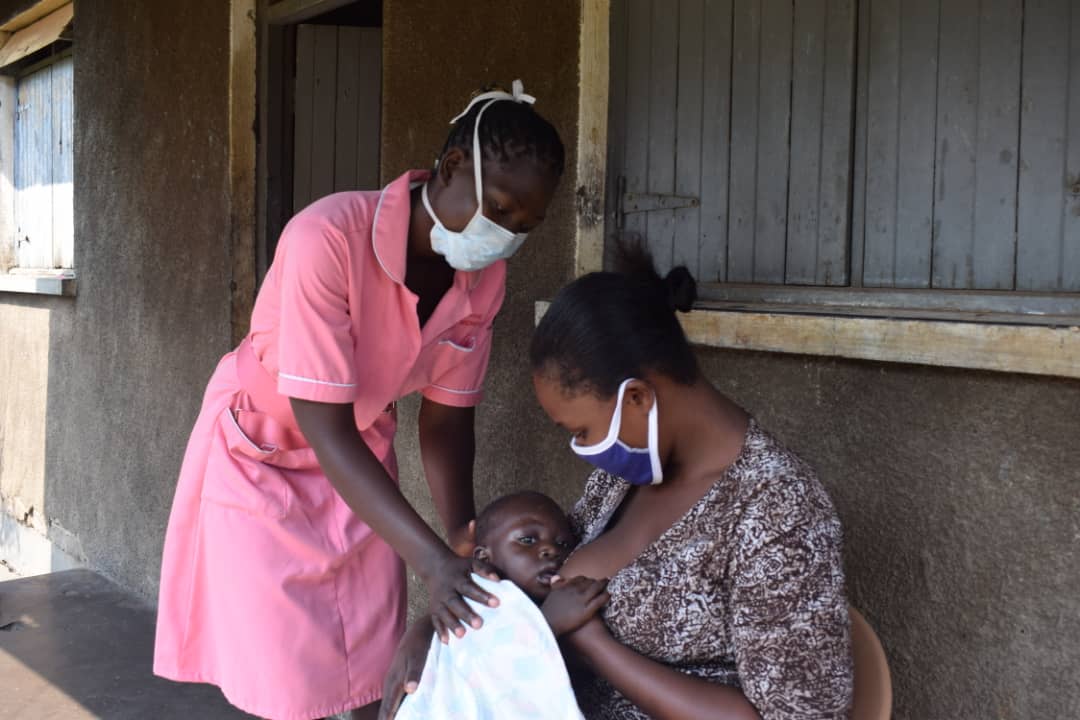 Studies show that breastfeeding reduces the risk of childhood illnesses, such as diarrhoea, gastrointestinal and respiratory infections. It is a natural method of family planning and also promotes sensory and cognitive development. Indeed, breastfeeding is an important vehicle for the attainment of Sustainable Development Goal 3 (to ensure healthy lives and promote well-being for all at all ages).
To maximize the benefits of breastfeeding, the World Health Organization (WHO) and United Nations Children's Fund recommend initiation of breastfeeding within the first hour of life; exclusive breastfeeding (the infant only receives breastmilk without any additional food or drink -not even water- apart from syrups and medicines); and breastfeeding on demand (as often as the child wants, both day and night).
The WHO guidelines assert that breastmilk is the natural first food for babies. It provides all the energy and nutrients that the infant needs for the first six months of life; and it continues to provide up to half or more of a child's nutritional needs during the second half of the first year, and up to one-third during the second year of life. The WHO also recommends colostrum, the yellowish sticky breastmilk produced at the end of pregnancy, as the perfect food for the newborn; this can be tapped through early initiation of breastfeeding.
Uganda's picture
The latest statistics for Uganda, however, shade a faint picture contrary to the WHO's recommendations. Only six in 10 Ugandan children below the age of six months are exclusively breastfed, according to the 2016 Uganda Demographic Health Survey. Similarly, only six in 10 mothers practice initiation of breastfeeding within an hour of giving birth. A slight improvement was recorded from 63% in 2011 to 66% in 2016. It is no wonder then that the under-five and infant mortality rates stand at 46.4 and 33.8 per 1,000 live births respectively, which is very high by developing world standards.
World Vision intervenes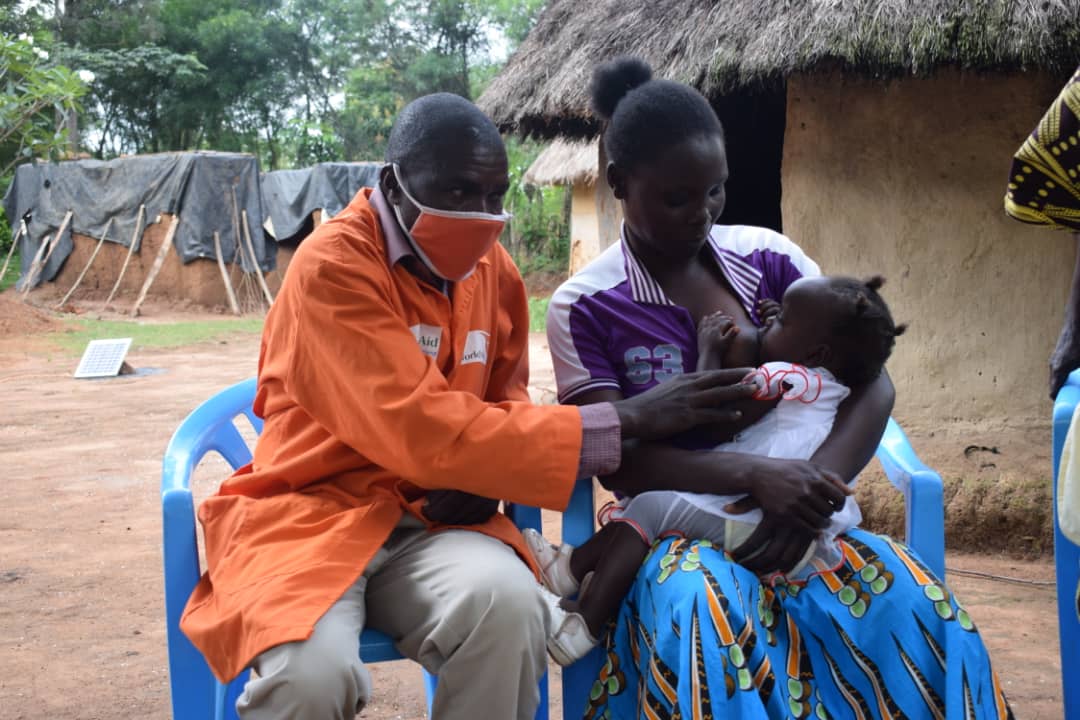 In line with WHO guidelines, World Vision is working with the Government of Uganda through the Ministry of Health; highly committed to enhancing breastfeeding. Through the Ministry of Health, World Vision launched the Baby-friendly Hospital Initiative (BFHI) in Uganda intended to encourage breastfeeding through education of healthcare workers in maternity and neonatal services. Other initiatives undertaken by World Vision include education of mothers on how to breastfeed successfully; mobilisation of male partners to support breastfeeding mothers; maternal, newborn and child health, and BabyWASH.
BabyWASH aims to improve health and wellbeing in the first 1,000 days of life by integrating water, sanitation and hygiene (WASH) with maternal, newborn and child health (MNCH), nutrition, and early childhood development (ECD). Ensuring WASH services are available and used before, during, and after childbirth have been shown to aid overall recovery and reduce maternal and newborn mortality, stunting, infections like sepsis and tetanus, and disease.
At the community level, peer counsellors or community health groups like Mother Care Groups, Village Health Teams, and nutrition groups have been formed and members trained to provide support to mothers in a bid to promote health-seeking behaviour including exclusive breastfeeding.
Mother care groups play a critical role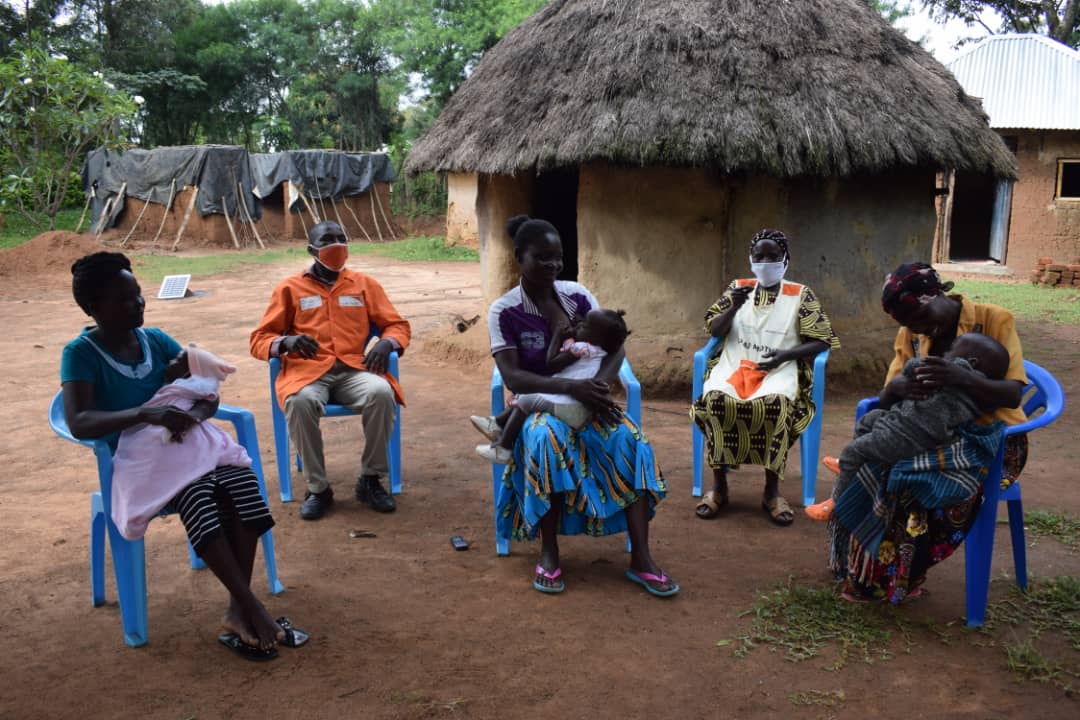 Since 2011, over 320 mother care groups have been trained under the AIM Health Plus project in Busia District to:
Visit pregnant women and new mothers in their homes and provide them with support, guidance, and advice at critical times, using World Vision's Timed and Targeted Counselling approach

Support pregnant women and new mothers to attend their check-ups

Advise on how to establish kitchen gardens and ensure both mother and baby eat nutritious food

Encourage and support immunisation

Get men involved; - help husbands and extended family to play their role in ensuring both mother and baby are as safe and healthy as possible

 
Armed with knowledge, strengthened health systems, and community and family support, many more women in Florence's community are breastfeeding their children longer and they can space their births adequately to greatly reduce the mortality rate. "When I look at Emma, I am convinced that he will live a healthy, happy life because I am giving him the best start with breastmilk," Florence concludes. "When he grows up I want him to be very clever."
 
-----
Story by Racheal Auma, Sophia Aloikin and Fred Ouma, World Vision Uganda