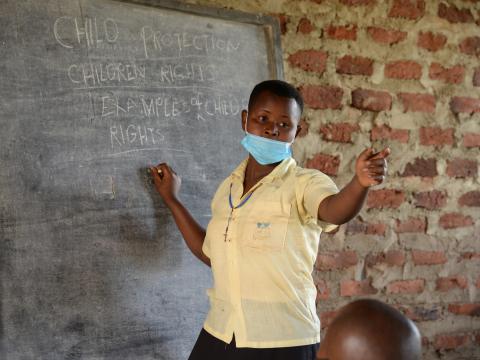 Rescued from child marriage, Juliet is back in school
Wednesday, June 16, 2021
Juliet, 18, is a confident student who excels at math, and an aspiring nurse. When she was 15, she stumbled and nearly lost her bearing. When her parents were away from home, the neighbour pounced — luring the young girl to elope with a 25-year-old boy she barely knew.
"I thought that with him life would be good", says Juliet. "The neighbour convinced me that the boy's family was rich and that he would provide clothes, food — everything — for me. And I thought, 'I can take care of him.'" He took her with him to another district.
Juliet's child marriage is not unique. One out of every four women in Uganda were married as children. Today while these figures can be partly attributed to the COVID-19 pandemic that forced schools to shut for over a year, high levels of poverty, negligence by parents and local leaders to protect children (especially girls) cannot be understated.
"It happens often because they don't feel loved and supported at home", says Margaret Ayebazibwe, a World Vision technical programme officer (Child Protection) in Uganda. "Instead, they look to a man to love and support them." Schoolgirls envy their married peers who get lots of attention as well as gifts, new clothes, and often babies.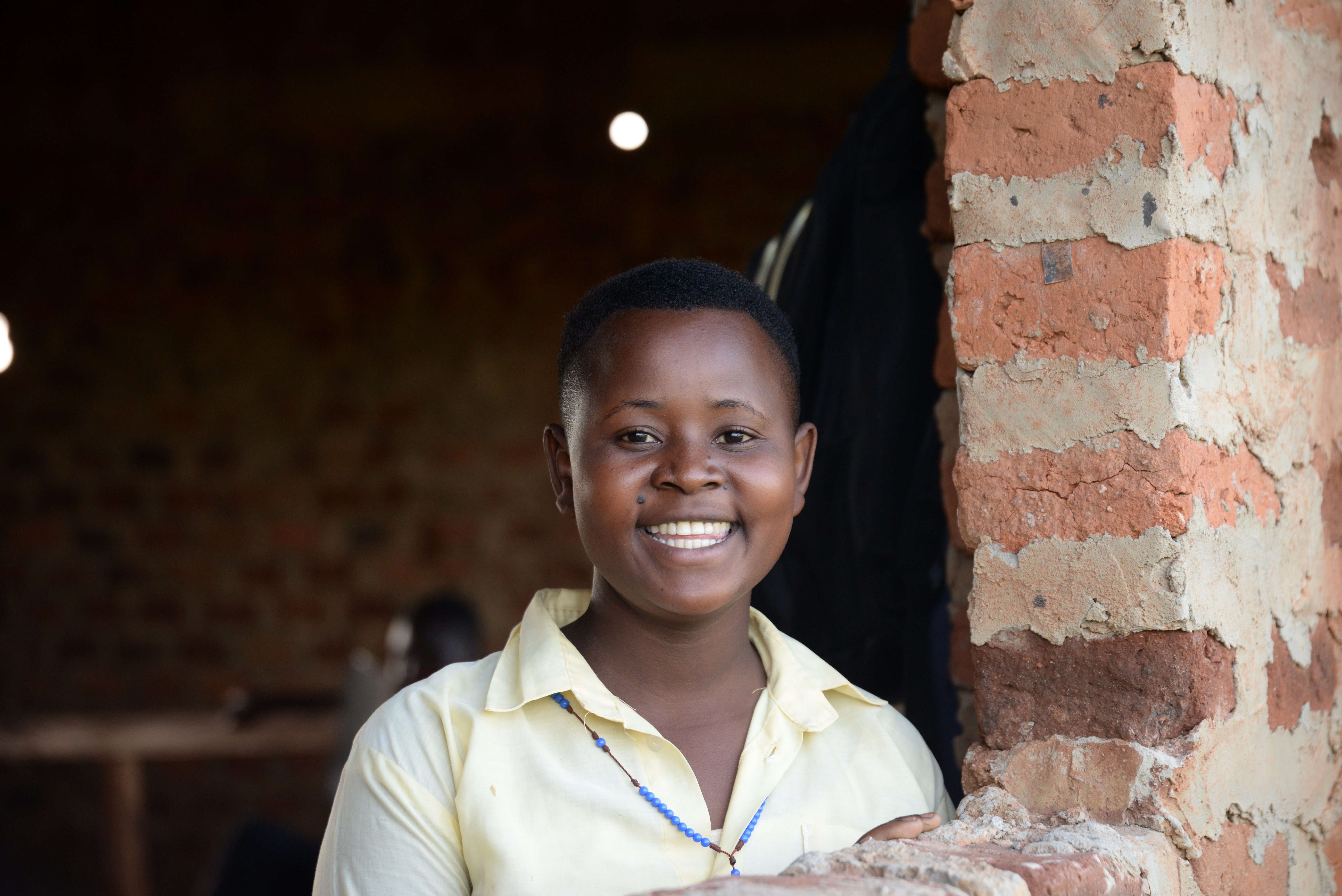 Many more girls than boys drop out of school starting in upper primary grades. Child marriage, pregnancy, and financial constraints are the most often cited reasons for leaving school.
Juliet quickly realised her mistake. "I like school very much, so I was sad. I insisted that I wanted to go back home. I didn't want to be married anymore", she says.
Though Juliet didn't know it, people in her community were looking for her; praying and working together to bring her home.
Acting quickly to rescue Juliet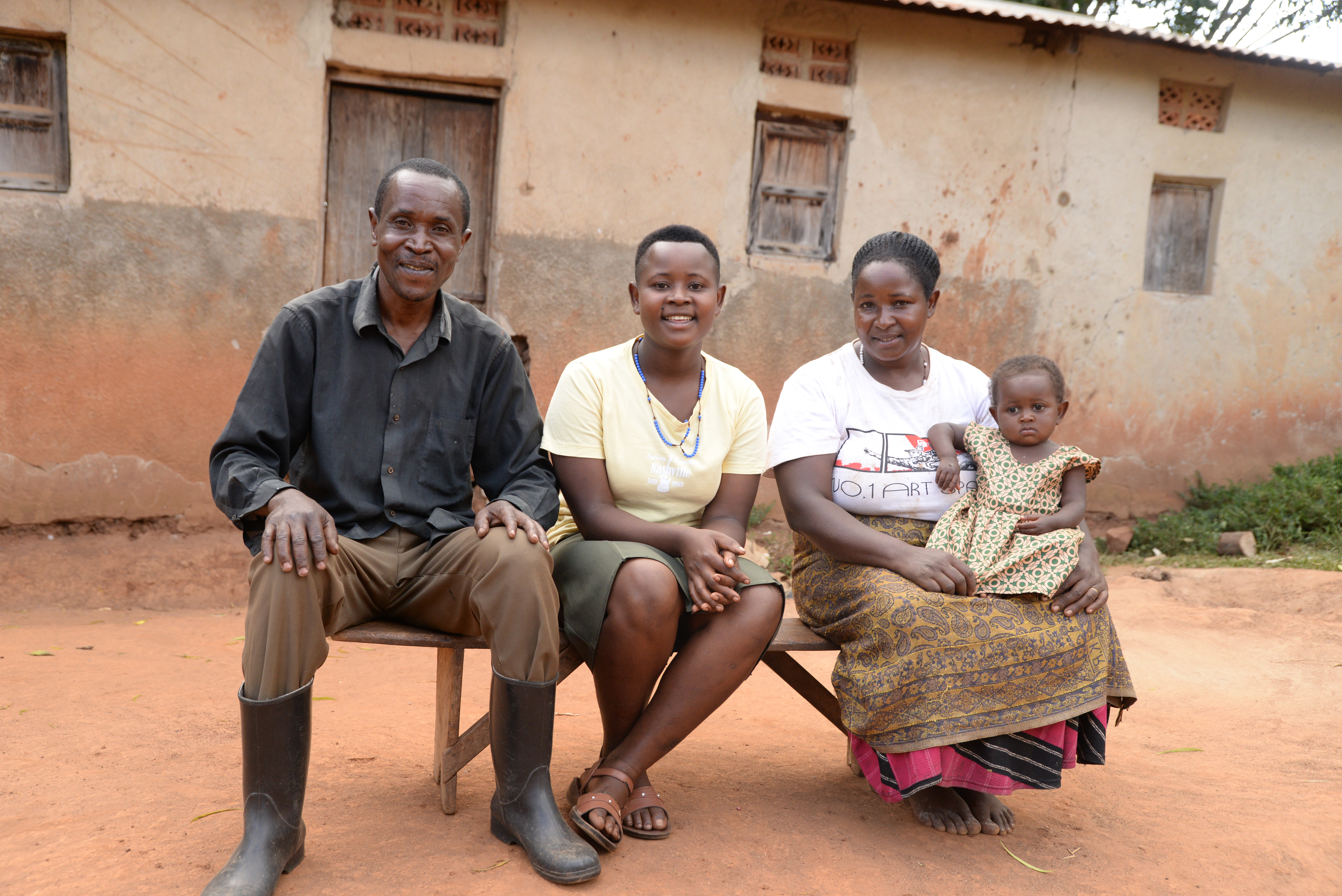 Claver Saturday is Juliet's father and a member of the child well-being committee in his community. When he realised that his daughter was missing, he knew what to do. "We were trained on child protection by World Vision, including how to end child marriage, [as well as] trained to include child protection, gender-based violence, and violence against women and girls in our homilies", says Claver.
With every intervention that World Vision implements, we require communities to elect a child well-being committee using a household clustering approach. These are usually a team of 15, usually half men and half women including children representatives, who are responsible for the long-term protection of children. They prevent and respond to issues that affect children and their families, as well as sensitise community members about children's rights. It is a huge responsibility, and it almost always comes without pay.
Even with the Government's ban on public transport to reduce the spread of coronavirus, the father of six girls and two boys, who is also a catechist, could not fold his hands. "We may be poor here, but my daughter was not going to find a better life there. Without education, she would end up poorer and unable to afford the basics", he says.
Before COVID-19 struck and led to the closure of schools, Juliet was a pupil in primary seven at a nearby school. Worried about her life, Claver wasted no time. He started devising ways to save his daughter. He filed the case with the Uganda Police and contacted Juliet's friends. He quickly found out the boy's name and where the couple had gone – the next district located more than 150 kilometres away from his home.
With the help of the child well-being committee, Juliet was traced to Kyengegwa district and reunited with her family.
Khadija Namyalo, the Police Officer in charge of the Child Affairs and Family Protection Unit at Kamwenge Police Station, says parents like Claver are now able to report cases to child well-being committees or police because of the multimodal awareness approach employed by World Vision. "We are also happy that we managed to get support from World Vision through the District Probation and Welfare Office to go to Kyengegwa, which is a long distance from here", says Khadija. "We involve cultural and religious leaders in our awareness campaigns about child protection and violence against women."
Working together to protect children
Once back home, Juliet was quickly taken for medical examination. "We took her for a medical exam and pregnancy test and she was fine. We don't want more girls to die or get diseases", says Claver.
Although Juliet's case was unique, the committee faces a challenge trying to educate parents who want to marry girls off. They are also helping to keep girls and boys in school when there is an unplanned pregnancy.
Now it is the committee's job to monitor Juliet's situation –but, not the committee's alone. Teachers, social workers, the police department's child and family protection unit, local government leaders, and other community members are all working together to intervene in cases of child marriage, gender-based violence, and rape.
Returning to school with new resolve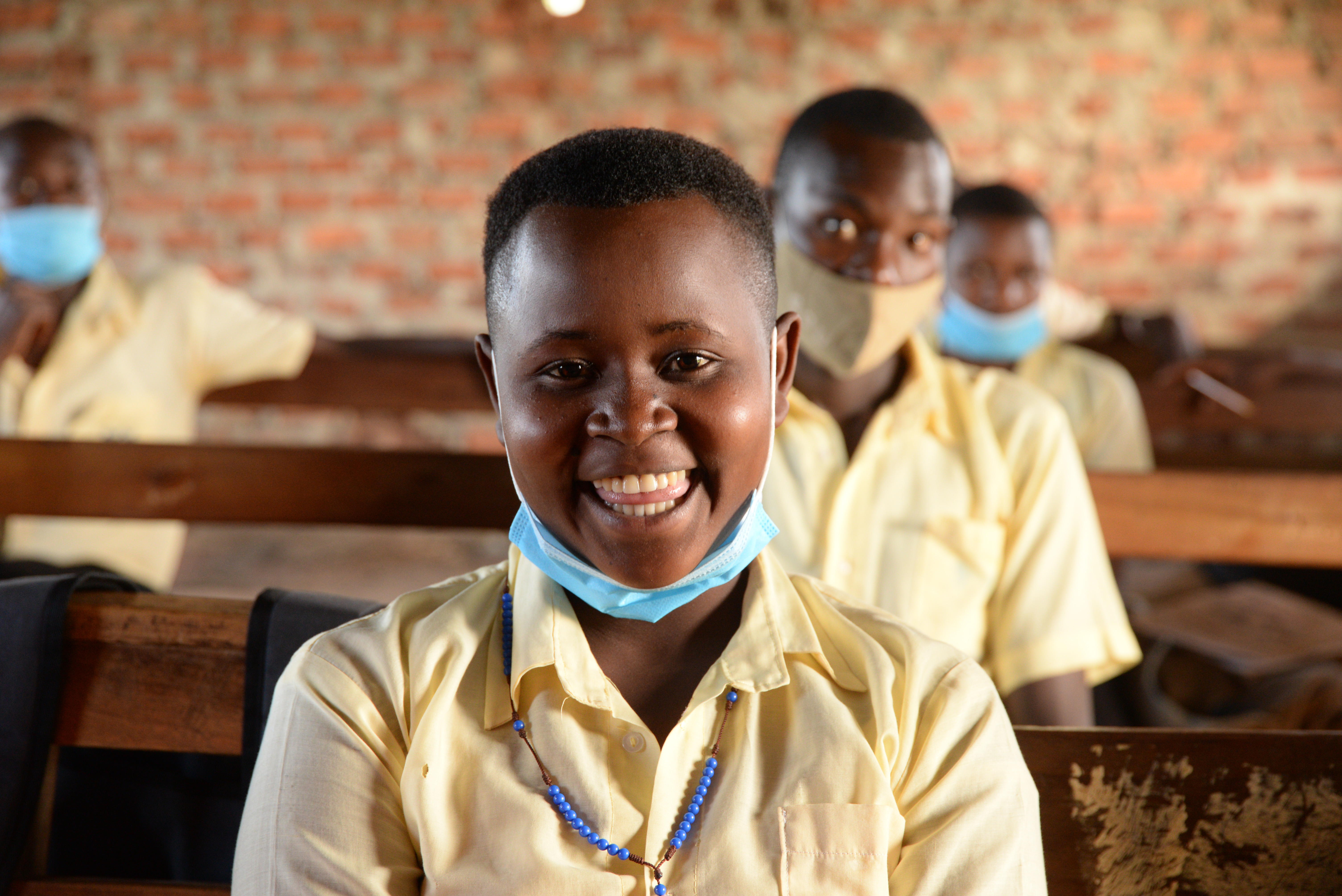 "When they came to get me, I realised how much people care for and love me", says Juliet, smiling through tears. "A lot of people encouraged me to go back to school. It gives me courage. If I'm educated, I can help my family. I want to achieve because these people see me as a champion."
Juliet still struggles to afford a secondary education. During the rainy season, she works with her parents.
"I look at the female teachers and nurses [I admire] and think, they were once girls like me", she says. "I see that they treat everyone kindly, with care and love. I want to be like that."
The love that Juliet has received inspires her to use her story to help other girls. Her message to friends is loud and clear: "What I want to tell other young girls is not to just go with it because it seems like an easy way out or a romantic wish. Go to school! That's the only thing that will give you opportunities in the future. Child marriage summarised into one word for me is 'Problems'!"
Ending child marriage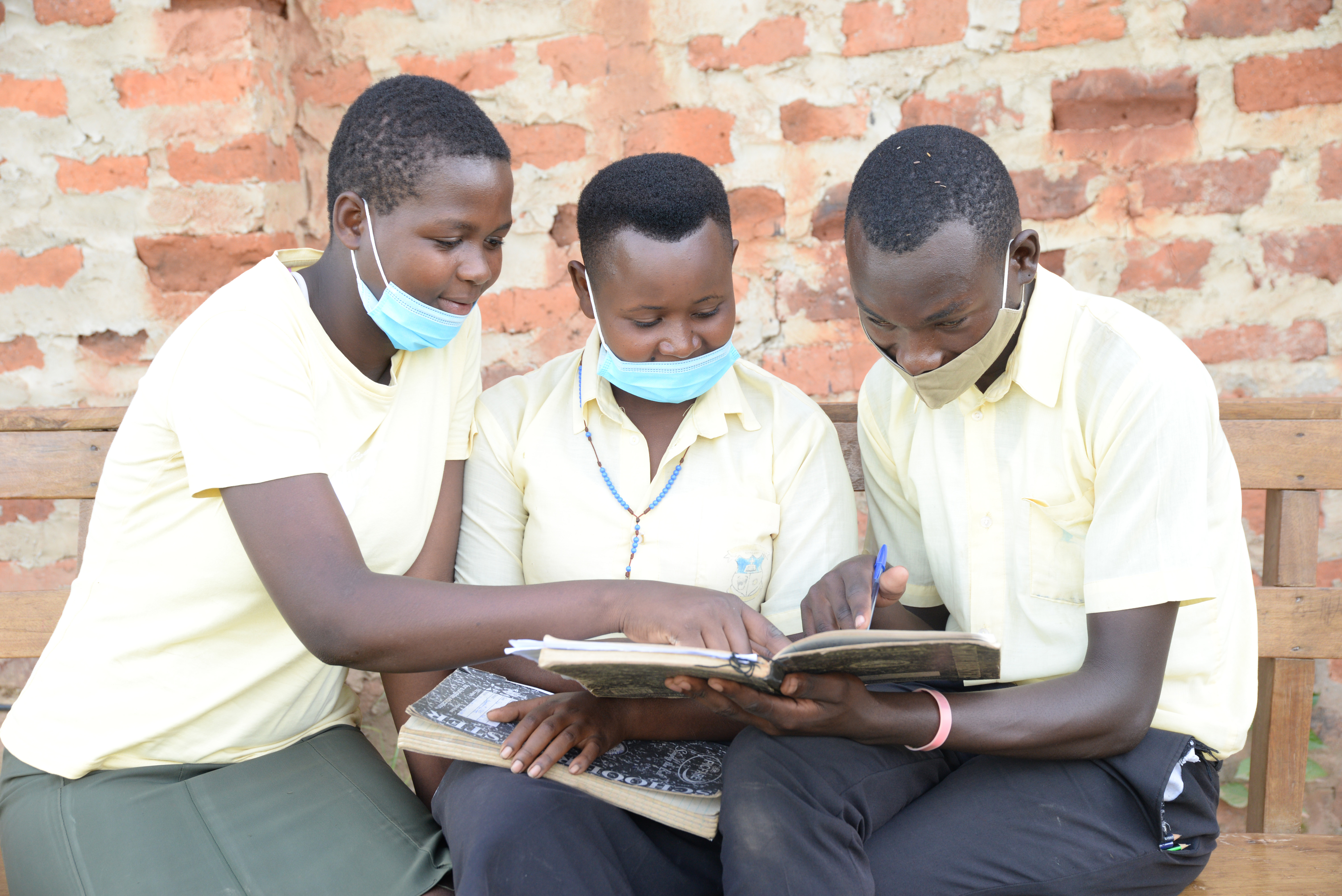 Around the world, 'normal' for too many girls is facing roadblocks that challenge their power, freedom, and equality just as they enter womanhood. Child marriage is an extreme example of such a roadblock, and one that often forces girls to drop out of school and become mothers before their young minds and bodies are ready.
World Vision is calling on people like you to stand with girls like Juliet to defy normal and help end child marriage. Together, we can support girls and boys in becoming empowered, confident to decide their futures.
---
By Fred Ouma - Development Communications Coordinator, World Vision, Uganda