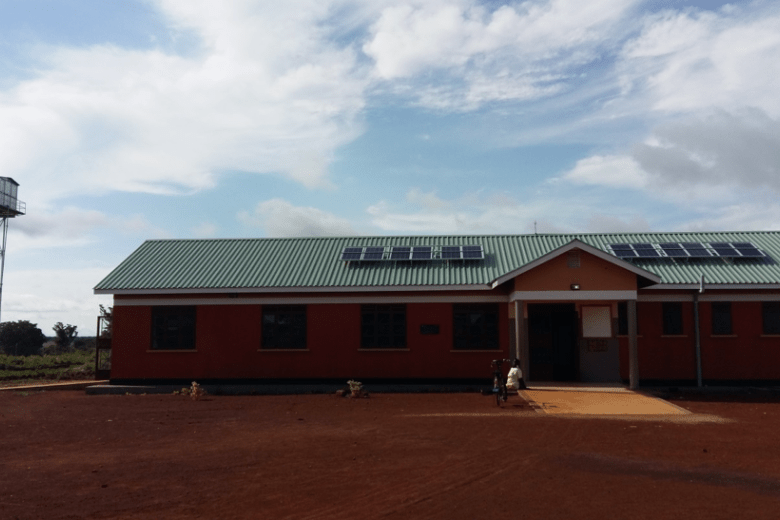 Running water improves service delivery at Pacer health facility
Tuesday, July 28, 2020
Dennis Omara, 37, a resident of Pacer sub-county in Agago District in northern Uganda was excited when his wife Flavia Aloyo, 29, conceived. He accompanied her to all her antenatal visits at Pacer Health Centre II and was assured everything was right. When his wife developed labour pains, he rushed her to the health centre in time. That was on Saturday evening at 8:40pm.
At exactly 4:45am on Sunday, Dennis was told his wife had developed complications and required an operation which the health centre could not perform. They were referred to Kalongo Hospital, situated about 15km away. Without an ambulance, a personal car or a friend to call on for help, they had to wait until daybreak to hire one. He hired a car at sh200,000 (estimated USD 55) to Kalongo and arrived at about 10:00 am that Sunday.
"We did not get any attention until around 3:00 pm on Monday," Dennis says amid sobs. "But it was too late. Our baby was delivered at 4:00 pm, already dead."
Each day in Uganda, more than 94 babies are stillborn and 81 newborn babies die. Despite the progress in the reduction of infant mortality from 69 deaths per 1,000 live births in 2006 to 43 per 1,000 in 2016, very little progress has been made as regards neonatal mortality. In fact, a slight increase was registered from 24 deaths per 1,000 live births in 2006 to 27 per 1,000 in 2017 (Uganda Demographic Health Survey 2016). Prematurity and birth asphyxia/trauma are major causes of neonatal mortality accounting for 27.9% and 28.6% respectively. 
Flavia believes that if Pacer Health Centre had a well-equipped maternity ward with running water, her baby would have been alive today.
"We knew what should be done, and we did it and did it right," she says. "We made all antenatal care visits where we were assured everything was fine. And when labour pains started, my husband who had been of great support throughout the pregnancy, ensured I was at the health facility in time to access trained healthcare workers, only for things to turn out in a way we never expected."
Celebrations nipped in the bud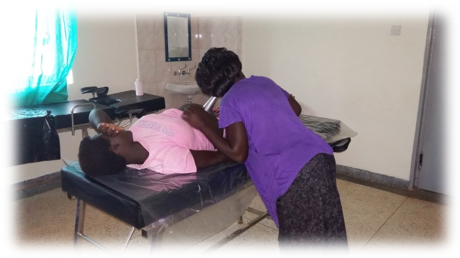 Childbirth is a major event for every family in Uganda, so when the baby or the mother dies, the celebration that was hoped for turns into mourning and a haunting pain.
Yet, it is within the means of modern society to ensure the safety of mothers and their newborns. Unfortunately, weak health systems and social support, misplaced government priorities, and harmful individual beliefs and choices make pregnancy look like a battlefield from where a mother is unlikely to return – and newborns sadly never see the light of day.
Most maternal and newborn deaths occur at birth or within 24 hours of birth. Almost all of these deaths occur in resource-scarce rural communities like Pacer, whilst they could be prevented. Access to a trained healthcare worker, along with basic medicines such as antiseptics and antibiotics, vital equipment and a clean environment to work in, can save the lives of expectant mothers and newborn babies. However, several health facilities in rural areas are under-equipped and under-staffed.
This was the case for Pacer Health Centre II before it was upgraded and equipped to handle basic emergency obstetric and neonatal care. The health centre is now open seven days a week but is less active on the weekend. The few health workers at the centre work 24-hour days. There are 12 people among the staff; six clinical officers, two nurses, one nursing assistant and three midwives.
Nora Arigo, an enrolled nurse, has worked at this facility for more than two years. Pacer Health Centre II is the only health facility in the area, serving over 20,000 people "from Monday to Monday," according to Nora.
A shot in the arm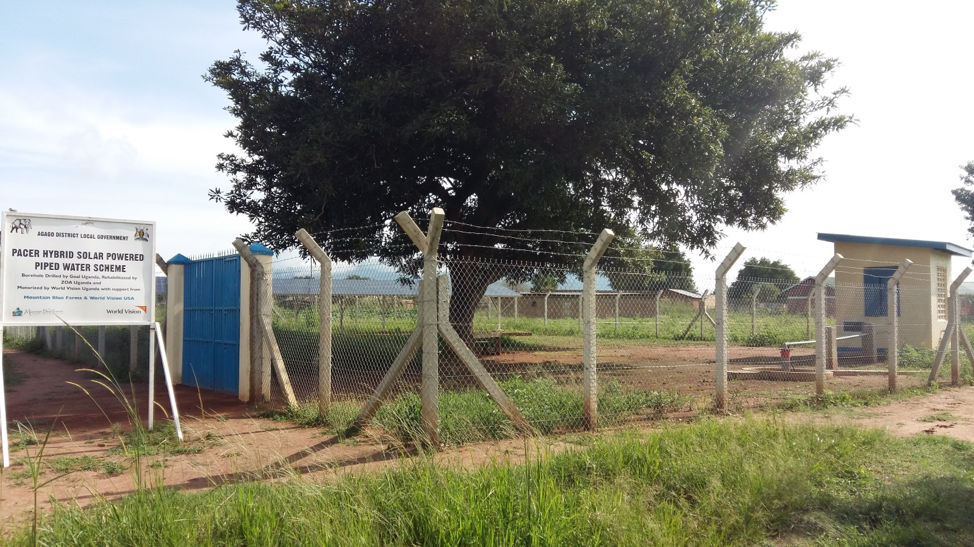 To stop women and babies from dying unnecessarily during labour, birth and the first day and week of life, key changes in the delivery of basic healthcare are urgently needed.
Driven by the desire to achieve good health for all, World Vision built and equipped a maternity ward and provided latrines, staff houses and a water system for the health centre. The organisation also recruited and trained the first healthcare workers to offer skilled healthcare on time.
Since getting the facelift, the centre has registered a significant increase in health-seeking behaviour, higher outpatient numbers and more women using antenatal services and giving birth at the facility. On average, Nora says they see 70 patients a day with 20 to 30 being maternity patients.
Nora also shares that through its partnership with World Vision, the health facility has registered successes: "I perform between five and eight deliveries a week and no mother or newborn has died here since I started working here in May 2017," says Nora.
When she arrived at the health centre, they could not conduct any operations because there was no water. The health centre was also crowded. World Vision built a new general ward with a maternity wing: "We cried out to God," she says. "We got water and more. We have a partner. We have a friend - World Vision."
Safe deliveries due to improved hygiene and sanitation have made community members, especially mothers, develop renewed confidence in the health system. In 2017, for instance, 40% of children were immunised. Today, the figure stands at 85%.
"Please don't stop," Nora appeals. "You're the only friend I have, giving positive results. You are different. You come down. You see. You experience. Mothers have a better experience here."
Pacer Health Centre II is one out of 52,857 health facilities in Uganda accessing safe water, courtesy of World Vision, to ensure clean water for everyone.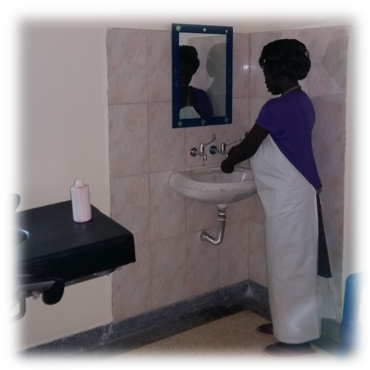 Serving beyond hospital boundaries
The solar-powered piped water system not only supplies clean and safe water to the health facility, but to neighbouring communities as well. Before World Vision's intervention, the only water for domestic use was fetched from contaminated ponds, hours away.
"There were worms in it, and it made all of us sick," recalls Beatrice Lawil, a mother of two. "My son, Nixon, got so bad that he couldn't sleep.  I remember one time he was rolling around in his bed, sweating. He said, 'mummy, I have a worm in my stomach.'"
The bacteria in the water was even more of a problem for Nixon's little sister who ended up in the hospital with severely inflamed intestines. 
Today, Nixon and his baby sister are healthy and happy.
"You have rescued my family from diseases," says Beatrice. "My children are healthy. They can drink clean water and I don't have to worry about their intestines getting infected anymore."
Nixon, touching his stomach, says: "I do not have a worm in my stomach because I drink clean water. I love this water. I don't worry about being dirty and sick."
"I learned that it was God who helped us through World Vision.  He gave us hope and new life through you!" Beatrice concludes.
Access to clean water, sanitation and hygiene gives children and their families a chance to flourish. World Vision is building family and community water systems that provide clean, reliable water in the needy communities of Uganda. In 2019, more than 105,630 communities were reached; changing the lives of 178,540 people, out of which 98,197 were children. In addition, a total of 34,271 new people accessed water, sanitation and hygiene emergency services.
----
Story by Fred Ouma, Development Communications Coordinator, World Vision Uganda