Safer deliveries for women: Equipping Uganda's hospitals to provide quality maternal care
Monday, July 5, 2021
Although Uganda has made progress in reducing maternal deaths over the last decade, it still has a high maternal mortality rate, with 336 maternal deaths for every 100,000 live births. However, attitudes toward home births—often a risky situation for women in labour—are changing.
"I delivered my oldest son at home", says Brenda Ayugi, a 33-year-old mother of six, who lives in Uganda's Oyam District. She delivered her second baby at home and developed a terrible headache that lasted for days. She didn't know it at the time, but she had eclampsia, a life-threatening condition. "I thought that it is only natural to deliver at home", she says.
In 2012, Brenda gave birth to her third child at home and, as there was no trained health worker to manage the bleeding, she developed postpartum haemorrhage. Brenda's husband took her to Atipe Health Centre II, but she was transferred to Aber Hospital –a bigger facility located a two-hour walk from her house.
Brenda delivered her fourth child in the district hospital's maternity ward at Anyeke Health Centre IV, but it was so cold and uncomfortable, especially for nursing a new baby. She vowed to deliver her next child at home. "I had heard stories from other mothers that the maternity ward at the district hospital was not well equipped. I had to confirm it myself and decided it was not worth the effort to go back all the way to the facility if it wouldn't be better than staying home."
With safer deliveries at facilities, fewer women choose risky home births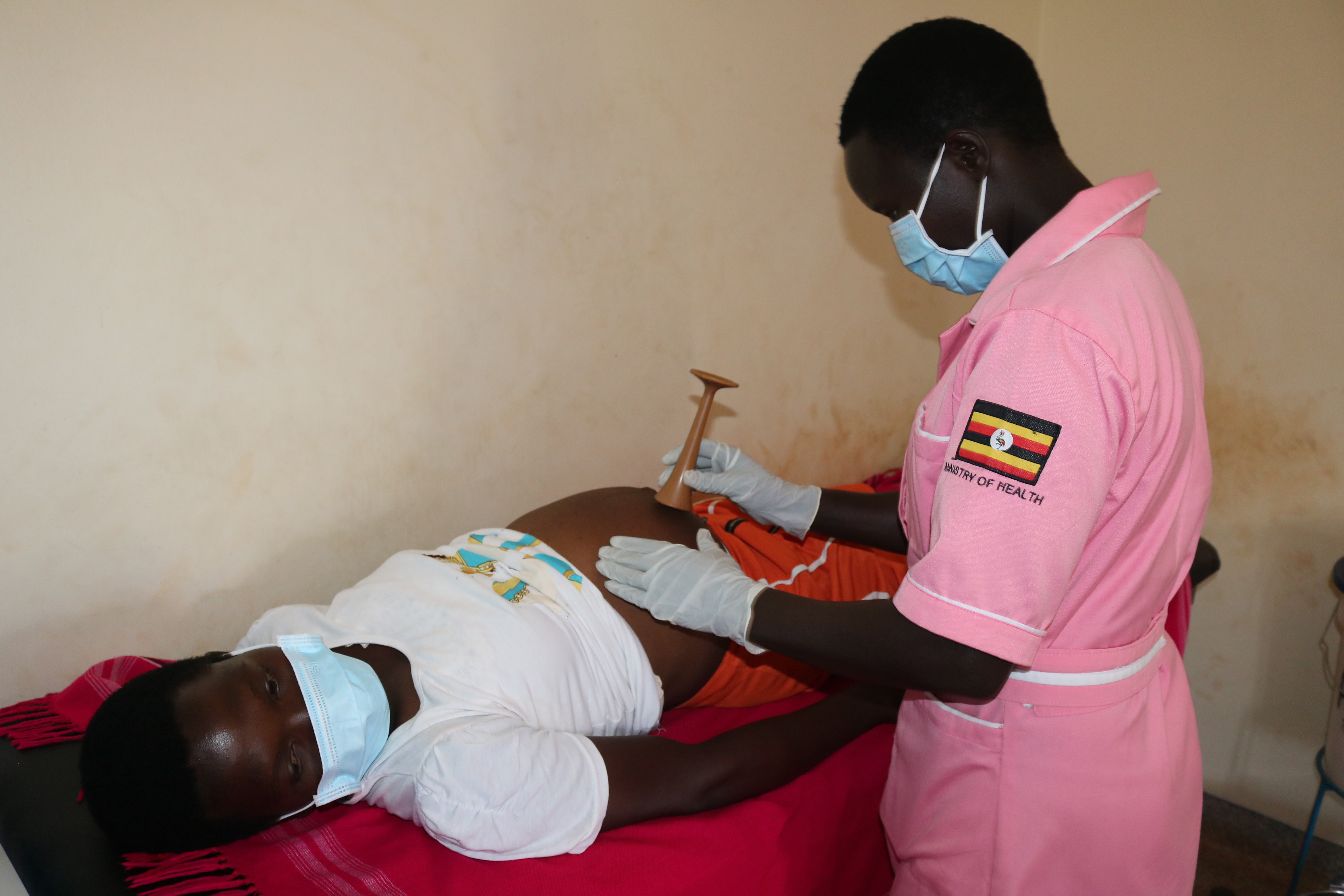 World Vision, through its Northern Uganda Health and WASH Technical Project (NUREP), partnered with district local governments, primary health care centres and communities to address some preventable causes of maternal and child deaths: delays in seeking maternity care or reaching a health facility, and lack of high-quality care once at a facility.
The Australian-funded project focused on developing, equipping and upgrading four health facilities in the districts of Oyam, Kole and Agago in Northern Uganda. The health facilities are Opetta in Kole, Pacer in Agago, and Atipe and Acimi in Oyam. The initiative aimed at increasing access to, and use of maternal and child health nutrition as well as water, sanitation and hygiene services and practices in the communities once impacted by the 20-year Lord's Resistance Army war.
In 2015, the project conducted an assessment of health facilities and found that many were understaffed, under-equipped and short on infrastructure and medical supplies. They also suffered from poor-quality control and managerial oversight and even lacked running water.
World Vision, working with the three selected district local governments, trained midwives, nurses, clinicians, community health workers, and other staff who are part of health service chain in perinatal care—including how to manage complications—and provided supportive supervision for health workers and mentoring for facility managers. The project also upgraded maternity wards with new equipment and supplies, and worked with health facility managers to improve the quality of care.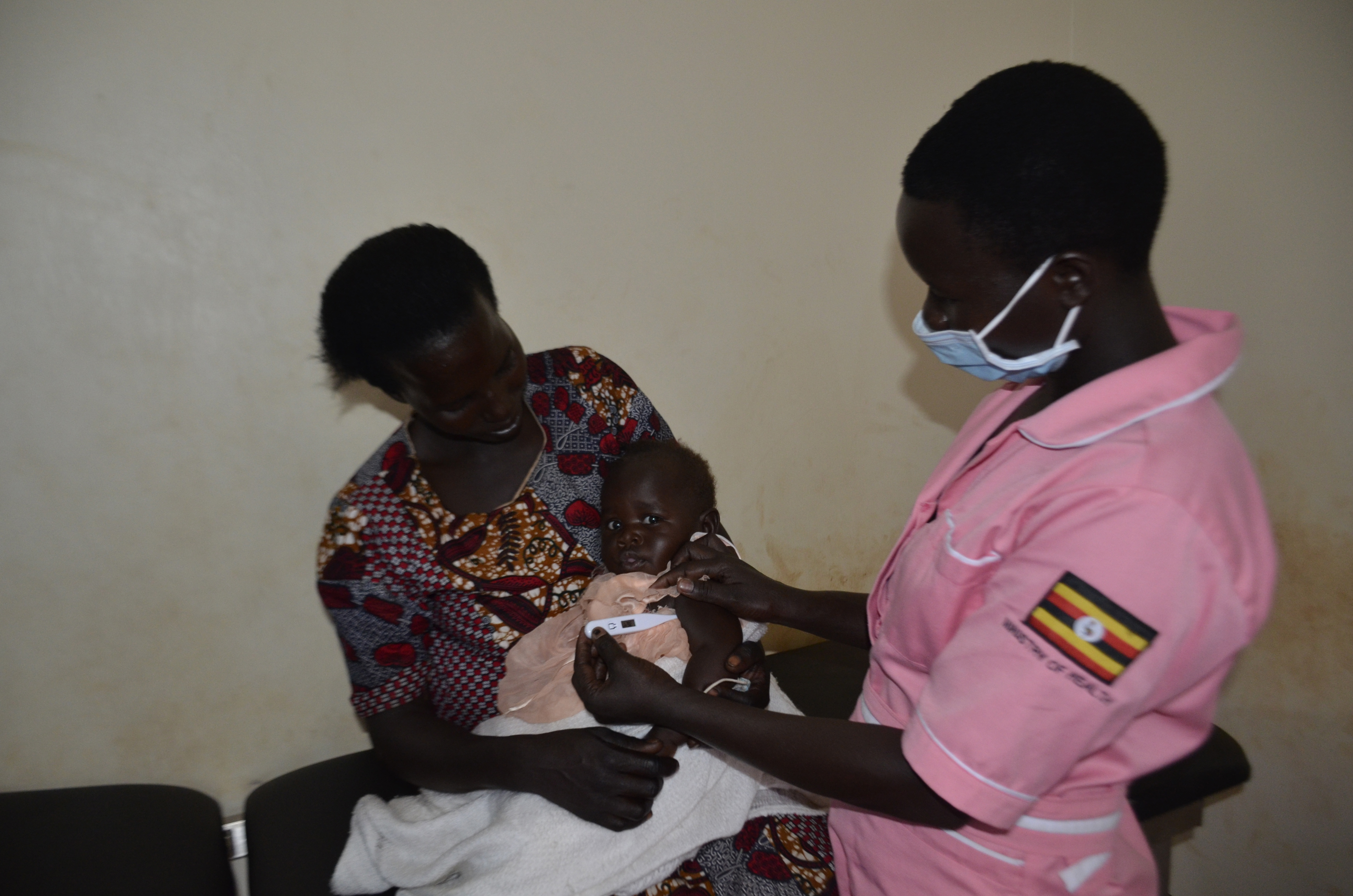 "These (community health workers) are very supportive", says Jackline Akite, an enrolled midwife at Atipe Health Centre III. "They are our entrusted marketeers and the bridge between the community and the health facilities."
One of these community health educators is Brenda's neighbour, who explained to the couple the risks of home births, and that the reconstructed Atipe health facility and trained staff were now ready to help women deliver their babies safely.
Brenda gave birth to her fifth child in 2018 at Atipe Health Centre III in Oyam District, which was fully reconstructed and equipped, clean and warm with running water. And, with the training of medical staff, Brenda had safe labour and delivery. "It was a joy to give birth at the hospital that has clean water and where I could clean myself and the baby after giving birth", says Brenda. "I felt safe and cared for by the staff, and the experience was a good one. I have started to ask myself: Why would I deliver children at home?"
And in October 2020, as if to prove her trust in the quality of health services, Brenda once again chose to give birth at Atipe Health Centre III. "I had been meeting with my community health worker", says Brenda. "She would tell me about the improvements that World Vision had done to the health facility, and so I decided I should come for another great experience."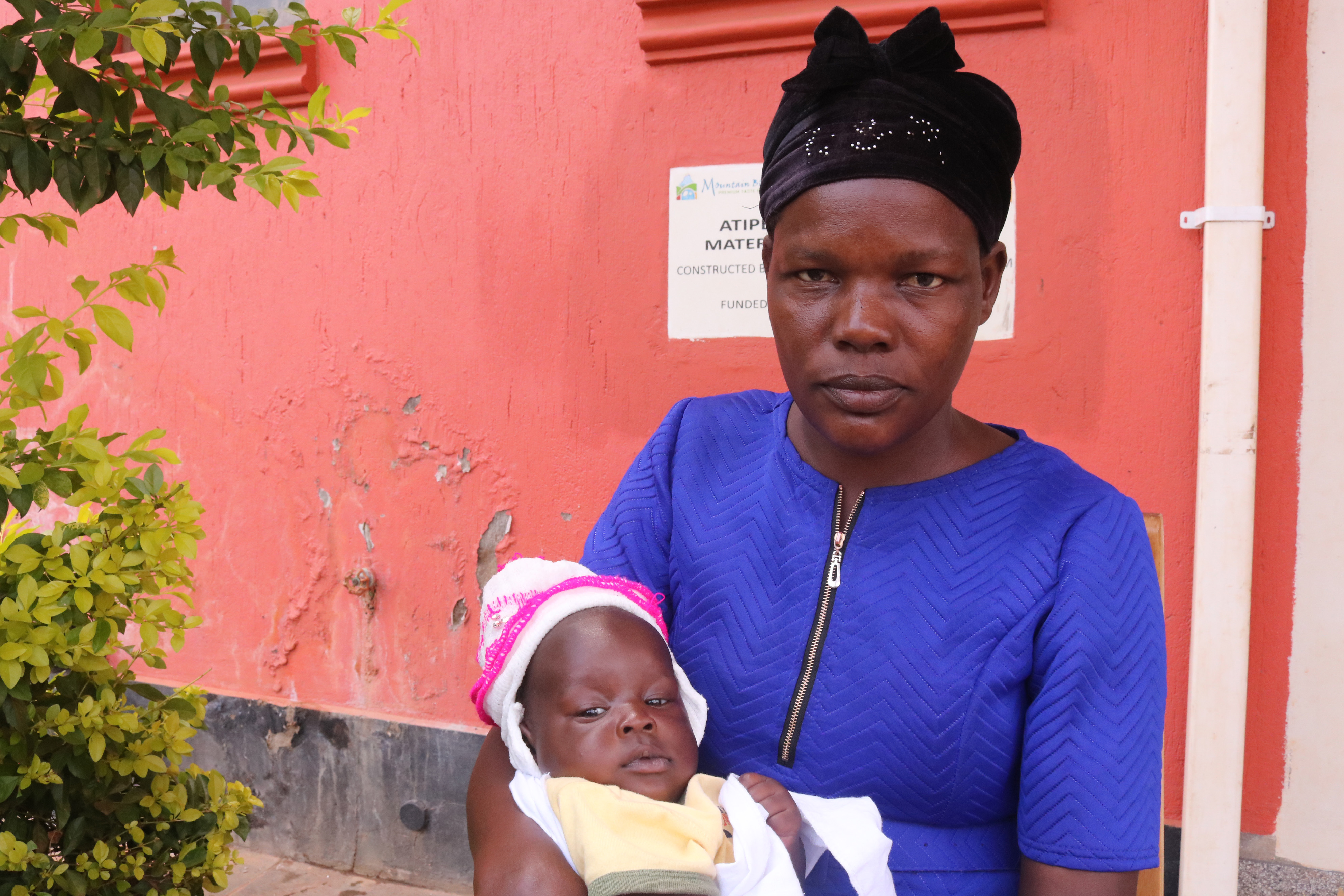 She adds, "It's true –everything is changed at Atipe Health Centre III. I ask expectant women not to risk their baby's and their own life, giving birth at home. Atipe health facility is here with staff ready to attend to you every minute, check your blood pressure, help when there is rupture of the uterus, or during bleeding."
With both experiences of giving birth at home and at the health facility, Brenda encourages all expectant mothers not to wait until the time of delivery to visit the hospital. "If I have future children, I have no doubt that I would attend all prenatal care visits and come back to the facility in time for delivery. I am happy to give birth at Atipe Health Centre III because it's a different facility from the one World Vision found. It's the epitome of hygiene and quality services. The staff are just the best in the whole world—so friendly and caring."
Today, thanks to World Vision, all the four health facilities where the project provides active support have seen significant improvements. Atipe Health Centre III leads in statistical evidence: The number of home births in the district decreased from 6.3% to 3.2%, and postpartum haemorrhage decreased from 1.3% to 0.8%. In other beneficiary health facilities, improvement increased between 15% and 70% across 131 indicators.
---
Written by Fred Ouma – Development Communications Coordinator, World Vision in Uganda