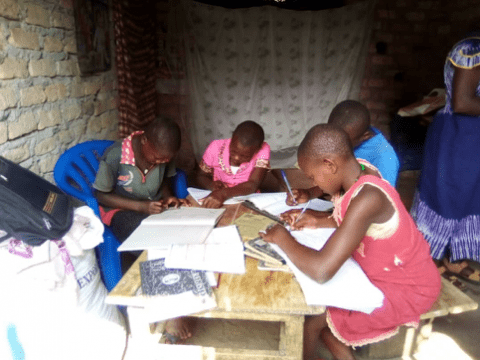 Supporting children to learn in the midst of COVID-19
Wednesday, September 9, 2020
By Maxine Kampire & Charlotte Muhwezi
Following the onset of the COVID-19 pandemic, a lockdown was declared in March. As a result, 15 million students in Uganda have been affected by the closures of schools imposed to contain the spread of the disease. With this Education gap, World Vision, in partnership with Ugandan communities where we serve, is supporting children to learn from home. This has been efficient because of the community education systems that were already in place. Some of these are the community learning centres within our Area Programmes.
Community Learning Centres
In Kasambya Area Programme, Kibaale District, World Vision helped to put in place over 72 community literacy centres with an enrolment of over 4,000 children. To manage the centres, close to 600 community members were trained at parish level as literacy volunteers. This enabled them to support favourably with teaching children at household level. To make this more efficient, World Vision provided the children with reading materials like textbooks.
The literacy volunteers, while observing COVID-19 standards of operation, mobilised parents and children within their neighbourhoods to support literacy activities from home. This has been a great tool in protecting children. A report published by Joining Forces, a coalition of child-focused organisations of which World Vision is among, highlighted the increased concerns on child protection since the outbreak. The economically-straining situation has given way to a rise in violence against children including child labour and marriage. Through these centres, children are kept engaged, productive and protected. This is done through reading, drawing, sewing for fun, making crafts among others.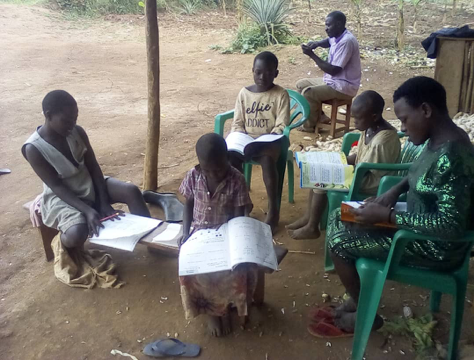 Radios
In response to the COVID-19 effects on education, the Ministry of Education & Sports started a "homeschooling programme". The Government distributed learning materials to primary and secondary school students through newspapers, TV, Radio and online.
These learning materials were, however, not accessible to students in far-to-reach and low-income households. In response, World Vision's Area Programmes provided households with radios to facilitate their radio learning programmes. With this, children have been able to keep learning and engaged amidst the pandemic challenge. World Vision's hope is that by the time children are back to school, the learning culture will still be of memory. In the meantime, we continue to work towards ensuring that no child is left behind.