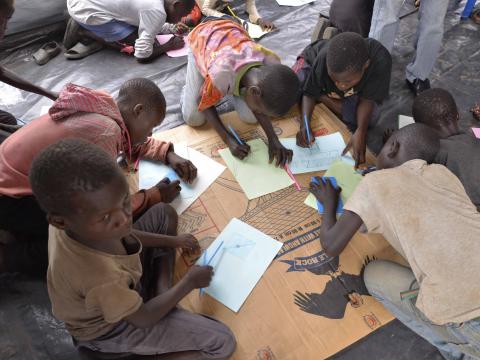 Psychosocial support for Congolese refugee children
Wednesday, September 2, 2020
By: Derrick Kyatuka, Communications Officer, Uganda Refugee Response
 
As the World went into lockdown, staying at home to keep safe, thousands in the north-eastern part of the Democratic Republic of Congo were forced to flee in search of refuge. Ethnic clashes drove families out of their homes towards closed borders. As they journeyed, the refugees –majority of whom are women, children, and the elderly– endured terrible situations to survive.
With refugees at her doorstep, Uganda opened her border in Zombo District to over 3,000 refugees. 65% of these, are children. The new arrivals entered the country after the Ministry of Health carried out COVID-19 testing and confirmed none tested positive following the mandatory 14 days of quarantine. Currently, most of the new arrivals are at Imvepi Reception Centre in Terego District. Here, they receive relief and go through the registration process before moving to the settlement.
As the refugees settle, their emotional and mental health is crucial. Many of the new arrivals narrate distressing accounts of indiscriminate killings, looting of homes, and intolerable conditions. These experiences take a toll on the refugees; especially children. The harm suffered by refugee children is not limited only to traumatic experiences suffered while in Congo or in transit to Uganda. It is also prevalent in the refugee settlements where child protection and coping mechanisms are not in place.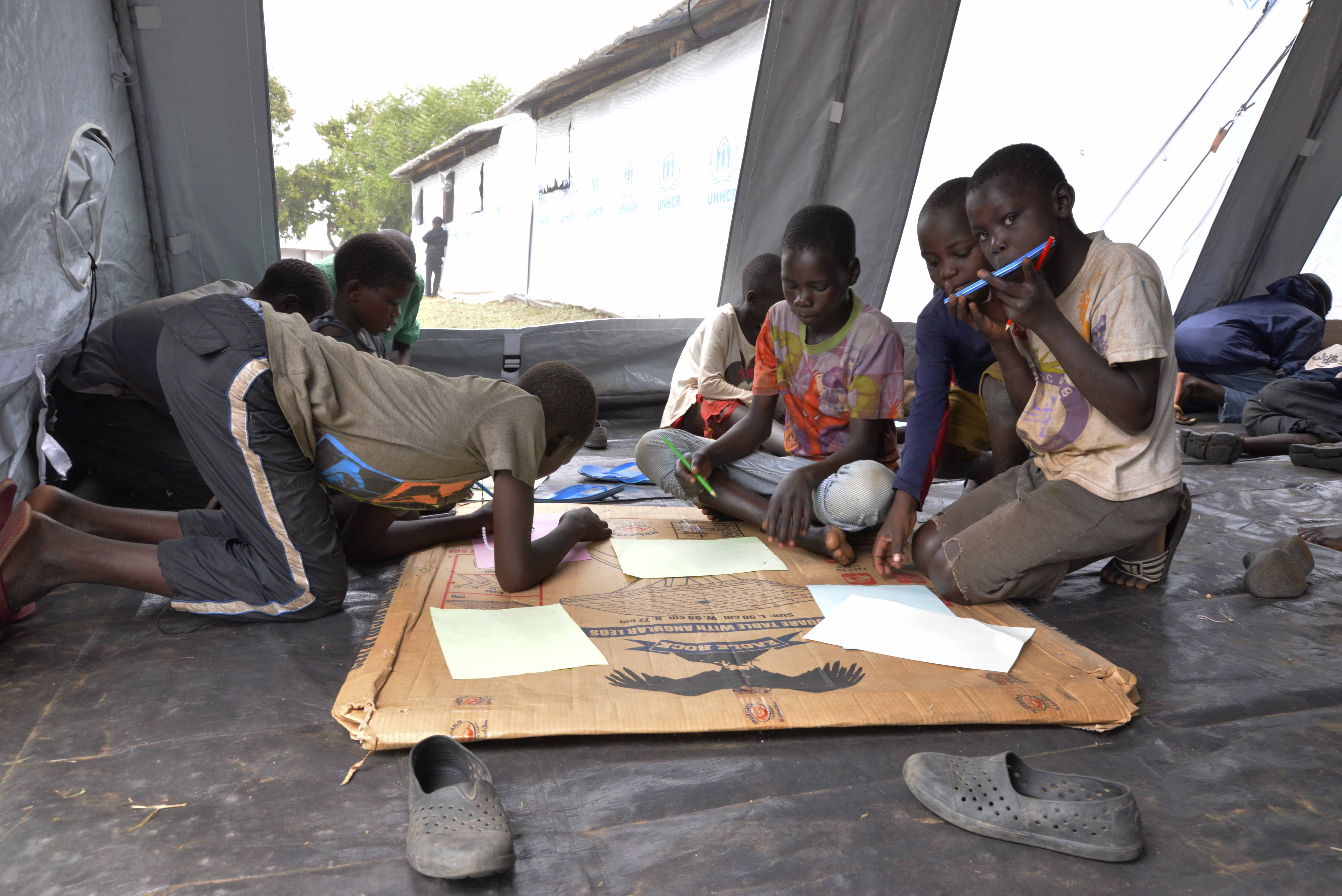 At the Imvepi Reception Centre, World Vision is providing psychosocial support to children at one of the Child-Friendly Spaces within the settlement. Children are able to find positive ways to cope with their trauma through drawing, singing, dancing, and playing games.
According to World Vision's Child Protection Assistant, Leah Akankwasa, there are about 390 children being supported with psychosocial services since August 2020: "The children love the games and therapy sessions we organise and they freely interact with their peers. We have grouped the children according to age to effectively reach out to them. Children that had been miserable and stressed can now smile because of the different activities we engage them in," Leah says.
After having their breakfast at around 9:00 am, children are directly involved in rehabilitation activities according to their age groups. Children below five years are mainly involved in programmed learning that involves indoor games, reading, and writing letters and numbers.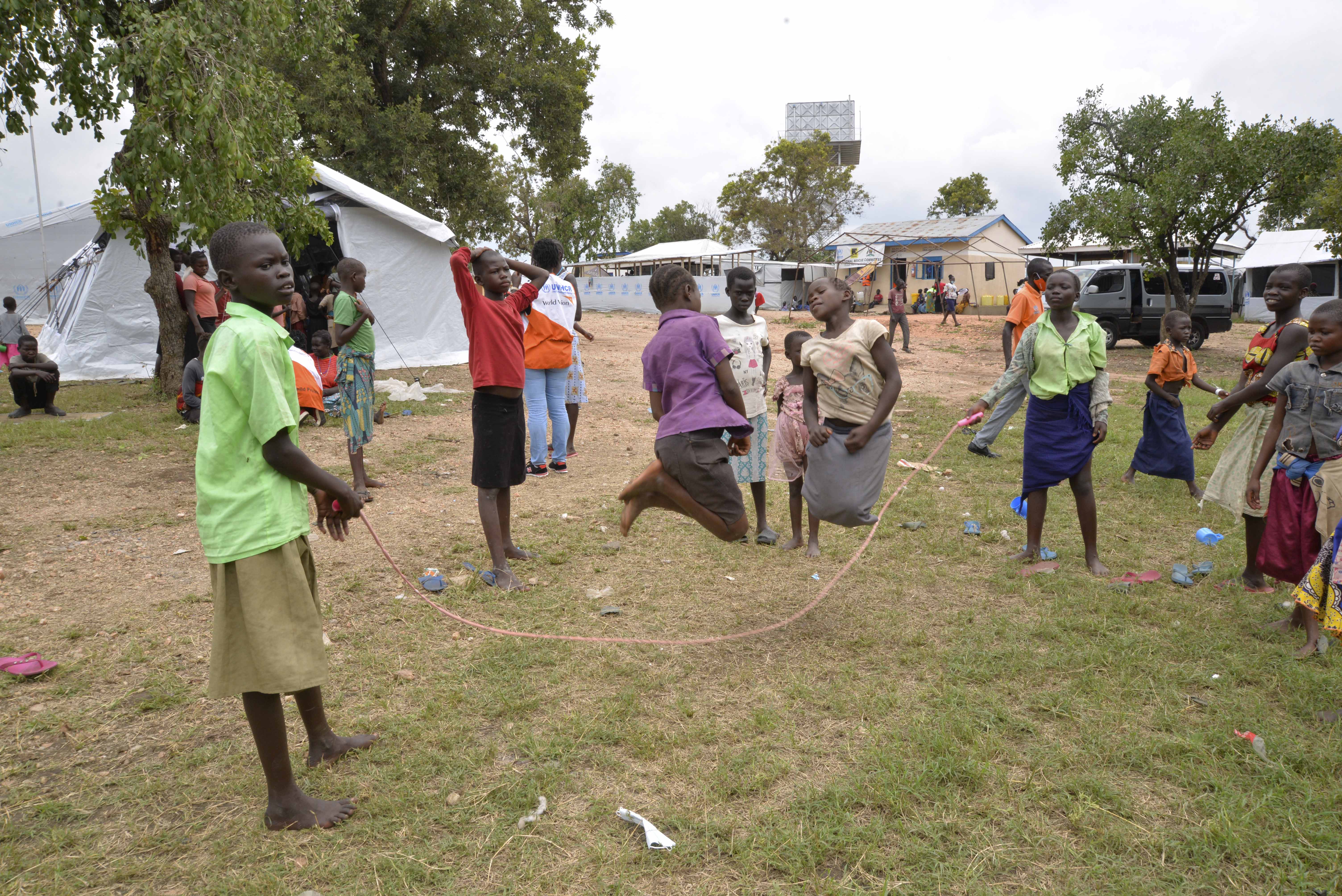 "For children aged six to 10 years, they are mostly involved in outdoor games like running around rolling tyres, swinging and skipping ropes. For the adolescents, they like music, dance and drama, football and netball. We also talk to the adolescents about personal hygiene and counsel them. Our activities run from 9:00 am up to 5:00 pm," Leah explains.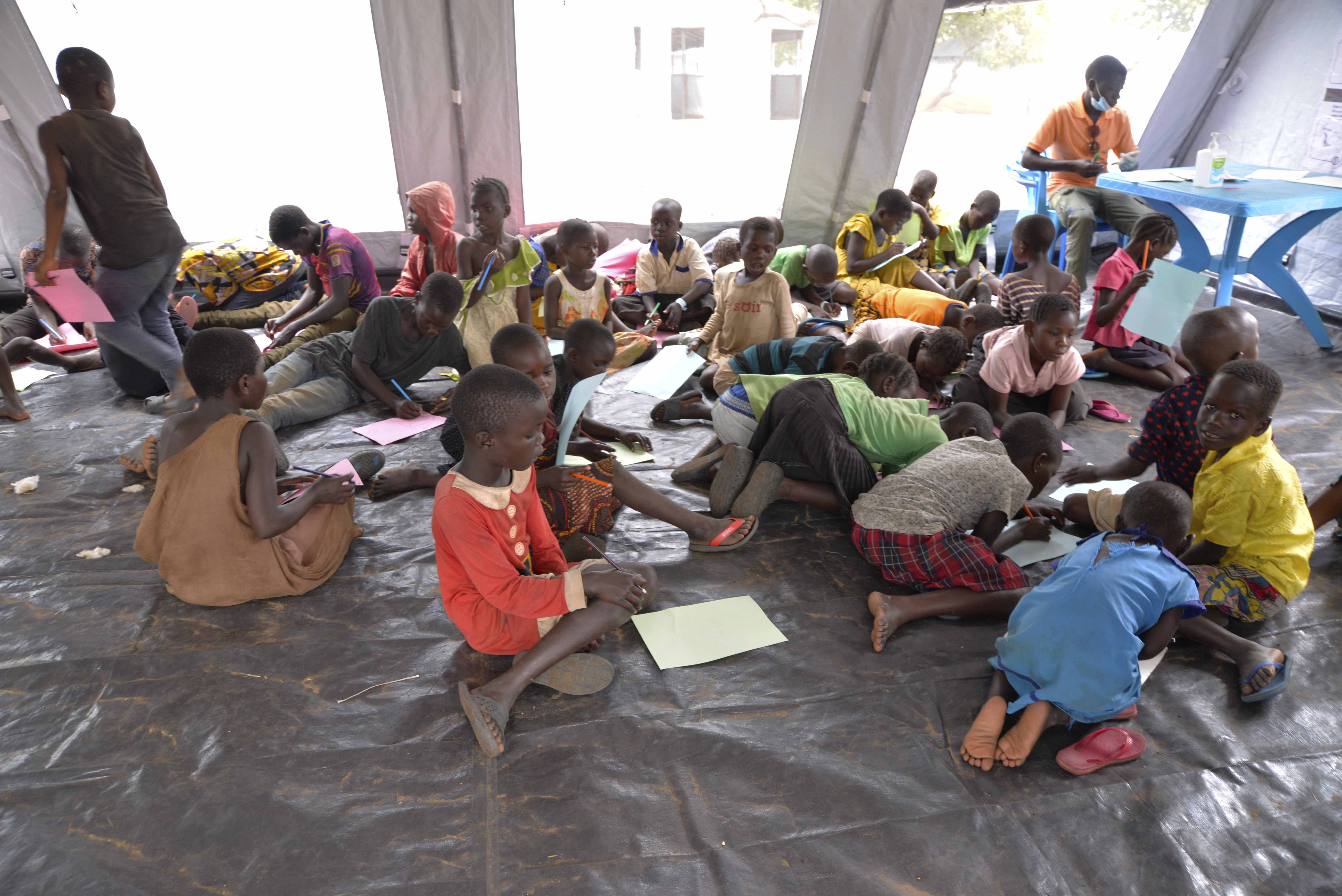 She adds that parents are also shedding off stress. "With the age grouping of children, parents have enough time to concentrate on other personal responsibilities and have a restful mind. Majority of the women are involved in plaiting each other's hair and washing clothes as their children play."
World Vision has been providing psychosocial support to refugees in the Uganda refugee response since 2014.