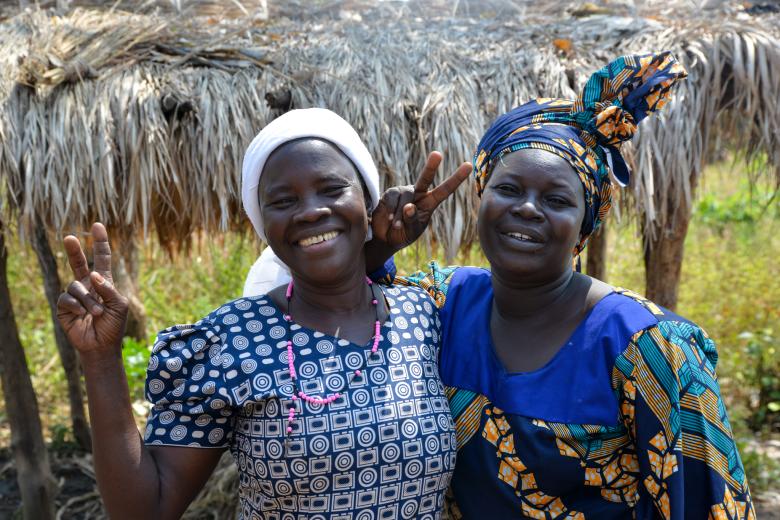 Unity in diversity changes the fortunes of refugees and host communities
Monday, February 17, 2020
By Aggrey Nyondwa Kikobera, Communications Official, World Vision Uganda
On a very bad day in December 2016, Annette Mura had nothing to eat or feed her then four children. As the children cried out in hunger, Annette, a refugee from South Sudan, looked at her children and wondered what would become of them. The ration they had received from the World Food Program (WFP) was long depleted. The stark reality was that the family of five was going to be hungry for the next couple of days.
Today, Annette has six children. The family lives in Maji III Refugee Settlement in Adjumani District in the West Nile region of Uganda.
Maurine to the rescue
With nothing left to do, Annette decided to sell the few clothes she had to get money to buy some food for her children. What started as a terrible December day turned out to be one of her greatest when she met Maurine Mania, the lady Annette wanted to buy her clothes.
Maurine is a Ugandan from the host community of Iyiri Central near the settlement.
When Annette approached Maurine with her clothes and explained to her why she was selling them. Maurine was shocked, wondering why Annette had to give up her clothes to raise money for her family. Maurine's response would change Annette's life forever.
"She looked at me with sadness and smiled. I wondered why, so I started weeping. She told me I didn't have to sell my clothes," Annette recalls.
Maurine offered to give her food from her own garden - enough to feed her children for a few days. She also offered Annette a piece of land on which to cultivate crops for her family.
"It was sad to see a fellow woman selling clothes to buy food. I was very touched and vowed to help in whichever way I could. I didn't even think twice when giving her land," said Maurine.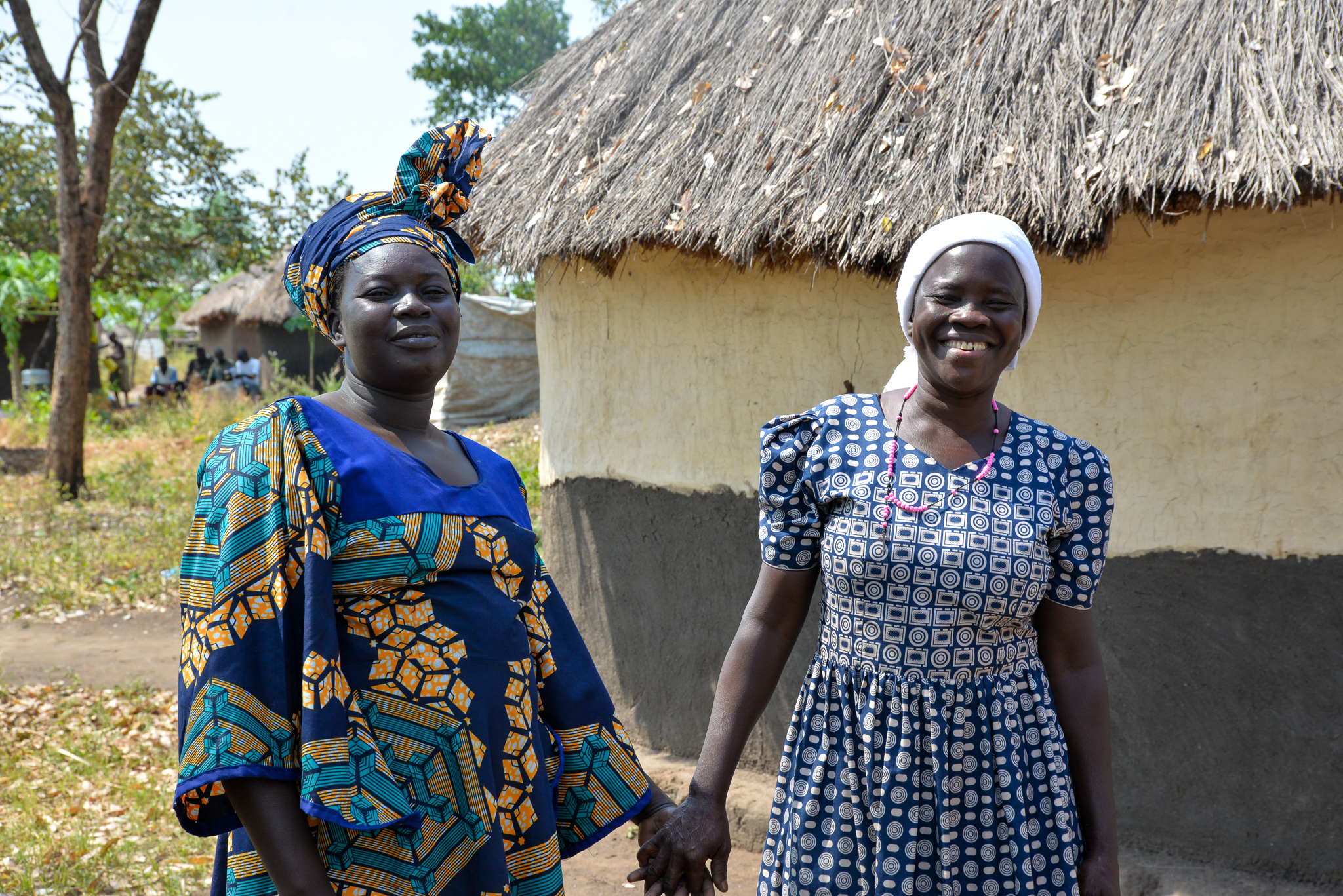 Starting her own business
On the piece of land, Annette planted crops including groundnuts and maize. Later, she planted beans. After harvesting, she would keep some food for her household and sell the rest. She invested part of the money she made into the produce business. She bought maize, groundnuts and flour to resell. She used one of her huts as a store for the produce.
"This business has really changed my life. I have made a lot of money out of it and have become a model in this village. Almost everyone in this village buys food here and I make a good profit to support my family," she said.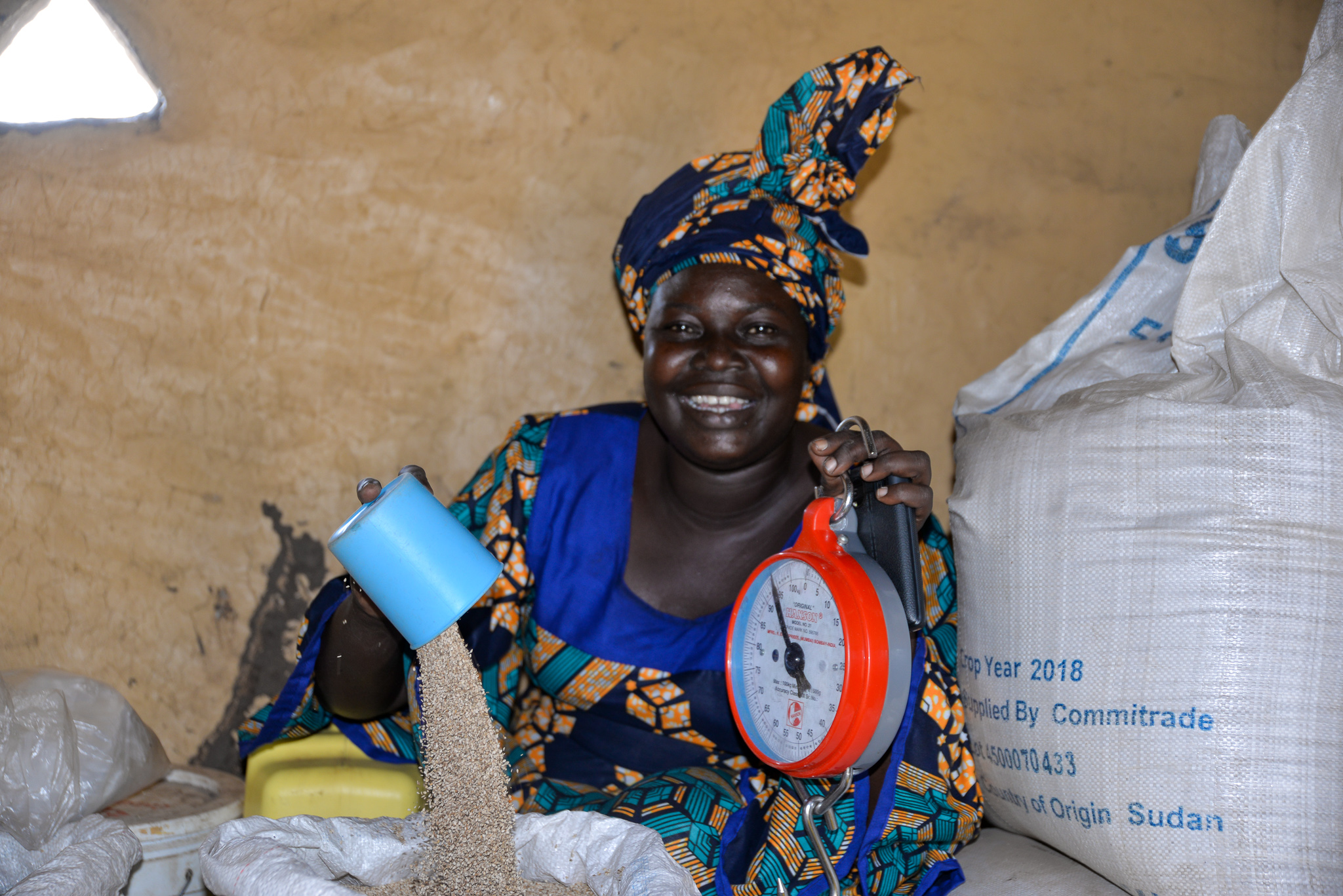 Annette's husband went back to South Sudan and she says she doesn't miss him that much because she can now support herself and her children.
Maurine extended her generosity to more refugees, giving them 30 acres of land to farm on and build homes.
"We can never know what the future holds for us. Tomorrow it could be me in need of help. We all depend on people's generosity at some point," she says.
Maurine adds that before the refugees came, the whole place seemed deserted and they did not have neighbours, but the refugees have brought "life" to the once very remote area.
"We used to sleep as early as 6:00pm. There were bushes everywhere and wild animals invaded our gardens and destroyed our crops. When the population grew, there was life in this place. It doesn't feel like a jungle anymore," she says.
From food collecting to VSLA group
Annette and Maurine became close friends and they introduced each other to their other friends. It was now a group composed of refugees and Ugandans. To support each other, the group started food rationing. Every month, a certain amount of food is collected by each member and given to keep with one person. They add this ration to the one they get from WFP. This way, they always have enough food for their families.
The group then started a savings group under the name Amoma VSLA Group. Annette is the elected treasurer. They were trained in how to run a savings group and were given VSLA kits from World Vision to help them adjust to the new system of saving money.
They also started a farming project with 5 acres of land acquired from the host community. World Vision provided them with seedlings, ox plows and other farm tools to kick start the project. Doing all this together strengthened the group's bond.
"We are a mixture of so many tribes but it is amazing how we totally put that aside and work together," said Suzan Mandera, the chairperson of the group. "At the beginning we struggled a bit, deciding which language to use, but we later agreed to use one-Madi, that was well understood by the majority of us and we are running smoothly now. We have different tribes among the host community members and still different tribes among us the refugees but we all work and live together."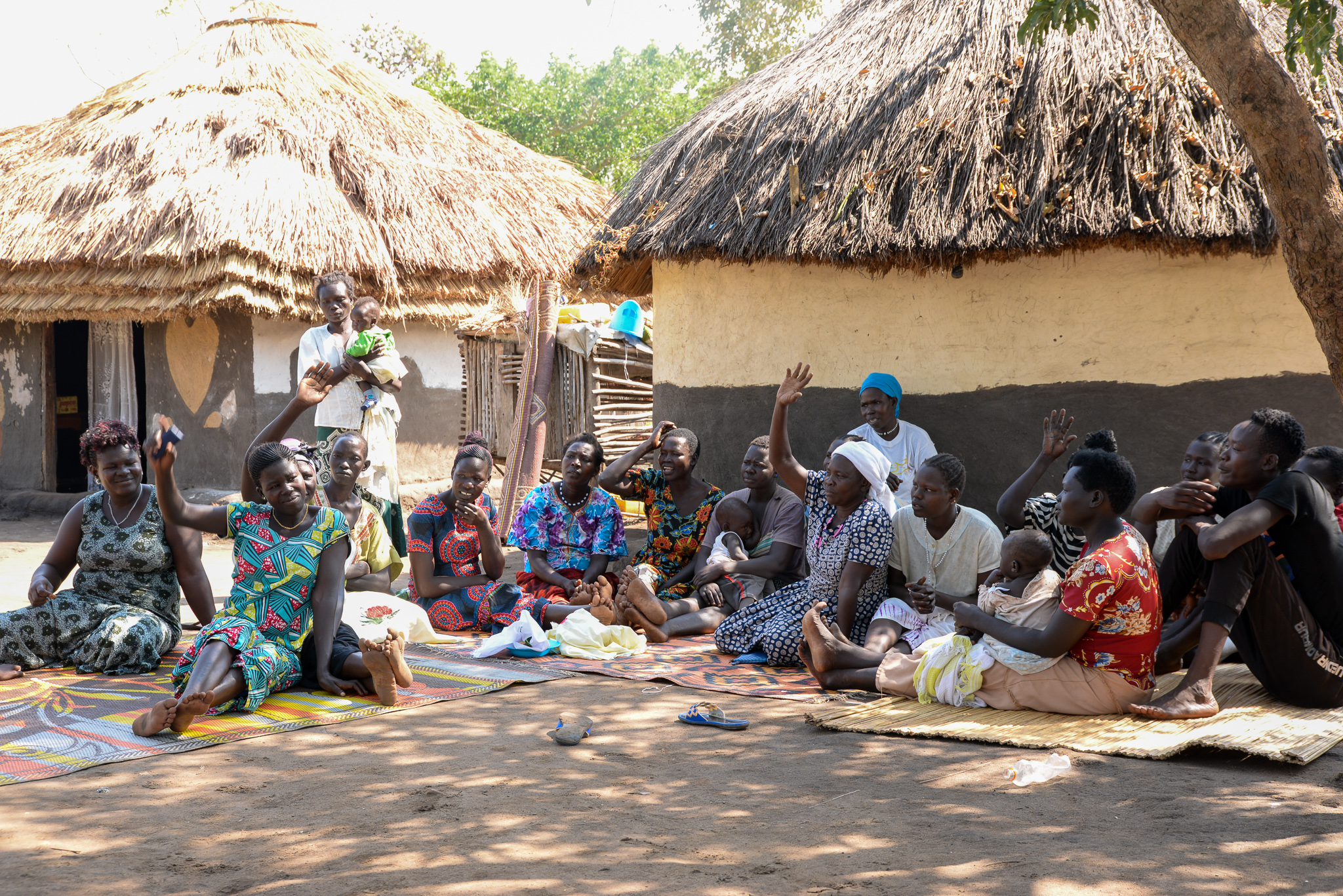 The various tribes that make up Amoma VSLA Group include the Madi (both from host and refugees communities), Acholi, and Barri
The group today lends money to members, interest-free. Non-members are also lent money but at a small interest. If a group member falls sick or loses a loved one, the group supports them financially.
World Vision, in partnership with Mountain Blu Farms, have supported over 45,000 people in Adjumani district with livelihoods and peaceful coexistence programmes. Over 40% of the beneficiaries are children.