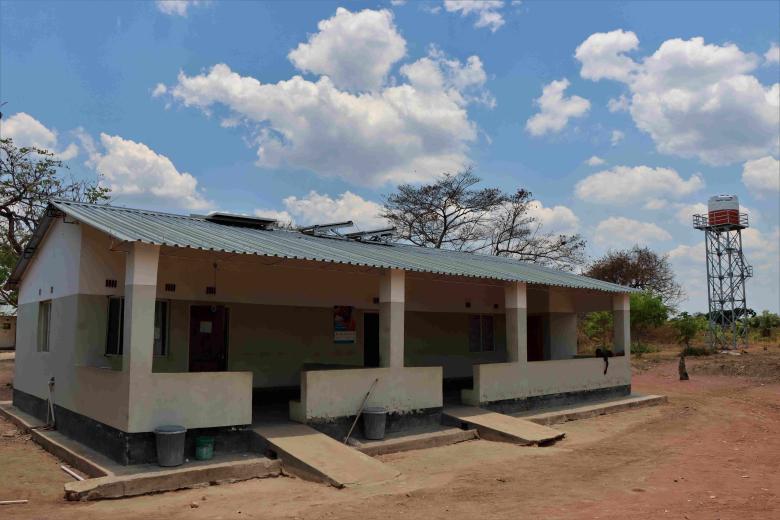 Clean Water improves Health service delivery at Chimbola Rural Health Post in Mungwi District
Sunday, November 12, 2023
By Christabel Mundike, Communications, Zambia
Chimbola Rural Health Post, catering to the health needs of over 5,000 people, has faced water challenges that hinder its efforts in delivering quality health services.  In a transformative move, World Vision Zambia has successfully addressed the longstanding water crisis at the Health Post in Mungwi District of Northern Province.
Chanda Prince, the nurse in charge at Chimbola Rural Health Post, highlighted the facility's struggles in providing adequate healthcare without a reliable water source.
"Running the health facility without water posed challenges and risks for patients and staff," He said.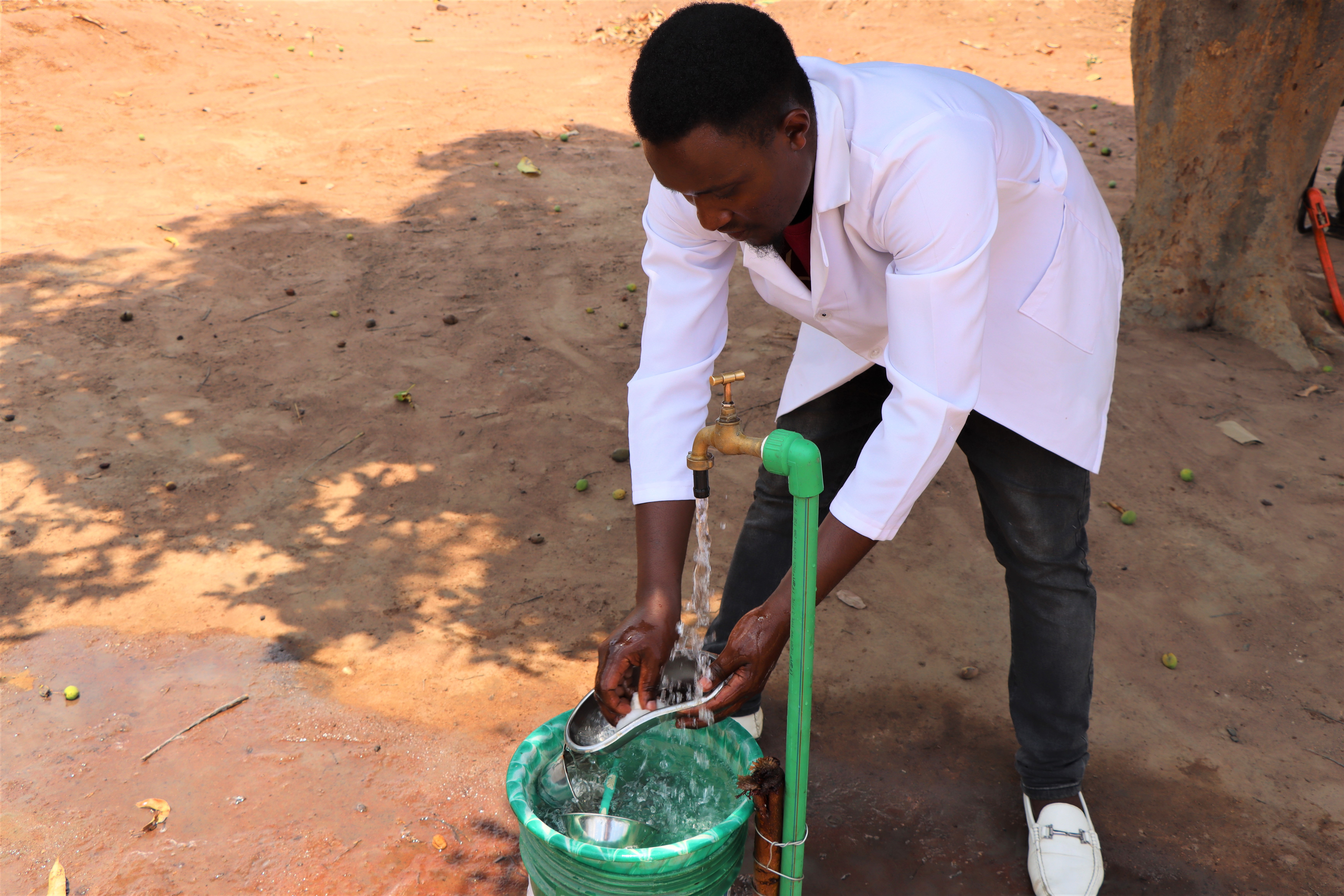 One of the significant issues faced was the inability to promptly clean delivery equipment, especially after delivery, due to water shortages. "For instance, when a woman gives birth at 18:00, we couldn't clean the mother or wash the delivery equipment until the following day when we fetch water from a shallow well, which was also not safe to use," explained Mr. Chanda.
The scarcity of water also impacted postpartum care, as new mothers couldn't bathe, affecting their comfort and hygiene. Moreover, the health facility witnessed a surge in recorded cases of diarrhoea, primarily attributed to residents resorting to unsafe and dirty water sources.
"The lack of clean and safe drinking water forced many residents to rely on unsafe water sources. This situation resulted in an increase in diarrheal diseases, especially during the hot season," Mr. Chanda stated.
Recognizing the urgency of addressing these health issues, World Vision Zambia stepped in to install a mechanized water system at Chimbola Rural Health Post, bringing relief to the community.
"We are happy that we now have clean and safe water to wash the items we use during deliveries, and mothers now have access to proper sanitation and hygiene as they are able to take baths after delivering within the facility," Mr. Chanda expressed his gratitude.
"The provision of clean and safe water has not only improved hygiene practices but has also resulted in a significant reduction in the number of recorded cases of diarrheal illnesses. Mr. Chanda noted. "In the past, we used to record nearly 20 cases of diarrhoea per month, but now we only record two to three cases in a month."
Globally, World Vision is reaching one new person with clean water every 10 seconds. World Vision Zambia remains committed to extending its impact. The organization aims to reach more than 300 clinics with water and handwashing facilities and support over 200 clinics in establishing cleaning policies and protocols, reaffirming its dedication to enhancing healthcare and well-being in Zambia.