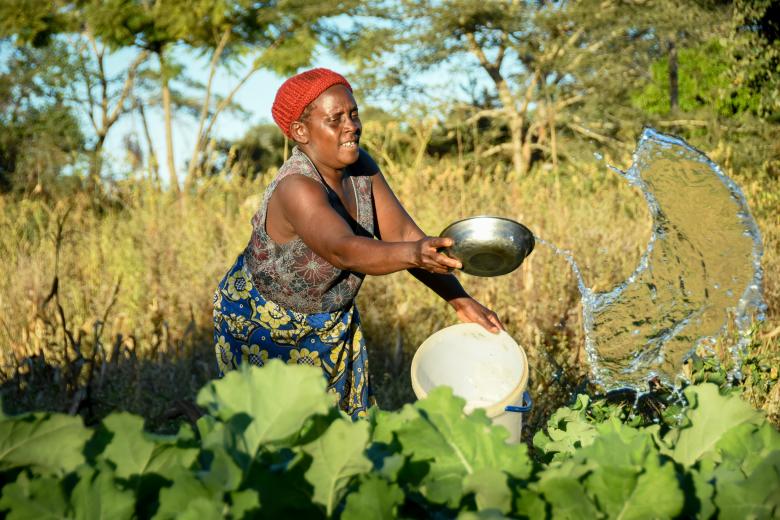 Jembo community bids farewell to audacious water blues
Wednesday, May 19, 2021
By Agatha Mali - Communications Officer, Zambia
Frustrations and anguish may suit the description of what the community of Jembo experienced in their ordeal of lacking one of life's essential commodity – water.
Residents in this sparsely populated community of Hamaundu in Pemba district, about 328 kilometres from Lusaka - the capital city of Zambia, were compelled to walk long distances in search of water.
Maves, 59, explains that she would walk 800 metres to the nearby community well where they used to draw water for drinking and chores. As if the long walk was not agonising enough, Maves, a mother of six, explains that even the water from the open well was muddy and visibly contaminated because of the presence of substances like insects and twigs.
"Our community depended on the well and it made it hard for me to do other activities because I used to spend almost the whole day at the water source waiting for the dirt to clear so that I could at least fetch a little clearer water", she says.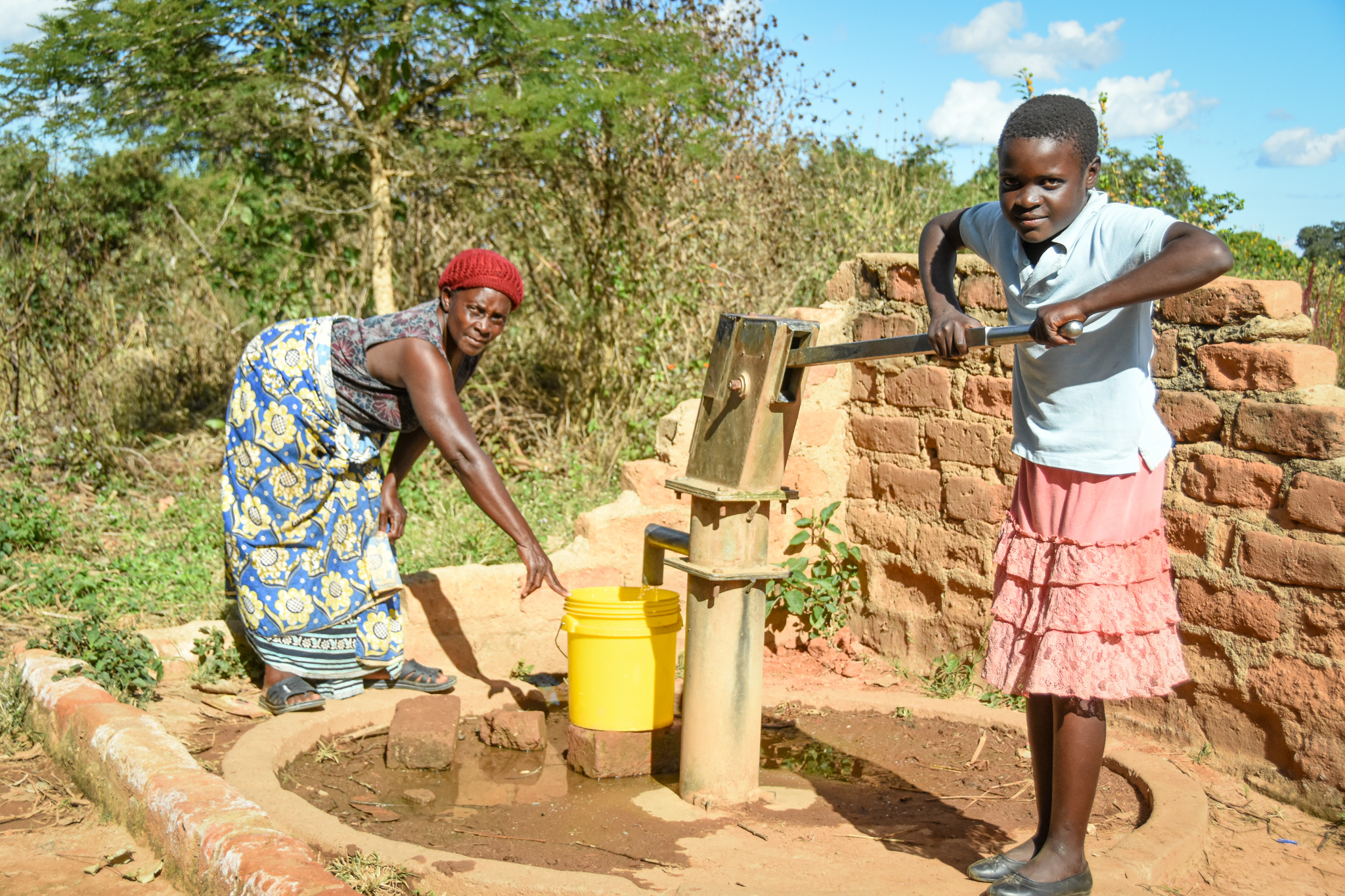 Maves describes the water from the open well as dirty and not safe for human consumption, adding that there were no other options but to drink from the very source. She further explains that even accessing the very water was not easy as there were queues owing to the many communities that depended on the source.
"We used to spend so much time drawing water from the well," says Maves. She would walk with a 20-litre container and often made four trips for a two-day stock. "It was tedious…I would mostly spend the whole day drawing water."
She says a day would pass without taking a bath to ensure the rationing of the commodity for use the following day.
Juliet, Maves' seven-year old granddaughter, says the distance from home to the water points used to affect her because most of the time she would report late for school or sometimes miss class because she would be very tired. "We used to wake up and walk before sunrise and I used to be very tired. Sometimes I stayed away from school because I had to wait on a queue for water", she says.
Thankfully, this whole ordeal is in the past. World Vision has installed a hand pump at the doorstep of Maves' home at Jembo Missionary School.
"World Vision donated a hand pump to Jembo Missionary School and it is just close to my home unlike the distance we used to trek to the old water well", says Juliet.
But still, the hand pump did not provide enough water to benefit the over 2,000 people in the community, including the primary and secondary school students and teachers. Thus, the pump was mechanised.
The mechanised water system donated by World Vision is a community gift following the lobbying from the community's leaders including traditional leaders, parents, and teachers.
Maves and her granddaughter Juliet no longer have to face water blues because they now have access to clean and safe drinking water which is just a few steps from their home.
"Walking long distances and spending so much time drawing water is now a thing of the past because there is clean and safe water just at the doorstep of my home", a happy Maves says. "I now grow vegetables and sell [them] to community members; which has also become a source of income for my family."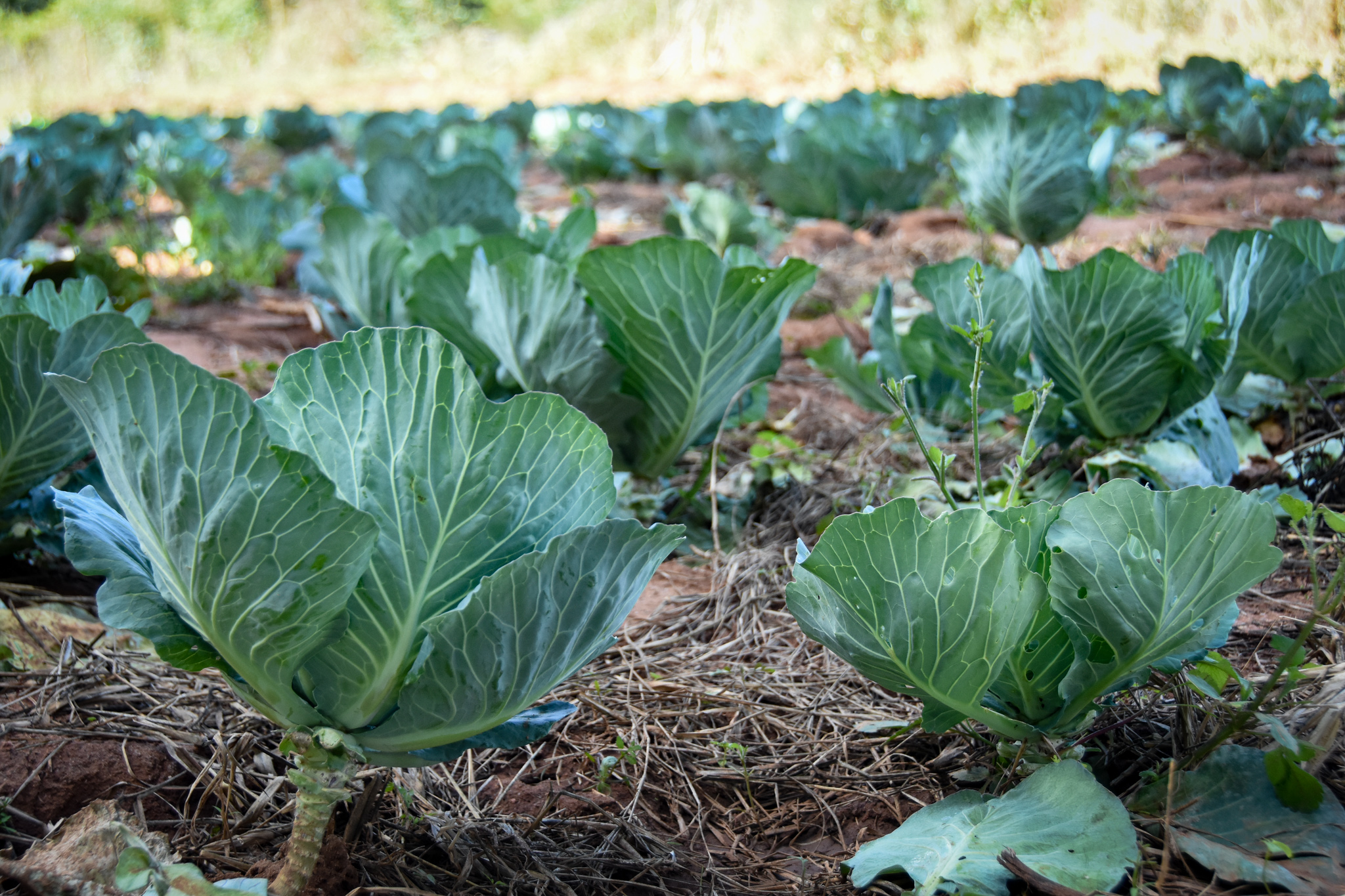 A 37-year-old senior teacher at Jembo Primary School, Michael Chaambwa says the coming of tapped water has face-lifted the school. "It has improved the hygiene standards and reduced the burden of students having to carry heavy containers for gardening", he says.
Michael adds that water blues affected the education curriculum, as students would spend time fetching water instead of being in class: "In many cases, children used to be very late for class as they would mostly spend time fetching water."
He adds that since the sinking of the borehole has brought water to school, agriculture will be taken seriously as an extracurricular activity: "Students will participate in the school's agricultural projects since there is adequate water to increase the productivity of crops unlike in the past when the school garden could not produce enough due to lack of water." Michael believes this will eventually lead to income generation and the promotion of educational activities.
"We will be selling our crops to various people, and we will use the money earned to have our system insured and at the same time buy electricity units for the pump", says Michael.
Meanwhile, World Vision's Area Programme Manager, Joseph Kayafa, notes that the gift has helped the school and surrounding households by improving access to potable and safe water for the school, teachers' homes, and backyard gardens. He adds that the community long yearned for potable piped water to assure safe drinking water for a long time.
Joseph further observes that the mechanised water system will have an immediate impact by improving hygiene, especially through promoting hand-washing practice: "Furthermore, the school has seen a rise in interest for trained educationists who want to come and teach at the school. The long-term impact for the project has reduced water-borne diseases."
He adds that there will also be a cut-down on time spent on collecting water, and improved communal and personal hygiene of members of the community: "Families will be able to generate income from small gardens to support their children's needs like medical and school fees as well as improved nutrition."