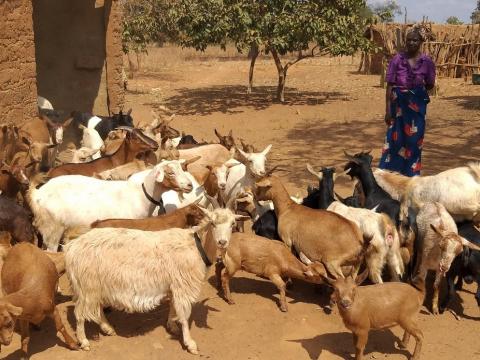 Kamkumba Project, Transforming lives in Chongwe
Thursday, December 19, 2019
By Trust Moyo, Development facilitator for Agriculture and Natural Resources Management
Meet Atiness Phiri from Chongwe, a beneficiary of Goat Pass on who received 5 goats in 2017 and multiplied to 27 in 2019 under the Kamkumba Project.
After receiving the goats, Atiness was trained by World Vision as a Livestock Auxiliary so that she could help herself and her follower farmers who received the goats together with her in goats' management practices.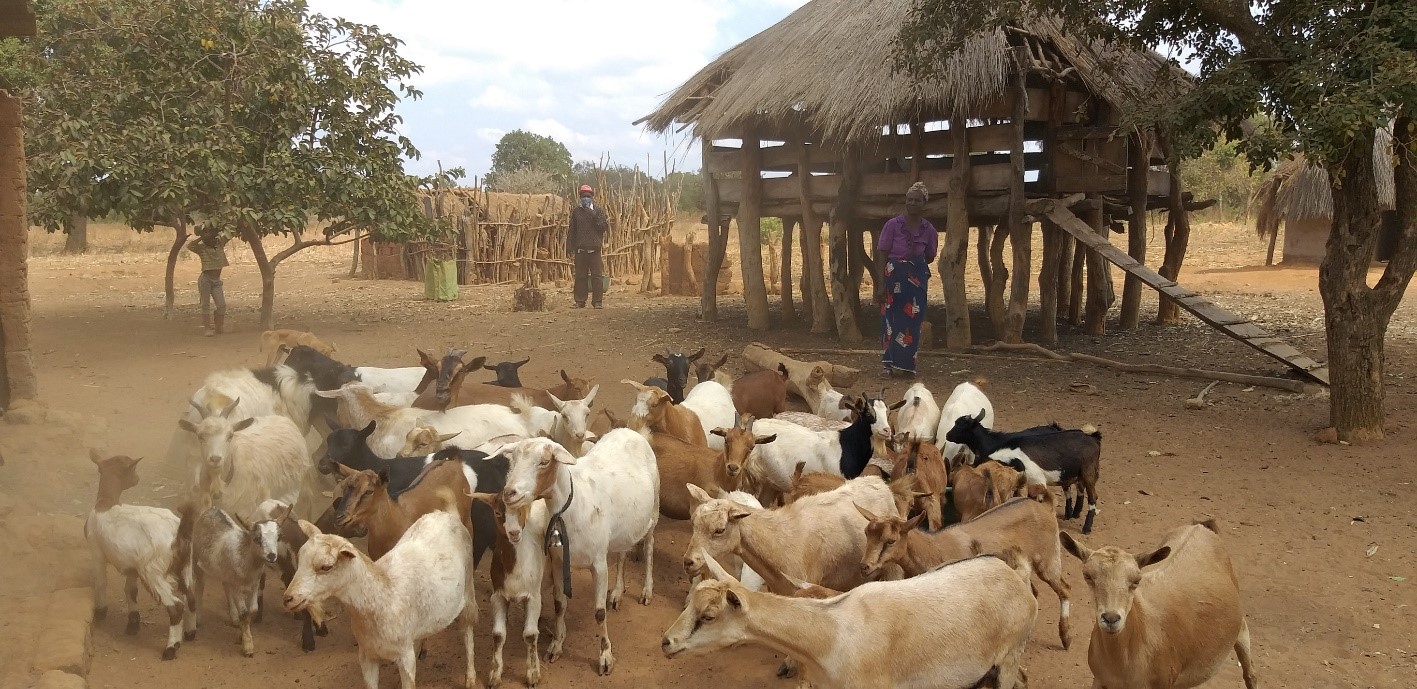 "When World Vision started the distribution of goats, I only had one goat. Following the training as a Livestock Auxiliary, I saw how I could earn a living from goat raring," she said.
With that in mind, Atiness dedicated herself to achieving her dream.
"I started with building a house for my goats using locally available resources from the farm. Further, I also borrowed money from Kaputi Savings for Transformation Group where I am a member, and used the money to buy chemicals for dipping the goats, deworming and giving them vitamins," she explained.
Atiness' efforts paid off, within two years the number of goats grew from 5 to 27, after which she bought 16 more goats bringing the total to 43.
"Other than the goats from World Vision, I have also been buying other goats increasing the stock to 43," she said.
She has also diversified into rearing pigs and cattle. 
"I am grateful for the support because with the proceeds from the sale of goats, I have managed to buy other animals with the purpose of resale when they multiply, I currently have 8 pigs and 5 cattle," she says. "I am now able to pay school fees and meet all my household needs without struggle, all because of the five goats from World Vision," Atiness said.
She was also trained in farming Gods way and Empowered World View which has enabled her to start practicing integrated farming with livestock production.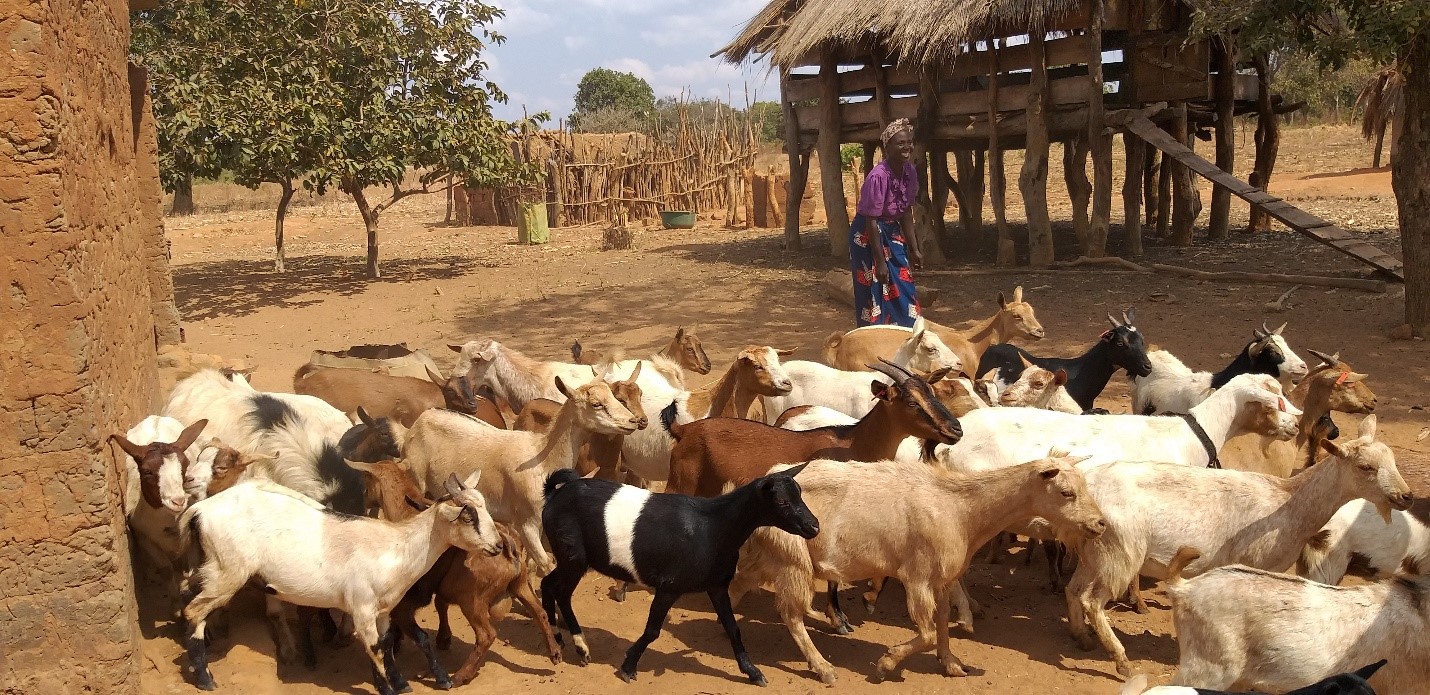 "I used composite animal manure and inorganic fertilizer in the field where I planted 30 kilograms of seed under farming Gods way and harvested 75 by 50 kilograms of maize in the 2018/2019 rain season, making my household to be food secure," Atiness said.  
With the view of helping farmers to be more resilient to climate change, World Vision gave 823 goats to 159 farmers under the kankumba Private Non Sponsorship Fund project between 2015 and 2017 in areas which are affected by low rains, where the local people depend on crops as a source of their livelihood.