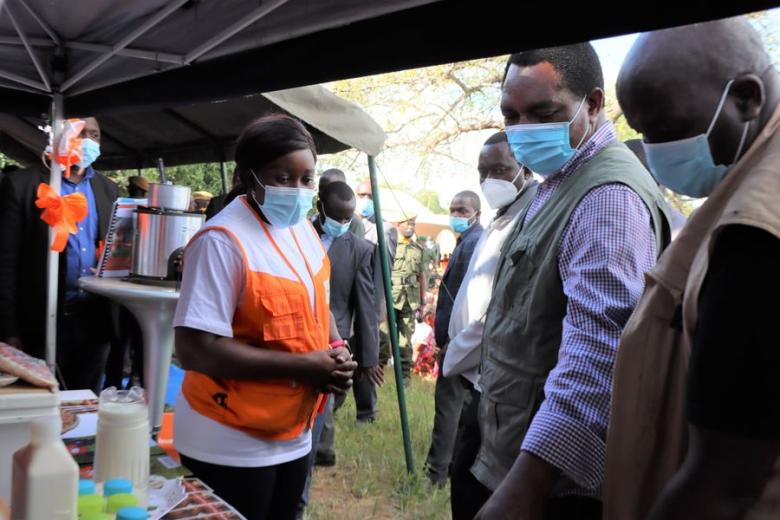 President Hakainde Hichilema commends World Vision's work
Friday, April 15, 2022
By Kambani Phiri, Communications, Zambia
The President of the Republic of Zambia, His Excellency Mr. Hakainde Hichilema has commended the work being done by World Vision in Zambia to empower vulnerable communities to overcome poverty.
Speaking when he toured a World Vision exhibition stand in Monze in Katimba ward after officiating at the Climate-Smart agriculture and early drought intervention event, the head of state said he was aware of the work the organisation was doing to empower farmers to better their lives.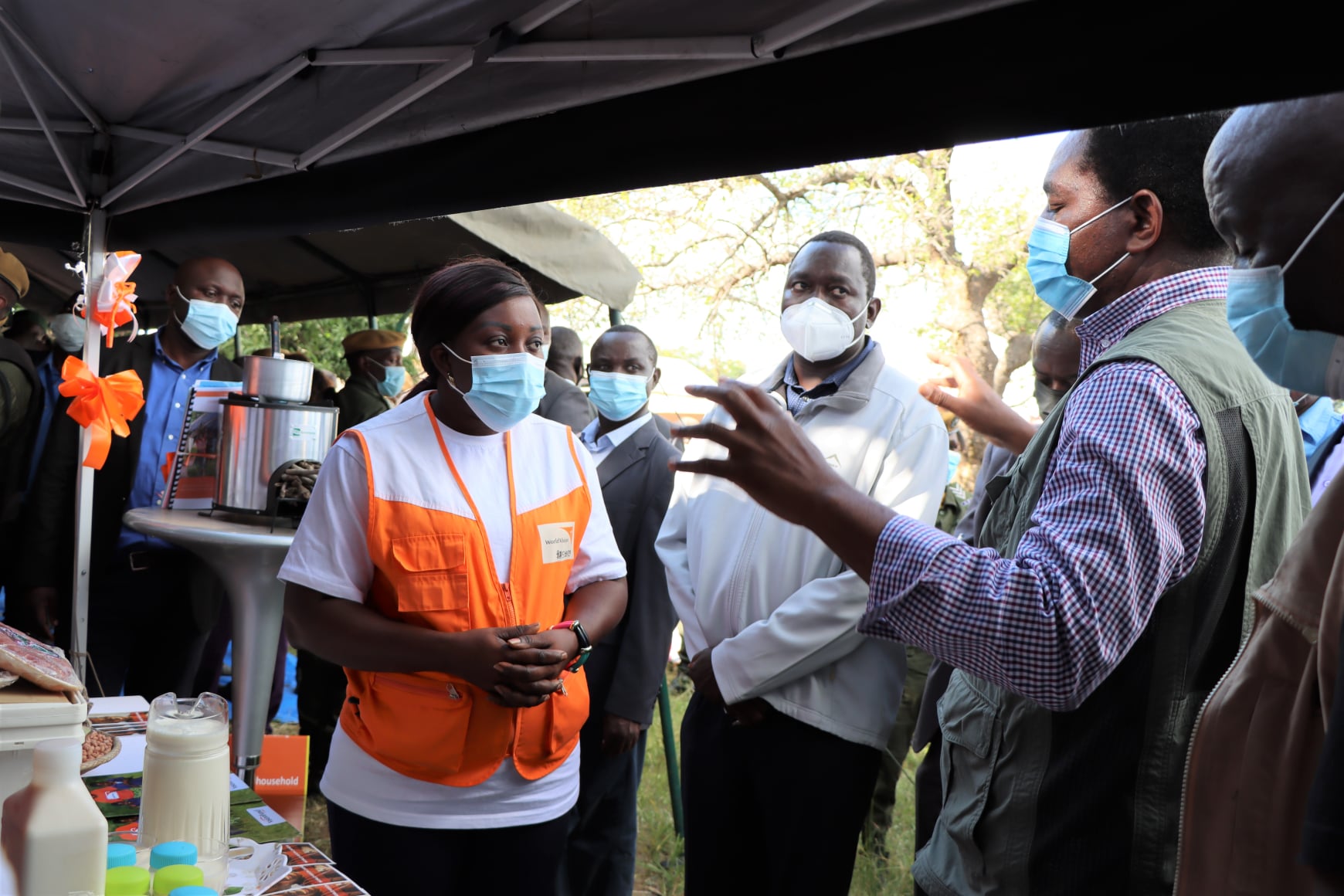 "You (World Vision) are doing a wonderful job in the districts for our people. I have taken note of the challenges and my ministers will look into it to find solutions to the problems facing the milk farmers," said President Hichilema.
The head of state said  that In the face of climate change, it was critical to safeguard farmers' capacity and resilience, which are critical in promoting food security.
And Saboi Simasiku, World Vision ZambiaChoongo/Magoye Area Programme Manager who ushered the president through the livelihood and resilience exhibition stand said the organisation Was working on Dairy Production, Goat and Groundnut Value Chain and Savings for Transformation (S4T) in order to build resilience and social cohesion.
Ms. Simasiku said so far, the organisation has been working with local milk farmers to build the capacity of farmers to help improve their milk production output which has resulted in an increase in milk production in the seven districts in the province.
"We are working with over 1,600 dairy farmers, who are members of the seven milk collection centres in our operational areas. While farmers have recorded an increase in milk production, farmers are being exploited due to a lack of nearby market and a milk processing plant," She said.
The area manager further called for the setting of a local milk processing plant that would enable dairy farmers in the province to add value and increase household income for the benefit of their children.
In the Southern Province, under the resilience and livelihood programming, World Vision is working with over 3400 farmers who have participated in various empowerment activities such as business and financial management skills training, among others, to strengthen food production, resilience, and access to markets and financial services so that they can produce more, better, and more sustainable nutritious food for household consumption and marketing.