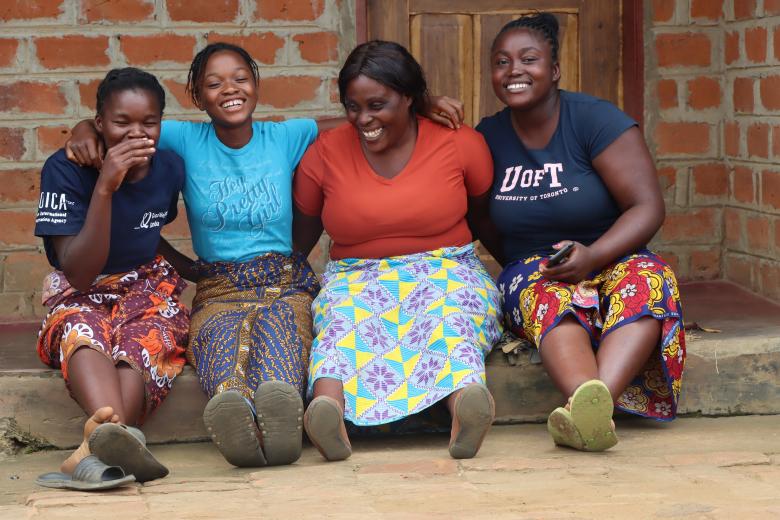 Putting Needs Before Wants: How Financial Literacy Changed Jane's Life and that of her family
Monday, March 20, 2023
By Christabel Mundike and Joseph Kaluba, Communications Officers, Zambia
Jane Hangoba's life was a constant struggle. Despite her hard work, she and her family couldn't make ends meet. "Money to buy food to feed my family was something my husband and I couldn't manage," she recalls. Desperate for money, Jane resorted to getting Kaloba loans with high-interest rates. But things only got worse.
In 2011, World Vision's Financial Literacy Program came to Kapeketa village and offered training to the women there. Jane jumped at the opportunity and joined the Chimwemwe savings group. This group allowed its members to save K10 as a share base per meeting twice a month. In the first share out, Jane got K220. She saved K120 and used the remaining money to order two medas of fish. She sold one fish at K5 each and made a profit of K80.
 "I learnt that as a woman, you need to have a budget; this budget keeps your spending in check and makes sure that your savings are on track for the future; I also learnt that you need to have a vision because having a vision places a purpose upon your goal setting activities," she says. She further adds that "You need to have control over money. Don't be the jealous type who wants to buy things just because your neighbour has it".
Jane's business acumen grew as she continued to learn from the financial literacy training. She started selling second-hand (salaula) clothes and shoes, and in 2017, she used her savings to buy blocks and build a shop to sell foodstuff. In 2020, she took another financial literacy training and learned about budgeting and goal setting.
"Thanks to World Vision, because after the training, I was able to put needs before wants. I bought more blocks and was able to build a house," she says with pride.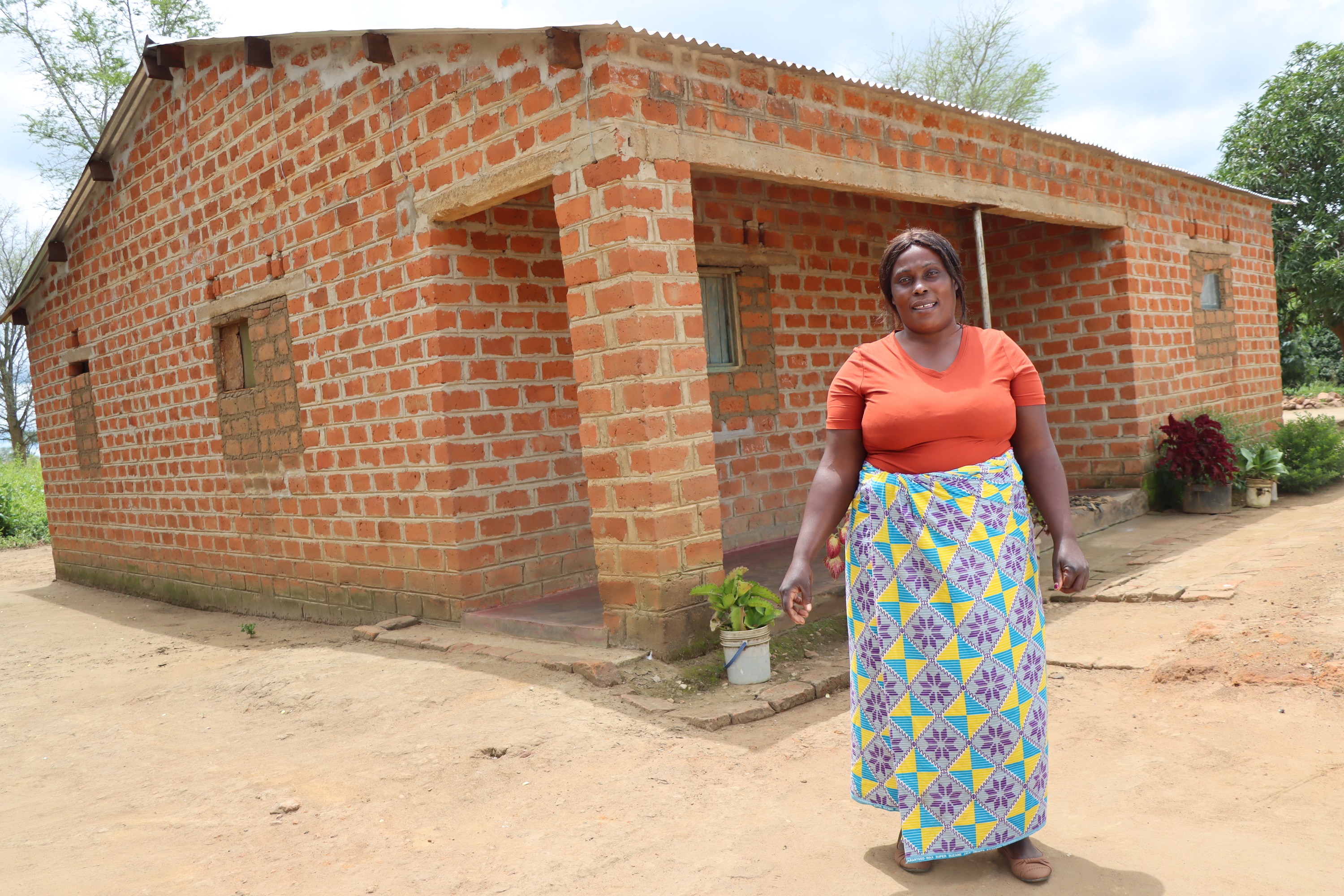 Jane's granddaughter and daughter, Agnes and Helen, followed in her footsteps and joined savings groups. Agnes got a loan of K50 from her grandmother and used it to start her own business selling Jiggies snacks and sweets.
Agnes is a member of the Mapalo Youth Saving group. "I knew nothing about saving and investing, but with the help of my grandmother, I was able to get a loan of K50 from her, saved K5 to put in my savings group, and bought a pack of Jiggies snacks and sweets to sell in the remaining K45," she says. In the first share out, Agnes got K1600.
K600, she bought potatoes, some more packs of Jiggies snacks and sweets and the rest of the K1000 invested in the Salaula business. "Being business minded and being able to save is important in every person because, after my last share out, I was able to buy a bed, mattress and beddings for myself," Agnes says.
Helen became a member of three savings groups and used her share to help her mother pay off some credit and invest in her Sardines (Kapenta) and rice business. "Financial Literacy has helped me out in a lot of ways because even after a loss, I know what to do because of what I have been taught," Says Hellen.
Thanks to World Vision's Financial Literacy Program, Jane and her family have been able to turn their lives around. For over ten years, World Vision has been empowering rural communities with a savings culture, and it all starts with the Empowered World View or mindset transformation training.