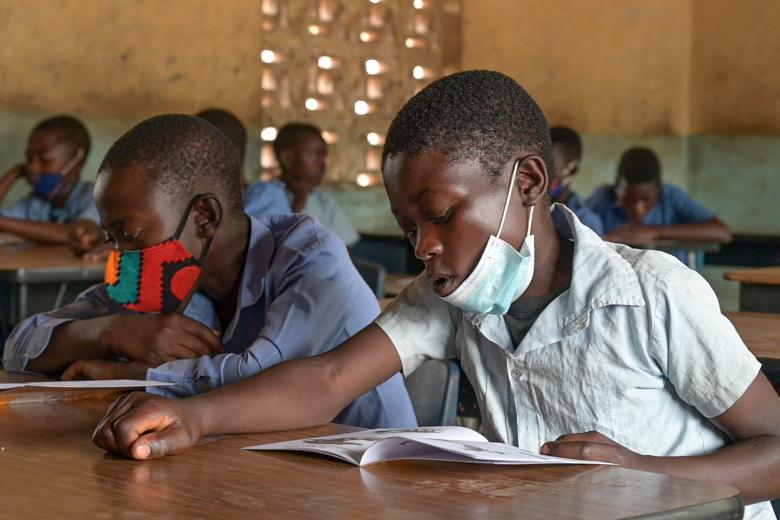 Rabson transitions from cattle herder to schoolboy thanks to 'Unlock Literacy'
Friday, November 26, 2021
From the age of six, Rabson (now 12) herded cattle for his family and selected neighbours. And every time his mother tried to engage him in reading or school activities, Rabson expressed little interest. "One of these traits one can easily spot about Rabson is his quietness and shyness, especially when it comes to talking to people he barely knows", says Mukonda, Rabson's mother.
Mukonda says her dream is to educate her children and ensure that they have a bright future. But every time she initiated lessons with Rabson, her hopes were let down because Rabson showed signs of being a slow learner. "I felt like giving up many times but what kept on encouraging me is the dream I have to ensure that all my children receive a good education", she says.
In 2019, World Vision introduced Unlock Literacy reading clubs (camps) in Nyimba District. 'Unlock Literacy' is an evidence-based and innovative approach that aims to improve teaching methods for teachers or community volunteers to engage with both in-school and out-of-school children in the most fun and entertaining way of reading. So far, 68 reading camps have been formed with over 1,700 children, to encourage reading and literacy among children.
At the time when the reading camps were established, Mukonda received training from World Vision on how to use local and available resources and encourage children's participation in reading. Seeing how her life was made easy, Mukonda was able to use the approaches she attained from the training she received to teach Rabson.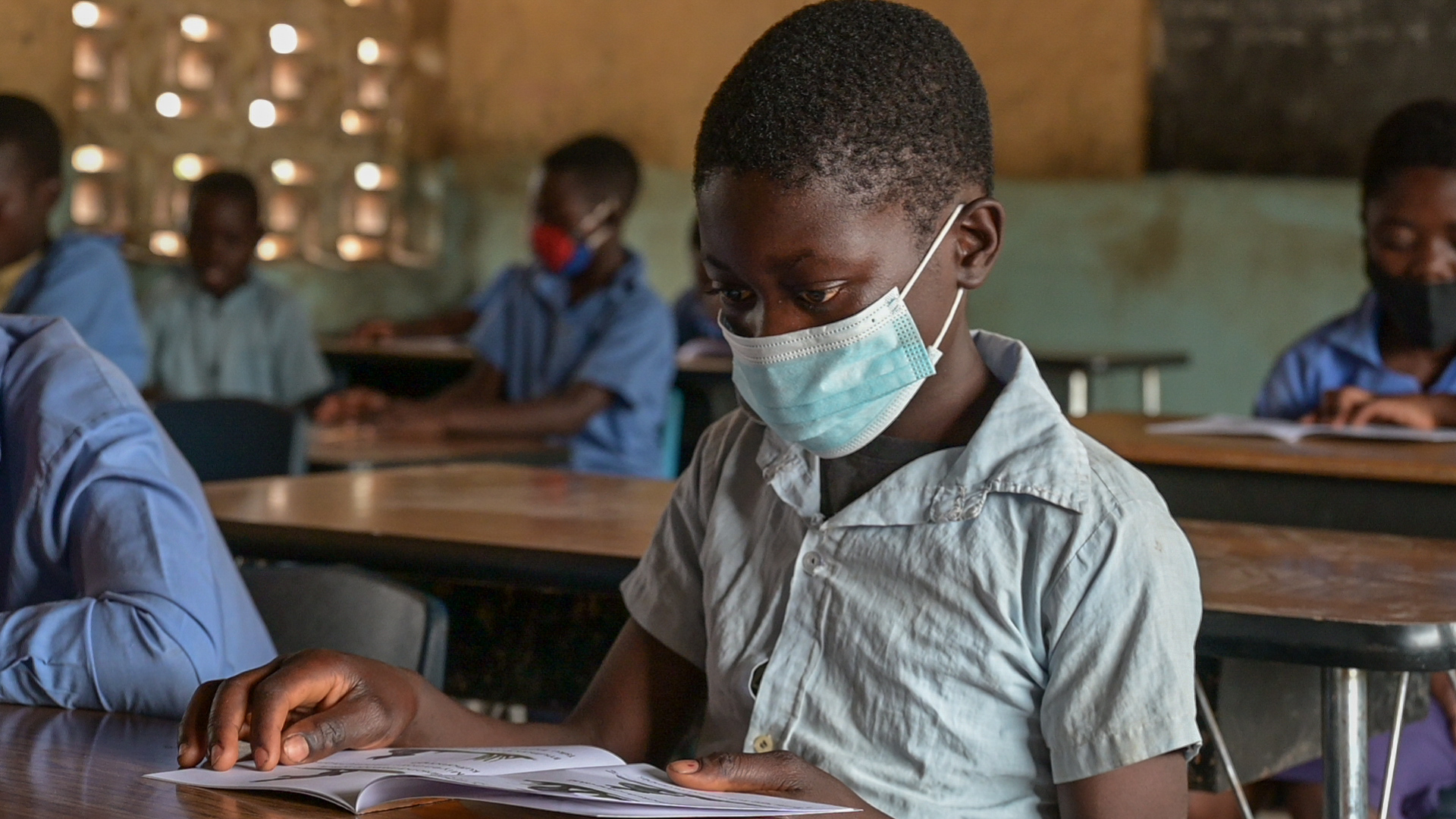 "I was caught by surprise when Rabson came to seek permission to go and attend lessons from a reading camp. And after a few lessons, I noticed a big difference in him as he can properly read and write a few words; which was not the case in the past", says Mukonda.
Today, Rabson is passionate about education and dreams of becoming a doctor when he completes school. Doing his third grade at one of the schools in Zambia's Nyimba District in the eastern province, Rabson also attends World Vision's reading camps during the weekends when he is away from school and home. He is now one of the top three best-performing learners in the area.
"I am grateful to World Vision for bringing the reading camps to my villages; it is because of this that I know how to read and pass with good grades in class. My dream is to study hard so that I can become a doctor and have a better future", Rabson tells us. Having been a cattle herder for five years, Rabson says it makes him sad to see children younger than him herd cattle instead of being in school.
The community volunteers, also known as Reading Camp Facilitators, have also played an important role in the community. It is through their commitment that most children have expressed interest in learning how to read, and this has been done with the use of book borrowing.
-
By Agatha Mali - Communications Officer, Zambia