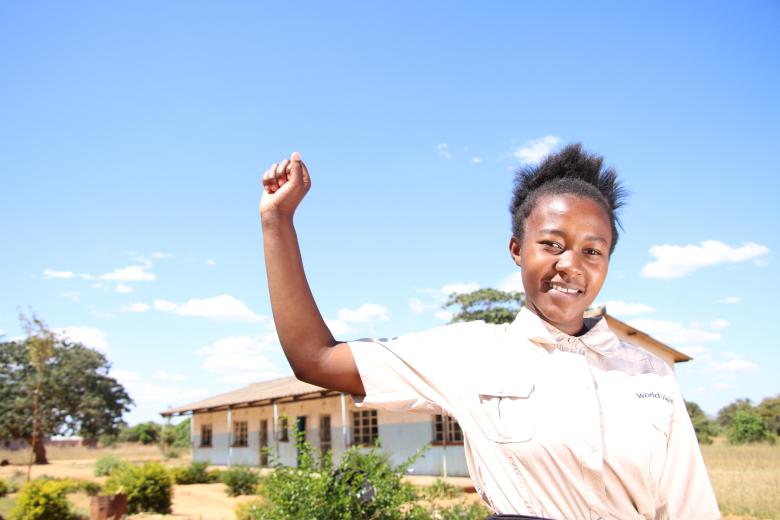 Share your story, Zambia!
Sunday, May 31, 2020
Looking for a way to stand up and fight against COVID-19? If so, we have an important call for you and your family.
Today, we face a crisis of global proportions, as the coronavirus pandemic upends nations, communities, and families. But around the world, countless ordinary people are coming together to make an extraordinary impact.
These hidden heroes are rising up to combat COVID-19 on the frontlines, in the background and everywhere in between. Medical professionals, childcare workers, delivery drivers –– so many hidden heroes walk among us.
Some stories grab our attention with their boldness, like those of our own World Vision staff delivering supplies to families in need.
Others play powerful roles in the background, like our many sponsors who fund towards the protection and well-being of vulnerable children. But what's become clear as this pandemic continues to spread is that everyone's story is important.
Share your story: As a partner with World Vision, we want to hear how you or someone you know has unleashed their hidden hero! Share it on social media with the hashtag #hiddenhero and tag 3 people you're calling on to tell their stories too.
We'd also love to hear more about your story with World Vision! We are currently searching for stories from all across the globe to hear the reasons why hidden heroes, like you, support World Vision and what role that support has played in yours and your family's lives.
Alongside heroes like you, we've impacted the lives of over 200 million children globally over 70 years. Today, we're calling on you to unleash your hidden hero once again and help us ignite hope, one story at a time.
Send your stories, pictures or videos to comms_zambia@wvi.org or WhatsApp your 2-minute videos to 0979763598.