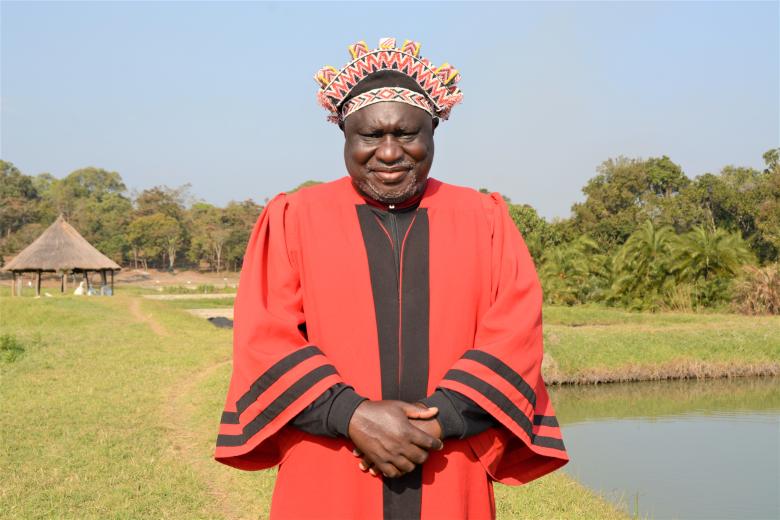 A traditional leader uses farming to end child marriage
Thursday, July 22, 2021
By Kambani Phiri - Communications Specialist, Zambia
"Many girls, including me, are in school because of the commitment that our leader, His Royal Highness Chief Kanyama has for the children of this chiefdom", says 16-year-old Lavenda. "I had stopped going to school in grade seven because my parents could not afford to provide for my school needs. Even eating full meals was a challenge, but the Chief supported my family with three fish ponds and fingerings in 2017. Today, I am in my 10th grade, my parents are able to pay my schools fees and provide basic needs for the household."
Like many developing countries, Zambia still grapples with child marriage. Many girls, particularly from lower-income environments in Zambia, are married off at a very young age and, in the process, denied access to education and dignified life.
However, the past few years have seen a reduction in child marriage, particularly in rural Zambia, because most traditional leaders in the country have made it their mission to end the vice.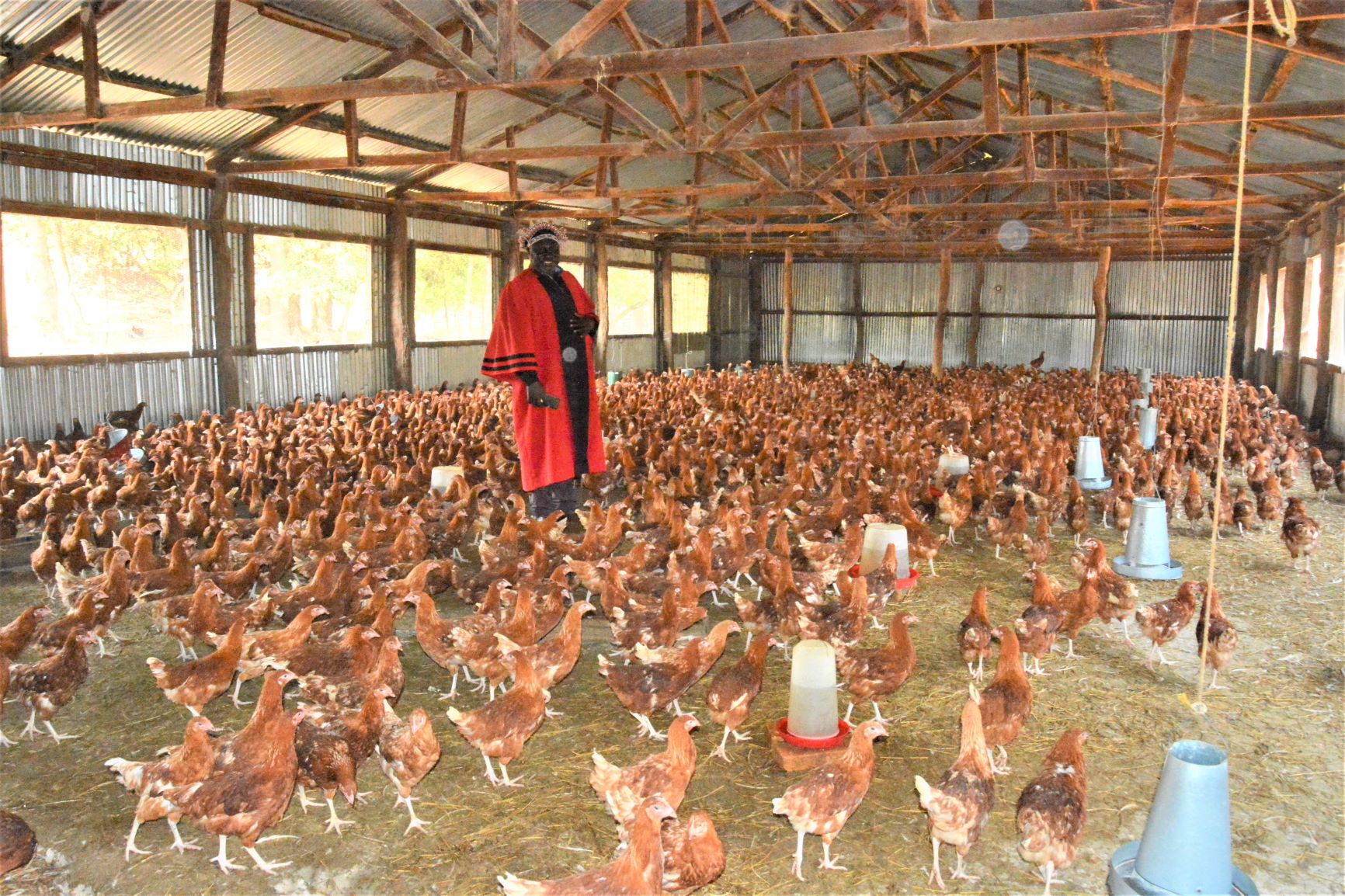 Many traditional leaders, including chiefs, village heads and village development committees, have continued to spearhead the fight against child marriage and other gender-based violence challenges in rural Zambia, and their efforts are bearing fruit.
"I am taking the lead so that members of my chiefdom can learn and follow, and as a leader, it is my responsibility to protect the children in the community because they are the future of this village and the nation at large", says His Royal Highness Chief Kanyama of the Lunda Speaking People in Mwinilunga District, North Western Province. "The major cause of child marriage in my chiefdom is poverty, so to end the vice, we must eradicate the high poverty levels in the household. As such, I have taken it upon myself to empower the community residents, especially women because they are the most vulnerable."
"In 2012, I decided to start fish farming so that when I encourage my subordinates to engage in farming, I will be pointing at what I am doing. My fish farming is doing so well this year 2021; I have over 500,000 fish, and I expect to make over 12 million Kwacha ($550,000). I use my resource to empower members of the community", he explains. "When we retrieve girls from marriages, we sponsor them to ensure that they are educated because with the education, they will have a high chance of finding better employment and becoming economically independent."
According to the UNICEF's Qualitative Survey, Mwinilunga District has one of the highest child marriage prevalence rates in the country, standing at 23.7%. 
"Child marriage is a problem that cannot be ended by pronouncing laws alone, but there is a need for more incentives; as I earlier said, poverty is the root cause of child marriage, so I am of the view that if we end poverty, we will be able to win the fight against child marriage", he says. "So I mobilised some people –men, women, and youth–, to develop fish ponds, and over 500 fish ponds were constructed in this chiefdom. I gave 205 to a group of women to have a source of income to enable them to provide for their families regardless of their marital status."
Despite giving them the fish, the farmers faced some challenges such as where to buy the fingerings and feed, so the chief developed a hatchery at his farm to provide the fingerings to the farmers. "I am putting up a mill plant for the production of animal feed", he says.
Working with developmental organisations like World Vision and UNICEF, His Royal Highness Chief Kanyama has put in place task force committees to ensure that they do away with harmful traditional practices in the village.
"I aim to be a role model for all the people in my chiefdom. I want to ensure that we collectively challenge social and traditional norms and practices that negatively affect our women and girls without leaving the boy child behind. I do this by enforcing punitive measures against parents who marry off their children (mostly paying penalties in the form of livestock), alongside undertaking community dialogues to make them understand why child marriage has negative consequences on overall health and wellbeing of families", explains Chief Kanyama.
With support from World Vision, the traditional leader participated in the formation of by-laws for four other traditional leaders in the province.
"We need numerous strategies to protect our children, especially the girl child, from abuse; I, working with other traditional leaders, the government, parents and children, developed by-laws to help deter child marriage and other forms of child abuse. The by-laws have punitive measures that we hope will deter would-be perpetrators in the province", he concludes.