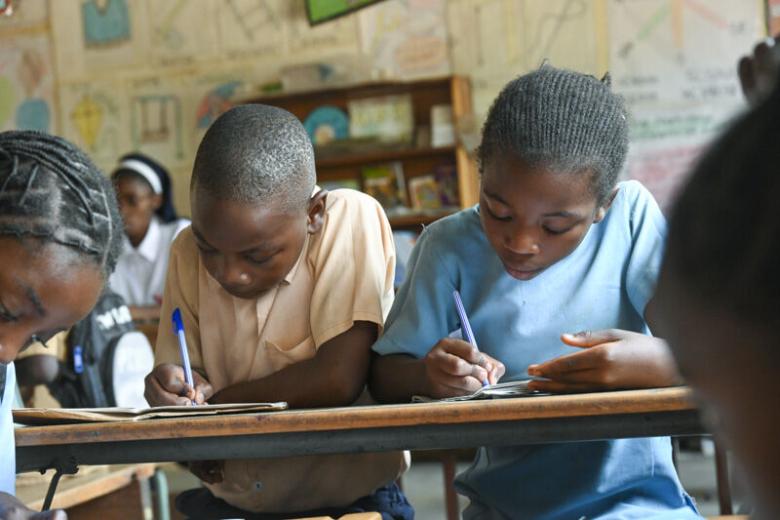 A Vision for Quality Education in Zambia
Friday, September 29, 2023
World Vision Zambia embarked on a transformative journey through its Zambia Reading for Education and Development Technical Programme in a country where access to quality education has been a persistent challenge.
This endeavour aimed to revolutionize education and foster brighter futures for children. The success story unfolded over four enriching days during a strategic engagement meeting in Kabwe District, where World Vision Zambia collaborated closely with the Ministry of Education (MoE).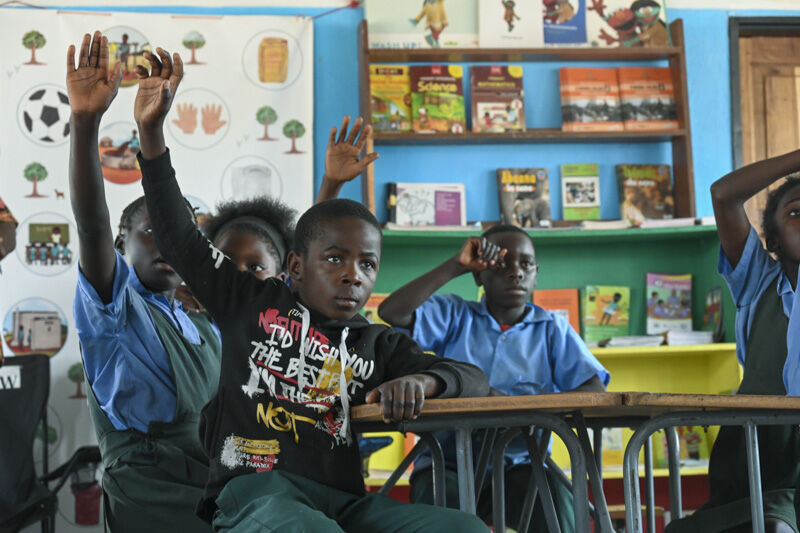 The journey began with an exciting kickoff event, where participants gathered for the 4-day Engagement Meeting dedicated to the Zambia Reading for Education and Development Technical Programme.
The objectives were to share insights on World Vision Zambia's Education Programming, conduct an enlightening orientation on Education Tools and Processes, embark on joint field visits to schools and reading camps, and collaboratively develop an actionable work plan to drive progress. The partnership between World Vision Zambia and the Ministry of Education was poised to make a significant impact.
The second day of the strategic meeting saw participants breaking out into groups to discuss issues related to #UnlockingLiteracy, which included a Community Action Component. The day culminated with a session on #LearningRoots focusing on Early Childhood Education (ECE). This day reinforced the commitment to improving literacy and education in Zambia.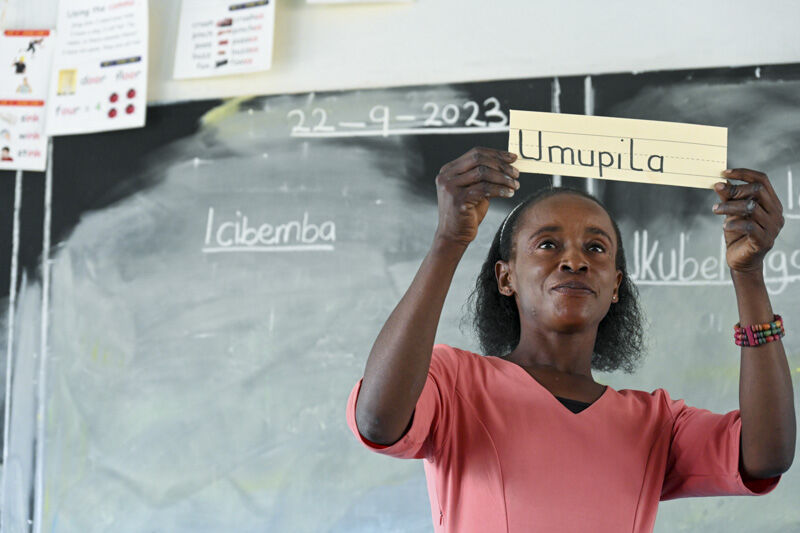 Day three continued with high energy as the engagement meeting delved into various technical programs, including iWash, Child Protection, Enhance Livelihoods & Resilience, and the Zambia Education School-based Training (ZEST) Project. The presentations, aided with engaging animations and stimulating slides, fostered progressive conversations among the participants. The ZEST Project, aimed at strengthening the quality of lesson delivery in schools, particularly caught the attention of all involved.
The final day of the engagement meeting brought it all together. A comprehensive session on Unlock Literacy Learner Assessment Tools and Learning Roots (MEQA & STAR Tools) was conducted, setting the stage for an exciting field trip to schools and groups for lesson observations in Musosolokwe and other Area Programmes.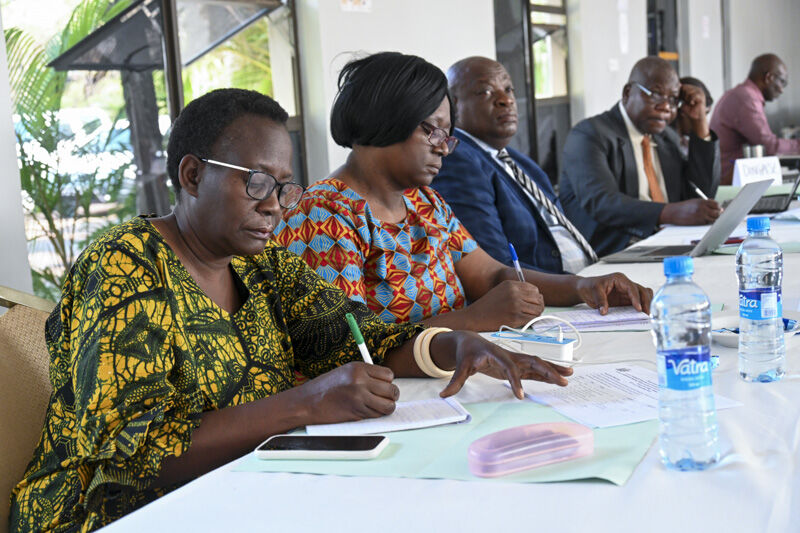 The real impact of the Zambia Reading for Education and Development Technical Programme became evident during the field visits to various schools. The collective feedback from these visits was invaluable. For example, evidence of learning among learners and effective teacher methodology were observed at Neem Tree School. However, there was a need to address weaker learners who hid behind stronger ones.
Meanwhile, Buseko Primary School demonstrated a teacher-centred approach, interactive lessons, and inclusion of learners with disabilities. At the same time, Mpunde Primary School's classrooms were print-rich, with engaged learners and teachers employing learner-centred techniques. Still, there were areas for improvement in early childhood education classes.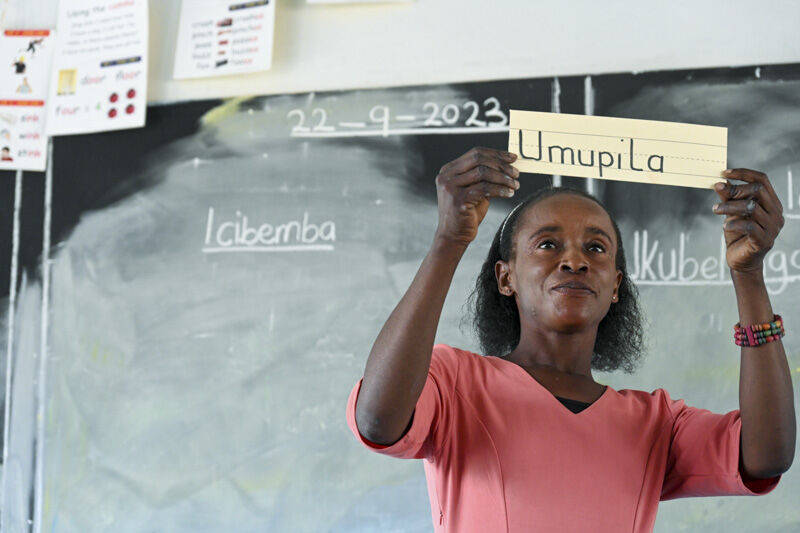 Furthermore, Luanchele Primary School stood out with its interactive lesson plans but faced challenges with low Friday attendance, attributed to students travelling long distances. St. Joseph's Primary School showcased a clean environment with abundant teaching and learning materials, while Imansa Primary School highlighted teachers' enthusiasm and learners' comprehension skills. Additionally, Chipepo Primary School faced overcrowded classrooms and poor class management but showed potential for improvement.
The feedback from these school visits was presented during a joint session with MoE HQ and World Vision Zambia officials. The MoE officials expressed their gratitude for the initiative, emphasizing its value. They encouraged continued joint monitoring and external school evaluations.
The session also discussed improving headteacher management skills and harmonising mother tongue and language of instruction challenges.
World Vision Zambia is committed to adapting the MEQA tool based on MoE guidance and exploring management courses for headteachers. Collaboration between CDC and Standards for curriculum development and restructuring teacher training to address large class sizes and classroom management strategies were proposed.
As the four-day strategic engagement meeting concluded, the hearts of all involved were filled with gratitude for the enlightening discussions and inspiring field experiences. The field visits reaffirmed the commitment to nurturing a love for learning and literacy among Zambia's youth. The Zambia Reading for Education and Development Technical Programme was making strides towards transforming education in the country, one school and one child at a time.
World Vision Zambia and the Ministry of Education had forged a powerful partnership. As they bid farewell to this incredible week, they looked forward to continuing their efforts to empower communities through education. The journey was challenging, but the collective commitment to a brighter future through education was unwavering.