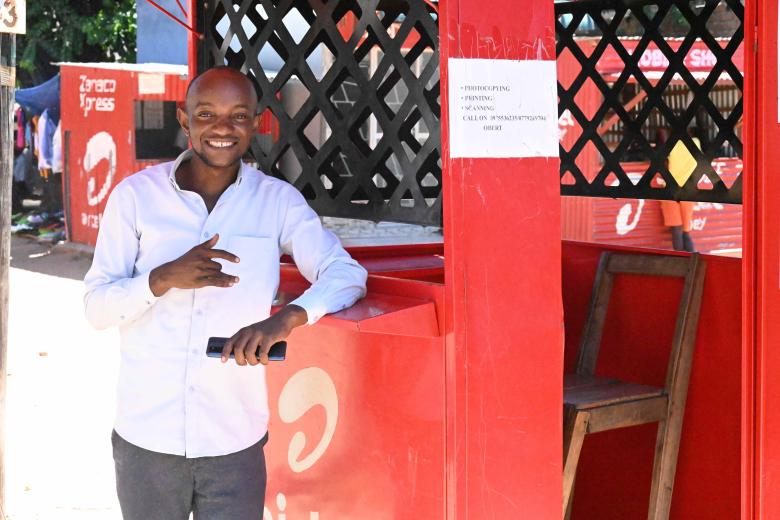 World Vision makes Sponsored Child's University Dream Come True
Sunday, May 14, 2023
Obert Sikalabula is a vibrant young man with a thriving business that he looks forward to expanding in the near future.
But years ago, he could never even have dreamt of being successful in his life. As a child, Obert and his mother struggled to make ends meet.
He is the oldest of three brothers raised by a single mother. It was difficult for her to provide her children with enough food and school supplies such as books and uniforms. But luckily for them, Obert was registered by World Vision in 2004 and even got a sponsor from the United States.
That was the beginning of the family's transformation. Life became easier even for his mother to provide for the family through the gift notifications that Obert received.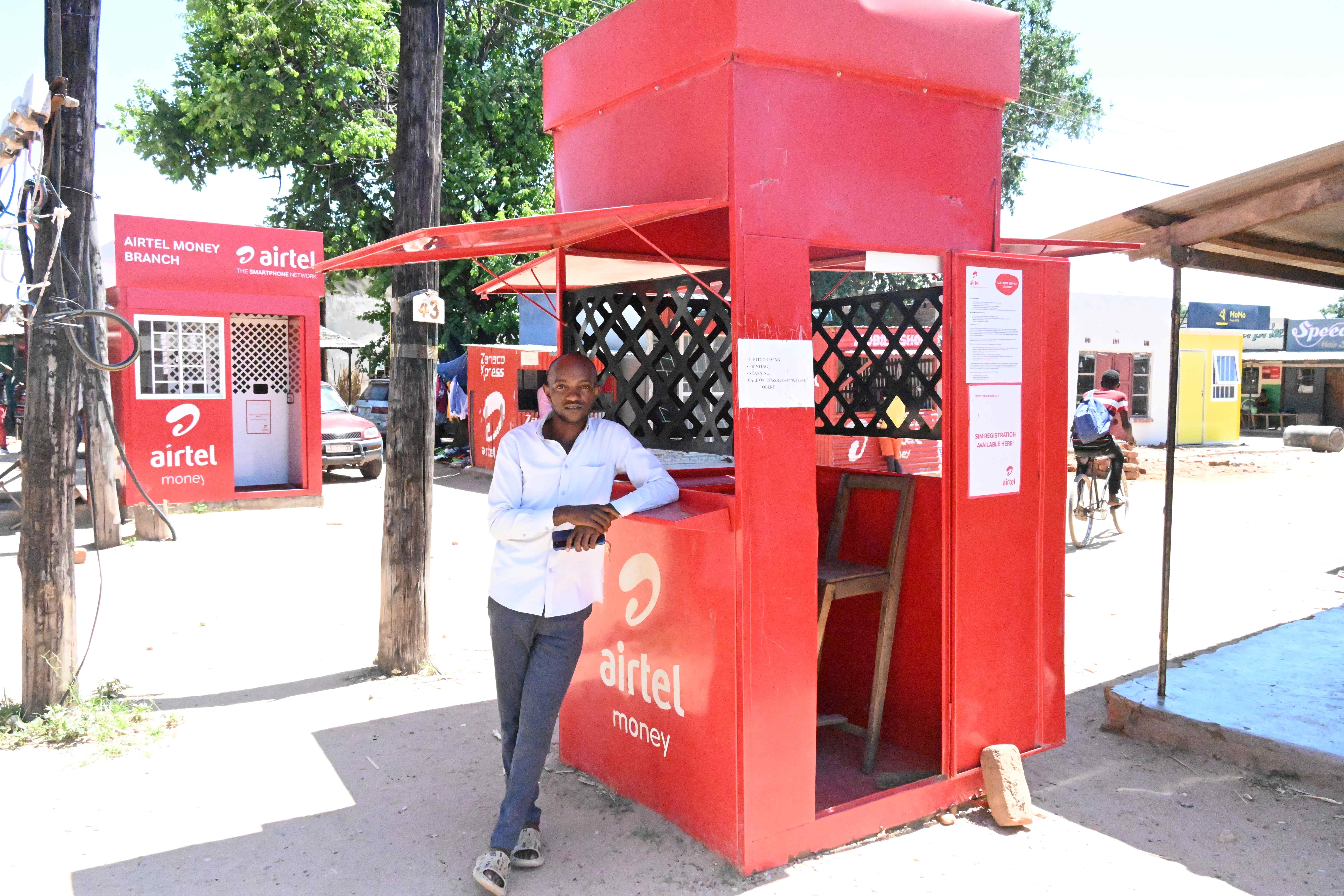 "I was able to buy a goat and resell it. My mother could also start a business using the same money as capital. She started ordering Kapenta (Sardines) and selling, so if I were stuck with school supplies, she would use the money from her business to help me sort out those challenges. That is how she managed to balance up for my younger brothers at school as well", he said.
But after he completed secondary school, Obert thought his journey and relationship were over due to his age. He thought about his dream of going to the university without sponsorship. He then decided to look for a job, which he got at the neighbouring Maamba Coal Mine as a general worker, where he could take of himself and one of his brothers.
In November 2017, a surprise call changed his life. Obert was called to the World Vision Sinazongwe Area Programme, and his sponsor wanted him to fill in some forms, which he did. Then after some, he received a message that his sponsor wanted him to go to college. He was really excited because he didn't have hope that he would ever go.  He went to Lusaka and applied at Eden University to study to become a Medical Licentiate. He started with A-levels and then proceeded to major. He has now completed his studies and will be graduating this July.
"The World Vision Sponsorship programme has been good for my mother and me because I never thought I would be where I am right now because I can do other things with the money I was given. I used to save part of the money and then bought some goats and cattle, some of which I sold to start my business after university. I made about K10,000 for my capital", he said.
Obert is now doing mobile money business, giving him a monthly profit of about K3,000. And he is working on opening a business centre to offer services such as printing. He is happy that he is now independent and self-reliant and can support his younger brothers. He is grateful to World Vision for transforming his and his family's life.
"World Vision has been there for me and has helped my family and me have a better life. I wouldn't be where I am today. Most of my friends are abusing alcohol at home, and others have not finished school, but because of World Vision, I managed to finish school. And I am an inspiration to some of my friends. Thank you so much for everything that you have done for me. And thank you to my sponsor, Mr. Thomas Finburg, for helping me and encouraging me to study hard. It has been a challenge, but I have tried my best to make it good for my life and others. Because of what he has been doing for me, I have joined a savings group where we help the vulnerable and the elderly. We even helped one boy with his school needs after he passed to go to Grade 10", he said.
Obert added that World Vision had transformed Sinazongwe in many ways, such as water, sanitation, and education. He also urged other sponsored children to remain focused and not be influenced by others to do bad things.
Sinazongwe Area Programme Manager, Faustina Samboko, says the AP has registered at least 8,078 children across Sinazongwe district who have benefited from the sponsorship programme.
She says just like Obert, some of the former registered children have recorded notable success, citing Chansa Chisunga, who is currently serving as a Community Health Assistant at Lutuwa Health Post, and Gift Siyasiya, who is now serving as an Area Councilor in Sinazongwe Ward.
"The sponsorship program has empowered many lives in the district, and some of the most notable transformations are "education for life". The program has made it possible for children to attain education and advance their career ambitions. Some children have been able to build houses, and some, have started their businesses through the gift notifications they have been receiving", she says.
Sinazongwe AP currently has 1,484 children registered in the programme, and a total of l6,590 children have transitioned from the program.