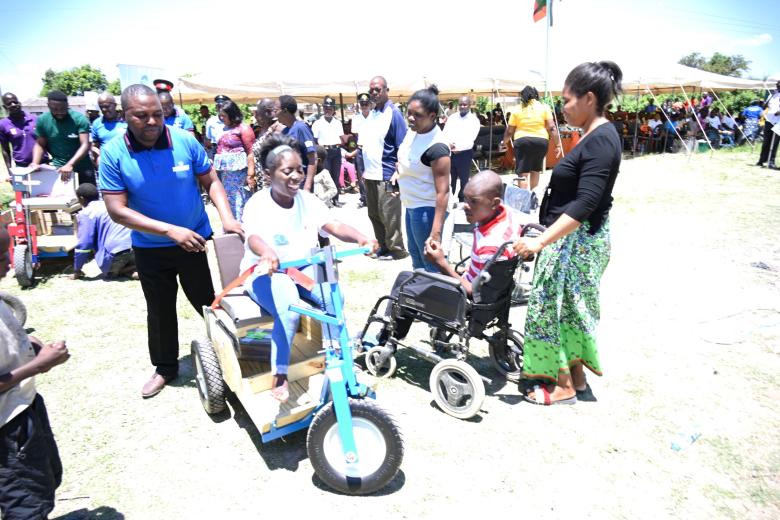 World Vision in Zambia and its partners celebrate the 2022 International Day of Persons with Disabilities
Tuesday, December 13, 2022
By Tisa Banda, Communications and Donor Liaison Officer, Zambia
World Vision in Zambia was among the government and civil society organisations that recently participated in the 2022 International Day of Persons with Disabilities under the theme, "Transformative solutions for inclusive development: the role of innovation in fuelling an accessible and equitable world."
The commemorations were hosted by Kafue district administration at Mtendere Primary School ground in partnership with civil society organisations working in the area.
Speaking at the event, Kafue District Commissioner Maurice Hikapulwe said the government is looking to empower people with disabilities through the constituency development fund (CDF).
"Government gives full recognition that small and medium enterprises are key to job and wealth creation and has, through the Constituency Development Fund, allocated funds to empower such businesses, including cooperatives. However, we realise that the challenge of accessing these funds, especially for persons with disabilities, is still there. Therefore, I wish to mention that the government continues to look into the Constituency Development Fund guidelines to address the challenges of accessing the funds," he said.
And World Vision Zambia Gender Social Inclusion (GESI) Advisor Emmanuel Ngulube said World Vision Zambia has put, among its priorities, working with disabilities and has prioritised in its programming the inclusiveness of those who are marginalised, especially people with disabilities.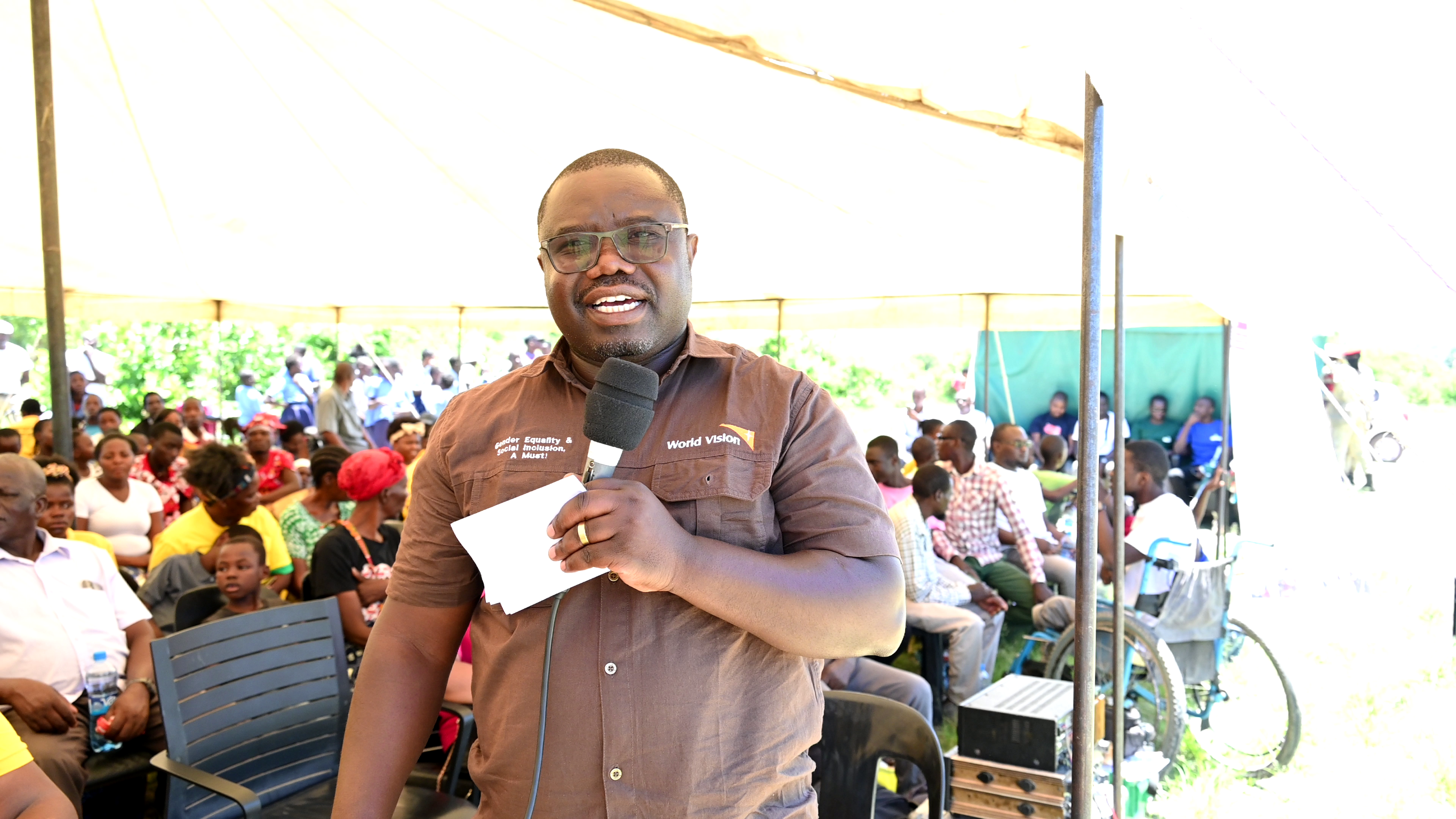 "Every project/programme funded by World Vision Zambia and its partners shall always prioritise people with disabilities because we believe that, through this approach of transformative and inclusiveness, we shall make a difference in every child, in every elderly person that needs that help. Through that, we promote what we call Gender Equality and Social Inclusion in our programming. We believe this is not from without, but that has been outlined in the government development documents. Working together with government, we should be able to meet the needs of those who are marginalised especially and specifically for this day; children and adults with disabilities", he said.
16-year-old Mwiza said she is happy that there is a day like this to celebrate people with disabilities like her.
"I am happy they are celebrating us because I am a human being like them. Because people like me also need love, shelter, and education", she said.
At the same event, the Christian Aid organisation donated three wheelchairs and two sets of crutches to accident victims. And Twatasha Disability Organisation donated 20 tricycles and wheelchairs to people living with disabilities in Kafue, gave out K10,000 each to Tumelo and Tithandizane support groups, and promised to donate school uniforms, school bags, school shoes, and books to 30 children living with disabilities in Kafue district.